TRACK REVIEW:
The Rails
Breakneck Speed
9.6/10.0
The track, Breakneck Speed is available via:
https://soundcloud.com/therailsofficial/breakneck-speed-edit
The album, Fair Warning is available from:
https://itunes.apple.com/gb/album/fair-warning/id812466985
RELEASE DATE: 02 MAY, 2014
TRACK LISTING
1) Bonnie Portmore
2) Breakneck Speed
3) Jealous Sailor
4) Younger
5) William Taylor
6) Panic Attack Blues
7) Send Her To Holloway
8) Grace of God
9) Fair Warning
10) Borstal
11) Habit
COUNTRY OF ORIGIN: U.K.
RELEASED: 02 May 2014 ℗ 2014 Mighty Village Records Ltd under exclusive license to Universal Island Records, a division of Universal Music Operations Limited
___________________________________________________________________
The bona fide husband-and-wife duo Kami Thompson and James Walbourne are no purveyors of "wimp folk". With their album Fair Warning garnering an enormous amount of kudos and patronage, they are an act to watch closely. In a time where there is still too much fear (and not enough risk-taking) in music, The Rails are an emphatic breath of fresh air; promoting tantilisation, beauty and dark corners: guaranteed to lodge in your brain and not let go.
_____________________________________________________________________
DUOS have come under my radar a lot over the past week-and-a-bit.
From my most recent review subjects (Little Dove) through to Yorkshire's hard-hitting Knuckle, there has been much to think about. As well as assessing the types of sounds that the duos are playing, I have also been afforded the chance to investigate their backgrounds- where they come from and what their musical life has consisted of. L.A.'s twin two-pieces Little Dove and The Open Feel are located nary miles apart, yet offer something completely different. Little Dove have garnered multiple comparisons to The White Stripes, yet I found this to be rather short-sighted. As well as singer/guitarist Vanja James having a voice that incorporates Aretha Franklin-esque soul, the duo's music contains raw elements of Queens of the Stone Age; undertones of the modern-day Indie and Garage scene- as well as a whole heap of personality of individuality. The Open Feel, meanwhile, have a completely different aesthete. Promising dreamier and more laid-back affairs, their music looks at love and broken dreams as well as the hardships and realities of life today (Sidewalk Zombies). The U.S. is not renowned for their duos (in the current scene), yet they (as well as California as a whole) seem to be at the forefront of a new wave of music; duos that summon up a huge amount of sound and emotion- sometimes more impressively than fully fledged bands. My aforementioned acts are both girl-boy two-pieces; with the boy being on percussion duties; contributing to the songwriting, but leaving the vocals to their colleague. The Open Feel and Little Dove's front women have strong and impressive voices, rebellious and deterministic personalities that not only enforce incredible songs, but add nuance and flair to every note (they sing). In the U.K. we have duos whom operate this way (including Blood Red Shoes), yet we seem to be leaning towards bands still. Knuckle is a Yorkshire-based duo whom have a similar sound to Little Dove. With some Led Zeppelin hob-nail boots and a kinship that marks them out as tremendous future prospects, they are amongst a small number of duos operating in this country. Away from the mainstream, there are a few Folk two-pieces, but for my money, we need to see a lot more. If you look at the case of Gypsyfingers (I recently reviewed their album Circus Life), their shared vocals and instrumentation inflamed my senses and left me in awe. Their songwriting mixes dark and unsettled tableaux, fond remembrances; as well as tender love songs and dream-laden island locales- one of the most varied and fascinating duos in this country. I would recommend you seek out their music, as they are going to be a name we are all familiar with in years to come. Maybe it is because their members (Luke Oldfield and Victoria Coghlan) are a couple (that their music is so tight and intuitive) which brings me to another point: the way relationships affect music. I have seen many bands break-up because their members put squabbles and egos ahead of the collective good. In a great deal of cases, the bands are still together, yet you can tell that there is no mutuality and respect- the music comes across as lifeless and unimaginative. If the common bonds are not in place, then the abiding sonics seem lipid and uninspired. All of the best music I have heard (from duos and bands) arises when there are strong friendships; romantic ties that mean that the players have a seemless and natural affection. Knuckle's Ben Wallbanks and Jonny Firth have a great and close friendship; an understanding and parabond that comes across in their music- the two met by chance and sparks were ignited. I am not saying that you have to be the best of buds (to create great music) yet I always sag my shoulders when I come across a particular act- only to find something lacking. When I assessed duos The Open Feel and Little Dove, I was mesmerised by their music, as there was an equal partnership; the words, music and notes all commingled organically; there was no hierarchy and arroagnce- just a perfect understanding that resulted in phenomenal music. My second (of three) points, revolves around new music, and the range of sounds on offer. Over the course of my reviews, I get to take in what the world has to offer; the highs and lows; the hard and soft- the melt-in-the-mouth middles. Whilst I am quick to proclaim worthy acts and give paen to those deserving, I have come across a lot of similar-sounding music. More often, my featured artists either play delicate and Pop-flavoured templates or else energy-infused Garage/Rock songs. I love both camps, yet I always look for something a bit different; music that has elements of both pillars-but sets itself aside from the crowd. My featured duo has struck upon this, and are one of the most fervent acts of modern music- a name synonymous with range, substance, style, layered music and swathes of emotion and intrigue. It is acts such as The Rails that are exciting me, because they not only break me out of my comfort zone (as a reviewer and music-listener), but also broaden the palette- and provide something different and wonderful. When Gypsyfingers' Folk-Cum-Rock-via-Pop opus Circus Life arrived, it was the first time (in a long while), that I took my mind elsewhere; got to revel in sounds that were both striking and new- yet universal and relatable. I still find that there are too many new musicians whom display timidity and myopic outputs (none of my review subjects are included, but there are plenty out there). Many culpable acts will simply try to pack as much noise and rabble into a song; the vaguest hint of beauty and sensitivity into the mix- and provide nothing more. I am not sure whether new artists are looking closely at the mainstream; seeing what is 'popular' and 'fashionable'- and merely attempting to appropriate this. When it comes to the future; the existing order being overtaken by the younger generation, then we need to embrace and proffer the most hungry and stunning. Too many acts are raised on a pedestal and their virtues extolled- for no apparent reason at all. A lot of genuinely worthy artists are being given short shrift (and being overlooked) because of this; which can lead to unnecessary entropy. I myself have been compelled to expand my horizons and seek out the most worthy musicians around. My sweethearts for today are amongst the best and most exciting artists of the moment; those whom provide inspiration and uplift- but offer something unexpected and rare. Before I introduce you to them, I want to raise a quick point: Folk. This is a genre that many are familiar with, yet few truly embrace. Whether there is compartmentalization or a sense of snobbery; a certain naivety and prejudice that exists, I am not sure- but something needs to be done. When you mention the four-letter word, most people (of my generation) may cast their mind to the likes of Bob Dylan, Nick Drake, Neil Young or Fairport Convention. Whilst these giants should be embraced and subjected to continued support, there is a huge amount of new Folk artists on the scene- that we should be taking note of. Perhaps some have been 'scared off' by some of the wimpier and effete examples of the genre (naming no names, Mumford and Sons). Perhaps too many twee-voiced advert soundtracks have frightened the crap out of people; that the genre is synonymous with mediocrity and blandness. This is a sorry state of affairs, and one that should be overhauled and reappraised. Yes, there are an awful lot of rather weak and brittle Folk artists; those whom are a bit whingey and featherweight and do not provide anything original or even interesting. If you look closely, mind, there is a thriving scene that is very much alive and well. Events such as Cambridge Folk Festival and The Green Man Festival provide an opportunity for the public to witness the finest (Folk musicians), but mainstream stars such as Laura Marling are keeping the flame alight. Whether The Rails are a fan of Marling, I am unsure, but she (Marling) is amongst one of my favourite singer-songwriters of the moment. I have always adored her vocals; that unique sound and sense of authority and passion. Her albums are consistently brilliant; each L.P. seamlessly improves upon the last- and Marling becomes more confident with each release. Whether your Average Joe still has a clear impression of what Folk is- bearded man with acoustic guitar; strumming plaintively about nature and love in the '60s woe- it is unclear, but the likes of Marling have shown how exhilarating and nuanced the genre is. With Rock and Pop still providing hegemony, we need more open-mindedness and bravery with our musical tastes. The Rails were unknown to me as recently as las week, yet when I heard their music come to life, I knew one thing- here is a duo that more people should know about. It is for that reason, that I was compelled to investigate them further.
The duo have a fascinating background, and a story that could spike the mind of an ambition young filmmaker. Before I get into things in more depth, our heroes consist of:
James Walbourne
Kami Thompson
"The Rails are running. English singer-songwriter duo Kami Thompson and James Walbourne have reached deep into their rich musical histories to concoct the kind of sharp, true folk rock blend rarely heard since the Seventies. Produced with indie legend Edwyn Collins and featuring folk frontierswoman Eliza Carthy on fiddle, The Rails debut album Fair Warning is a little wonder, packed with traditional and original songs that stand outside of time yet resonate with contemporary urgency. Recognising perfection when they hear it, Island records have revived their vintage Pink Label for the duo, home to John Martyn, Nick Drake and Fairport Convention. "There is something about folk as an ideal that we were reaching towards," says Kami. "Music by the people, for the people. Songs so icky, and potent, and heart wrenching, they could have been written five hundred years or ten minutes ago, it doesn't matter." "We wanted something almost simplistic," says James. "Singing, fiddle, electric guitar, no tricks. You can hear everything, it's bare. It's hard to convince people to make a record like that now but the sound is fantastic, it's so direct." James, a teenage prodigy with a fascination for early rock 'n' roll and roots Americana, is now one of the hottest rock guitarists in Britain. Cult singer-songwriter Peter Bruntnell took him to the US to make an album and James went on to play as a member of such Americana icons as Son Volt and The Pernice Brothers and record with the legendary Jerry Lee Lewis. Back in the UK, he has played with Ray Davies, become part of the touring line up for The Pogues and joined The Pretenders as lead guitarist in 2008. In 2011, he made his first solo album, The Hill, for Heavenly records. Author and fan Nick Hornby described his guitar playing as "an unearthly cross between James Burton, Peter Green and Richard Thompson" and enthused "Walbourne's fluid, tasteful, beautiful solos drop the jaw, stop the heart, and smack the gob, all at the same time." It was Hornby who introduced James to folk siren Linda Thompson, and James first met Kami when they both worked on Linda's 2007 album Versatile Heart. "We hit it off on a musical level straight away but it took a long time to take that any further," he reports. Kami is the youngest daughter of Richard and Linda Thompson, the first couple of Seventies folk rock. She has been a backing singer with Linda, performed with members of the Wainwright family, toured with Sean Lennon and Bonnie Prince Billy and released her own solo album, Love Lies, on Warner Music in 2011. "I suppose this was the music that was formative to me, but at the same time Folk was a box I didn't want to be in, and I did my best to avoid it," she admits. "In folk music, people love the idea of family. When a son or daughter picks up a guitar it's like the legacy continues. In rock, it's considered slightly nepotistic. They aren't easy relationships and it's difficult for me to talk about, so I think it's better if I just don't. I am a musician, and this is the music that was around me growing up, just as it was for many others, and I need to find my own way through it." Kami and James have been working together since 2011, romance blooming alongside their music. They married in 2012. "The less said about that the better," says Kami. "Our long term goal is to make the perfect divorce album, obviously." 'Fair Warning', their debut album, is produced by The Rails with Edwyn Collins and Sebastian Lewsley at West Heath studio, in North London. "They usually do more punky stuff there, so this was a bit different," notes James. "It's all analogue, old mics, the sound that comes out of that studio is really direct." Cody Dickinson (Mississippi Allstars) was recruited to play drums, the great Danny Williams (Black Grape) played bass, Eliza Carthy added fiddle to a couple of tracks but mostly it was James and Kami. Most of the songs on 'Fair Warning' are Walbourne / Thompson originals but the process started with visits to Cecil House, as so many artists have done before, to seek out lost treasures from the world famous folk archive. "We picked songs that we felt could have been written right now," explains Kami. "'Bonnie Portmore' taps into our sense of endangered nature and fears about the planet. And 'William Taylor' is the ultimate bitch revenge fantasy for every guy you've had a shit time from. Those old murder ballads are my favourite songs ever, they give you permission to say something you're not allowed to say in real life: I'd really like to kill you for fucking someone else." "It's quite therapeutic," adds James, wryly. "My folk music is really '56 Elvis, that's where I come from. I was introduced to Harry Smith's Anthology of American Folk Music at an impressionable age, bands like Son Volt taught me a lot of American old time folk ballads, and they are all rooted in the old English and Irish ones, as I found out spending time with Shane McGowan and even Chrissie Hynde, she knows all this stuff. Who is to say what is folk anymore? These are our own songs but written with a certain sound and attitude that connects to music that came before." "Folk changed forever when we moved into a world of recorded music but the essence remains the same," according to Kami. "To me the purpose of music is to feel the feeling multiplied by ten and get it out and have an emotional moment, be sad, cry, laugh, be angry. You make it so other people might feel the same way."
The duo have just released Fair Warning on Island Records' Pink label (once home to Nick Drake and Fairport Convention), and it mixes elements of classic '70s Folk with a Rock-tinted modernity; a cocktail that is direct, classical and emotional- and has set The Rails aside from their contemporaries. I mentioned the importance of close bonds (when it comes to making great music), The Rails have a bit of an edge, being husband and wife. When interviewed recently by The Telegraph, Walbourne was asked about how he met Thompson.
"I fancied her right away...I liked her dark songs and I liked the way she looked. Perfect combination"
It seems that the immediacy of falling in love, has been extrapolated and transferred into their music. Recounting the courtship and seduction, Thompson expanded:
"He gave chase...It helps that he's incredibly talented. I must have some deeply entrenched respect for musicianship, because I've grown up watching someone playing guitar. And he's so great that I can just love him with abandon. I couldn't date a crap musician, could I? Imagine family gatherings!"
Thompson herself is the (youngest) child of Richard and Linda Thompson (hugely memorable voices of Folk throughout the '70s and '80s) and has that musical heritage (although her parents divorced before she was born). As well as being one of the most startling beautiful women in music- flame-haired and green-eyed- she is as alluring and heartbreaking as humans come. It is the voice and soul that emanates forth, that marks Thompson out as one of the best young talents in the music world. She has a maturity and intelligence that come through in The Rails' songs; it is a facet that she has used to wow audiences and music-lovers for several years now. As well as recording a solo album in 2011, Thompson first met Walbourne in 2007- when they worked on her (Thompson) mother's album, Versatile Heart. When The Telegraph's Neil McCormick assessed Walbourne as a guitarist, he assessed him, thus:
"Walbourne may just be the hottest guitarist in Britain. His style is so fluid and free, he never plays the same solo twice, and he is adept at locating the heart of a song and really driving it along. Author Nick Hornby has described him as "an unearthly cross between James Burton, Peter Green and Richard Thompson". Spotted as a teenage prodigy, he left school to go on tour in the US with singer-songwriter Peter Bruntnell and wound up becoming a floating member of cult bands Son Volt and Pernice Brothers."
The Rails' stick in your mind because of their bond; but also because of their diverse background. Thompson's rich and axiomatic Folk background mingles beautifully with Walbourne's Rock sound, they are exactly like Gyspyfingers (spookily so): they can cross-pollinate genres and sounds and make it sound so utterly urgent and alive. Authenticity is what The Rails are trying to convey; there is no fakery and money-making sell-outs: the duo want to rank themselves alongside the greats of music. With such a pedigree and talent in the camp, it is not a shock that their new album Fair Warning has set critical tongues alight. There is a multitude of a glowing reviews out there; critics and listeners have vacillated when witnessing the duo's mesmeric tracks- a selection are included below:
"Kami is a fine, versatile singer with a style that at times echoes that of her mother, while Walbourne is an impressive guitarist who has played with Ray Davies and the Pogues. They are joined by Eliza Carthy on fiddle for a set that includes fine vocal duets on a gently exquisite 17th-century lament about the destruction of forests, a weepie country waltz and an upbeat folk-rocker about running from the police. A duo to watch."
The Guardian
"Their debut album Fair Warning sits somewhere between Bellowhead's authentic, old fashioned folk and Mumford & Sons more commercial anthemic take on the genre. There are jaunty sea shanties about murder and revenge ('Jealous Sailor'); traditional-sounding English folk tales of jealousy ('William Taylor'); mentions of Portsmouth ('Bonnie Portmore') and other English towns, and an obsession with jails (''Send Her To Holloway', 'Borstal'). English folk doyenne Eliza Carthy contributes fiddle on a number of tracks, which gives an indication of the traditional feel. So The Rails start their new career together by wedding traditional and contemporary folk. That, along with a guitarist husband of her own, couldn't make the similarities between mother and daughter any starker. That grounding, along with the vocal compatibility of the two, make this a very promising start indeed."
Thedigitalfix.com
"....ringing with the joy of a golden history while also pointing to an exciting future"
MOJO ****
"I first noticed James Walbourne's talents when he opened up at a couple of Justin Townes Earle gigs. Justin the son of American singer songwriter Steve Earle could possibly offer Kami Thompson some advice on how to follow famous parents into the music business. Some say theres no place for nostalgia in music, I say the best modern music being made today has one foot in the past and just having the ability to write your own material makes you a traditionalist to start with these days . Yes the music here does echo the music of Kami's parents Richard and Linda Thompson but Kami's voice blended with James does have an identity and versatility of its own. On one playing there is enough to suggest that The Rails can forge their own path. If this review seems short its because Ive only listened to this offering once, there are many highlights though but on first listen Breakneck Speed is incredibly catchy. The Rails on this offering should have many people joining them on their journey."
Mr. Thomas L. Bromley, Amazon.co.uk
"Given she is the daughter of folk-rock royalty Richard and Linda Thompson, a psychologist might have something to say about Kami Thompson's decision to form a folk-rock duo with her husband James Walbourne. Parental issues aside, the results are delightful. Bonnie Portmore is a gorgeous take on one of the most romantic English ballads, with Thompson's pure-toned voice bringing out the wistfulness of the words..."
The Times
"There are fine original compositions and stirring arrangements of trad material on here, imagine Cecil Sharp never existed, but instead the songs were handed down naturally from artist to artist, parent to child or neighbour to neighbour. Excise that Edwardian Middle Class obsession with Merrie Englande that still hangs over the 'tradition' and I believe we would have record store shelves stacked with many more albums like this."
Spiralearth.co.uk
"Produced with a deft touch and a great respect for the material, former Orange Juice frontman Edwyn Collins puts his own stamp on Fair Warning by letting the album revel just enough in its classic folk-rock pageantry without wearing it on its sleeve. Rather than presenting an overtly retro production, the Rails simply sound like very good musicians performing very good music in a warm, familiar style. Perhaps the album's finest, or at least most representative moment is the wonderful single "Breakneck Speed," a track which blends bits of Celtic, soul, blues, and folk so agelessly that it could belong in 1974 or 2014. This is no easy trick, but the Rails pull it off gracefully, sounding perfectly comfortable and natural in their own skin."
Allmusic
"....Second-generation folk-rock royalty-in-waiting"
Uncut Magazine 8/10
"There is something familiar about folk rock duo the Rails. Kami Thompson is a slender redhead with an acoustic guitar and a clear-toned, mournfully expressive voice. She is accompanied by her husband, James Walbourne, a dark-haired guitar slinger with a brusque vocal style and some expressive electric solos. Together they have made a tough yet tender album, in which their perfectly attuned harmonies deliver sharply observed vignettes buoyed by old tunes dug out from the annals of British folk."
The Telegraph
"....a beautifully realised collection filled with intuitive harmonies, deep harmonies, deep emotion, great stories and impeccable impeccable playing"
The Sun Something For The Weekend
"Indeed, they kick off with the latter in the shape of the lilting, predominantly acoustic Bonnie Portmore, Kami taking lead with James providing harmonies and guitars. It's a perfectly straightforward reading, whereas murder ballad William Taylor, on which they share vocals, takes a more electric approach that may remind some of a lighter touch early Steeleye Span. Though self-penned, the shanty-flavoured Jealous Sailor, with James again on lead, is firmly of a trad persuasion and, one of five numbers to which she contributes, features some suitably fiery fiddle from Eliza Carthy...Across the course of six albums, Richard and Linda Thompson established themselves as enduring British folk rock legends. Island having resurrected their classic 60s pink label just for them, daughter and son-in-law seem highly likely to follow in their footsteps."
Folkradio.co.uk
"This is a wonderful CD. I can't praise it enough. Perhaps because of the Thompson connection there is a feel of some of Richard's music on some tracks, particularly the standout 'Send her to Holloway'. The musicianship is excellent throughout. I was particularly impressed by James' guitar work. The vocals blend beautifully and don't suffer at all on the more acoustic moments. Both traditional tracks included are highlights. Bonnie Portmore is a lilting ballad, whereas their version of William Taylor lopes along with some muscle. I have always loved Jim Moray's take on William Taylor. Dare I say that this is an even better effort. All in all, this CD deserves to be one of the albums of the year."
S.D. Crawshaw, Amazon.co.uk
"Fair Warning could, we suppose, give or take some of the technology, have come out at any point since Liege and Lief in 1969, which means, give or take some of the production, it could have been sung on street corners at any point since 1569, or whenever Olde Englishe Folke was the music du jour. There are vernacular interventions from the modern era, though. On Breakneck Speed Thompson gives someone "props" and mentions her "fragile, fucked-up heart", not a term used in many madrigals, but we could be wrong. William Taylor – which sounds like a lightly rocked-up version of a trad arr ballad – is, Thompson explains, "the ultimate bitch revenge fantasy for every guy you've had a shit time from", to coin a phrase from the Middle Ages. Panic Attack Blues alludes to Xanax, caffeine and cocaine and feeling "strung-out and left all alone". It also has what they used to call a lyrical guitar solo, such is its eloquent expression of the protagonist's pain ("I'm giving up, I'm checking out … It's time to leave these earthly shores")."
The Guardian, New band of the day
"Stumbling across this album by mistake but what a great debut album it is."
Glenn28, iTunes
Before I investigate the album cut Breakneck Speed (and the album as a whole), I have been investigating The Rails' social media pages. When reviewing an act, I always look for plenty of information (to help assist me): biographies, links and review snippets are a must-have as far as I am concerned. I have overlooked some great musicians lately because they provide no information or insight. Their Facebook page usually consists of (something like): Rock band from Liverpool. Touring in 2014! If I was a potential fan and I saw that, I would look elsewhere and think that the act had no intention of winning votes- how sparse can you make it?! As a reviewer and investigator of music, it is down-right appalling that acts still provide so little story and scene-setting; they think that all you need to hear and see if the music- perhaps putting words onto the page gives themselves away, and strips them naked. You know what though, new bands? No one cares if you are giving a bit of yourself away; your music can be phenomenal but you come across as sterile and uncaring if you do not credit your fans with a little intelligence. The Rails made me smile, because I didn't have to spend hours on Google trying to piece together a collage and mosaic- everything was in front of me. The most worthy and notable acts are those whom let you into their world; give you details and finer points- as well as make it easy to connect with their impressive online portfolio. Our gorgeous duo have an impressive biography; an official website which is informative and current- as well as nearly a dozen online/social media sites where you can access them (and their music). It is surprising that the duo have a mere 1,748 (at the time of writing this review) fans on Facebook; 500-or-so acolytes across Twitter- I wonder where everyone is hiding? There are too many acts and bands that have thousands of followers; those whom expend no effort with their online presentation or music itself- there needs to be some form of equilibrium. With such a vast amount of glowing reviews, I am confident that Fair Warning will draw in multitudes of new faces. Having listened to all 11 songs on the L.P., I was deeply impressed and in awe of the duo's range and potency; songs that are cut-throat and murder ballad-y the one moment- and tender and more studied the next. It is a tremendous collection that will see them ascending to the top of the musical ball pit; ensuring that their names are remembered for many years to come. Until that day arrives, the music world is assessing the album itself; becoming familiarised and enamoured with an act whom mean serious business. It was the album's sophomore track, Breakneck Speed which compelled me to put (electronic) pen to paper- and highlight its wonders. It is a cut that is not the strongest on the album, but is a tremendously memorable and electrifying number- which is no faint praise.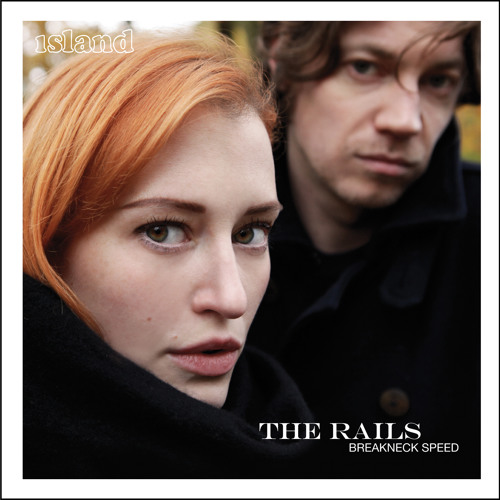 It is hard not to get whipped up into an inquisitive frenzy, upon hearing the initial seconds of Breakneck Speed. After a tub-thumping and punchy percussive slam, fiddling and effusive strings mix with spiralling acoustic guitar; the brief guitar moment supersedes to the merriment and uplift of the mood, which pairs ceremonial and jubilant strings with an infectious upbeat sway- your feet tap and start to move as you get carried away in the audio smile. There are no maladroit tones or lacklustre proffering; such a festival of simple joy is summoned up that it gets straight into your brain. The duo admitted that simplicity and effectiveness at the heart of their music; no clutter or complexity, everything has to be direct; as they attest: "Singing, fiddle, electric guitar, no tricks...You can hear everything, it's bare...It's hard to convince people to make a record like that now but the sound is fantastic, it's so direct." It is true that few records (or songs) around at the moment have such an alacrity and pure and unhurried sound. The initial moments put you in mind of the glorious Folk of the '70s and '80s; the train is pouring from the station and smoothly tracking the sun-kissed rails. In a sense the intro. has that timeless sound; it is a song that could have been spun in the 16th or 17th century; been around during the 'Britpop' regency (1993-1997); perhaps been played by Tim Buckley during his avant-garde period- is such a freewheelin' and perfectly effortless opening coda. Where as albums tracks allude to the bitch retorts and revenge fantasies; drugs and the psychotropic effects they posses; of being strung-out and alienated, here events pertain to the romantic- seductive and wooing endeavours that did not have a happy end. When our heroine lets her voice come into the light; it begins with a heavy-heart: "Give you props for even trying". The vocal projection mixes modern Folk with Country; there is a bit of Nashville in the vocal timbre and pronunciation- you can imagine our heroine in a southern state house; her low-down husband returning with a guilty conscience. With our anti-hero's eyes bulging, it is said that "Cheap perfume, fake tan and rouge" is clinging to the night air; cold and unforgiving. It seems that someone is in for a disquisition or else some low hanging fruit is pounding the street corners. In the embryonic stages the percussion and electric guitar add some key elements and add emotional weight. The drums pervade and implore, ensuring that the words make their meanings felt; the guitar twiddles and strikes; beautifully recoiling and striking- linking lines together and ensuring that a constant energy is present. Whether recounting the break-up of an established relationship or documenting the disenchantment that comes with reality; someone whom seemed perfect, yet is becoming less viable and lovable by the second. Our heroine takes a single glance (at the song's hound dog); decides that it is "hello, goodbye and sayonara." With the simplest of touches, the duo manage to invoke vivid tableaux and startling scenes. Each listener will have their own version of events; a unique mini-drama reeling around their brain- for me we are in a dusky London bar (in winter); our heroine at the end of her tether and disjointed. Things may have been rosy and conducive to happiness, yet this perfect picture "fades to black"; our heroine's voice is potent and direct yet composed of emotional and heartbroken tones- you sense that imminent escape is a possibility. As wine glasses are drained and the cold night air clings to the skin, our heroine is out of the door. Duetting with our hero, the duo's voices combine and electioneer; testimony to a love story that has taken a dramatic turn. Whilst leaving "at breakneck speed", our heroine plainly states: "You can tell your mother and father that you're not the one for me." In spite of decompartmentalized anxieties and romantic cessation, there is a mellifuousness and breeze still apparent; there are no spike-heeled stilettos or cigarette burns- our heroine's voice is levelled and stoic; our hero's guitar supportive yet sympathising. The track's disreputable beau is being given a debriefing; he was playing the puppet master and controller- and now is being left in the dust. It would be interesting to see if Breakneck Speed's diatribe stems from Thompson's personal experiences (or is fictional) I am not sure, yet I feel that there is some truth and painful back story at work. Whomever has inspired such anger is ripe for disenfranchisement; the passion with which our heroine projects and strikes is impressive- made emphatic by Walbourne's stirring guitar notes. With the sound of Eliza Carthy's fiddle work a distant memory, the story progresses (the fiddles are back in the mix, but you cannot help but concentrate on the vocal). Our heroine is laying her heart bare; recalling how (her former love) would"pick a fight at every turning"; she is determined to not repeat any mistakes- "I'm a fool/No more you'll run." As it stands, our heroine has a "fragile, messed-up heart" (although the official lyric is "fragile, fucked-up heart"). I mentioned that there was an air of Country at work; the fiddle-guitar-percussion parabond, when unison with Thompson's yearning voice put me in mind of (Patsy) Cline, (Tammy) Wynette and (Dolly) Parton, there are sizzling embers of some of Folk's greats: Joni Mitchell, Patty Griffin, Alison Krauss and Joan Baez. I can tell that Thompson's formative years involved a lot of musical investigation; soaking in Folk's heroes and heroines; heavier and harder sounds would have been in the melting pot- which come through in her voice which is both strong yet vulnerable. With our hero (and cohorts) in support, a sandstorm of subtle (yet imploring) notes are summoned; backing our heroine's defiant bite and emancipated spirit. Sending out a warning to her disgraced former ("Try not to call when you get lonely") it is a clarion call; one that can be understood by all- and one that the song's villain should heed to. Our heroine's mind replays tortured scene and hurt; she is looking back at the ruins, and keen to expunge them from her mind. It seems that this chowederhead will not be so easy to erase; our heroine has moved on anonymously; is un-contactable and cannot be reached ("so don't bother trying"). There is no self-destruction and booze-wrangling; our heroine is hitting the road and getting away from the troubled vicissitudes of a former romance. The duo ensure that there is a balanced blend of vintage and modern; vernacular and utterances mix modern-day sayings with traditional professions; bygone sonic sighs are paired with fresh and vibrant; it is not hotchpotch, instead effective and judicious. Its tones and projections not only speak to and relate to the younger generation; but can be tacit by more mature ears. It is perhaps strange to say that the chorus is catchy and uplifting (given that it is a testimony about escaping from the clutches of a brute); yet it gets to you; by the second or third rendition it becomes a stonewall sing along- and swirls around your head hours after the song ends. Knowing that our heroine (probably) is better off, the sense of heartache and stress subsides (from the listener's mind); you are eager to hear what happens next and whether there will be any twists in the (viper's) tale. In the final third, our heroine is determined to ensure she is left alone; telling her ex "Don't ever write to me", her voices rises and grips; making sure that the words are not blithely ignored or misunderstood- you can hear the conviction and clarity come through. "My phone is forever off the hook" as it happens; our heroine is on to pastures new and keen to put (an ugly) past behind her (In my cinematic rendition, I can see the sunset beckoning; far-away hills coming into view, as Thompson is aboard a train- staring through the window and blocking out memories of her former suitor). After a final reprisal of the chorus, events are concluded and tied up; with little ambiguity present, it appears as though she will be okay- and find her way to happiness. Once I completed listening to the song, I could not help but to wonder whether a peaceful resolution or a tough life lesson was the most abiding take-away. From the vocal tones, melody and composition it seems as though positive things await; that our heroine is okay but keen to get away from things- but perhaps there is a darker heartache under the skin. The song's potency and sway not only lodges in your mind and makes its effects known, but you find yourself raising questions; deciding whether our heroine is in pain and in need of salvation- or whether she is genuinely okay. Obviously things are great now, but Breakneck Speed is the documentation of a brave woman tired of the destructive proclivities of love; keen to make her own future and forget about her former lover. The track is not over-produced or too shiny, instead it is uncluttered and pure; allowing each note and word to be clearly understood- without detracting from the overall sound. Our hero's guitar work is effective, stunning and mobile; he manages to change skin and camouflage; commingling with our heroine when needed- and becoming more detached when the mood calls for it. The fiddle work is uplifting and augmentative; wonderfully tender, but potent at the same time. Percussive elements are impressive and temporized; it adds to the overall majesty of the track but does not impede too hard- it is a solid performance throughout. The punitive messages and hard truths that emanate forth can be adapted by all listening: we have all been in a situation similar to this, and as such, you always root for our heroine. The lyrics are intelligent and simple; emotive and pugnacious; defiant and nuanced- few contemporaries are capable of throwing all of this into one song. Thompson's voice is stunning and strong throughout; comparable with the Folk greats, yet imbued with a modern and fresh edge; it is seductive and sensitive the one moment; belting and evocative the next. Her voice is something that shows its striking plumage through the L.P., and on Breakneck Speed, it brings each word to life- and ensures that the listener is put right into the heart of the song. There is nothing flimsy or cute about The Rails- instantly standing aside from a large percentage of the modern scene. As well as being deeply impressed by Breakneck Speed's messages and sensations, I found myself falling for our duo. The guitar playing and instrumental touches Walbourne infuses are multi-layered and fascinating; displaying a genuine passion and consideration. Thompson's sumptuous and centrefold tones seduce and romance; they hit hard and bite as well- she is the full package when it comes to vocalists. Both make their presence felt across the L.P. and it is a collection that covers a multitude of themes of subjects. I have been lamenting the under-appreciation and sacrilegious ignorance provided towards Beck's 2005 mini-epic Guero. Being a natural predecessor and update of (his masterpiece) Odelay, the L.P. is abound with style changes and genre-fusing; hispanic and Latin mandates sit alongside Electronic music and Hip-Hop. Kaleidoscopic visions that mingle Brazilian flavours with Indie Rock stylings. The master never packs too much into one song, instead remaining a master craftsman; ensuring that his unique sensibilities and personality are in tact throughout- and a giddy thrill is elicited with each new song. Beck was 34 when he recorded that album and the maturity and sense of restraint resulted in a thrilling record- yet one that was not too unfocused and jokey. I bring up this parable, as our London duo have a similar quality. Although they commonly work with the Folk Rock borders, they manage to change tempo and costume across each track; enjoy a similar sense of experimentation- but never lose that unique and dependable core. Whereas a less mature duo would lean towards crassness and ineffectualism, the combined wisdom and talents of our heroes results in a tremendous listen. In the same way as I cannot get Guero's gems out of my mind (it is currently riding shotgun in my car at the moment), songs like Breakneck Speed posses a similar Manifest Destiny. It only took a single listen for me to succumb to the charms on offer- and will likewise affect you.
I am sure this is not the most high-profile and authoritative review the duo have (and will) received, but I hope I have gone some way to picking apart their music; providing thought and insight into where they are now; what makes them tick- and where they are headed. Both are fascinating and alluring characters. Thompson has a spikiness and wit that comes across in print; a sheer beauty and captivation that comes across in photos- and an incredible voice and songwriting talent that is evidenced across every song on Fair Warning. Walbourne is one of the most imperialistic and eye-watering guitar talents in the world; seemingly capable of mixing it up with the greatest on the current scene (and some of the all-time legends). From a smattering of interviews, I have gleamed enough to know that the duo are a little tentative (it is early days) yet dedicated and confident enough to know that they will be a huge name before too long. Over the next few months they are taking their music to festivals and venues; from Cambridge to Chester- as well as their London home surroundings. HMV named the duo as one of their tips for 2014; many magazines and website have expounded and promoted the talents of the husband-and-wife twosome. They may be based in London, but is seems that they need to start packing their suitcases. International regions will come a-calling, and the mesh of Rock and Folk will see them looking forward to busy touring schedules. I know that U.S. acts of a similar nature exist, and L.A. and California have bars and venues that are waiting for them. European and Australian quarters have burgeoning music scenes and an open-minded passion that means The Rails will be taking their startling parables across the globe. Songs such as Jealous Sailor and Panic Attack Blues are rife with energy and insight; nuance and lyrics that stick in your head and aer unshakable. What comes through richly and evidentially is the closeness and Teutonic bond that the duo share. The tracks are dripping with passion and understanding; the vocal and instrumental lines weave and spar with one another, and mix Thompson's Folk D.N.A. with Walbourne's Rock edges; his insatiable and augmentative guitar work beautifully links with Thompson's voice- which is rife with conviction and authority. When speaking with The Telegraph, our heroine brought up a fascinating tidbit:
"I grew up listening to Nirvana CDs and writing tortured songs in my bedroom. Folk wasn't part of the conversation. I found my way here on a rather wayward path of my own."
You can hear a Grunge sensibility come through in lyrics and vocal lines; there is plenty of raw and carnivorous numbers that are instilled with lacerating vocal turns. Although Thompson is a Folk goddess, she manages to mix in musical heroes from her youth- to create a beautiful beast. Walbourne has a naturally affinity for the guitar and a music; a passion to play as much as possible and enthrall audiences across the land. Our hero has ambitions to conquer the U.S.
"All I really wanted to do when I was younger was play in clubs around America... That was a great time – although I spent most of it drunk."
The future is going to hold some great treasure and prosperity. I have mentioned L.A. enough in this review, and there are locales and neighbourhoods which would welcome in The Rails. The Viper Room would be a venue they could inflame; it is a city which houses so many different clans and nationalities, that the duo could see themselves playing there for a long while. I will not fill their heads with U.S. scenes and bold proclamations, as I am sure that the duo have their own itinerary and agenda. Their music compels you to plan ahead; to envisage it being blared from speakers and jukeboxes across the U.S.; wowing cafe crowds across France- and compelling the beach bars of Australia. When the duo were speaking with The Telegraph, our two-piece had some unique and different views on music and the creative process. Walbourne said (with regards to his wife):
"Kami comes out with whacked-out things I would never think of, because I know too many chords, I can hear what a song is supposed to do. I'm always trying to make it go a bit wrong. I picked that up in the Pretenders. Chrissie [Hynde] likes to f--- things up a little bit, so something odd just pops out at you."
I have stated duos are a lesser commodity; bands and solo acts still outrank and outweight them- but there is going to be a resurgence. They are less nervous and lonely than the solo act, and capable of presenting the same sort of majesty and force as four/five-piece bands- making them more economical and impressive. Folk is a genre that is still seen as niche and underground; that which appeals to certain people and has a limited appeal- balderdash. If you are a lipid excuse for a Folk act, then sure, people are not going to latch onto you. The genre is compelling and filled with beauty and grace, but there are plenty of darker and more introspective acts too. I feel that most have an impression of Folk that whips up images of river-side strumming and songs about nature and wildlife- it is a cliché that puts listeners off. If that is what you want, then there are plenty out there (whom can oblige), but as the likes of Laura Marling have shown, there is an abundance of quality, passion and genius to be discovered. When pressed about the Folk scene (and its inequities and distinctions), Thompson had this to say:
"I have a real hatred of 'wimp folk', or nu-folk, adult females with an acoustic guitar singing in baby voices or anything that sounds a bit like folk but it's really introverted shoegazing, like Mumf--- & Sons... We're not trying to be retro, we're trying to be authentic, music for the people, by the people, songs so potent, and heart wrenching, they could have been written 500 years or 10 minutes ago, it doesn't matter."
I have seen too many adverts for the likes of John Lewis and Marks and Spencer; being scored by aimless and beiege singers with no personality or appeal- predictably butchering a classic song via the medium of a tedious and note-for-not cover. Just like Rock and Indie have bands that are more dog meat than filet mignon, so too does Folk. If you are not overly-familar with the genre, or have been scared by some rather dubious exponents of the brand, then I would advise you to take a leap and delve in. The Rails are not the only terrific duo inject something fascinating into Folk, but they are amongst the most impressive out there. I have been struggling to find many truly great London-based acts out there, and always love to proffer the music of acts based close to home. With the north and further-off extremities boasting the largest number of variegated and multifarious talent, the south has always lagged behind a bit. It is pleasing to see that London is making a comeback, of sort; putting forth some varied and incredible musicians- that are making sure eyes go back towards the capital. Of course, London has always had a thriving music scene, yet I feel that other parts of the country are better at mixing genres; offering range and broader colours- and ensuring that their music is not instantly disposable. With the likes of Gypsyfingers, Crystal Seagulls, Los and the Deadlines, The Tuts and Alison Levi being a few names (amongst the dozens of greats) capable of being massive future mainstays. The Rails are going to be staples of the best and most influential radio stations before too long, and they will achieve this through talent, perseverance, boldness and some romantic serendipity. Before I conclude (and give your eyes a rest), one more critical aspect has come to mind: that which regards age. Although The Rails' two players have been making music (separately) for years and years, both are now in their 30s. Age and youthfulness are big selling points, and pre-pubescent snots such as One Direction and Miley Cyrus still pull in the big bucks. Although their music appeals to lowest common denominator fans and music-lovers, it is worrying that emphasis is still placed on age- the best music out there is made by those above the age of 25. My favourite album of last year was Queens of the Stone Age's ...Like Clockwork; my favourite this year is Caustic Love (by Paolo Nutini). The creators of both albums are past the 25-year-old mark (Q.O.T.S.A.'s members are in their 30s and 40s); it seems that a certain experience and maturity results in the most inspirational fans. Being 31 myself (and just starting to put my first songs together), I often worry that the music industry is remiss to extol the virtue of artists of a certain age- it is a baffling discrimination. Walbourne has been honing his skills and mastering his craft for years now (and can get even better); he would probably argue that time and experience is paramount with regards to creating the best music. It is debatable whether The Rails' L.P. would have been as effective and stunning in younger hands; whether the duo would have amassed the necessary ammunition and experience five or ten years ago. They should have no fear, as they have many years ahead of them, and barely look a day over 21. A lot of my recent reviews have been somewhat duo-centric; something that I am pleased about, as I have discovered some of the best music currently available- as well as gained some insight into some wonderful musicians. It is great to read about how Walbourne and Thompson met; the distinct lives they had before- and how their shared love and passions manifests itself in their music. Both have a huge knowledge of music, as well as the Rock and Folk genres, and channel this in their stunning music. It is unsure just what the future holds in store, but our duo have gained a confidence and backing that should inspire them to keep plugging, playing and recording. As Thompson explained:
"... I've done this on my own for a long time and it feels great to have a partner in crime to share the load. We spend all our time together, and bring the best out in each other, most of the time. Four hours into a rehearsal, I sometimes think, 'What have I done?' Especially when he won't turn the guitar down. But so far, so good. Check back in a couple of years."
Eyes and minds will surely be checking back in a couple of years, and the duo will surely have a lot of great stories to tell. I have heard some fantastic tracks and E.P.s this year; albums filled with turns and twists; acts whom have arrived from modest foundations- and looks set to be stars-in-waiting. Not only do The Rails have a rich pedigree and natural set of talents, but they have plenty to suggest that more songs are already in the works. When assessing Fair Warning, I reached the end of Habit, feeling that the duo had plenty more to say; that there were more to come pretty soon. Such was the urgency, effectiveness and passion of their music, that you get the impression we will see a hell of a lot more from the striking duo. A varied and thrilling live calender has been mapped out; the two-piece are taking their music to some diverse climbs; keen to seduce, charm, affect and win as many hearts as possible. In a realm and scene where hyperbole and over-exuberance are synonyms that can be applied to new musicians (and praise levied towards them), here is a duo whom are deserving of a lot more- and are pretty underrated at the moment. Plaudits from the likes of HMV and the press are much-deserved, and I predict that The Rails are going to be huge future names; one whom will inspire as well as constantly compel; and when it is all said and done...
THAT is something that few acts can claim.
____________________________________________________________________________________
Fair Warning Track Listing:
Bonnie Portmore- 9.6/10
Breakneck Speed- 9.6
Jealous Sailor- 9.5
Younger- 9.4
William Taylor- 9.5
Panic Attack Blues- 9.7
Send Her To Holloway- 9.7
Grace of God- 9.6
Fair Warning- 9.5
Borstal- 9.5
Habit- 9.6
Standout track: Send Her To Holloway
____________________________________________________________________________________
Follow The Rails:
 Official:
http://www.therailsofficial.com/
Facebook:
https://www.facebook.com/TheRailsOfficial
Twitter:
https://twitter.com/therailslondon
YouTube:
https://www.youtube.com/channel/UCQrS51gQZ-jsDEw9S5DdFpw/feed
SoundCloud:
https://soundcloud.com/therailsofficial
Songkick:
http://www.songkick.com/artists/174369-rails
Google+:
https://plus.google.com/117462504494572212465/about
Instagram:
http://instagram.com/therailsofficial#
iTunes:
https://itunes.apple.com/gb/artist/the-rails/id189269305
____________________________________________________________________________________
Tour dates available at:
https://www.facebook.com/TheRailsOfficial/app_123966167614127
June
3rd: Hoxton Square Bar & Kitchen, London
14th: Sherwood Forest, Nottingham
27th: Dalby Forest, Dalby
July
4th: Delemere Forest, Chester
20th: Larmer Tree Festival, Salisbury
24th: Port Elliot Festival, St. Germans
August
3rd: Cambridge Folk Festival, Cambridge
14th: Green Man Festival 2014, Crickhowell
15th: Folk East Festival, Woodbridge
September
5th: Festival Number 6, Portmeirion
____________________________________________________________________________________
A free download of Bonnie Portmore can be accessed via:
https://www.facebook.com/TheRailsOfficial/app_1433797656852407
____________________________________________________________________________________
The Rails' previous videos can be viewed at:
https://www.youtube.com/channel/UCQrS51gQZ-jsDEw9S5DdFpw/feed