FEATURE:
The British Hip-Hop/Grime Explosion of the '00s:
Time for a Re-ignition?
_________________________
IT may seem like an odd topic to bring into the mix…
but I feel like there is an opportunity lacking in music.  If you cast your mind back to introduction of the 21st century, there was some trepidation about how music would evolve- given the quality and sheer peerlessness of the '90s.  The first few years (of the '00s) saw some great Dance music continue- with everyone from Spiller to Goldfrapp producing sterling moments.  The bands and acts from the '90s were continuing strong- a lot of them anyway- and there wasn't a huge dip in quality (although there wasn't that same spark and magic as the '90s).  With music-lovers looking for something fresh and memorable- music that represented changing Britain- the first kick of life arrived in the form of Birmingham's Mike Skinner.
I remember when Original Pirate Material by the Streets was released.  I was eighteen and was at university.  I had never encountered any music like it at all- from a British artist anyway- and was blown away by the freshness and addictiveness of the songs.  Not being an acolyte of Hip-Hop and Rap the album was such an accessible way in.  It was not just the awakening that got to me- having been introduced to something new- but the way Skinner presented his music.  Right from that first track (Turn the Page) you get that kick and vibrancy.  That mock-London voice- perhaps an attempt to sound more genuine; not many Birmingham-based Rap artists- was perfect for songs that looked at love in a very different way.  The Streets were as apt as their name; the music documented street life and working-class love stories- kebab-strewn nights and raw conversations.  Nothing was glamorous or embellished: The vocals have that guy-down-the-pub swagger to them whereas the compositions were perfect soundtracks to those mini-opera gems.  I love tracks like Let's Push Things Forward: A track backed by Ska horns, it looks at evolving music and pushing the boundaries- exactly what the song/album was doing.  Throughout the album Skinner investigates the drinking culture (the negative effects and problems) through Geezers Need Excitement and The Irony of It All- the latter features a charming back-and-forth between a dope-smoker (who is nice and friendly; he is the 'criminal') and a drinker, Terry (who is a lout but has not broken the law- he like to start fights mind).   Employing addictive and catchy horns/Funk touches- perhaps the most scintillating example can be found on Who Got the Funk?- it remains one of those crossover albums: The type of record that unites genres but keeps that Hip-Hop/Rap core solid and committed.
Original Pirate Material looked at modern youth and drinking binges- never showing sympathy it always wagged its finger- and social issues of the day.  No other British album (at that time) was addressing such issues and doing it in an original way.  Skinner's delivery was more Spoken Word than it was Rap.  Conversational and blokey, it made the material come alive and seem very real- as though you were having a chat with Skinner himself.  Issues of love and depression also came into the album- Stay Positive is a stunning closer that looks at keeping looking ahead if you hit rock-bottom- and such emotional depth and intelligence ran through it.  In 2002 it was such an unexpected arrival- to be fair there hasn't been an album like it since- and marked Mike Skinner as one of Britain's first 'true' rappers.
Original Pirate Material was an album that spoke about the experiences youth faced and subjects away from love- the majority of Skinner's peers lazily talked about heartache etc.  A D.I.Y.-sounding album- it was recorded in Brixton yet sounds bedroom-made- it heralded a fantastic young artist with one of the sharpest pens in the world.  Following up Original Pirate Material with the even-more-mesmeric A Grand Don't Come for Free- a 'Rap Opera' that documents the hero losing a grand and his relationship with his girl, Simone.  Bursting with confidence and drama, Skinner was motivated by screenwriting manuals and Hollywood writing guides: These books inspired Skinner's songwriting for A Grand' and moulded their creations.
From the opening salvo (It Was Supposed To Be Easy) our hero is down-on-his-luck and things aren't going his way- he is late to send a D.V.D. back to the shop before losing a thousand pounds.  Jealousy, the club scene and ill-fated trysts are surveyed across various songs: Blinded by the Lights and Such a Twat are the most exhausted and heartbreaking on the album.  Once more Skinner mixed humour and everyday dramas with the tragic and emotional: Dry Your Eyes is the sensitive and harrowing track on the record.  An anthem that many people took to heart, the song looked at our hero regretting his indiscretions and past- apologising for messing things up- and wanting to get his girl back (knowing it is over and he can do nothing about it).  Perhaps even more accomplished and unbeatable than its predecessor; A Grand Don't Come for Free was like nothing else music had seen (arriving in 2004)- Skinner stood in a class of his own and was leading the noble charge…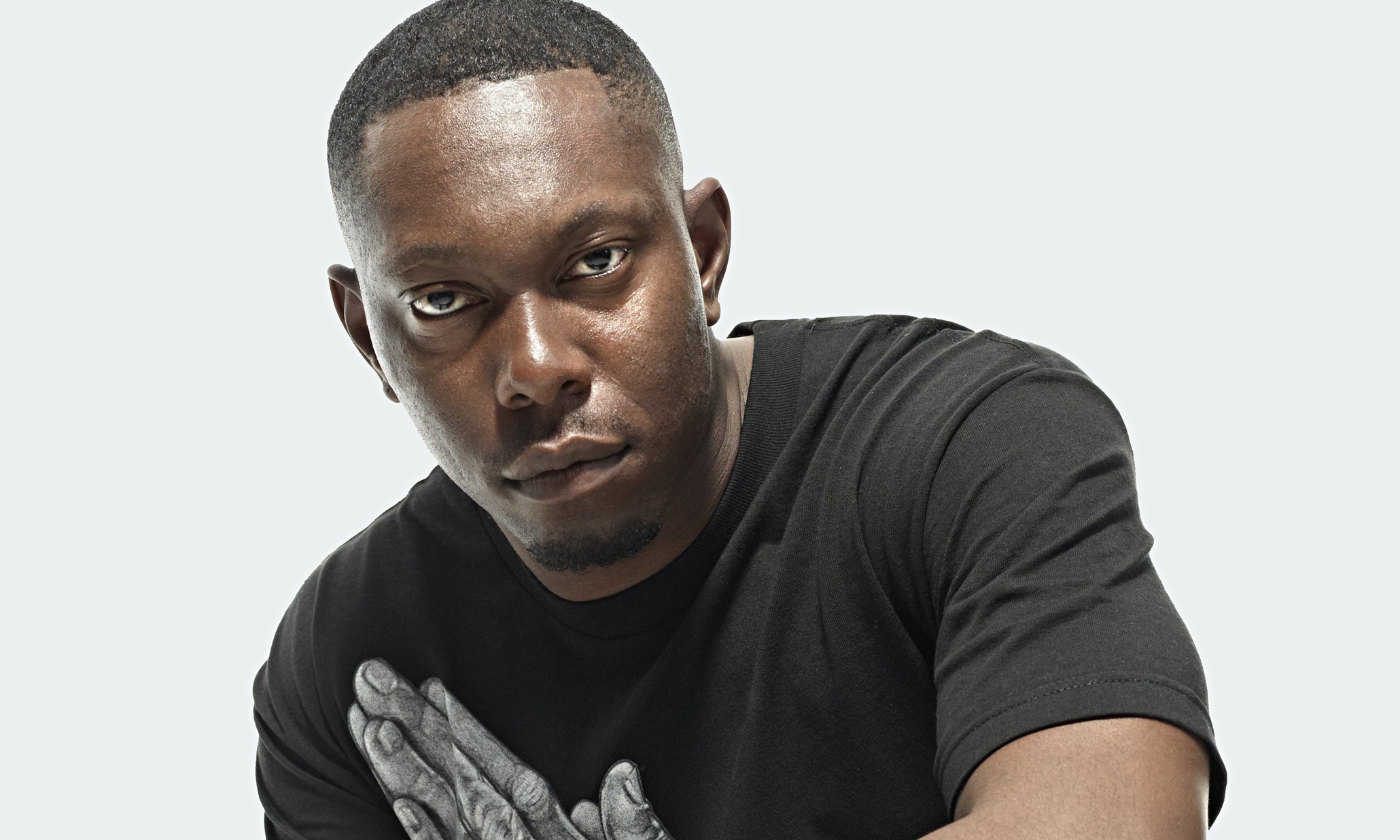 Between The Streets' twin creations of magic arrived a young man from Bow: The irrepressible and staggering Dizzee Rascal.  Just a year after Original Pirate Material was dropped; Dizzee burst onto the scene with Boy in da Corner: One of the most accomplished and faultless debut albums in music history.  Seeing as Dylan Mills (the man behind the name) wrote the album as a teenager; there is such maturity and intelligence in every song.    Arriving a year after Skinner's stunning debut, Boy in da Corner was perhaps even more assured- an album that showcased a talent with few peers.  Unlike Skinner, Dizzee Rascal was a Londoner through-and-through- having been born and raised in East London- and produced a more 'traditional' style of Grime and Rap- fast flows and accelerated beats together with endless energy and emotion.
Like The Streets, Dizzee Rascal took his songs to street level and looked at the reality of growing up in the capital.  With a different background to Skinner- Mills grew up with little privilege and safety around East London council estates; Skinner had a less gritty and harsh beginning- Boy in da Corner was the diary of a young man trying to escape the harsh sides of existence.  Looking at the cheap and nasty girls he encountered- Jezebel looked at an easy girl who was getting it every night- nothing was foul-mouthed and immature.  With every song presented- whether it looked at the party scenes or our hero stating his claim as one of music's elite- there were so many cerebral lines and stunning inventions.  The way Dizzee used words and presented them- changing course within a line sometimes- gave the music such a phenomenal nuance and confidence.  Like The Streets, the compositions through Boy in da Corner gave even more majesty to the songs.  Fix Up, Look Sharp has that huge beat and samples- taking in the likes of Billy Squier to create that magic.  Ending the album- like Original Pirate Material- with some of the most emotive songs of the time; Boy in da Corner's swansong cut (Do It!) looked at depression and struggle with redemption and hope- our hero lets it be known anybody can achieve anything they want.
Whereas The Streets topped their debut with A Grand Don't Come for Free; Dizzee Rascal's sophomore album was not quite as scintillating.  Whilst some saw 2004's Showtime as a more pleasing and accessible listen- the album drew in those lyrical and composition themes together- others saw it a toned-down version of his debut.  Arriving the same year as A Grand'; Showtime showed just what a consistent and stunning lyricist Dylan Mills is.  Mixing modern-day themes and sounds- car alarms and ringtones; songs about one-night layovers and gang violence- there was something traditional and heritage-based too- bringing in more traditional sounds of electronic music.  At every turn our young hero is indignant and angry: Wanting a way out of the streets and away from certain characters- the type that bring youth and Britain down- you can hear that anger and anxiety with every track.  Remaining are those snap-back and insatiable beats: The fast-flowing rhythms and spat rhymes are all in-tact and there.  What Showtime did was to bring in subtler touches and sonic inventions.
It is a shame that given the nature of The Streets and Dizzee Rascal- artists that looked at the struggles of poverty and getting respect- their careers were invariably short-lived and subject to change.  If you rap about the horrors and struggles of the streets- having little money and wanting to find success- your messages become less sincere and authentic when you find fame and acclaim- that was the case with both our subjects.  Mike Skinner became a household name following A Grand Don't Come for Free.  Whilst he did return to his traditional and debut album-era subjects on Computers and Blues- the final album he was to make- life after A Grand' was less-than-assured.  Critics felt the inventiveness and genius of early albums lacking.  Becoming more embittered and angry with attention- rallying against the press as opposed to boozing low-lives and cheating girls- The Streets become more gentrified and sour.  Gone were the kebabs and regretful texts to be replaced by something more everyday and preening- with our hero sounding like a spoiled celebrity.  I guess it was an inevitable outcome to be fair: Skinner would never refute attention and turn down the money; by the same token he could not keep writing Original Pirate Material-esque songs with money in the bank and his face on magazines.
Trying to move with his economic situation- and the upturn his life had seen- gone was that spark and what made him special to begin with.  Similarly Dizzee Rasacal became less unique and attention-worthy when Maths + English arrived (his 2007 album was met with less-enamoured critical attention).  Whilst Pussyhole (Old Skool) and Sirens recalled the urgency of Boy in Da Corner- Sirens is one of the most arresting and memorable of all his songs- there were fewer standout moments.  Mills still threw his lyrical mastery into the music- he remains one of the finest writers around- but the quality started to dip.  Choosing to bring in guest singers- the likes of Lily Allen and Alex Turner added nothing to the songs they featured on—Dizzee Rascal was embracing more of the mainstream and becoming more commercial- on some songs (Suk My Dick especially) he was downright offensive and needlessly juvenile.  A case of diminishing returns, Dizzee's latest album (The Fifth) is his weakest to date: Too many writers and collaborators meant Dizzee stands out less; there are fewer great songs and his subject matters have changed for the worse.  Like Skinner, Mills began to rally against the press and fame- in fact he started to embrace some of its gaudier and more shallow elements- meaning his music lost its spark and point.
I guess it was invariable both artists would only burn bright for a short time.  What they left behind was something that is lacking in today's music (in Britain at least): Albums that document the reality of modern life and present it in a fresh and meaningful way.  With so many mainstream artists vanilla and focusing on love and petty issues, where are the brave innovators bringing the harshness of the streets- the everyday romantic strife and political issues- to the fore?  The U.S. is fostering some wonderful Rap/Hip-Hop artists- musicians that address what is happening today- yet Britain has fewer great examples.  We have seen terrific young Grime/Rap acts come through since Dizzeee Rascal and The Streets' debut-days- Wiley and Stomrzy among them- yet none have done what our twin icons achieved.  Maybe it was a zeitgeist thing- when The Streets arrived in 2002 British music has encountered nothing like it- and captured a feeling of the time.
After the '90s and all the joy it brought, music had to evolve and come up with something staggering.  I think we are at the point where we need another Dizzee Rascal or The Streets.  Given the political turmoil and horrors we face- from terrorism to global warming- these subjects are not being addressed as often- certainly not with as much force and brilliance as Mills and Skinner.  A lot of our acts and music seems stilted and limited- I am never really blown away- and few British debuts have really captured me.  I think we need to produce an artist that has that maturity, intelligence and authority as Dizzee Rascal; the down-to-Earth and likeable charm of The Streets- producing modern-life sermons and witty insights into life's realities.  I hope something wonderful happens this year- or before the decade is through- as we need that spark.  Whether it is a Grime or Hip-Hop artist that does it- a Rock band or Folk artist- but I am hoping music gets…
A kick it desperately needs.
_______________________
The Streets playlist:
[youtube https://www.youtube.com/watch?v=sRHm2ce2dQ0?list=PLA542714FD4B69CA1&w=560&h=315]
[youtube https://www.youtube.com/watch?v=KTS6INVmZGI&w=420&h=315]
[youtube https://www.youtube.com/watch?v=2_TSMmwGylU&w=420&h=315]
[youtube https://www.youtube.com/watch?v=dlQva6vzVUo&w=420&h=315]
[youtube https://www.youtube.com/watch?v=kk5Df_lDD38&w=420&h=315]
[youtube https://www.youtube.com/watch?v=B1RxJW2OJ2k&w=420&h=315]
[youtube https://www.youtube.com/watch?v=64gvmHKWaWc&w=420&h=315]
[youtube https://www.youtube.com/watch?v=NHOf3s70w-c&w=420&h=315]
[youtube https://www.youtube.com/watch?v=z2i0Nw3NDBU&w=420&h=315]
[youtube https://www.youtube.com/watch?v=yjM_8W6ZKp4&w=560&h=315]
The Dizzee Rascal Playlist:
[youtube https://www.youtube.com/watch?v=UlAvh1GpVKw&w=420&h=315]
[youtube https://www.youtube.com/watch?v=5oHZEue_iUc&w=560&h=315]
[youtube https://www.youtube.com/watch?v=AKn4zz-o51w&w=420&h=315]
[youtube https://www.youtube.com/watch?v=zW0BpMNCjw0&w=420&h=315]
[youtube https://www.youtube.com/watch?v=ST-833o1Wx8&w=420&h=315]
[youtube https://www.youtube.com/watch?v=eBtKk1LoRxY&w=420&h=315]
[youtube https://www.youtube.com/watch?v=L3HMogp86cI&w=420&h=315]
[youtube https://www.youtube.com/watch?v=cTs4fTkhR1E&w=420&h=315]
[youtube https://www.youtube.com/watch?v=eo5EXmhz01E&w=420&h=315]
[youtube https://www.youtube.com/watch?v=x7Y5Y1AM88k&w=420&h=315]