FEATURE:
Into the Light
_________________________
 FOR one day I am stepping aside from a music-based feature and…
Looking into something more 'serious'.  Over the weekend, I will be back to focusing on music:  An investigation of Stevie Wonder's classic album, Innervisions among the features.  Today, I am motivated to speak about something that affects millions of people around the world:  Mental illness.  It is not the jolliest topic to raise:  It is a relevant one that has been put into the shadows for too long.  I find myself getting angrier as the days tick on.  We are in 2016, yet I feel like the world is not as developed as it should be.  There is widespread racism, sexism and prejudice across the planet.  Whereas technology and science is advance at a huge rate:  Society itself seems to be stagnating and suffering festination.  In terms of scientific and medical breakthroughs, there is a lot of progression happening.  Cancer is not quite the undefeatable threat it once was.  With every passing year, advances are being made:  Certain cancers at being defeated; others are on the point of extinction.  It seems like most of us will live to see a day when only a few type of cancers remain.  While it may be impossible to defeat all forms of cancers- I can never see the most aggressive types being wiped out- the cures/developments being announced will save countless lives.  You have to wonder how long it will be until diabetes, heart disease and neurological diseases- dementia; Parkinson's etc. - will be defeated.  It is wonderful to see the passion and commitment dedicated to this crusade.
What I am most perturbed about is the lack of focus put towards mental illness.  Being an illness- bit of a clue in the second word, there- there is (comparatively) little money and attention paid towards vanquishing it.  In this day and age, there remains a huge amount of stigma and ignorance.  There is that core of people who believe (those who suffer) mental illness is just pouting:  They need to "get over" themselves and "cheer up".  Through anecdotal evidence and social media posts, I can tell just how widespread this ignorance is.  Mental illness is not something you can sleep off and ignore:  It is as horrific and frightening as any major disease in the world.  People assume mental illness is one of those things that do not need discussing and tackling.  If you are not in hospital- hooked to a machine or undergoing chemotherapy- then how serious is it?!  There are no scars and bruises on your body:  How bad can things be?!  There are two problems with that myopia.  First of all:  Mental illness leaves its scars and bruises.  Just because you don't see them doesn't mean they are not there.  From emotional scars to physical marks- self-harming and associated self-medication options- mental illness leaves its impressions.  If I had a pound for every time someone said "There are people worse off in the world (than you)" I would be a bloody rich man.  That statement drips with callous- whether intended or not- and untruths.  Who are these people 'worse off' than me?  You don't know how bad things are:  Howe can you make such a determination?!  You would not go to a limbless, mute and deaf human and say that, would you?!  Why the hell would anyone say that to someone struggling against mental illness?  Attitudes, ignorance and lack of understanding are pushing sufferers into the shadows.
There are some fantastic charities out there that stand up for those affected.  From SANE- who I am a key supporter of- to Mind:  Some wonderful bodies raising awareness and funds for those in need.  There are crisis lines and support for the mentally ill:  To my mind, it does not go far enough.  These charities are working daily and fighting hard:  They need more backing, money and support.  Barely a day goes past without something angered me.  Whether it is a needless suicide- because someone didn't get adequate support- or a lack of government funding:  Why is mental well-being de-prioritised to such insane lengths?  I find it mind-boggling- in a supposed 'modern age'- that there is a caveman-like attitude towards mental health.  More people experience mental health problems than will get cancer:  Yet cancer treatment/funding are huge by comparison.   Whether it is short-term depression or life-long anxiety:  Nearly all of us will know someone who experiences some degree of mental health problems.  The experience is never pleasant or insignificant:  It is serious and hugely upsetting (for the sufferer).  We all know how serious the situation is.  You cannot turn on the news- or read the headlines online- without seeing the turbulence people go through (who experience poor mental health).  Over the last few days- in the news- there have been shocking stories that put mental wellbeing into the spotlight.  From suicide- Keith Emerson among them- to hallucination-motivated murder- a man beheaded his wife during a bout of psychosis- it is all over the news.  You cannot ignore or refute the severity of a very widespread problem.  This is not a niche illness that can be cured with pills and treatment:  This is a universal pandemic that requires long-term funding and attention.  The severity of this real-life threat is being ignored and patronised.  The government seems oblivious to the reality of the situation.  Every time I go to social media I hear the same things:  "Why is mental health stigmatised?"  It is a good question nobody has had a good answer for.
The point of this feature was not to moan at the government and have a general rant.  I believe all it takes- for progression to be made- is for attitudes to change.  Mental illness has the benefit of being controllable and not-necessarily-terminal.  Whereas some cancers are terminal and inhospitable- immune to medication and fighting spirit- there are so many mental illness suffers falling through the net.  All that would have been needed- to prevent a suicide- was for someone to LISTEN.  No magic or Herculean tasks involved:  A human being to sit down and talk about the problems.  We do not need armies or councilors and professionals deployed:  Just your grass-roots/everyday human to think more widely about mental illness.  Sufferers are not leprous and contagious:  They are human beings that are going through something horrific.  It doesn't matter if you understand their plight- few people will do, to be honest- as you do not need to have expert knowledge.  Simply talking and LISTENING can make a world of difference.  That is what frustrates me most:  All that is needed is for human beings to be a lot more human.
It is wonderful to see campaigns like Sport Relief and Children in Need exist.  Seeing the likes of Eddie Izzard risk so much- running 27 marathons in 27 days is an immense feat- is inspiring and massively impressive.  By doing something so arduous and immense:  He is motivating people to donate money and make a big difference.  It is wonderful this country is so pro-active and charity-minded:  The U.S., by comparison, has fewer televised charity events per annum.  The U.K. is among the most charitable nations on Earth.  It is an honourific and accolade that we will never surrender.  Among the charity events and perennial pushes is some narrowness.  Children in Need deals specifically with children:  Fair enough, I guess.  Children are the majority of the population but there is a definite soft spot for them- really not a fan myself- and they need to be protected.  Sport Relief and Comic Relief broadly raise money for the same people:  Struggling families in Africa- and other 'third world' nations- who are underprivileged and ignored.  Again, there is still a huge focus on the children.  Nearly every report or teary-eyed documentary looks at the point-of-view of the child.  It is great there is conscientiousness but what about the majority of the population?  Why is there such a focus on children and not adults?  It has always angered me there is such subjectiveness.  It is true; Comic Relief looks at deprived adults too:  It is not just about the children.  It is just baffling there is not more focus put onto the majority of the world's population.  While it is great to raise money for those in developing nations:  What about those closer to home?
I am dubious whether the issue of poverty (in Africa) will ever be cured.  With the exploding population- children endlessly born into rampant poverty- it seems like holes are being plugged.  Will we ever realistic be able to control these problems?  World hunger and poverty will never be beaten- it is just a fact people will have to live with- but fighting the fire is an important- and noble- quest.  Every major charity campaign- those we see on T.V. - have that heartstring-tugging element to them.  From touching videos- a celebrity visiting an African nation- or a story of child abuse:  There is that aim to get into the heart and elicit sympathy.  Raising awareness about huge problems- H.I.V. in developing nations and cruelty to children- is much-needed and paramount.  It would be great to see such campaigns- Comic Relief etc.- keep going for decades to come (I'm sure they will).  What about mental illness?
There is plenty of room- in the T.V. schedules and wallets of the public- to accommodate a similar-minded mental health campaign.  Similar to Comic Relief, an event can be set-up that addresses mental health issues:  Puts sufferers into focus and tells their stories.  Not only raising awareness- tackling that ignorance and short-sightedness- it would generate funds for wonderful charities.  That way, big differences can be made.  More nurses/councilors can be employed:  Waiting times would be reduced and sufferers would be seen.  Suicides would be avoided- those who never got the help they desperately needed- and more people would feel less alone.  Given the weight of familiarity- millions of people afflicted by mental health issues- it (the campaign) could raise millions.  Just think of the difference that could be made!?  I am appalled by the stupidity that pervades the public mindset.  Whether it is Joan Bakewell thinking anorexia is "narcissism"- there is a mental health component that is overlooked- or our mental health services being under-funded:  Why do we have to witness this day-to-day?!  A well-orchestrated and in-depth fundraiser would bring the nations together:  It would help tackle stigmatism and bring mental health to the precipice.
I am not sure what the name would be- of the as-yet-untitled campaign- but Into the Light would be an apt one, no?  It would not be a U.K.-only event either- like Comic Relief and Children in Need- and could being nations like America and Australia into the fore.  We could have a televised one-night event that would be celebrity-backed and all-inclusive.  Events could be set-up- in the lead-up to the 'big night'- in the same manner as Sport Relief.  From music to film; through to the workplace and the streets:  So many possible fundraising ideas could be created.  Those affected with mental illness could take part- something that is rare for a fundraiser of this type- and social media could be utilised.  Like the Ice Bucket Challenge- remember that one?!- a one-off 'viral' campaign could be set-up:  A precursor or associated event that helps raise funds for mental health charities.  Then, and when the main event is televised, there could be films and documentaries shown:  Stories and point-of-view insights from those living with the burden of (poor) mental health.  I guess there are a couple of problems with my 'grand scheme'.
If we set-up a national/international event for mental health:  Where do we draw the line?  What about homelessness and other diseases- from diabetes to M.S.  The whole point of charity events is not to exclude others:  If mental health were given a platform:  Would that segregate other worthy causes?  I guess there is some validity to the theory.  Cancer is a huge problem- a disease that we all with all have some exposure to- yet does not have a Comic Relief-like platform- there is Stand Up to Cancer; it is a smaller, lesser-viewed T.V. event.
Another issue is logical progressiveness.  Having a huge, multi-national T.V. event (a yearly campaign) might be going from 0-60.  Give current attitudes and issues around mental health- cut funding and many being ignorant- how realistic is it for such enlightenment and 'justice' to occur?  It is a fair point (too) but there lies the point:  How is mental illness going to be addressed properly unless positive steps are taken?  At the moment, we seem to be rooted to the spot:  Charities fight in the trenches yet have no support for the Generals and Field Commanders.  Every day- on my social media feeds, for example- I hear first-hand tales of mental illness striking.  Friends with anxiety, B.P.D. (Borderline Personality Disorder) and depression pour their hearts out.  Whilst social media is a good way of opening-up it is a poor substitute for real life.  Feedback/comments- across Facebook- can provide some solace and comfort:  It lacks the interpersonal and face-to-face support needed.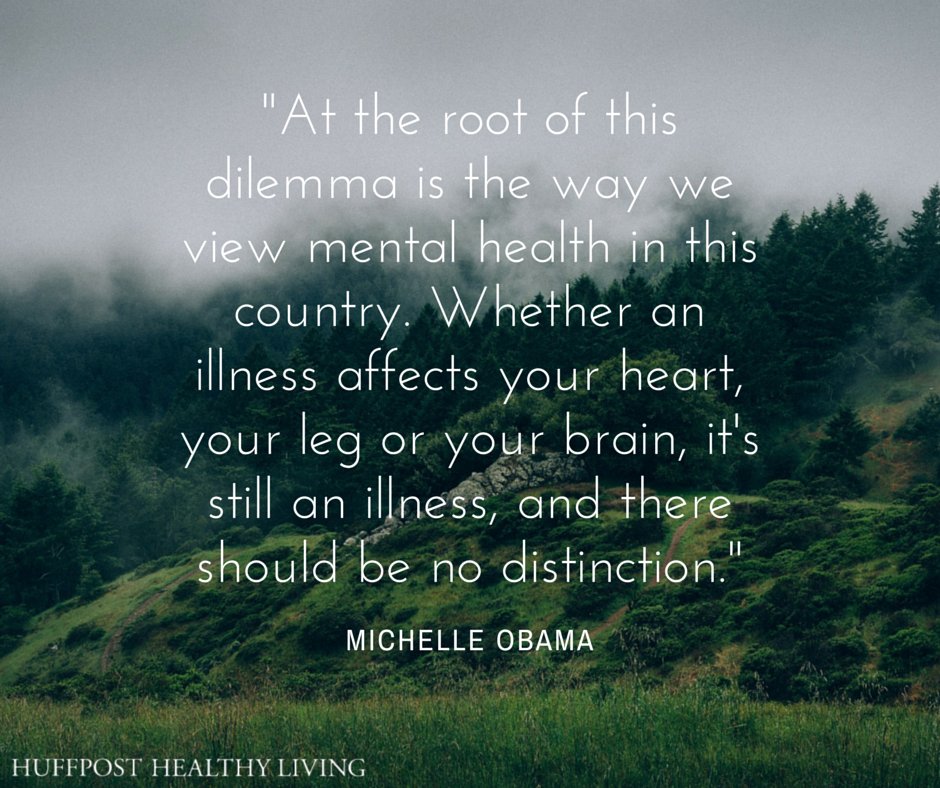 Mental illness is an umbrella disease that is not just confined to 'pure sufferers'.  Cancer patients and the homeless will experience it- because of their plight and situation- and it us a common factor across most illnesses.  It (mental illness) is a multi-level beast that affects all ages and has many different strands.  From eating disorders to personality disorders:  It is a lot more than simple 'depression'.  Fair enough, broaching mental illness can be an unpleasant experience and hard to deal with.   Many will not know what to do say:  How to relate to sufferers and know what they are going through.  I feel a positive step- to help reverse the current malaise- is to put mental illness right in the forefront.  Stories like this- http://www.manchestereveningnews.co.uk/news/greater-manchester-news/young-woman-plunged-death-after-11051819#ICID=FB-MEN-main- are not one-offs.  They are systematic of a society that is putting mental health WAY down the 'do-to lists'.  Advances are being made in the fight against cancer:  We are going backwards when it comes to mental health.  Small steps are a good way to start:  Cutting waiting times- patients have to endure- and loosening the budget purse strings.  Put more focus on mental illness- do not shun it to The Naughty Step- and make it more visible.  It is not a puerile, carnivorous beast intent on destroying humanity:  It is a kind and misunderstood thing that requires compassion, support and understanding.  ONLY when that happens- the government gets its head into 2016- will things start to happen.  I would love to see a T.V. bonanza established and started:  Into the Light (working title, you understand) that not only creates wider understanding:  It would see genuine change and evolution occur.
The charities and people tackling mental illness are to be applauded and backed- there are wonderful bodies working tirelessly every day.  In a time where we can send people to space and perform the most awe-inspiring technologic feats:  Why are so many human beings- with common, easy-to-understand problems- being reduced to the status of animalistic puffery?  Mental illness/health affects ALL strands of society.  From upcoming musicians- stressed and anxious about their careers- to the high-flying business minds:  Behind every closed door lingers a human in need of understanding.  Maybe REAL change will take many years- Rome wasn't built in a day, after all- but we need to START doing something revolutionary.  A T.V. campaign may be the start of things:  It can lead to a peacock-like effect of change.  Charities can get backing and more support; more people will be educated and informed; the government will wake up and smell reality- it doesn't stop there.  Millions around the world suffer the bite of black dogs and depressive bite:  The loneliness of anxiety and torture of poor mental health.  Mental health has almost been bastardised to an extent:  Swept under the rug in the hope Mum and Dad won't notice the mess.  It is simply not good enough.  Every day, dozens- hundreds actually- of people take their own lives; enraptured in hopelessness and confusion.  It does not have to be this way- sounding like a saccharine charity T.V. pitch, I know- but I am angry and fed-up.  I am an agathist whose world view is getting distorted and clouded:  I do not want to feel this way.  With mental illness becoming more oppressive- the number of sufferers is increasing- and support limited- charities and professionals are not being given adequate funding- we all need to pull together.  Kudos to the likes of Eddie Izzard and Jo Brand- completing tremendous physical feats to help tackle poverty and disease- but who is running for the mentally ill?  Let's all  bond together- in each other's arms and with an open mind- and get mental illness…
THE respect (and funding) it rightfully deserves.