TRACK REVIEW:
VanDeRocker
 
You'd Better Walk
9.6/10
You'd Better Walk is available at:
https://soundcloud.com/vanderocker/youd-better-walk-2
RELEASED: March 2016
GENRES: Alternative; Punk; Electro.
ORIGIN:
Los Angeles, U.S.A.
The album, Jupiter's Kiss, is available at:
https://soundcloud.com/vanderocker/sets/jupiters-kiss
TRACK LISTING:
Without the Light
Smoke and Mirrors
Kissing Booth
Shocked in Kathmandu
You'd Better Walk
Jupiter's Kiss
Fly
She Become Me
I'm Home Now
One Breath Away
Cupid's Sting
She's Alive
Without the Light (acoustic)
____________________________________
OVER the next few weeks, I am moving away from solo artists...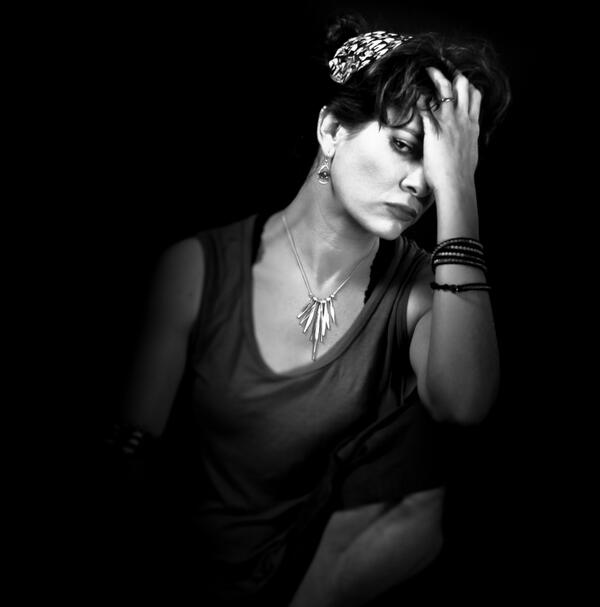 And towards bands, as I am recceing (submissions and review requests) nothing but them it seems.  I love the solo act, yet I seem to have painted myself into a corner:  professing my love for them has been misconstrued and taken to extremes.  I love bands and have as much time for them as any:  they seem to be hiding in the shadows and scared to come forward.  That said, it is good to hear solo artists that at least make reviewing interesting.  If I were presented with a shoulder-sagging artist who really didn't capture the mind- there are plenty out there- then it would be a chore, for sure.  Luckily, my featured artist has a lot going for them:  one of the most laudable and talked-about artists emerging from L.A.  Before I come to VanDeRocker, it is worth pointing out a few technicalities.  The voice and sound behind VanDeRocker is just one component:  there is a band behind her- augmenting her material- which gives it a full and variegated feeling.  I think one of the issues with solo acts- among a slew of them- can be the limitations of composition.  I am not going to go into my usual rants about the mainstream artists who do not offer anything fresh- I shall save that for tomorrow- but will approach it from another angle.  If you doggedly stick on one terrain- whether it is acoustic-led or Pop- then you only have so much potential and flexibility.  Consistency and personality are crucial; a person's personality is much richer if they have a variety of attributes and sides.  Too many young musicians are limiting themselves and not pushing the envelope.  Having just reviewed Chess's new album, 1869 (the Surrey-based Pop/Electro./Soul heroine) I was staggered by the imagination and cross-pollination throughout.  Able to keep focused and HER; there was a great range of ideas:  Pop and Soul mixed with '90s Rock and everything in-between.  As such, I have made it my goal to seek out artists who break away from the pack and have a lot more endeavor and bravery to their songs.  VanDeRocker is an artist who definitely fits into that wheelhouse:  able to amaze and stun the listener- with the range of ideas- but keep it grounded and identifiable.  Before I continue on, let me introduce VanDeRocker to you:
"The sound offers an eclectic blend of alt rock, ska, acoustic, experimental, electronica. As a first effort three years in the making, we really wanted to go on an adventure sound wise, so be prepared. It's very high energy for the most part but definitely dives into deeper, more ambient waters at times".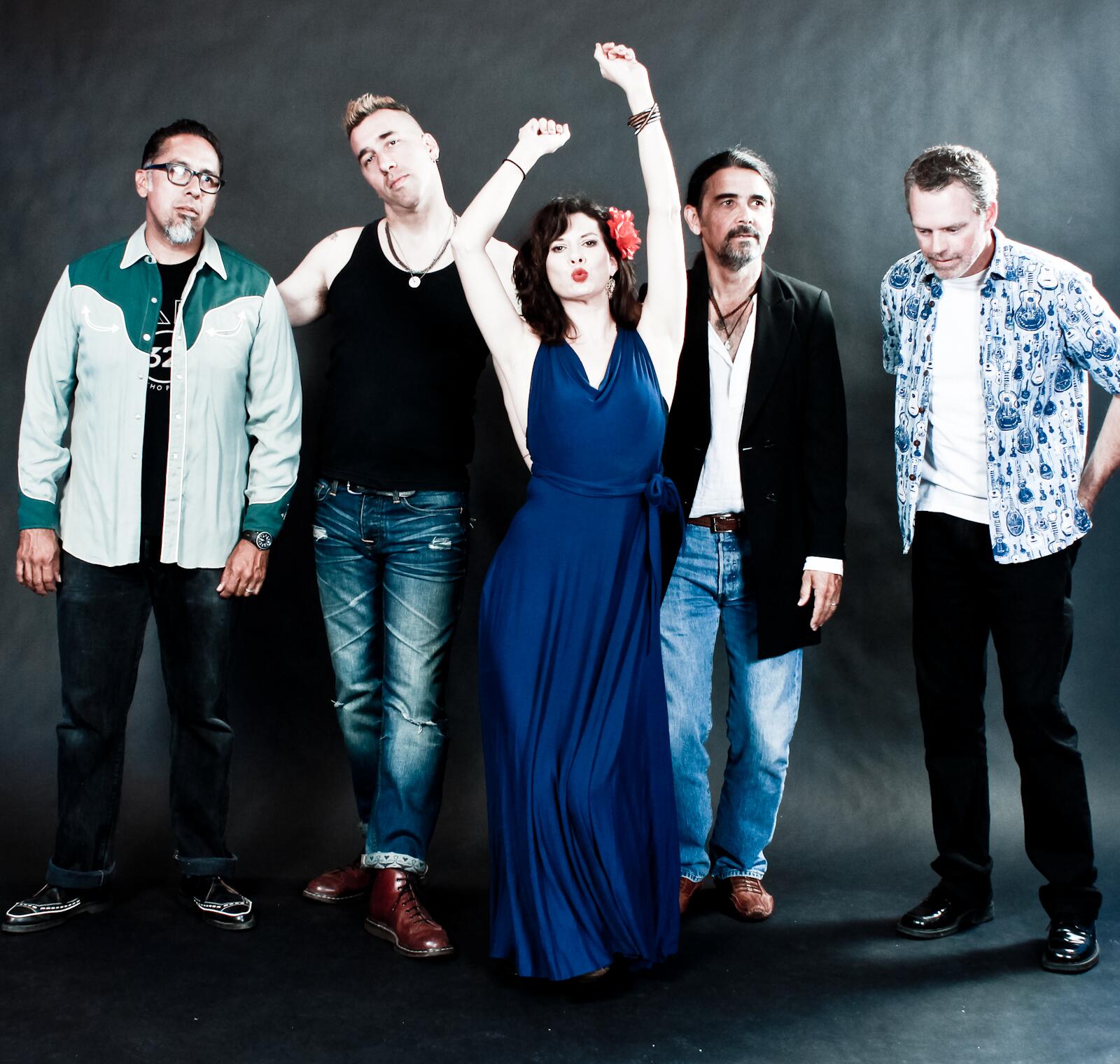 Adrienne VanDeRocker is the woman behind the band.  It is very much her voice and vision laid bare for the audience to see (which is why I see her as a solo act).  That said- and fitting in with my point, above- she brings a host (of impressive) musicians into the fold.  Jupiter's Kiss is her latest album and has seen a galaxy of megastars come to the fray.  From Tim Pierce's guitar (Alice Cooper; Patti Smith) to Matt Chamberlain (Soundgarden; Pearl Jam) that is quite a line-up!  You can tell- judging by those support musicians- you are going to get something harder, grittier and rocking!  The truth is:  VanDeRocker is not just a straight-ahead Rock assault.  There are Psychedelic edges and soulful suggestions within the sound.  Whether you see VanDeRocker as a solo act- backed by incredible musicians- or a fully-fledged group:  you cannot deny the impression and potential they have.  Looking at the guys of VanDeRocker it gets me thinking about the new artists emerging from L.A.:  a city that never seems to stop producing some of the world's finest music.  There are some tremendous musicians (from Los Angeles) that could well define this year.  Miya Folick is an artist who mixes Folk and Psychedelia with Pop and Alterative suggestions:  the resulting music defines the majesty of the Strange Darling E.P.  Blacktop Queen have been heralded around Los Angeles.  Their concoction of Punk and muscular Grunge has seen them gain a host of fans- one of the most hotly-tipped bands around right now.
The Riothorse Royale duo of Emily Green and Maddi Diaz can fuse supreme vocal harmonies with a Rock undertow.  L.A. Witch takes the Grunge of the '90s and put it into a '60s mindset:  you have to listen to them to hear what I mean!  Cherry Glazerr are worth your time and energy, too.  That is just the tip of a Los Angeles iceberg that is in no danger of melting away.  I have celebrated the rise and success of London and New York:  two cities that are at their peak with regards new music and the quality emerging.  Truth is, can anyone rival L.A. for sheer consistency and diversification?  The acts I have listed are just a tiny sub-sector of a burgeoning scene:  VanDeRocker must surely rank among the finest from the city?  Few artists- and before I come to look at VanDeRocker's sounds and latest single- have huge optimism and plans for the future.  When you see the new bands and acts coming through, there is a sense of restraint and modesty.  It is important to focus on one song/E.P.- and not get too carried away- but I see such little joy and personality from a mass of musicians.  It is a hard industry to crack; the daily reality is not as glamorous and wonderful as you may imagine.  VanDeRocker's lead is filled with ideas and hopes for the coming years.  In addition to having tonnes of material as-yet unrecorded- enough to cover a cavalcade of albums- there is a sense of indefatigable upbeat to Adrienne VanDeRocker.  This alacrity and peacefulness have paid dividends.  Not only do we have an artist who is brimming with ideas:  she is a central figure that can captivate hearts and minds.  It is perhaps no surprise she has managed to recruit legendary musicians into the fold.  When united, the music projected bounces around the brain and refuses to budge.  That is what you want from a modern act:  songs that keep coming back to you (days later) and promises of new music very soon.  I am not sure when the next VanDeRocker album will be out- Jupiter's Kiss is brand-new, after all- but it looks like we will not be waiting too long.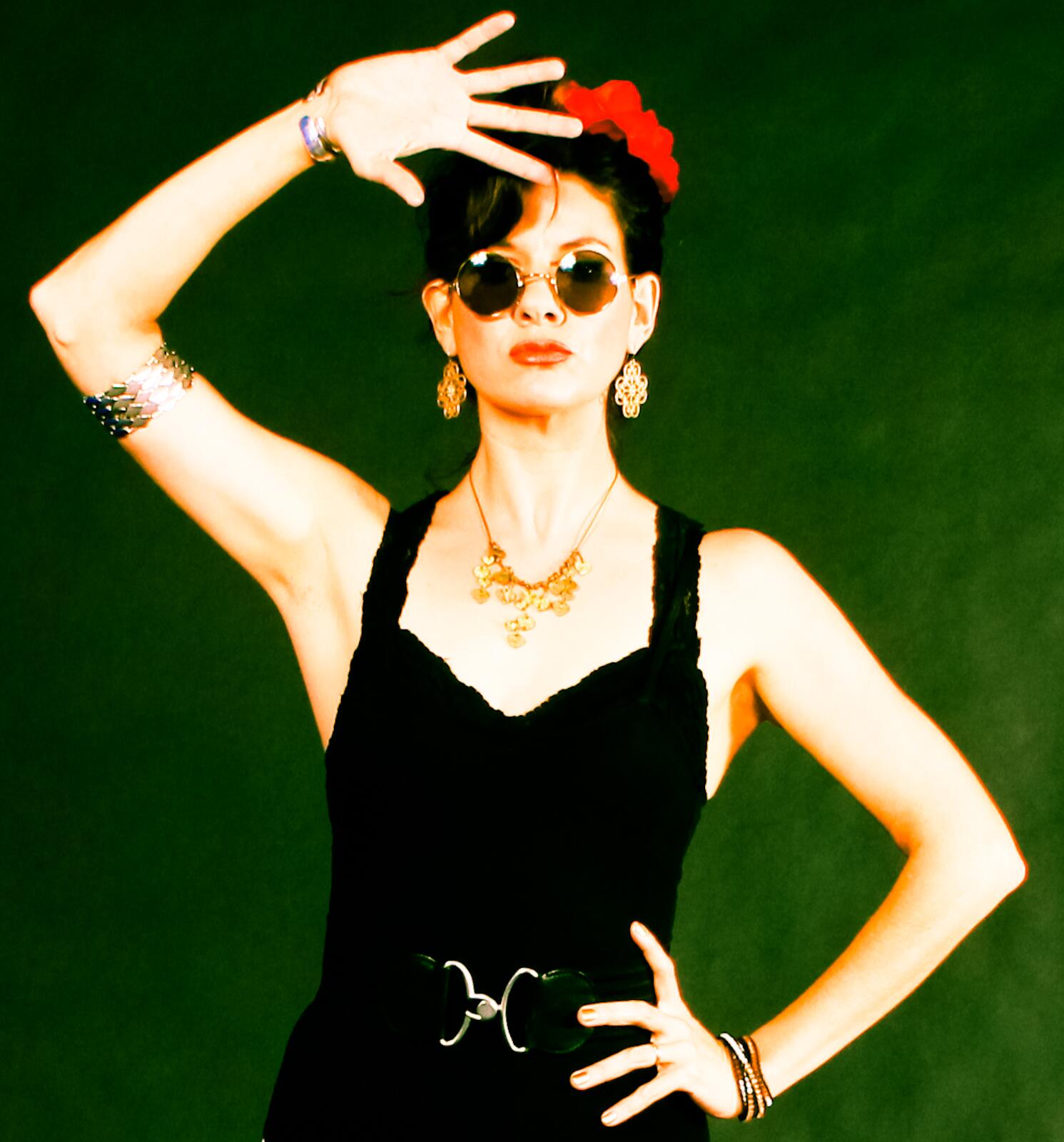 At this stage, I look at a band/solo artist's past and compare it with their current offering.  Although VanDeRocker have just released their debut release:  VanDeRocker have released songs in the past.  Tracks like Supernatural Lover, Morse Code and Heat are on SoundCloud and show the guys produce some pre-album gems.  In each example, Adrienne's voice rules and slinks through the tracks.  Climbing octaves and imbued with an intoxicating femininity and gracefulness:  you get some whiskey-soaked growl and child-like purity mingling alongside one another.  Having been compared with '70s artists- and groups like The Go-Go's and The Clash- there is a definite nod to the past.  Although the production values are crisp and modern- allowing for something under-produced and live-sounding- the genres/themes explored push the mind back to the '60s and '70s.  With David Bowie and Joe Strummer counting as influences (for Adrienne) you get a mix of British Punk and Rock that gives the music a familiar feel.  VanDeRocker takes these influences and wrap them inside inimitable and unique tracks that can unite and please listeners of all ages.  I love the trio of songs (above) as you get a fusion of Electro.-Pop and Alternative; bits of Bowie and The Go-Go's.  The greatest change that has occurred- between the earlier, non-album cuts and now- is the confidence and steps forward the band has taken.  The album sounds more varied and electrifying (than anything else).  The performances are stronger, more confident and urgent.  Perhaps studio time and gigs have galvanised and solidified the connection:  you get an intense togetherness and understanding throughout Jupiter's Kiss.  Throughout the album there is that distinct VanDeRocker sound:  it is expanded and stretched so that in touches various bases and sounds.  That Bowie-esque flavor is there but we get Punk jams and Pop swagger to boot.  Adrienne's voice has always taken centre stage; yet on the L.P., there is an emphasis on the percussion, guitars and bass.  The band members come into their own and beautifully augment Adrienne's vocals.  This evolution and consistency bode well for their future recordings.  I have seen few musicians as gilded and together (as VanDeRocker).  There are no weak links and uncertainties to be found:  just gold, stunning performances that get stronger with each new listen.  By producing an album- as opposed a series of singles- if allows the group to flex their wings and show the various sides to their sound.  Not just confined to '70s Pop and one style:  you get a whole gamut of decades, genres and themes explored- included in a stunning and sensational debut album.
Although Jupiter's Kiss is available across SoundCloud:  You'd Better Walk has been released as a single.  A perfect example of the band at their peak- You'd Better Walk is the fifth song from the L.P. - it begins with a definite sense of meaning.  Whooshing electronics- cosmic and intergalactic in their plight- sit with bouncing bass and graveled guitar.  The percussion drives the song forward and the introduction gets the listener invested and interested.  It is not long before our heroine is at the microphone and laying down her thoughts.  One of the (only) slights I have about the song is the vocal mixing:  put too far down which means the lyrics can be hard to decipher and appreciate.  The composition is crisp and sharp but I feel, in an attempt to make the song earthy and distant, clarity and comprehensibility have been sacrificed a little.  That said, the central figure of the song seems to be someone very vivid and recognisable.  Boys are standing in line- trying their luck to win the heart- but there's that feeling of futility.  Whether a femme fatale or someone who knows her mind:  I pictured leather-clad 'rebels' approaching a red dress-bedecked, violet lipstick-wearing girl with smoke rings blowing.  Maybe a cliché, old-skool appropriation of a heroine- someone who appears in black-and-white films of the '40s- there is a definite bygone sensibility to the song.  I get impressions of '70s Rock and Alternative- shades of Patti Smith and The Clash- with something uniquely VanDeRocker.  The chorus swaggers in with such a mesmeric and catchy sound.  The delivery of "You'd better walk" is deliciously kiss-off and defiant:  sung with such cool and sass you get caught inside the notes and submit to its charms.  While our heroine lets her voice charm and intrigue:  the entire band come into their own and create colour and emotion.  The bass trips and teases like a burglar in the night- maybe representing the tip-toeing need to flee the heroine.  The percussion and guitar provide grittiness and thudding heartbeats.  With each verse comes a new element and vision.  We see a young man- who would never make a fool of anyone- being told never to run; just walk instead.  There is that need and necessity to embrace caution and never get ahead of yourself.  Whether relating to confidence and ambition:  just walk and do not let your feet get carried away.  Perhaps that is my view- and one not envisioned by the band- but you cannot help but speculate and wonder.  At every phase; the band presents something fresh and mobile.  Most bands are too static and unnatural with their compositions:  the sound/make-up of the chorus and verses never changes; just repeated a few times.  VanDeRocker ensure You'd Better Walk keeps nimble and unpredictable.  That chorus is the defining statement of You'd Better Walk:  the thing that keeps bringing you back and gets inside the brain.  In hearing it- the melody and feeling- it has that familiarity and evocativeness that takes you back in time.  A cool groove that blends Psychedelia and '70s Pop with something dreamy and delirious- a mantra that cannot be denied and ignored.  At the heart of the song- from what I can extrapolate, at least- is that caution to take care and not run too fast.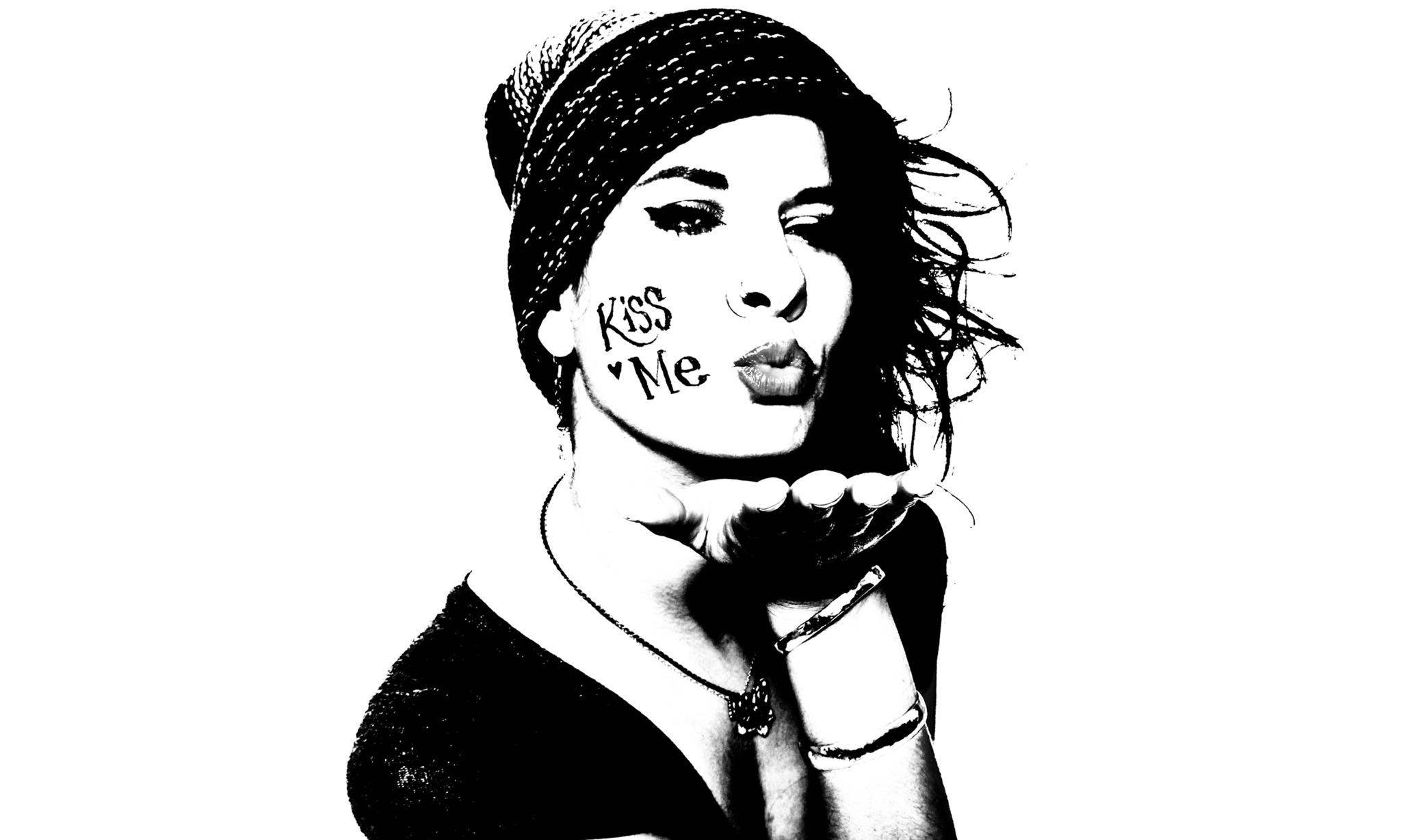 Whether in life or love- swooning over a girl or making your way in the world- you need to show restraint.  Before we come to a new verse- the cat-and-mouse game between the hero and heroine- the band step into the spotlight.  Acting like an intermission:  the guys show what exceptional talent and feel they have for the material.  That percussion keeps firm and pushing the song onward.  The bass and guitars groove, drip and dance; they change direction and make you dance and move.  When the group comes together you can just hear that bond and understanding.  Having performed with some of music's finest:  the fact they gel without a problem is perhaps not a huge revelation.  VanDeRocker is an outfit that allows them to combine their years and skills into an exhilarating and psychotropic melting pot.  Our heroine comes to the microphone and unveils a new side to the story.  The song's vixen keeps her heart locked behind a rather devilish grin.  My mind keeps returning to ideas of classic films and the man being caught in a trap.  With each revelation:  the song's title has new relevance and depth.  For a start, you need to tread carefully and not be sucked in.  In a similar vein, there is that advice to go:  get away from someone who has a toxicity and danger to them.  I am not sure what influenced the song- a general type of person or someone relevant to the band- but you cannot help but picture and guess.  By the time I could delve deep; that chorus comes swinging back in.  Towards the end, the vocal takes focus and gets heavier and bigger.  Repeating a particular delivery- to give the finale a hypnotic and indelible nature- we get new pieces of the puzzle.  If you "Stay on track" you'll be bringing the deal "to a close".  Whether you look at espionage themes or heart-winning ideals:  the band leaves you guessing to the end.  Within the tangle and crossover of the vocals- they are multi-tracked and weaved inside one another- the band comes together to ensure You'd Better Walk ends with a huge bang.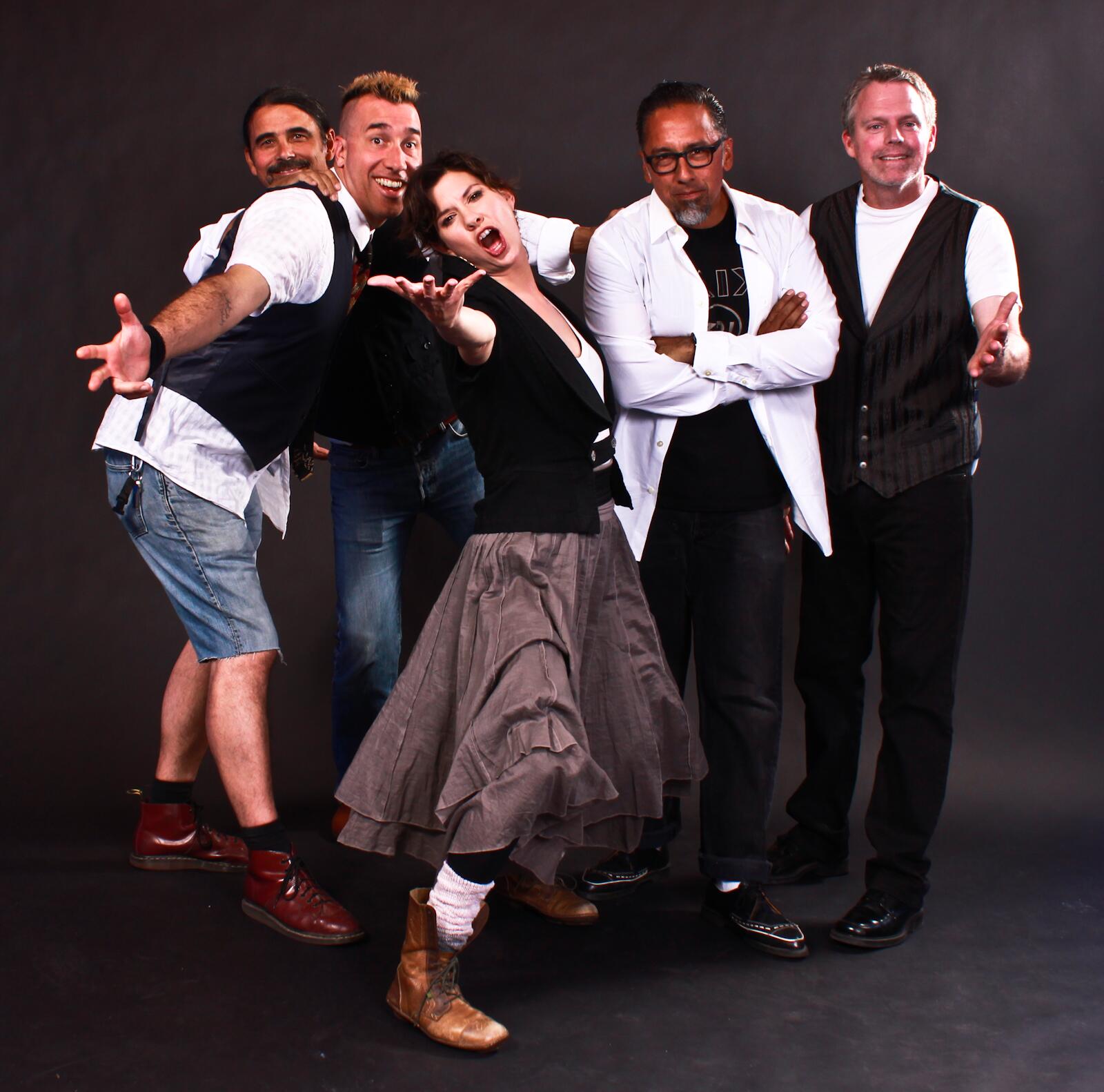 Aside from my niggling about VanDeRocker:  if a female-fronted band or a solo endeavor:  you cannot quibble with the quality and potential that is coming through.  I hear VanDeRocker is already in preproduction:  planning the steps for the sophomore album.  In a modern scene where new musicians take ages between albums- finances can limit their horizons- this L.A. force is keen to make headway and impression.  Against the tyranny and depressive nature of talent shows- losers and rejects get to show how talentless they are- it is good to discover a REAL musician for once.  Adrienne VanDeRocker was born from a Dutch-American family of classical musicians.  Having developed a keen love of music from a tender age- favouring strings over studies- the heroine began performing in bars and venues as a 12-year-old- start them young, eh?!  Rebelling against tradition and expectations- studying and going to university- here is someone who knew where they belonged that early.  This drive and passion saw VanDeRocker perform around L.A.'s Sunset Strip and the bars of the city.  Assembling her five-piece crew:  the guys sojourned to the studio and have come up with a tremendous album.  Jupiter's Kiss is a 13-track record that shows a tremendous bond, energy and solidity.  Having performed for so many years- and honed her craft prior to this debut album- Adrienne VanDeRocker has only just started her career.  The second album is already heading to the studio and I can well imagine new albums being dropped throughout the year.  It brings me back to the original point of L.A. musicians and productivity in music at the moment.  I have mentioned some Los Angeles artists that are definitely worth keeping your eyes peeled for.  VanDeRocker- I have decided I will call them a 'band' and not a 'solo artist'- have few peers when it comes to consistency, bond and quality.  You just know these guys were born to record together.  That telekinesis, affection and tightness come through in every note of Jupiter's Kiss.  It is an album that is made for sunny days and losing yourself to-  winding down the windows and letting the music spread through the streets.  Sego and Elohim are a duo of L.A. acts that are receiving buzz and speculation around the music world:  it seems neither can hold a candle to the majesty of VanDeRocker.  Before signing off, it is important to look at the future for VanDeRocker.  I know Jupiter's Kiss has been in production/worked on for a while now.  Since the quintet came together; they have spent time in the studio ensuring their debut is as stunning as can be.  What the guys have done is create something that sends a message to the music world.  In L.A.; the band are standing ahead of the competition but can do with some support across the ocean.  I hope the guys get to the U.K. as there is a definite market awaiting them.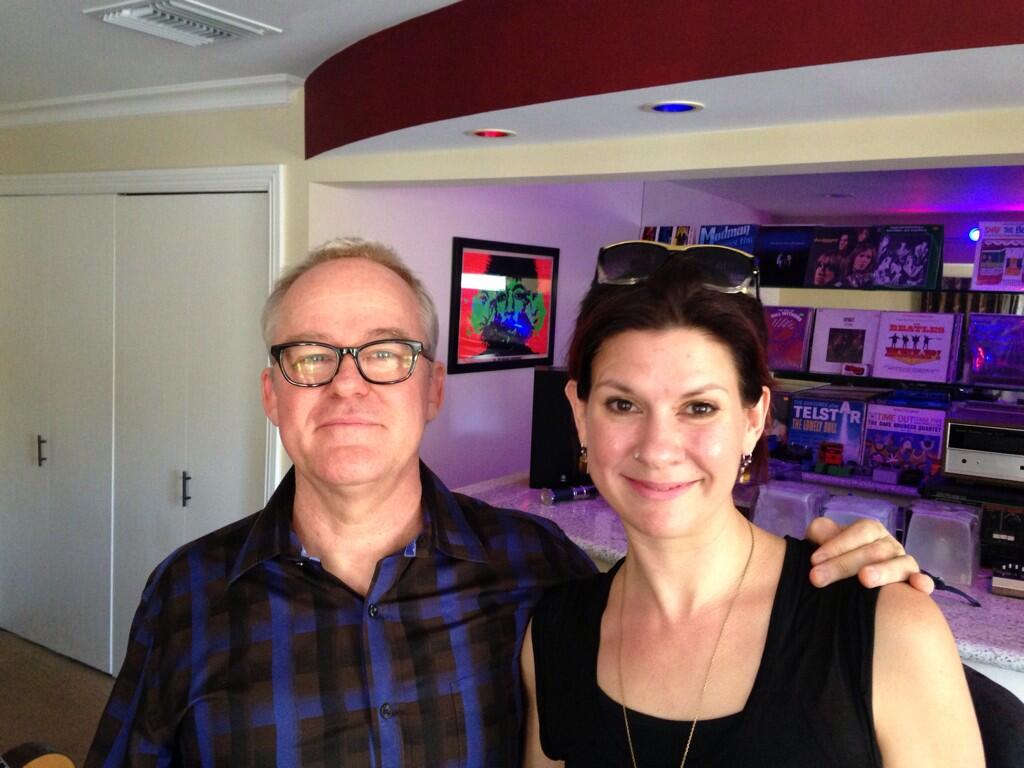 I say this about a lot of bands.  As The Vim Dicta have shown- a similarly impressive L.A. band- you cannot predict how crazy things can be.  Those guys expected a modest demand here- worrying their music might see them travel to a few towns- but there are no signs of returning home anytime soon.  Aside from money/accommodation worries- looking for floors on which to crash; cash they can secure- the songs are affecting people here.  With the pedigree in their line-up:  who is to say VanDeRocker cannot create a similar hurricane?  That is something to think about- and let's hope they do- because I have high expectations for the group.  Adrienne VanDeRocker is one of the most attractive and fascinating figures in music.  It seems like her life can be made into a film.  Reminding me of the heroines of the '60s and '70s:  there is a combination of Patti Smith and Janis Joplin to her.  You have that raw, Punk edge:  a Rock goddess that is tough and able to swing with the boys.  On the other hand, there is that mystical calm and spirituality to her- without Joplin's muse of heroin- that makes her both modern-day and classical.  The mix of bohemian and spiritualist; peace-maker and biblical frontwoman:  these contrasts and contradictions have definitely caught my imagination.  The five-piece are looking into their second album and not content to let the dust settle.  There are so few genuinely fascinating solo artists/bands in the U.K. at the moment.  I get to review some great acts, but when it comes to the mainstream, there is a harder task at hand.  I feel we here (in the U.K.) should be more open-minded and bold when it comes to musical tastes.  The media is too dependent on homegrown artists and proffering them.  Sure, patriotism is important to have:  being so narrow is neglecting people of some wonderful acts.  Let us embrace the best of the U.S. (and other nations) and give music lovers what they crave.  I recommend you dedicate some time to VanDeRocker- and spread the good word- and investigate Jupiter's Kiss.  It is an album bursting with wild energy and stunning songs.  You will need several listens to take everything ibn:  when you do, the magic and emotion will hit you and do its work.  As spring is upon us, we need musicians that can get the energy levels up and get the fists pumping.  Luckily, VanDeRocker are a step ahead and already on it!  You'd Better Walk is a fine statement from a group that will be around for years to come.  It is scary to think they are already planning their second album!  Before that arrives, put on You'd Better Walk and let it…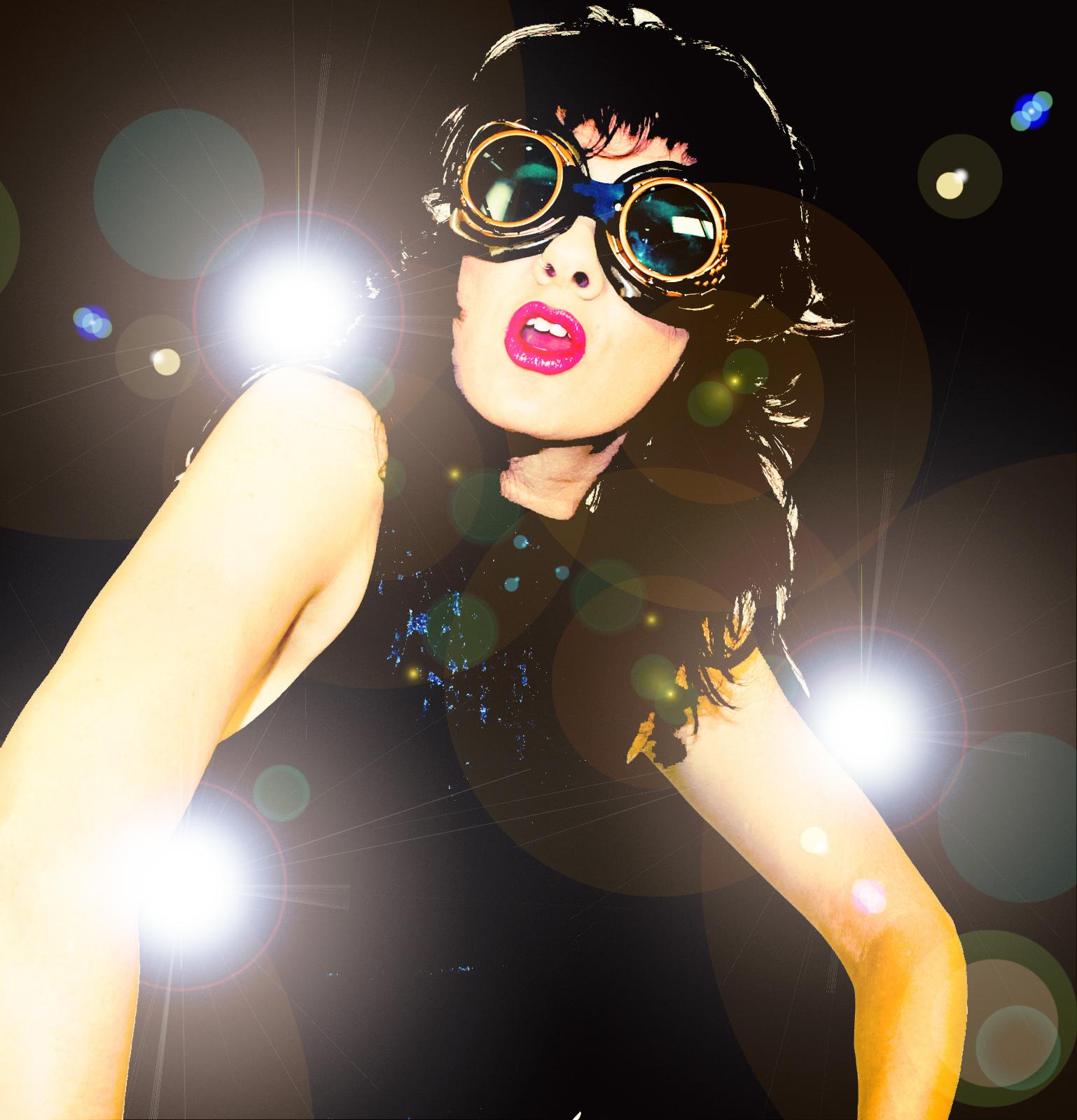 BLOW the senses.
[soundcloud url="https://api.soundcloud.com/tracks/249423009" params="auto_play=false&hide_related=false&show_comments=true&show_user=true&show_reposts=false&visual=true" width="100%" height="450" iframe="true" /]
__________________________________
Follow VanDeRocker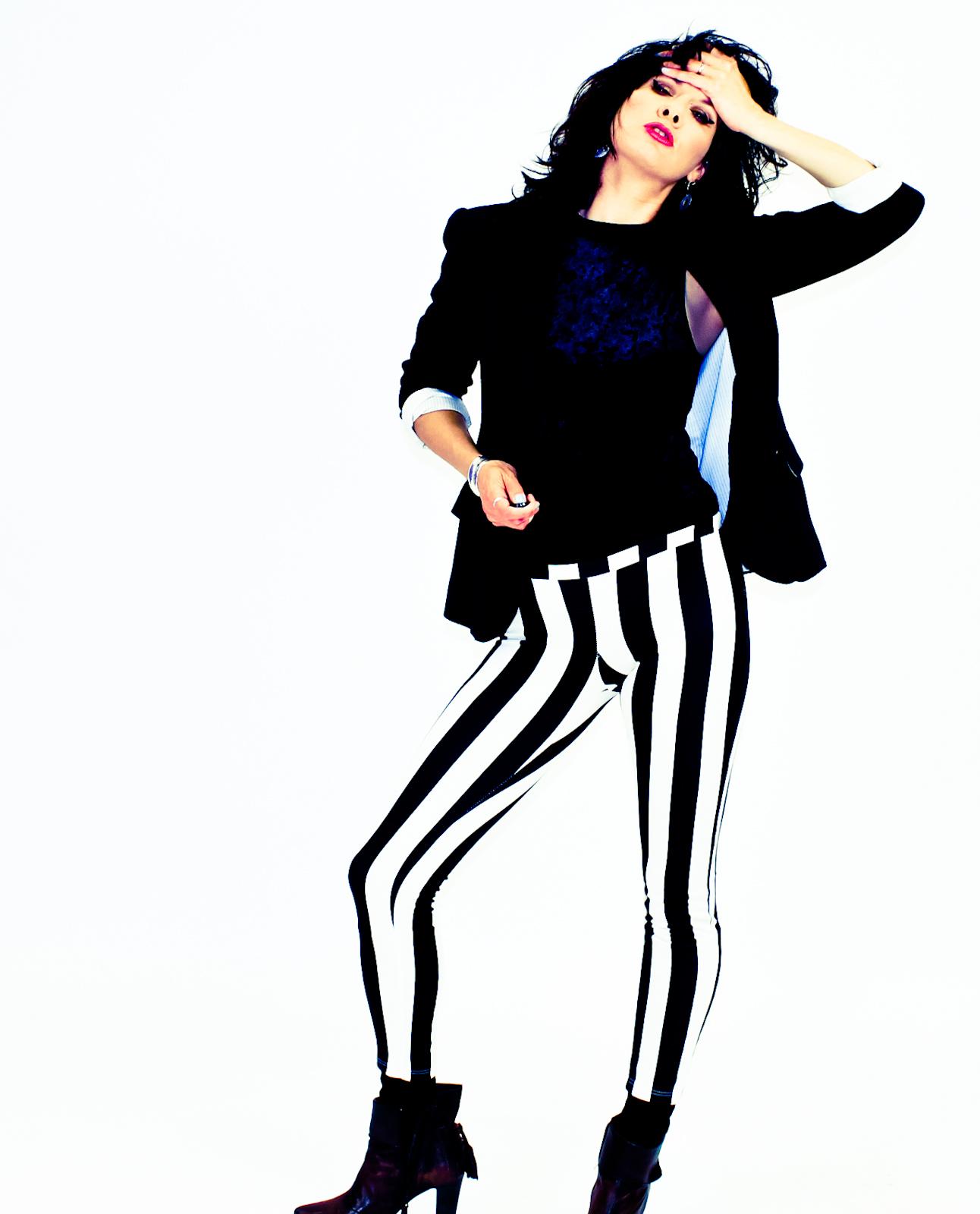 Official:
Facebook:
https://www.facebook.com/vanderockermusic
Twitter:
https://twitter.com/VanDeRocker
__________________________________
Music
https://soundcloud.com/vanderocker