TRACK REVIEW:
Alexandra Amor
Not Easy to Love
9.6/10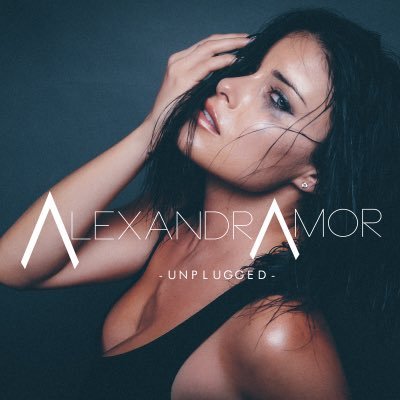 Not Easy to Love is available at:
https://soundcloud.com/alexandraamor/not-easy-to-love
RELEASED: April 2016
GENRES: Pop; Soul
ORIGIN:
New York/Florida, U.S.A.
____________________________________
RARELY do musicians hit you right around the face…
without warning (unless you're Azealia Banks: that's another story entirely!). In the current scene: there is a lot of build-up and hype; slow-forming momentum and a gradual easing in. Sure, a few bands/acts make an instant impression: it is a rarity, by-and-large. I am always hunting for musicians that have that appeal and allure: those that dig deep into the soul and elicit something rather special and primal. My featured artist achieves that- with ease and aplomb. Before reaching her, I wanted to look at musicians around the U.S. - especially Florida and New York- in addition to 'legends' of music that are starting to fade- looking at the what makes an artist truly special. The last few weeks- as seems to be the way- I have been focusing a lot of attention towards London- checking out the musicians of the capital. It is great to be back in the U.S.: a nation that is providing some of the most exciting music in all the world. Ordinarily- when I look at American music- I am based in California: rarely do I get the chance to go elsewhere. In terms of Florida-based music- Alexandra Amor hails from here- it is not an area of the U.S. many of us would think of (with regards great music). Gram Parsons hailed from Winter Haven: Ariana Grande is from Boca Raton. I guess it is like the U.K.: the big opportunities are to be found in the cities. Florida is a part of America that always fascinates me, musically- and the only part of the U.S. I have visited- and feel that there are a lot of great musicians playing here. Based in London: it is tricky keeping an eye on all the terrific musicians of The Sunshine State. Outlaws and Lynyrd Skynyrd; Tom Petty and the Heartbreakers: some decent artists call Florida home. Black Kids and We the Kings are a couple of bands putting the state on the map: I would like to see the U.S. media focus more on this area. Perhaps it is hard highlighting states- away from New York and California- as there is so much music being made across America. Whilst Florida houses a lot of talented artists: New York seems like the natural place for the ambitious and passionate. Alexandra Amor is one of the most urgent and stunning artists playing around the city.
Having amassed a host of followers across social media- one of the most-popular musicians I have seen- her career is certainly building steam. Before I continue my point, like me introduce Alexandra Amor to you:
"Born and raised in St. Petersburg, Florida singer/songwriter Alexandra Amor was first blessed with the opportunity to showcase her musical talents in the mid 2000's.  Making the brave decision to trade in her golf clubs and dreams of LPGA to embark on a career in music at the youthful age of 16 years old, Alexandra Amor signed her first recording contract with indie label Rich Music LTD.  Having gained fame as a teenager touring the country promoting her previous pop hit "Radio", Amor soon realized she was not passionate about the music she was making and asked to be released from her contract.
Free from her contract Alexandra took a chance moving across the country to Los Angeles with her longtime friend and manager, where she has had the opportunity to work with hitmakers, such Micah Powell (Omarion, Sevyn Streeter, Etc), The Stereotypes (The Far East Movement, Justin Bieber, Drake, etc), and famed Dj's Red Cup Nation to name a few for her upcoming EP "Amor Unplugged."  For the last few years, 21 year old Alexandra Amor has been honing in on her new sound and building her fan base, by sharing covers as well as original music with her fans through her youtube channel where she has collectively generated over 3,000,000 views and 23,000 subscribers. Combining the vocal capability of a Christina Aguilera and Amy Winehouse, along with the raw edginess of Alanis Morissette, Amor is definitely recreating the look and sound of Pop/Soul.
Alexandra Amor opened up for Earth Wind & Fire at the legendary venue House of Blues on Sunset after being chosen out of  3,000 indie artists through a Reverb Nation contest. Shortly after she was asked to perform at the prestigious World Trade Center in New York for the Riviera Catering WTC860 grand opening, in front of a renowned crowd including Marc Jacobs, Christian Siriano and the co-founder of Avenue Capital Group/ co-owner of the NBA's Milwaukee Bucks, Billionaire Marc Lasry. Alexandra Amor appeared on BET's new hit series "About the Business" along side featured 6x grammy nominated artist Neyo and the man in charge of the Ncredible Entertainment Empire, Nick Cannon. Making her cameos Amor appeared on over half the season with this largely talented cast. They caught Amor in the studio recording her most personal EP in her career thus far as well as her mind blowing intimate performance at the world famous VIPER ROOM in Los Angeles, CA".
Travelling from St. Petersburg to L.A.- where she has spent a lot of time performing; still does to this day- it appears New York is her natural home. To be fair: our heroine has very little time to stand still and unpack her suitcase. With her music gathering applause and love: she is in-demand across the U.S.; one of the most in-demand musicians you can imagine. Since childhood, there was no doubt music was readymade for Alexandra Amor. Every song and performance brim with energy, love and passion. It is hard coming across musicians that are distinguished and have that potential to shine and last. I see so many that are brief and vague. Amor is one of those people you just know will never give up on her dreams: keep producing music for years to come. Her heroines- Alicia Keys and Amy Winehouse- go into her electric, lustful voice. Comparisons have been made with Alicia Keys and you can see why. There is that blend of intimacy and tenderness: the ability to reach to the sky and evoke something scintillating and raw. Maybe it is the rush and bustle of L.A. and New York; the cosmopolitanism and variation the cities provide- it all goes into making Alexandra Amor what she is. Not only (has Amor) worked hard on making herself stand out from the crowd- there are no other musicians like her- but her social media pages are filled with personal insight and revelation. Here is a woman that does not want to shut the listener off: she invites you into her world and embraces everyone.
That is a rarity, no doubt. How many musicians evoke that persona touch? A combination of staggering talent and down-to-Earth likeability has seen the Florida-born singer talked about in enfevered tones. There is something inaccessible about Amor, too. Not only one of the most striking, beautiful women in music: there is mystery, layers and hurt in her music. Like many out there: heartache and longing enforce a lot of the songs. Transitioning between relationships- and embracing the comforts of Bourbon- songs like Not Easy to Love make their voice heard. Mama is a track coming soon- the video has just been shot- and will be revealed to the world in a week. Unplugged is the sound of Alexandra Amor discovering herself and making her way in the world. Every song from the young American is filled with so much personality and layers. You never get songs that sound routine and ordinary: everything explodes with heart and soul. Not Easy to Love has been picking up effusive praise and a lot of praise- no wonder when you investigate it carefully. I find a lot of music's legends have been fading, lately. In addition to some of our best-loved artists passing on- Prince and Bowie- bands like The Stone Roses and The Libertines have had shaky 'comebacks'- Radiohead's latest album is receiving mixed reviews. Even Alicia Keys- whose new single, In Common is out- is not up to her epic standards. Being a fan of Keys: I am disappointed to find she is following in the footsteps of Lady Gaga and Rhianna: producing music that sounds processed, seedy and anodyne. Lacking personality, depth and anything distinguished: one would hope Alicia Keys reverts to her previous self. The new musicians of the world are showing the most promise and potential. I am excited to see how far Alexandra Amor can go and just what the year holds.
Never Apologize is a song released a few months ago. Overflowing with gorgeous vocals and intensity: it seems to document a hard break-up and a fraught relationship. Never apologising for "the moments we had": you sense the sweethearts have parted ways and it has not been a mutual decision. Our heroine is struggling to make a clean break; perhaps part of her heart belongs to her man. While the song has a mainstream Pop core: there is Soul and Country mingling to create an exceptional track. There is polish to the production- but not too much- that augments Amor's stirring voice and confessional lyrics. It is a song that not only will grip fans of Pop and Soul: it is strong enough to unite various clans of music-lovers. Rearview has similar dynamics and themes at its heart (like Never Apologize). The composition and vocal are tender: it recalls the debut album-era sounds of Alicia Keys. Strands of Amy Winehouse make their way through. That raw and ragged Blues voice; the nimbleness and beauty of Keys: both combine in a song that sends shivers across the spine. Whether looking at the same relationship- and the fall-out from it- there seems to be a consistency at work. The heroine is looking back but she cannot forget the memories. Recalling standing on the front porch ("Smoking your last cigarette") there is something tear-jerking and harrowing about a young woman that has invested herself into a bond- one that is broken and cracked. Amor has shown how diverse and consistent she is. Rearview owes more to the greats of Blues and Soul: Never Apologize a more contemporary, chart-honed song- Not Easy to Love sits in another avenue. A musician that has so many sides and contours: it makes her music surprising, original and nuanced. You never get the same song twice- not in terms of composition and vocal, at least- and are always provided something fresh and engaging. Not Easy to Love- in my opinion- is the finest song Amor has produced. From the vocal through to the production: it is a song that shows her at a peak. I know Mama is not far away: I will be fascinated to see how that measures; whether it goes in a new direction. The title begs images of family and the comforts of a mother: maybe something more introverted and family-based? It is hard to tell- social media photos show a snake has shown up on the set of the music video- so something sultry, dangerous and edgy might make its way to us. With Alexandra Amor you can never guess. One thing I can say is Unplugged contains so many gems and beautiful moments. Whether an album is coming this/next year- or there will be another E.P. - I cannot wait to find out.
I discovered Not Easy to Love through The Dutch Guy. Tipping it as one of his Sunday Smooth Groove choices: you can see why it has been singled-out. The Dutchman follows and supports the hottest and best artists around. Not someone that exaggerates and produces hyperbole: I was compelled to dig deep and give myself to the song. The opening notes ensure your attention does not wander and stray. A thudded and precise drumbeat mixes with stirring and rousing piano. Not mentioning Alicia Keys too much- comparisons have been levied- but you can hear embers of her Songs in A Minor work. There is a maturity- recollection of the Soul greats- and something direct and to-the-point. Horns blast and swagger: the beat tightens and the introduction explodes with colour, light and vivacity. The song looks at another side (to a rather uneasy) love. Written over Christmas last year: it saw the heroine transition into a relationship (with a bottle of bourbon, as she attests). Clearly there has been a fall-out and some fragmentation. Perhaps based on a former love: Amor confesses she is not easy to love. The boy- if current love or past obsession- may have had ideas and desires. Perhaps a perfect wife- Amor would have been- our girl is in-control and is not someone you can dictate to. I am not sure what has caused the ruction and imbalance- maybe they have different goals in life- but there is tenseness and stressfulness. You would not know from the lush and delicious vocals of Alexandra Amor. I have compared her with other singers- so you can draw a line to her heroines- but she comes into her own here. There's grittiness and edge; the swooning soul and gorgeous, pin-sharp highs. The heroine is filled with emotion and pain. Few singers are that self-reflective and honest: admitting they are not perfect and have their flaws. In other numbers, Amor has looked at the man as the point of blame: someone who has caused hurt and has left her scarred. Now, we see the mirror turned and something revealing. The composition remains powerful yet sparse.
The beats keep the heartbeat taut and pulsating: there are few other notes and input. The spotlight is put into the vocal and an extraordinary performance. Amor elongates her words to ensure the emotion and potency hit the mark. That idea- not being easy to love- is reinterpreted and repeated. Whether bird-call and sweet; rushed and harrowed: each time, there is a new way of delivering those words. Amor looks at a "life once missed"- lies and dark forces into her mind- and you start to imagine scenes unfolding. "Catch me if you can" is a line that sees the heroine falling and looking for safety (if you dare, that is). Like her previous numbers: there is an obliqueness that can be found in the words. It is clear (Amor) can be challenging and have her demons: the circumstances behind the break-up/struggle is not fully revealed. Clearly there have been disputes between the lovers. Maybe they have had a good ride but are too very different people. You always empathise with the heroine and want things to be better. Despite dealing with hard subjects- a lover that has her faults- the sentiments never become too exhausting and strained. Every revocation of the thought brings new insight and depth. The chorus has a sing-along quality; you cannot help but join in towards the song's end. Every stage of Not Easy to Love showcases what a beautiful voice Amor has. The voice rises and hiccups; it swells and sways: there are so many different dimensions and sides to it. You can tell how important music is to Alexandra Amor.
She is not someone who cemented her voice years ago and is resting on her laurels. Every song sees her grow stronger and more assured; confident and more exhilarating. While you can detect little bits Alicia Keys and Amy Winehouse: the abiding take-away is a very strong and impressive original performance. You will be captivated by the voice as it is bare-naked and pure. There is no rushing electronic cover-up or heavy percussion: she is exposed and there for all to hear. Were the song weak and stereotyped, you would not come back to it. As it is, Not Easy to Love hits you upon first listen. Compelled to come back and keep hearing it: a song that grows and stays inside the mind. The song is chorus-heavy, which is no shock. The truth and background are quite heavy- how the lovers arrived at this point- and Not Easy to Love is an explanation and simple missive. The boy might be hopeful and expect something fairytale and unrealistic. At the heart of things is a brave young woman admitting her flaws and imperfections. The way that is presented leaves the listener sighing and seduced, fully. By the time you reach the final notes, your heart belongs fully to Amor. Never vile and accusatory- so many of her peers take that side- it is a heartfelt and emotional song that deserves respect and attention. Change is a scary process- as Alexandra Amor has admitted- but worth the risk. I hope she is happier and more contented- it seems that way- because you would hate to think demons and regrets linger in the heart. Old relations and past loves have gone into music of the highest order. Not Easy to Love is another nugget of gold from her Unplugged record. Mama will be premiered very soon: I cannot wait to hear what that sounds like. Improving, evolving and changing with every song: there is no one like Alexandra Amor. A sensational musician I know will make it big: do not ignore the U.S. treasure.
Mama has been gathering excitement and predictions: just what the song will sound like. Amor is releasing songs at quite a rate: ensuring her fans are kept informed and pleased; not letting anyone forget her in a hurry. That would be impossible: few can ignore just what an exceptional proposition we have. There are so many female solo artists out there; it makes it hard choosing which posses that spark and originality. Taking influence from Alicia Keys, Amy Winehouse, and Christina Aguilera- the raw fire and soulfulness; the stunning voice and punch- there is something very personal and relatable about Amor. She writes songs that we can all understand and connect with. Whether you have been heartbroken or find yourself in an uneven relationship- you will be able to extrapolate something from what she sings. The voice, passion, and beauty all come together in something packed with sweetness, spice and flavor. A honeyed voice that has some whiskey-soaked undertones: a musician that we should all start following more closely. Not Easy to Love has just dropped and has resonated with the fans and listeners. A song that could fit into any radio station's playlists: it has been getting a lot of attention across the U.S. Having conquered Florida, L.A. and New York: there is no telling what Alexandra Amor can achieve. My music reviewing comrade The Dutch Guy has just featured her- stole the idea from him, to be honest- and he knows proper talent when he hears it. British publications and listeners are discovering Amor: she is a musician that has a worldwide appeal and reputation. Let's hope she can make her way over here and treat us to some gigs. She would go down a storm in London: in fact, the U.K. would fall for her pretty hard. Europe would wait; so too would Australia: she could go anywhere she wanted and have huge crowds waiting. The reason for this lies in the music which has a simplicity and honesty to it. There are not layers of production and clichés building up. You have a woman that is putting her life onto the page with no pretense and fakery. Every word comes from the heart and is delivered with the maximum amount of drive, commitment, and beauty.
Mama is unleashed on the 20th- part of Amor's record, Unplugged- and will get a lot of heat and patronage. Not Easy to Love has soulfulness and intensity: there is something heartbreaking and tense under the surface. Let's hope our heroine is in a good place- and finds herself with a good, honest man- because here is someone who has been through an incredibly tough time. This pain and heartbreak results in some of the best music coming out of the U.S. I recommend everyone spins Not Easy to Love and waits for Mama's release. Having grown-up and played in Florida- the state is producing some fine musicians- the lure of L.A. and New York proved too strong. These cities have provided Alexandra Amor the chance to exploit her talent and find inspiration. She seems at home among the rushing traffic and busy streets. Within the diverse neighbourhoods and wonderful music community: Amor is going to be one of the big names to watch. I am not sure what her touring schedule looks like but I am confident she will be traveling across the country. She may be Unplugged but there is something very electrifying and switched-on about Amor. Few singers have the ability to seduce you the one moment: kick through the ceiling the next. This year is going to be a hot and exciting one (for Amor). If you are unfamiliar with her brand of music: ensure you check her out and see a wonderful artist on the rise. If we ask hard enough, who knows…
SHE may come and play in the U.K.
[soundcloud url="https://api.soundcloud.com/tracks/261008334" params="auto_play=false&hide_related=false&show_comments=true&show_user=true&show_reposts=false&visual=true" width="100%" height="450" iframe="true" /]
_________________________________________
Follow Alexandra Amor
Official:
http://www.alexandraamormusic.com/
Facebook:
https://www.facebook.com/alexandraamor
Twitter:
https://twitter.com/AlexandraAmor
____________________________________
Music
https://soundcloud.com/alexandraamor
_________________________________
Videos:
http://youtube.com/alexistoothick