TRACK REVIEW:
Blayre Mic
Love B.P.M.
9.6/10
Love B.P.M. is available at:
https://soundcloud.com/blayremic/love-bpm-1
GENRES: R&B; Soul
ORIGIN:
Oakland, U.S.A.
The E.P., The Pledge, is available from 10th October.
____________________________________
NOT only is my featured artist from a part of the U.S…
that houses many prominent musicians: she is also one of the boldest and most colourful artists I have encountered in a long while. California is one of the most prominent and prolific areas for great music – alongside New York; there has always been that legacy for wonderful and historic music. If we think about the U.S., there is that conception that there is little great music beyond the best the East and West Coast has to offer. That is naïve but it is also naïve to assume the best of California lays within Los Angeles. Being in London, I get a first-hand look into the finest and most varied artists in the U.K. – debatably, I am in the hub of the music world; the absolute centre of creativity and future stars. California always intrigues me and is no slouch when compared with London. Oakland has provided music some rather wonderful and variegated artists – and continues to do so to this day. Look back at Tower of Power and The Pointer Sisters; En Vouge and Zion I call Oakland home. Oakland is the third-largest city in the San Francisco Bay Area and the eighth-largest city in Los Angeles. It is not a shock to see musicians hail from here, but we often overlook this part of the state. Los Angeles gets a lot of the focus, and that is fair enough – a city that seems to stamp an endless stock of sensational musicians out. Oakland intrigues me with its stunning views and demographic. The city has a large percentage of Black and non-Hispanic (28% and 25.9% in 2010 respectively) and 25% of its people are Hispanic. It is this diversity and multicultural richness that goes into the music of Oakland. Looking back at the bands that come from the area, and directly applying it to my featured artist and En Vogue seem like the best example. The sassy, rebellious and defiant anthems they created – Free Your Mind especially – have compelled and inspired legions of female bands and solo singers – one feels Blayre Mic was listening closely in the '90s. Before going on further: let's have a little look at Blayre Mic's biography:
"'Being normal was never an option given to me. I've always had to create my own path, and walk on it in stilettos!'- Blayre Mic 
She has a captivating and powerful voice, punctuated with powerful lyrics, and those 'get-up-out-your seat' grooves. Her voice is a sexy, seductive, sincere instrument that draws you in, and makes you wanting more.
In an industry that strives for individuality, Blayre Mic is an individual soul without bounds. Perhaps it stems from her up-bringing in Oakland, California. "As a kid I never wanted to be like everyone else. I wanted my own style and personality. Thankfully my parents allowed me to figure out who I was on my own. So if you want to stand out in my family, you have to be pretty spectacular at something."  Blayre Mic, who is influenced by greats like Donna Summer, Outkast, Patti LaBelle, Grace Jones, and Prince. As a child growing up in a family as the youngest and only girl, Blayre Mic developed her voice and stage presence by performing in countless stage productions, until finally breaking out into film/television roles in her early teens. At the age of five, Blayre Mic sung a head turning rendition of Ray Charles' classic, 'Hit the Road Jack' for family guests, and her parents knew she was destined for the stage. A year later, Blayre Mic started playing and writing music. 
Establishing her own brand of pop called "Progressive Pop", which Blayre Mic describes as 80's Prince meets Outkast, this chanteuse is destined to be music's next big artist to watch! Look out world, here comes Blayre Mic".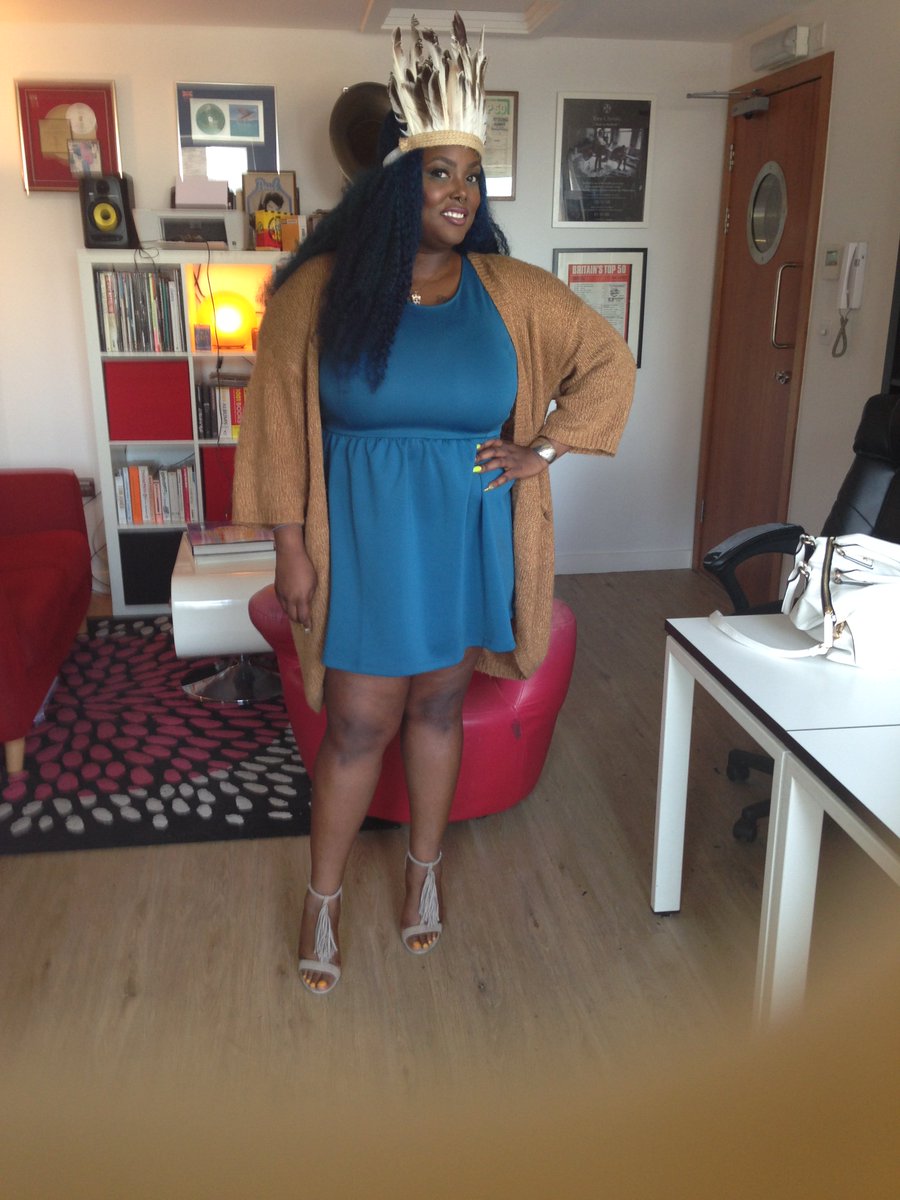 Blayre Mic is someone who wants to make changes in the musical world and brings me to my next point – artists that have bold personalities and stands out. You cannot miss Blayre Mic in the crowd and she is someone who is a bit outspoken but wants her opinions heard. In his words, and in a recent interview with Female First, she described herself as a "royal blue-haired, outspoken, in-your-face singer/songwriter/lyricist, who wears her heart on her sleeve, is addicted to hearing the beat drop, and [is] always on the look out for a sensible six inch stiletto". Just looking at her and you sense a strong and focused woman who knows what she wants from music. She has a huge love of Prince – Why Don't You Call Me Anymore is her favourite song – and acts like Rick James and James Brown were part of her childhood. Blayre Mic is inspired by colours and textures and is obsessed with vibrancy and fabric. You can tell in her looks and music how much colour and multifariousness means to her. All of this together and you have a sassy and hard-hitting musician that wants to be taken seriously and in no mood to surrender at any point – that will stand her in very good stead. We have so few genuinely stand-out and impressive personalities in the music industry so it is always wonderful discovering one.
You get the impression (Blayre Mic) will go all the way and will bulldoze any barriers that come before her. She is, as she proclaims, 'dope' and one of the coolest and intense musicians around.
That spirit of James Brown and Prince comes through. There is a funkiness and cool-edged sass to her music; a defiant confidence and control – she comes to the microphone and gives it plenty of attitude, panache and sexiness. I mentioned En Vogue earlier and they are, to my mind at least, the last girl band who introduced important themes to music and reigned with supremacy and passion. Too many modern-day equivalents focus on love and relations without addressing social issues and more important topics. Blayre Mic looks at heartache and love but does so without sorrow and self-destruction: she smashes outwards and sends out a positive message to women not to be taken for granted and be made a fool of. It is rare to see, not only a character and real personality come through, but someone who wants to change the world and improve things for disadvantaged people. Blayre Mic, in the aforementioned interview with Female First, wants to bring her music to those who suffer illiteracy – not just women, but communities where the inhabitants do not have the same privilege and opportunities as others. It is a commendable and thoughtful attitude from a musician who could easily turn her back on altruistic endeavours. She has the talent and determination to make money and get her face across magazines – the beauty and personality to win most over and rank alongside the freshest and finest of the mainstream. Many artists who find that acclaim and stature become embroiled in a lifestyle of gaudy wealth and publicity-chasing column inches – becoming rich and insignificant; only thinking about themselves. You know that will never be the case with the young American.  Blayre Mic is never going to be one of those people. She grew up with humbleness and certain meekness: always looking at those less fortunate and hoping to use her music as a platform for reform and betterment. I know that will come because, as Love B.P.M. shows, it is capturing hearts and ears with ease. I'm not someone who can swing the word 'dope' around and make it sound natural – being the whitest person in the world – but it is a syllable that seems entirely appropriate for Blayre Mic – she is hungry, attacking and ice-cool as they come. Her E.P., The Pledge, is forthcoming and it will be interesting to see how she expands from Love B.P.M. and whether the themes follow the same sort of course – giving lovers a dressing-down and demanding respect and proper affection. I know Blayre Mic wants to bring her music to those who have less and the messages and themes have to relate and resonate with those communities. If the music looked at fame, fortune, and shallow concerns – it would be a poor message to teach those not only learning to read and write but perhaps thinking about a career in the arts. Blayre Mic knows what is not her and she is not someone for whom materialism and bling are not ideologies and lusts – she is much happier teaching respect and values. It is not a marketing ploy or a way of gathering quick focus and respect – it is who she is and will always continue to be.
Blayre Mic is a fearless and ambitious star that wants to remain large and prominent in music years down the line – her first foray into the industry is hugely direct, impressive and characterful. It is challenging comparing her early work with previous as they are one of the same. One feels her E.P. (The Pledge) and its release date is a sly little hint at its quality. It will be out on October 10th (10/10) and that cannot be an unconscious or accidental drop date – she knows how good the material is and wants critics to make it accordingly. I am not sure how many 10/10 or five-star reviews The Pledge will garner – it is going to get its fair share of passionate reviews for sure. Love B.P.M. is an empathic and impassioned offering from a young woman who transposes love stories and contemporary urges – penning sappy and sensitive lyrics – and comes out the gate defiant and aggressive. She is not someone who comes across too brash and loud – the song looks at being treated right and her man showing her proper affection. You do not get many musicians looking at this side of relationships so that is to be commended straight away. One suspects The Pledge will go down the same road but also cast its net wider and look at societal imbalances and gender politics – perhaps some anthems about inequality and unfairness in the industry. I cannot say for sure but you know the E.P. will burst with life and wonderful music – if her debut single is anything to go by! It is good to see a musician so young and fresh have high hopes and ambitions right from the get-go.
I know Blayre Mic will be thinking ahead and looking at possible L.P.s and follow-up E.P.s. There is that intense passion and ambition in her heart that cannot be quelled and extinguished.
She wants to burn hard and make her mark on music from the earliest possible point – that is to be congratulated and encouraged. Let us see just how far she can go and how hard she can strike.
Love B.P.M. takes no time in establishing its presence in the opening moments. L-O-V-E is stuttered and repeated as a mantra: the heroine gets into the head and lets her voice mix with edgy, cut-and-paste beats and twanging bass. There is plenty of funk and energy expended early that carries the song into the heavens. It is those beats and hand-clap effects that will register hardest to start. It gives the track a heaviness and definite authority that is hard to refute and overlook. Squelched electronics and vocal fragments charge - the beats reign and the song bolts fast with phat percussion smash – teeing up Blayre Mic and her noble mandate. She does not want her man rolling up in a fast car and wallet stuffed with cash. If he has money and wealth then that is fair enough: just don't go breaking her heart and expecting to get away from it. It appears the kind of guy being represented – maybe the kind who have been attracted to Blayre Mic – feels wealth and possessions make up for genuine emotion and affection. Those types of lovers feel they can buy a woman and treat them like accessories – this attitude is being addressed and attacked in the song. Blayre Mic keeps the vocal cool (or 'dope') and swaggers through the opening seconds. Horns are compacted and stretched; the composition blends a heavy-handed punch and melody with affection and intelligence – enough kick and jazziness to get the body moving but concrete and forceful in its intent. When coming back to the microphone, Blayre Mic lets it be known she is the kind of girl who likes honest. Not one to be toyed and messed around: if you lie and deceive then you're likely to be given short shrift. "Baby you don't want to play" is repeated and stuttered – like the opening 'L.O.V.E.' – and crosses Lemonade-era Beyoncé with Kellis – a little bit of Prince in terms of the Funk and Pop elements working in the undergrowth. At every stage, you are caught by the energy and quality of the song. It is never too processed or cliché and manages to evoke potency and catchiness in equal measures. Blayre Mic's voice switches between sweet-natured and bold – teasing the boy but sinking in the fangs when it is needed. "Think I wanna stay with you/think I wanna be with you" wants more given a repetitious quality – every notable line or lyrics is reintroduced to ensure her meanings and words ring true and are understood. There is a sense that the relationship is pure and true but there are some problems for sure.
Maybe the boy is not being open and sensitive to her needs and expending necessary affection. Perhaps too caught up with money and his own concerns. The 'B.P.M.', in medical terms, is 'Beats Per Minute'. One feels it has been reworked as 'Baby Please Me' or something similar. The chorus gives the song title and sentiments necessary swing and swagger: a male voice joins in the back and the composition gets busy and layered. You get sucked into the sheer momentum and dance; the brilliant kick and sheer confidence of the vocal line. It is the vocal transformations and dynamic shifts that give the song its flair, nuance, and originality. It is like there's an entire band in the room. Usually, when it comes to girl groups, you have various members singing various parts. Some are stronger in the middle of the range whereas others are better when harmonised – almost like lining up a football team. Each singer has their strengths and are arranged accordingly. Blayre Mic goes from high to low, sweet to cutting – sometimes the vocal is left pure and other times it is machine-fed and cut up. It not only gives Love B.P.M. a restless and drunken quality – it ensures the song gets bodies onto the dancefloor and gets people singing along. The song establishes a distinct pattern by the half-way point. The verse concerns loyalty and dedication – the terms of the engagement and how the bond will exist. If the boy wants to be respected and stay with Blayre Mic then he needs to be respectful and open his heart more. Perhaps he has not said "I love you" and is being too cagey and coy. It is impossible not to get caught in the dizzying mix of notes and ideas in the song. It is such a busy and hyperactive number but one that paints and important message and stands aside from lazy, stereotyped R&B numbers (many others release). Love B.P.M.'s chorus is an insatiable and dynamite explosion that gets into the brain and is impossibly hooky. By the two-and-a-half minute mark, there is a calming and refrain from the storm. Blayre Mic soothes and coos, while the beats relent – just left with slight electronics and the odd hint of what came before. Perhaps the previous couple of minutes represent arguments and the tension that has arisen in the relationship. Now, there is something more relaxed and casual that signifies either a détente or compromise – or the bond has been broken and both have gone their own way.
"I'm the sweetest girl you'll ever know" the heroine lets it be known – she has a big heart and will let it show. Extolling her virtues and personality traits that may have been missed; imploring to the man and hoping he does not turn ignorant to her charms and pluses. It seems like the anti-hero has been playing it too loose and not committing to something real and proper. He will throw away something special and deep if he continues to tom-cat around and wake up. Knowing the cachet and merits of the chorus: it is brought in heavy towards the end and ensures every little piece of it gets into the collective mindset. You cannot argue against the fact the delivery and sound is something urgent and bracing – you will be singing along and seduced by its addictiveness. Our heroine does not want to be played around and passed over for no reason at all. When she enters a relationship, she gives her all so that should be respected and considered. By the time Love B.P.M. comes down to close, one feels the message has been delivered and if he does not shape up – he is going to be hitting the bricks and done with. I am not sure whether the song looks at a real relationship and past love but it has a definite conviction and sense of reality. Of course, Love B.P.M. will be a centerpiece of The Pledge and it will be amazing to see if any other songs on the set have the same vibrancy and catchiness.
You come away from Love B.P.M. and want to replay it and dance along. An emphatic and stunning slice from a new artist who is going to make a big impression on the music industry.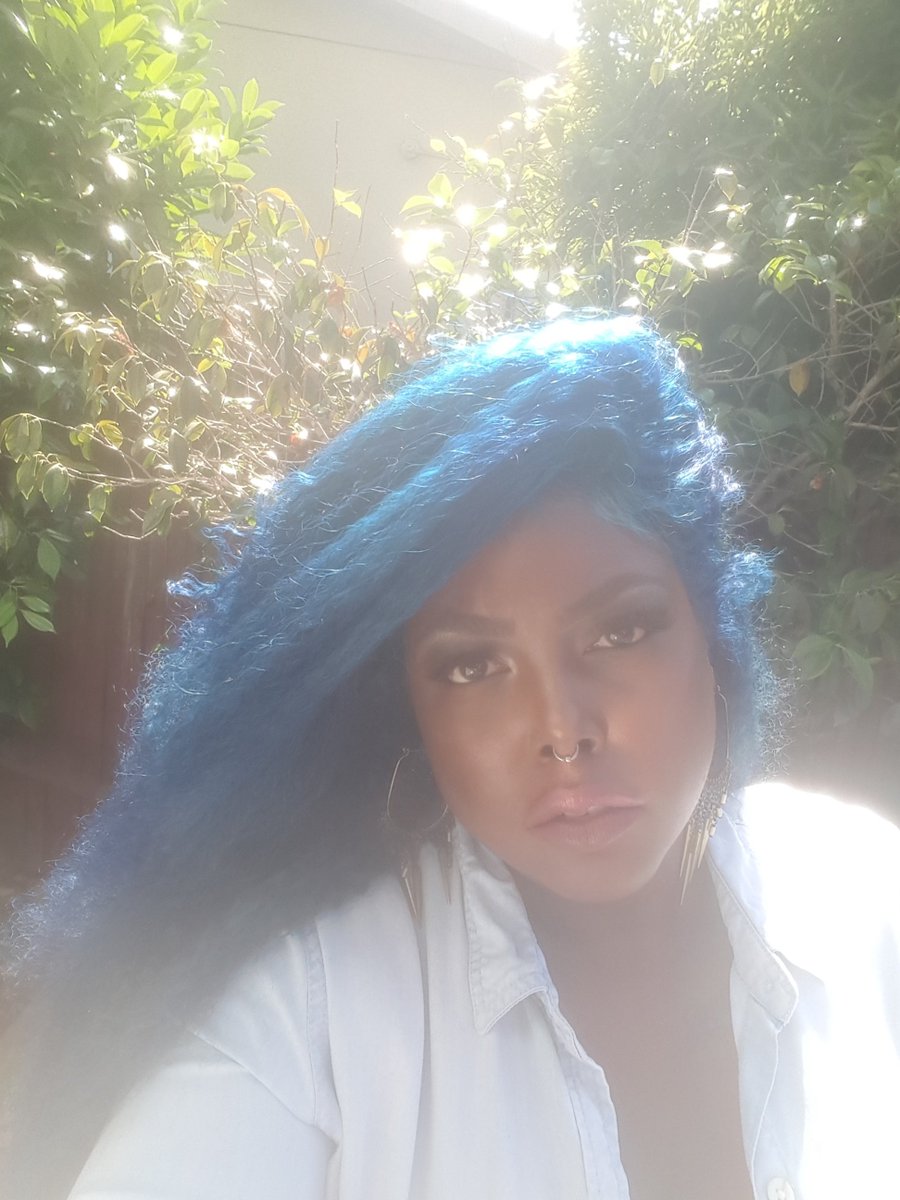 It is not good enough to simply come into music and either follow the crowd or expect others to promote your work – without expending necessary energy and protocol. I have seen a lot of young musicians coming along and sit behind management companies and let them do the work – their songs and albums have been filled with cliché and unforgettable sounds. Those who come along and shake things up are the way forward for music. Sure, if there was little to recommend in the music then that effort and determination would be somewhat half-assed. As it is, you get the complete package with Oakland native Blayre Mic. Having been attuned to her dad's record collection – James Brown and Rick James featuring prominently – and that fascination with Prince – she seems like a reincarnated musical version of the sadly-departed legend. The way he (Prince) obsessed over colour and fashion – purple an obvious colour of choice – you can see much of Prince in Blayre Mic. The similarities extend to music and the attitude and funk you get: two musicians that take very little bull**** and are at the top of the romance food chain – they want respect and lovers that fall hard. One imagines, like Prince did often, Blayre Mic will take the volume and lights down and offer some sensuality and tenderness in future songs, but right now, she is keen to establish herself as The Boss. She has no intention of being a workaday Pop star and being lauded by the celebrity tabloids. Blayre Mic wants to attack on two fronts. Her music is fresh and alert: there to stand aside and show what a force she is; someone who shows plenty of spunk and raw power and wants to stick in the mind. On the other hand, she wants to go deeper and speak to communities and those who are often overlooked. Specifically desiring the chance to those who are illiterate – breaking down boundaries and utilising music as a therapeutic tool and way to not only assimilate more easily but discover something wonderful and eye-opening. Blayre Mic is in no short supply of confident and passion and this has helped her break into the industry with ease. She knows it is tough for women to make it in music. There are still discriminatory limitations and holdbacks or women and old-age attitudes that need eradicating and overhaul. Blayre Mic knows, for music and civilization to evolve, we need to work with one another gender-blind and find that cooperative kinship.
No changes and progression will occur if we are on different pages and balkanised as people. That being said, there is a gender divide that extends across pay, attitudes and opportunities. I know festivals and the big-league line-ups offer few female performers – Britain's top-four festivals are male-heavy and seem to favour bands over solo artists. I am not sure what the dynamic and breakdown is in the U.S. – one suspects festivals like SXSW and Lollapalooza favour the XY music-determination rather than a more equal showcase. I am not sure whether this imbalance is to do with talent and appeal: are the male bands and solo artists stronger than their female counterparts? I suspect, in terms of quality, there is a little edge to the men but I find the lack of opportunities and focus is damaging and polluting that argument. Women are often focused-on due to their looks and sex appeal – even in 2016, there is a very prehistoric and sexist attitude towards women. Pay imbalance and inequality exists throughout the workplace and this is certainly true of music. These factors – and the fact there is such a history of favouring male-made music – is putting a lot of young women off coming into music. Blayre Mic has three nieces and she wants them to see her as a role model and ambassadorial figure. It is not good enough to sit back and hope legislation and governments take steps to redress this issue – we could be waiting generations for that. Strong and motivated artists like Blayre Mic are taking big steps and influencing others to speak up and strike against unfairness. It is all getting a bit heavy, so I'll bring it back to music and the multiple assets of the U.S. artist. The Hip-Hop-cum-R&B-via-Soul blending are a knee-buckling and brain-spiking cocktail that once sipped, compels you to drink it down and keep coming back to the bar – her music and personality is compelling me to change my writing style and attempt coolness (failing perhaps!). Keep an eye out for her E.P. – her Facebook page is down at the moment so follow her on Twitter – and Love B.P.M.'s fast-moving, body-rocking vibes. Blayre Mic is a woman who, when she falls in love and gives her heart, does not take rejection and insincerity lying down. She is in-your-face and unapologetic but has compassion and sensitivity – she deserves respect and equal billing and will always fight for this. I know the next few months will be busy for Blayre Mic: she will be playing dates in the U.S. and preparing for the E.P. release but one hopes she gets to the U.K. as plenty will love her. Radio stations and venues are here for her and one suspects big crowds are waiting for an artist like her to come along. Whether that is part of her itinerary I am not sure, but at the moment, all eyes and ears have been hooked around the bliss and attack of Love B.P.M.
It signifies a fine and inspirational talent that demands to be taken seriously and wants to make big changes in music.
How long it will take for Blayre Mic to be given appropriate opportunities – considering the way female artists have to fight – is hard to say but she is shouting loud and one suspects her time will come very soon. When that does arrive, she will compel others and act as a spokesperson in the industry. Until all this happens, have a good listen to Love B.P.M. and succumb to the unerring and soul-pounding experience of…
ONE Blayre Mic.
[soundcloud url="https://api.soundcloud.com/tracks/276777346" params="auto_play=false&hide_related=false&show_comments=true&show_user=true&show_reposts=false&visual=true" width="100%" height="450" iframe="true" /]
_______________________________________
Follow Blayre Mic
Official
Twitter
SoundCloud
https://soundcloud.com/blayremic
Instagram
https://www.instagram.com/blayremic/