TRACK REVIEW:
Leaone
Goldtooth
9.4/10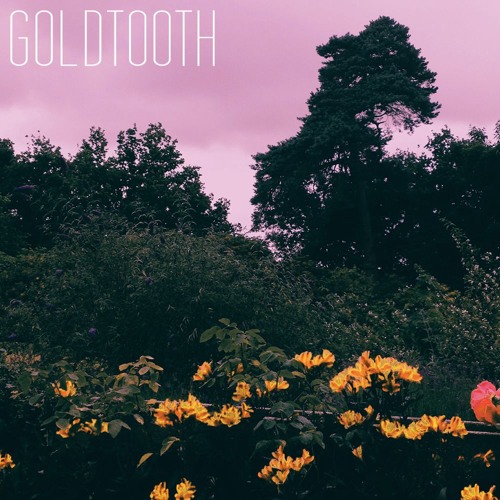 Goldtooth is available at:
https://soundcloud.com/hisnameisleaone/goldtooth/s-yiJ8w
OFFICIAL RELEASE: 16th September, 2016
GENRES: Pop
ORIGIN:
London, U.K.
PRODUCER:
Jim Lowe
____________________________________
NOTHING provides greater excitement and ease when confronted with...
a musician that seems to have everything figured out and sussed. Before I come to my featured artist; it is worth looking closely at Pop acts and the different types around right now; the hard backstories that some musicians have and the importance music plays to the individuality. I have been looking at Pop acts on these pages for years now and always surprised at the sheer variation and range you can get. I think we all assume – a point I have raised before – that Pop music is going to be chart-made and that same old sound. Maybe we get images of committee-designed stars and the ego-driven, faceless type that is not worth a second look. I, for one, have that sort of image and have long assumed a lot of new Pop stars have the ambition to hit the charts and follow that lead. There is a raft of people out there (playing Pop) that have depth and genuine talent is surprising. Perhaps it shouldn't be such a shock but you forget that genre term is a little misleading. Perhaps we need to rebrand it and reevaluate exactly what it means. I am a little angry when I see some reviewers and stations turn their noses up at Pop because they assume the sounds are going to be a bit Capital F.M. Pop music is not just Autotune and processed vocals; bland lyrics and artists that are all scandal and shallowness. Cast the net wider and there is a whole world of new Pop stars that have the potential to give the charts credibility and maturity. Leaone is one such artist and a young man who has a serious team behind him. If you pull apart his music: you will not just get a disposable and radio-ready three-minute song. There is depth and nuance to be discovered; fascinating insights and soulful revelations. Maybe he should be labeled Indie/Country as his heroes and idols certainly would not be found named alongside most modern Pop artists. What fascinated me about Leaone is how he names Johnny Cash, Elliot Smith and Soundgarden as influences. It might seem a little naïve, but I have not seen too many new artists name-check Johnny Cash as someone they are compelled by.
That might seem like a generational thing, but maybe it is to do with musical tastes – a point I shall cover in more depth soon. Before I come to that point, and talk about new subjects, it is worth looking at my featured act:
"Leaone continues his rise with the sublime new single 'Goldtooth', released this September, and another stunning track that marks out this hugely promising new talent.
Self-produced and mixed by Jim Lowe (Stereophonics), Leaone began writing in his parent's attic after a series of events (losing his girlfriend, job, and getting mugged) led him back home to his native Suffolk. Following a meeting with Jim at his Shepherds Bush studio the pair started working together, with Jim mixing and performing on some of Leaone's material.
'Young Green Eyes' was the first track from those sessions to be released earlier this year, and an astonishing start for a promising contemporary artist. Written about his ex-girlfriend, the song is a haunting, reflective piece that reflects Leaone's influences of both Johnny Cash and Elliott Smith.
'Goldtooth' picks up where 'Young Green Eyes' left off, with Leaone's distinctive vocals pulling at the emotive heartstrings with superb delivery and melody, all swept along by an undercurrent of haunting and sparse instrumentation.
Since releasing his last single release and performing with Emmy The Great, Leaone has finished work on his debut EP, set to be released this autumn, and from what we've heard so far, it's looking set to be something very, very special. Leaone is also already back in the studio, writing and recording his second EP after securing Arts Council funding for the release.
'Goldtooth' will be released on September 16th 2016, and will be available from all good digital stores. More live dates and details of Leaone's debut EP are set to follow in the coming weeks".
When a musician is putting together their material and starting to write their songs; there are a lot of different avenues they can take. Many look at love and heartache – in a rather one-dimensional way – whereas many will recall harder times and try to make sense of them. That is true of Leaone who has arrived in London following some hard times. Not many people would be able to find strength to record music following a job and relationship loss; no less being mugged into the process. That is a hard lot in life and a spate of incidences that would knock many down for good. Living with his parents back in Suffolk – taking stock and thinking about life – the decision to come to London and make music was made. That meeting with producer Jim Lowe has changed his life and given new purpose. Instead of being angry and venting his spleen through music: what we get is music that tackles the past but does so in a calmed and mature way. That word 'mature' is one I keep bandying about but it is a very important one. When you look at Pop; many do not put that word into the mix and rightfully so. As Leaone blends other genres together, it would be unfair to see him as purely Pop-based. Too many musicians, those that go through similar trauma and horror, feed it into music that is juvenile, generic and muddled. I am not being voyeuristic and tabloid-esque delving into Leaone's backstory but feel it is amazing he has found the resilience and inner-strength to press on and focus on his career. Many would be shattered and retreat into mundane work. The fact he is embarking on a career in music makes it all the more impressive. Music is an industry that is renowned for its instability and challenges. Making money and guaranteeing future success is by no means a safe bet. I still see a lot of acts having to break-up or stop making music. Although Leaone is starting out; there is evidence to suggest he will be carrying on and succeeding down the track. There have been positive reviews sent his way and the fans are starting to flock to his pages. As I said with yesterday's review subjects, Life Aquatic Band: he will want to look at his social media pages and a possible E.P. At present, there are scant photos on his Facebook page – hence the repetition in this review of the images – and little background information. Leaone is represented by a P.R. company so a photoshoot or some promotional images would be helpful. At present, there is mystery and one has to use the music to get insights into the London-based artist.
I have mentioned how Johnny Cash and Soundgarden are influences for Leaone but that brings up a wider point. I feel my generation (the late-20s/early-30s) have quite good taste in music by and large. Maybe it is because our parents were brought up in the '50s and '60s and were exposed to greats like Bob Dylan and The Beatles. Passing that legacy and tastes on leads the child to discover contemporaries and dig into the best music of the '60s. I was brought up with a blend of T-Rex, Steely Dan and The Beatles; The Rolling Stones, Kate Bush and Led Zeppelin. As such, I was fascinated by that music and have (if I do say so myself) keep the quality control high and have pretty fine tastes in music. That is not to say everyone whose parents were born during this time would be exposed to some great music. I am just saying a lot of the younger generation are not looking back and feel that music peaks around the beginning of this year. The attention spans (or lack thereof) of many young people is quite profound. I hear so many young – in their teens – whose favourite songs and albums were taken from the last few years. Maybe they will mention bands such as Oasis and The Libertines but that only takes you back to the 1990s. Too often you name artists like Johnny Cash and Steely Dan and you are greeted with moronic blank stares and the invariable reply: "That was before my time". The Battle of Hastings was before my time as was Glenn Miller – the fact I am aware of both of these is down to the fact we have the Internet and history; we can talk to our relatives and discover these things ourselves. It sounds like I am heading on a rant but looking at Leaone and his musical influences has raised an interesting point. One of the problems of new music is perhaps it lacks the variegation, quality and consistency we enjoyed a couple of decades back. I celebrate the 1990s like the winning of a world war: a triumphant time when everything seemed safe and wonderful. Looking back, it seems like those days are a distant memory. Part of the issue is the musicians and artists we have do not take time to discover bygone acts and take influence from the here and now. Music is becoming quite homogenised and restricted. There are so many different avenues (the new musician) can take but it is going begging for no reason. Leaone is someone you knew grew up in a musical house and was treated to a cavalcade of music legends. That love and passion for great music has followed him throughout tumultuous times and goes directly into his own songs. The importance of music means something different to many, but for Leaone, it seems like a lifeline and a purpose. We assume music is just a soundtrack and an inalienable right that we all have. Few of us consider just how meaningful music is with regards healing us and keeping us company during tough times; giving up impetus and the desire to keep going and be better people. Looking at artists like Leaone and his background should compel us to think more deeply about our own lives and what role music plays.
It is hard looking at how Goldtooth defines and breaks away from Leaone's previous material as he is on his second single so far. That said, the two songs do differ and there is a lot of variety between the songs. If one looks at Young Green Eyes and we find a song that documents a relationship split. Just before coming into music; Leaone split from his girlfriend and found himself jobless and a little rootless. With that harsh origin and some painful memories to carry with him – many would create a song that spat with vitriol and rage. The song opens with swaying, moody strings and cinematic promise. The hero's voice is booming and deep – a little bit of Eddie Vedder mixed with George Ezra – and looks at the silence and wanting it to take him. There is no morbidity and fatalism in the song and, instead, you get a young man that is trying to make sense of it all. His former love (and him) wanted what was best and it seems like the relationship ended because they were on different pages and had different objectives and aims for the future. It is a sad situation but one that is made beautiful and spectral through the swooning strings and affecting vocalisations. The hero yearns for the embrace of his girl and confesses to the pain he is feeling. The hurt one experiences when losing someone is evident and you get a sense of longing and torment. At the same time, there is never any explosion or lose of focus: at every point, the voice remains dignified and instilled with a certain gracefulness. As the final moments come in; Leaone wants to go back to the past when his girl craved his touch and the two were happy. The song was written (or most of it) at his parent's attic after the relationship ended and you can hear that urgency and hurt surface. Young Green Eyes has plenty to recommend and was a stunning debut single. Goldtooth keeps that emotion strong and has familiar strands to Young Green Eyes. Goldtooth is a little lighter and breezier than Young Green Eyes and has more electronic elements to it. You get a sense of an artist looking to keep nimble and not repeat himself. Not quite going straight to Electro.-Pop; you get cinematic strings but impressions of other genres. As such, the vocal sounds less heartbroken and weighty but still tackles serious themes. Both songs have the same producer and sound and sit together wonderfully well and naturally. The difference is the subject matter and the compositions which differ from one another and show a talent that has plenty to talk about an inspiration. Both songs have their own merits but you can hear confidence and someone that is keen to get back in the studio. I hear there is an E.P. almost finished and that is not a surprise. Given his past and the events that have unfolded: an E.P. is sure to contain a lot of personal insights and documentation of painful times; plenty of wonderful music and rich vocals.
Goldtooth is a likely follow-up to the storyline of Young Green Eyes. One feels they could be a one-two on an E.P. and part of a concept. Like Lana Del Rey and her work – where she brings a narrative and concept to the songs – this seems to be the follow-up chapter or the morning after. That sense of the sun breaking over is sonically presented by calm strings and Country vibes. You get a little impression of Johnny Cash and Leonard Cohen. One hears something more serene and gentle but still packing shadows and hurt in the same breath. When the hero steps to the microphone, you hear about a girl who wanted what was best for her. Like her mother (like everyone) and many out there: perhaps there was a desire to find something different and more appropriate. It is hard saying whether Goldtooth is about a direct break-up but seems to deal with those issues. Some of the vocals do get lost in the mix about and lack decipherability. It is an issue with those possessed of deeper voices. If the lyrics are sung quite fast then it can mean lines and syllables get distorted and collapse into one another. That is not to say it is a big issue for Leaone but just one of those unavoidable problems. That being said, one hears enough of the song and gets an impression of what is being sung. The hero seems to be in his room blowing smoke from the window. Johnny Cash is playing on the stereo and there is a glimmering gold tooth shining. One casts themselves to a lonesome desert road and a troubadour packing his bags and pounding the road. That sense of Lana Del Rey comes through in the lyrics and story. She is wonderful when it comes to Americana and something vintage and fresh. Her songs tend to look at 1950s America and are filmic in their scope and sound. Likewise, you get an impression of that with Leaone. He is someone who has affection for artists like Cash and is capable of taking the listener into a strange and beautiful world. One cannot ignore the heartache that is being assessed and the feelings that are being kept down. Maybe looking back at the relationship break-down and his eyes are not lying. Asking questions of the girl – why didn't she treat him like she promised? – there is that confusion and bafflement in the lyrics.
The sweetheart has perhaps been dishonest and telling Leaone one thing and not keeping promises. Maybe the love burned bright but there has been deceit and deception. In terms of the vocal and lyrics: you hear something tender and haunted but the words provoke big images and something tangible. A lot of artists deal with clichés and basic language but Leaone is a storyteller and poet and ensures his songs differ from the pack. The "world gets rough" and the hero is being taught how to punch – maybe not prepared for the sudden split and hurt that has come his way. The girl is almost patronising in his words and break-up speech; not treating him with deserved consideration and setting him up for a huge fall. Heavy beats and elements of Trip-Hop – not as overtly pummeling but definite slam and strike – give the song plenty of authority and instantaneousness. In fact, the vocal has a catchiness and rhythm that gets you singing along and, by the time the chorus arrives a second time, is already ingrained in the memory and catchy. At no point do you feel oppressed and depressed by the song; it evokes nuance and has plenty to enjoy. Leaone is one of those vocalists that is original but still puts you in mind of people like Johnny Cash to an extent. The aforementioned legend seems a focal point and someone that is perhaps offering guidance and solace. Goldtooth looks at a young man who has been tormented and let down hard and is trying to make sense of it. Perhaps there is nothing that can be said and it is one of those things that happen in life. Not having down anything wrong and had put money away ("to dress you night and day"). A nest-egg was being built and it seems like plans were made. Perhaps the two sat up at night discussing plans and where they would go: you feel there was a future for them both and it looked safe and secure. Now that the relationship has ended, there is that mourning and not knowing how to move on. How do you readjust in life having made plans and seen the future calling? Perhaps she seeks fast cars and money: a boy that is all cash and no substance; somebody that can keep her wealthy without providing any soul or tenderness. It is a possibility and one that is tearing Leaone apart. In the final stages, you feel the battle is lost but the song keeps affecting and evoking reaction. The fact Goldtooth has a definite sway and swagger to it means it will be a live standout and sure to keep people singing along and entranced. It differs from Young Green Eyes and is the finest song he has released. Perhaps less suffocated and dark than its predecessor: Goldtooth has commercial appeal but is a lot more credible and stunning than most of the music out there at the moment. I can see Goldtooth being the second track on an E.P. and leading on from Young Green Eyes. A fantastic song from a young artist that continues to grow and impress.
I have talked a lot about Leaone and how different he seems to his peers. Maybe his hard road to success and tough times has given him a resilience and strength that few people will have. A lot of young artists face petty relationship fights and have not really experienced real world problems and anything that challenging. Leaone has had his heart broken and been dislocated but has bounced back and is channeling himself through music. Goldtooth is another fantastic track from a young man who has plenty of life left and more to say. I speculated as to the possibility of an E.P. and feel that is an avenue worth exploring. Bonding with producer Jim Lowe it seems like a natural partnership and something that will carry on for many years. I hear an E.P. is already being worked on and Leaone has secured Art Council funding for a new release. Leaone has some great music in his locker and has been performing a series of gigs over the last few months. Not only has he played London but has also gone back to Suffolk to gig and ensuring his music gets out to as many people as possible. When one thinks of the hero, he is an interesting example and a young man that differs to so many of his peers. He was raised on Grunge bands like Nirvana and Soundgarden and inspired by their live performances and the raw energy that emanated from them. Primal and instant; emotional and naked: that flame was lit in his heart and pushed him into a career in music. Music means everything to Leaone and the way he can get his pain onto the page and handle the past. Wanting to collaborate with Swann – he revealed in a recent interview with M Magazine – the young musician sees music as a calling a life preserver. It might not be an exaggeration to say without music he would be struggling and barely able to hold things together. That takes me back to my original thesis and the way music can be medicinal and affirmative. We take music for granted and often have it play in the background: part of our daily soundtrack and something we assume does not go that deep. You only need to read interviews with the more credible acts coming through and they will tell you just how meaningful and important music is. It is not just sounds and words that can put us in a better mood; songs that make us dance and evoke fond memories – much more powerful and intense than you can imagine. If you are a songwriter than perusing that desire is not only focus away from troubles but a way to unpiece things and find sense. In a way, music is a therapy session and prescription all rolled into one.
It is going to be promising seeing just where Leaone heads and what he has in mind. I know the E.P. is coming along nicely and previous single Young Green Eyes is still making its mark. Goldtooth is the latest revelation from an artist that seems to be doing his own things and not concerned with easy comparison. I guess, if you had to put together a Frankenstein's monster together, you would see him as a splicing of Lana Del Rey etherealness and French Riviera drive; the haunting and affecting vocal of Johnny Cash and the heartbreaking songbooks of Leonard Cohen. That description might cause many to balk but do not be put off. You do not get depressive and heavy songs that are hard to enjoy and endure many times. I love Lana Del Rey's music but find it can be too dramatic and grand for the themes that are being addressed – a lot of the lyrics tend not to stray beyond boys-in-cars-with-Lane-driving-down-highways-being-rebels. Although her most recent work has stepped things up (Born to Die), Leaone is his own man and infuses a little of each into his music. A final point I wanted to raise is how originality is important to long-term success. It may sound like an obvious truth but one many musicians are overlooking. If you look at Leaone's official website you will see a short (cycled) clip of a young woman who looks like she is longingly gazing across a pond/river – maybe in France; a tourist spot and scene that looks like it was taken from an old film. I am not sure where that clip is from by the black-haired, sunglass-wearing heroine seems to be shot in Super 8 film and part of a music video. That pretty much describes Leaone as an artist. There is something cinematic and romantic to the music. You get impressions of a man who yearns to live that French Riviera life and drive through a 1950s road film and pack up all his cares. One feels little shades of Johnny Cash and Leonard Cohen and some shades of Lana Del Rey. Such an intriguing and alluring blend that mixes with some deeply personal songs that address some hard times. Young Green Eyes – the opposite of Frank Sinatra's Ol' Blue Eyes, it seems – is an original and fantastic talent. There are no upcoming gigs at the moment but you know spots in London will be forthcoming. Backed by a good P.R. company and social media attention starting to build: all this is going to lead to some important gigs and plenty of changes. I would love to see Leaone perform in London and know there are venues and bars he could bring his music to. It is worth ending things by stating the rest of this year will find the build-up to his debut E.P. The as-yet-untitled collection will unite his previous singles together with fresh material and plenty of touring. You wonder just how far Leaone can go when his E.P. does arrive. I know he has a base in Suffolk and London but that could well extend around the U.K. and internationally too. It might seem unlikely a young, fresh-off-the-blocks artist could accrue international dates but Goldtooth is no ordinary song and Leaone is no ordinary artist. That is all to come, but for now, enjoy the sound of a young man making his first steps and already impressing fans and critics. There is no doubt that Leaone will be continuing to make music…
FOR a very long time to come.
[soundcloud url="https://api.soundcloud.com/tracks/278524648" params="auto_play=false&hide_related=false&show_comments=true&show_user=true&show_reposts=false&visual=true" width="100%" height="450" iframe="true" /]
__________________________________
Follow Leaone
Official
Facebook:
https://www.facebook.com/hisnameisleaone
Twitter
https://twitter.com/hisnameisleaone
SoundCloud
https://soundcloud.com/hisnameisleaone
Instagram