TRACK REVIEW:
Billie Marten
 
 Live
9.7/10
Live is available at:
https://www.youtube.com/watch?v=r0EPF3r7J-k
RELEASE DATE:
30th October, 2016
GENRE:
Folk
ORIGIN:
Ripon, U.K.
_________________
I have been experiencing something rather odd the past…
few weeks. I blame Billie Marten, of course, for it is her song Heavy Weather that has caused the ailment. That track has been stuck in my mind and I am loathed to get it out. I am not sure exactly what has caused this but I have a number of theories. Heavy Weather is a song that is defined by immense beauty and incredibly vivid lyrics. One transports themselves into the song and immerses their senses completely. Such is the magnitude and resonance of the vocals – you are helpless but submit your attention fully and are left engrossed and spellbound. I am hearing the song now – it may never leave me – but I am happy to have (the song) as a constant companion. To be fair; many of Writing of Blues and Yellows' songs have been circling my brain since I heard them. I have already reviewed Billie Marten's debut album – and interviewed her – and have been following her plight closely. Before I come to her, I wanted to address the young musical talents of the U.K. – and how few genuine stars shine – in addition to Folk and debut albums that make a huge impression. A lot has been made of Marten's age (she is seventeen) and how unusual it is to see someone that young come through so strongly. It is an interesting point but we should not be so beholden to age. As she says in interviews herself: age is a number and she would be as surprised as if she were much older. The media places a lot of pressure on young artists and really makes a big deal of the fact. I am not so much gripped by how young/old someone is but how fine those artists are. If you look about the charts right now; you are likely to find a wave of Pop artists and talent show rejects. Depending on your musical tastes; those 'musicians' will either cause consternation or joy – it is very much the former for me. So much attention has been placed on talent show contestants; it is taking the spotlight away from genuine musicians emerging on the scene.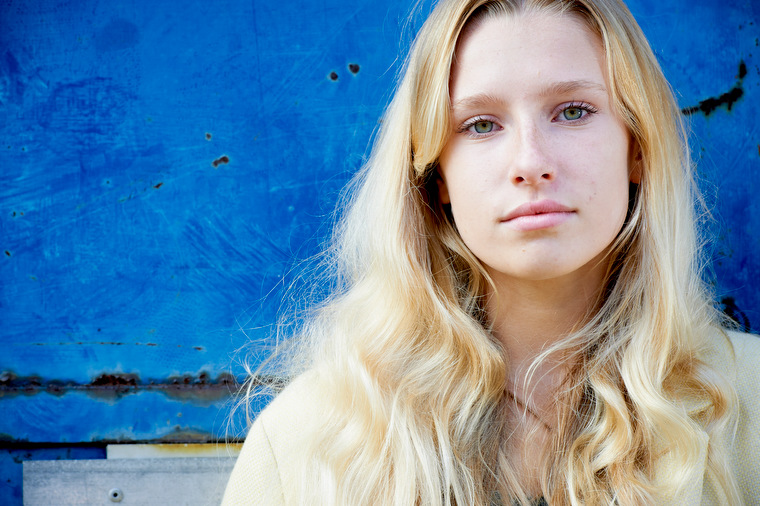 Marten has been compared with the likes of Lucy Rose and Laura Marling, but to be honest, they have been around for a long time – we have not seen anyone like them for a (good many) years. I am struggling to pinpoint many musicians that have enjoyed such critical passion and support (as Marten). As part of my reviews, I get to see a great deal of wonderful young artists making their way through. Not just Pop/Folk artists but some terrific bands and wonderful duos. This country is providing some of music's greatest examples and that should continue unabated. Music is a tough and frightening thing and one many enter quite unaware and naively. Unless you have a great support crew across social media; it can be difficult finding long-term backing and success. I have seen too many incredible young artists burn bright, only to be deterred and have to stop playing music – either lack of critical attention or impetus to play. It can be tough but those who are ready and determined will always succeed.
Billie Marten is an unusual review subject for me: in a way, she can be considered mainstream and critically-acclaimed – away from the unsigned/under-the-radar acts I usually review. What draws me to her (in musical terms) is the indelible nature of the songs. She has progressed a long way in the last few years and really made a mark. As a young child, she would record YouTube cover versions and send them to her grandparents in France. The only way she could communicate – in terms of the music she was making – it is an unusual but charming mixture of modern technology and traditionalism. That enthusiasm for music was fostered by a household that bore witness to artists like John Martyn and Nick Drake. The former is a favourite of her father – Marten's surname is a composite of John Martyn and Dr. Martens boots; she wears almost every day – and Drake has been sourced in interviews. Both of these English Folk stalwarts can be heard in her music and are unusual choices for a young woman. It may sound cliché, but one expects someone of Marten's age to be reared on current sounds and music that has arrived in the last few years. I was raised on some great artists – but am a bit older than Marten – and that has compelled my variegated tastes and sense of quality control. I fear too many young singers' attention spans do not go beyond the beginning of this decade. You see so many who quote of-the-moment acts as their favourite and wonder if they have ever heard anything that originated in the twentieth-century. Marten has some fondness for modern acts – I have heard James Blake listed; she, rather wonderfully, would like to collaborate with Kanye West – but one can imagine a young woman who dives through vinyl stores and collects dusty old books. The wanderlust and literary affection Marten holds goes into her songs; her music has a novelistic approach and is very big on story and characterisation. If she modestly claims not to be much cop with regards 'expected' songwriting – verse-chorus-verse and middle eights – Marten tackles songs like poetry. Beginning with a few lines and inspired by odd words: she will expand and build on top of that; noodling with piano and guitar until something forms. It is a much more organic way of working and you hear that across Writing of Blues and Yellows. In addition to performing across radio – recently performing on Jonathan Ross' show – and some wonderful gigs – one knows 2017 is going to be the busiest of her career so far.
Folk is a genre that has not been receiving the attention it warrants. I have brought this point up in other reviews: Folk has to struggle to gain mainstream acclaim and really be incorporated in the musical bosom. Every time I review a Folk artist, I wonder how long it will take until they assimilate into the charts/mainstream. I feel we all have rather stereotyped views of the genre. If one thinks of World music, we get impressions of panpipes and native instruments; some rather jarring, dystopian noises – not the sort of thing you'd listen to regularly. There are cases of this, but by and large, the genre has a lot of quality and memorability. You need to be adventurous and not be beholden to prejudices. Folk gets a similar reputation (to some) and is often seen as older gentlemen strumming guitars and singing songs about the 1960s. Again, there was a time and place when that was true but modern Folk incorporates elements of other genres and is a lot more striking and nuanced than you'd imagine. Billie Marten is the epitome of that. In tracks like Heavy Weather, you can hear artists such as Kate Bush. Despite the song being predominantly acoustic-led; it is defined by scintillating, shivering vocals and utter purity; lyrics that see lovers battling the rain and being unafraid of impending storms. Few modern artists have the maturity, lyrical skills and voice as Marten. She might be the leading light in Folk right now but there are other artists that are performing similar songs and making their names known. The press often is too reliant on fostering bands and Pop acts they overlook artists like Marten and her contemporaries. I love musicians like Nick Drake and John Martyn and feel we should really be celebrating artists that carry on their legacy and aim for similar sonic territory. The modern scene is too incumbent on force and energy; making sure the music rings from the speakers and gets straight into the brain. Subtlety, passion and beauty are not words that should be overlooked and given a bad name. Modern Folk is a style of music that has many players but is still seen as quite niche and underground. Maybe it is challenging properly assessing all musicians and giving them equal ground – I feel the media often overlooks certain genres and is not as broad-minded as they should be.
Billie Marten's debut album has gained a consensus that is hard to overlook. It has been receiving a gamut of four-star reviews and all the commentators say the same thing: no filler tracks and consistent quality; amazing vocals and mature songwriting from an album that will take the senses away. I have not seen any review that gets close to being negative – I think one of The Guardian's reviewers felt it samey and a little weary – but those who know their music have recognised the sheer wonder and gracefulness of the L.P. If you think of those artists Marten has been compared to - both Laura Marling and Lucy Rose made strong debuts but none quite as lauded and consistent as Marten. Although Laura Marling is one of the most consistent and prodigious artists we have – Alas, I Cannot Swim is seen as being promising but not to the dizzying heights of Once I Was an Eagle (her 2013 masterpiece). Despite Marten and Marling both being seventeen when their debuts arrived: they are quite different but I see Marten enjoying a similar trajectory and success. I know she (Marten) will have many more albums and she seems at her happiest when writing songs in a quiet corner – left alone to her thoughts and with guitar by her side. Never allusive or closed-off: she is someone who does not want to be pigeon-holed and fall into the trappings of fame; not your typical teenager, fortunately. Whereas similar-aged artists are baring flesh and hiding behind legions of producers, studio effects and filters – Marten is a genuine artist that is dedicated to songwriting and not someone who will be succumbing to the worst instincts of her peers. It is this fortitude and maturity Marten displays that will see her succeed and enjoy a long, fruitful career. I recently wrote an article about Marten - comparing her to artists like Kate Bush and proferring her talents. Some might see it audacious to make some comparisons (to Bush) but I can see a similar arc. Both artists have that personality: warm and intelligent; articulate, honest and instantly loveable.
When hearing interviews with Kate Bush (around 1979) I hear a lot of Billie Marten in her. If The Kick Inside (Bush's debut) was to be surpassed by later work: that phenomenal songwriting and vast maturity compare with Marten's incredible words and intoxicating vocals. Whether Marten enjoys a similar career (to Bush) I am not sure but I have a lot of high hopes. Writing of Blues and Yellows has won the public and critical hearts and continues to exude and impress. As for the woman behind the music: she continues to play, campaign and ensure the music is being heard by as many as possible. Previous singles Milk & Honey and Bird have been met with huge acclaim – Live is the current single from the album. A video/visual will arrive in due course, but for now, we can enjoy one of the standout tracks from Writing'. If the album's title refers to colour and the effect on the senses – Marten taking two colours on the spectrum and putting them together – Live looks at a curious mind wanting to travel the globe and experience new lands. It is a track that has been causing Marten some problems, to be honest. Its homonymic title could be read as 'Live' (rhymes with 'jive') or 'Live' (rhymes with 'give'). The latter is the correct pronunciation – as the author wants to see the world and improve life – but let's hope few make that error. It is quite charming at least: I am not sure what the song would be about, were you to mispronounce its title. Like Heavy Weather; it is a song that gets straight into the senses and does not escape from the brain. It is another sign to suggest Billie Marten not only has crafted a sensational debut album but will take this energy and talent to future recordings.
It is at this point of the review I often look at an artist's progression and compare their new work with older. In Billie Marten's case; she is starting out and Writing of Blues and Yellows – aside from the E.P. releases (Ribbon in 2014 and As Long As last year) – is her sole work. I can look at a song like Live and see how it fits in the pack; what it sounds like with regards the rest of the L.P. and how it reflects. In terms of the album's songwriting: Live is definitely in the top-five songs on that record. Whether especially inspired or just a special subject for her: you get a sense this song holds personal relevance and meaning to Marten. Other tracks – Lionhearted and Bird for instance – deal with feelings and hurt – Live combines some reflectiveness with a desire to move and see the world. You get a mixture of longing and speculation with introspection and self-analysis. The entire song has a gentle vibe but the story progresses and the performance is constantly stunning. It is less driving and rousing as Heavy Weather but has that stillness of Emily, Bird and the softer side of the album. Not only is it one of the select cuts from Writing of Blues and Yellows but it showcases what an incredibly mature and intelligent songwriter Marten is. I hope there are more albums and E.P.s in the future because, as she shows on her debut, there are no weak moments or any doubts. Completely confident, committed and soul-grabbing from start to finish – a wonderful achieve from Marten. I have a lot of respect for her E.P.s and feel like another might make its way to us in 2017 – a way of teeing up new material or getting a few songs out into the ether. Given the hectic year she has had – and how she continues to tour and promote – one feels a Christmas break might be in order. Rather divorced from settlement and relaxation; Marten deserves some time to kick back and take stock. When January comes around, Marten might be looking at new horizons and what she wants to create on her new album. She has said how (she's) happiest when creating music and left to her own devices.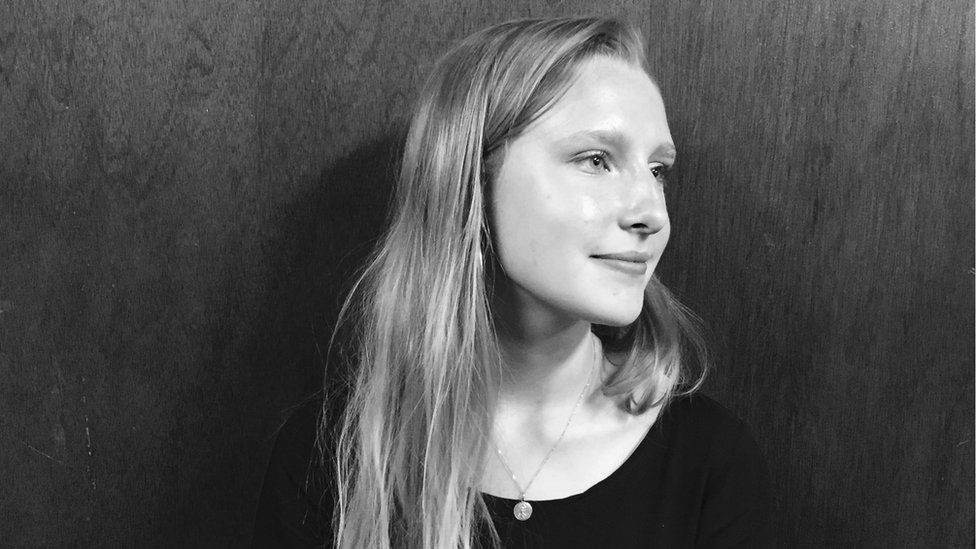 Whether a second album/E.P. will incorporate different sonic elements and lyrical ideas – that is yet to be seen. I could see Marten sticking with the general template of Writing of Blues and Yellows but bringing some new ideas to the music. Given the transformations and changes this year has offered – she might put some of those to song; the transporting and itinerant nature of music. Conversely, a more sentimental and relationship-based album might take shape. I feel the compositional side of things will be interesting to see. I know Marten employs piano, percussion and other instruments in her debut. One knows she will never completely overhaul her roots and go full electric – little guitar licks and heavier elements might lend new life and insights; provide greater scope and allow her to unveil a rawer side to the vocals. Whether there are more piano and orchestral strands; whether she opens her voice and expands her palette will be interesting to see. Marten could easily and comfortably produce an album that sounds similar to Writing of Blues and Yellows and acheive huge applause. One thing is absolutely clear: next year will be a pivotal one for young Yorkshire musician.
A lot of kind words and praise has been levied towards Live. In many people's minds it is, if not the finest track on Writing of Blues and Yellows, then in the top-three choices. My personal standout is Heavy Weather with Live and Bird completing the trio – Emily and Out of the Black are my other two favourite performances from Marten. The sentimental, lilting strings that open the song gets the listener is a calm mood and ready for what is to come. You are instantly placed on a train; flying through the rolling countryside and seeing the images – perhaps sheep in empty fields and nature – scuttle past. Marten ensures the opening seconds are beautiful but not too full-on. Similarly, she does not make her strings too slight and effete – risk losing momentum and struggling to capture imaginations in the introduction. With her voice lower and huskier: it skips and elongates; is ruminative and serious but imbued with tenderness and intimacy. "I want to go places that I've never been/Rome, California; Paris, Berlin" are checked on the map – you wonder what relevance these cities hold for Marten. Maybe there is a general flight instinct that means she wants to get on a train/plane and see the world; maybe a hankering to embrace cultures and see more of life. Whatever the origins of the early lines; you are gripped by the beauty and healthfulness of the delivery. Among the speculated cities and scenes: there is that desire to be quiet and happy; living by the sea and away from the strains of modern life- quite an idyllic and luxurious desire from Marten. Being based in Ripon; she has that escape and quietness but is far away from the ocean. You get the idea when listening to some of her songs; that need to go to the ocean is quite strong. Whether detailing stormy weather or suicidal heroines: water and the ocean play a big part in her music. The ocean/sea provides a perfect Muse for Marten to create her music: someone who could set up a small place by an L.A. beach and happily write into the small hours.
With regards the genesis of the song: there might be some parental caution and peer pressure that is motivating the words. Perhaps it is a general expression from people she meets; Marten is feeling a lot of strain. People are telling her not to "get lost in the dark" or "go in too deep". Referencing adventurousness and risk-taking: one feels the young woman is being seen as a child and someone who should not see the world. Of course, she could also be talking more of an unnamed heroine – someone who is tied down in life and squandering opportunities. It is a message and mantra we can all take inspiration from. Many of us get caught in our ruts and are told not to take chances and settle with what we have. With that, come frustrations and a sense of loneliness. If stablemate songs of Live have seen the singer turn the focus to emotions and anxieties: here, we get something outward, journeying and battling. Despite her voice being serene, velvet-smooth and whispered: that desire to see more and defy others is evident; it gives the song such a strength and sense of purpose. Live is gentle and lullaby-like at every stage but never passes you by – it is not a song you can have in the background. It demands full attention and once experienced, will seep into the blood and make its way to the head. Such is the clarity of the production it is as though you are in the room with Marten. You feel she is singing at the microphone but looking out the window (at the Yorkshire countryside). With fields and countryside ahead of her: the sense of a woman who has desires but is being gravitated towards reality and home life.
Some tribal, hollow drums work in the background and create appropriate physicality and movement. Simulating train tracks, clanking and rolling carriages: a very tangible sense of travel and departure. The heroine lets her voice murmur and hub as the guitars create a cooling breeze and river flow – a riparian flavour that soothes the nerves and creates smiles and sighs. As the next verse comes to play, we see more of an adult, late-night Billie Marten. During the day, she is content to write songs and spend time with "the ones I've always adored" – juxtaposition to her night-time aims. One can hear little bits of Laura Marling in the huskiness and chocolate-rich timbre of Marten's delivery. Other songs on her album exploit her higher register and bird-like tones – here; we get more of a mature and gravelled tone. It not only provides the full spectrum of Marten's voice but provides gravitas to a song – one that finds the teenager wanting to get lost in cities and stay out all night. That desire to go out exploring – not necessarily drinking and partying – is firm; sneaking back into bed without a single person noticing.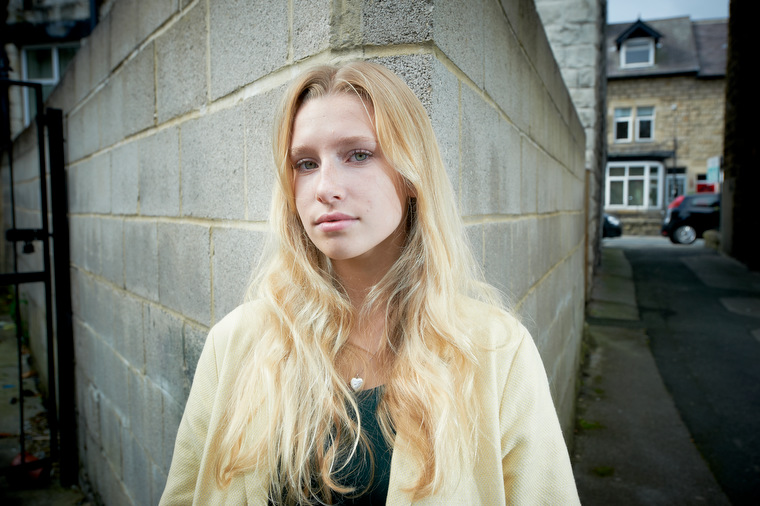 All normal and understandable aims from a human who, until this point, has been engrossed in education, music and a more settled existence. Through every note, you get sentiments of Marten looking through a pane of glass – staring at the outside world but unable to touch. Not so much a fish in a bowl: more a bird that is unable to fly. She is happy with her life but yearns to be free. By the time the chorus comes back around; more instruments are brought in but never overcrowd the mood. Marten's voice is highest in the mix and is the navigator and guide – always taking full attention but never muting the composition. Yearning, aching strings work in the back whilst percussion continues to patter and roll. A beautiful and intricate weave that buckles the knees and makes you lean into the speaker. The last time I had such a visceral and transcendent experience whilst listening to a vocal was hearing Jeff Buckley's Live at Sin-é. That mini-L.P. /E.P. was recorded as an Irish coffee shop in New York around 1993 – just before Buckley was signed by Columbia and recorded Grace. Watched by a small number of patrons at St. Mark's Place (Manhattan's East Village); it saw the young master seduce, enthral and amaze – covering other artists' songs and debuting the tracks that would appear on his only album.
Marten reminds me of Buckley during that recording. You imagine she is practically alone; her voice has that same weaving, jaw-dropping quality the U.S. legend possessed. The song's second-half reiterates that desirous move and need to change. Marten's voice grows in intensity and passion as the next verse unfolds. Less calmed and romantic than previous moments: it is more womanly, angered and defiant. She will, as it is said, make mistakes and fool her heart. Perhaps there will be times of indiscretion and naivety; there will be occasions where her stomach and desires and more power and larger than wisdom and logic – that is all part of the process and natural to anyone going through their teens. Perhaps the doubters feel Marten is ingénue and too young to handle the full force of the international world – she is refuting that assumption and putting her heart out there. "I will let down my guard" – the final word is held and hovered; creating something ethereal and spellbinding – and that is brave to hear in a song. Honest and admitting to such 'faults' is not something you hear a lot of in new music. There is  anxiety and a sense of fear but this is caused by those who hold her back. Marten is wise and intelligent enough to face the potential perils of the world. Live's final seconds find the heroine humming and bereft of any explanation and further discussion. It is almost as though she has stated her case and won the argument – whatever anyone else has to say will fall on deaf ears. Backed by strings and percussion: the song enters its destination and finds Marten calmly vocalising and looking out at the view. It is as though she has gone out the window of her house and on the train to an airport – making the final steps before she gets to L.A. or Berlin. Such a wonderful song from Marten and one that differs from others on Writing of Blues and Yellows. Live is a track that comes from a young soul with old desires: a spirited and worldly woman that wants to capture all of life's experiences and not let time pass her by. Live is not only a thought-provoking song but one that confidentially collates her numerous strengths and sides. A triumphant and unforgettable testament from one of this country's most exciting and exceptional musicians.
Live is a gorgeous, intelligent song that hops cities and finds its creator yearning for new experiences and people. Being so young, one could forgive a sense of impatience and globe-trotting ambitions. It is a subject not often covered in music and one that more should attempt. Writing of Blues and Yellows covers battling English weather, love and anxiety; bravery, loneliness and materialism. Always intelligent, engrossing and relevant: Live is a track that stands as one of the album's highs and key moments. I have heard the song a number of times but was compelled to feature it as it shows just what a musician we have in our midst. I will be following Marten's career – and hope to work with her in the future – and have such passion and dedication to her music. Against the storm of disposal Pop and unnuanced Rock: Billie Marten stands as a calming influence and ray of sunshine. I opened by talking about Folk, debut albums and young talent. Billie Marten is still in her teens but is already showing she is on the same level as established artists and those who have been playing for years. If you factor age out of the equation – often a stumbling block – you should concentrate on Marten as an artist, regardless of tender years. She has been experimenting and playing music for a while but arrives already fully-formed and ready. Few artists create an album as alluring, stunning and deep as Writing of Blues and Yellows. As a lyricist, she takes from classic literature and the world around her. Based in the cathedral town of Ripon (in Yorkshire) she is surrounded by pastoral scenes, sheep, angry farmers (as she explained in a recent interview) and beautiful sights. The wistfulness, grace and calm you hear throughout the album could only have emanated from someone detached from the city. Were she based in London, one feels an album would have contained more anxiety, anger and energy. That would have detracted from the purity of Marten and what she stands for. I have mooted the possibility she will emigrate to the city – so she has a central base to perform in – but she seems happy and settled in Ripon.
As a teenager, and at the family home, that comfortable and quiet lifestyle is a needed tonic to the rush and demands of touring and the city. Artists work at their best when they are surrounded by peace, support and appropriate inspiration. I love the music London musician are making but feel the crowd and vicissitudes of the capital are causing a lot to become too negative and introspective in their work. Marten is located in a part of the country that, rather unsurprisingly, is showcasing some of the most varied and uplifting musicians around. I have long extolled the virtues of Yorkshire and the music it produces – artists that revitalise older genres and create music of the highest order. Ripon seems like a gorgeous spot and one Billie Marten is happy to remain in. Of course, she has to travel around the country and is enjoying the touring lifestyle. Playing some gorgeous gigs and taking away some beautiful memories: let's hope she gets a chance to refuel and rest before continuing her tours. Writing of Blues and Yellows continues to get reviews and love; Marten is on the promotional circuit and seems constantly upbeat, engaging and passionate about her work. Live is often marked as a highlight of Writing of Blues and Yellows and brings all Marten's talents together. Those precise, original lyrics paint stunning pictures and motifs; tapestries one entrenches themselves in – like you are following Marten as she tours Europe by train, car and foot. The voice, the staple and golden chattel, is at its luscious, serene best. Capable of combining contemplative, reflective stillness and breathy, tender beauty – an instrument that has no equal in modern music. Throw in a composition that is spirited, finger-picked and full and you have a song that Marten should be very proud of. I opened by stating how Heavy Weather is on my mind – and have played it several times whilst reviewing Live – and it is not the only song (from her debut) that has got into my thoughts.
It is left for me to wrap things up and predict where Marten will be headed in 2017. I have looked at Folk and the difficulties crafting a universal debut album. The artists Marten is compared with never crafted a debut as solid, consistent and mesmeric as Writing of Blues and Yellows. This is not only an impressive feat from Marten, but one feels, she can go onto better things. Like Kate Bush, Laura Marling and Nick Drake (to a lesser extent): she will produce her finest work into her twenties/later in her career. I mentioned Drake, who I feel peaked on Pink Moon – an album that arrived at the end of his career. Mentioning Kate Bush and one can see Hounds of Love as her high-point – will Marten have something similar in her creative chest? It is all very exciting and the hardest hurdle has already been negotiated. No matter how charming, lovely and nice you are as a person: if your debut album does not gain approval then you face having a very short life in music. Luckily, Marten has created something entrancing, enticing and utterly gorgeous. Live is a song that is current in the mind and, aside from homonym confusion, is gaining a lot of respect and airplay. Already lauded and backed by B.B.C. radio and mainstream radio – it is rare for someone so new and young to get that foothold and be taken to heart so quickly. Congratulations to Billie Marten and a sensational song – one that sits on an album packed with treasure, delight and openness'. Her songs tackle tough issues and you get a sense of that within Live. What one finds, in her latest single, is a young woman who wants to escape and see the world. Not only to get away from the place she is in but become a fuller and more complete human – engage with other cultures and broaden her horizons. If Marten strikes one as a humble and happy-in-Yorkshire artist her music suggests someone curious and keen to hop across continents and countries. How this will translate and unfold in future years will be interesting to see. In a world that is full of anxiety, uncertainty and political upheaval – Live is a wonderful song…
THAT can make everything seem so much better.
[youtube https://www.youtube.com/watch?v=r0EPF3r7J-k&w=560&h=315]
________________________
Follow Billie Marten
Official:
Facebook:
https://www.facebook.com/billiemarten/
Twitter:
https://twitter.com/billiemarten
Tumblr:
http://billiemarten.tumblr.com/
SoundCloud:
https://soundcloud.com/billie-marten
YouTube: