FEATURE:
Artists to Watch This Year:
 Maggie Rogers
___________________
IN a new, if brief, five-part series…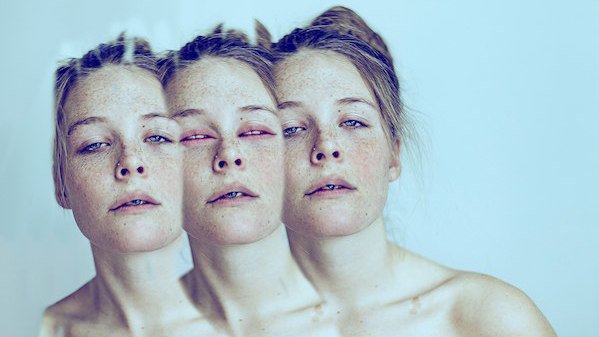 I will be bringing together musicians that are set to define this year. Many of my suggestions will mirror what has already been said by bigger, more established sites – in fact, my first 'subject' has been tipped by BBC as one of their 'Ones to Watch…'2017: the sensational U.S. musician Maggie Rogers. Her music has that ethereal, transcendent quality and her standout track, Alaska, is one of those moments that, once heard, you'll be damned if you ever forget it (I believe Pharrell Williams was gobsmacked when hearing Alaska for the first time). The New York-based musician, as she states on her Facebook biography, went "quiet for a few years" – an itinerant period that saw her cut her hair short and fall in love; move away from New York and back again. The young artist was, until very recently, embarking on a period of self-discovery and uncertainty. Rogers is one of those artists for whom music was designed. She lacks any ego or braggadocio: in fact, she is one of the most modest and an un-horn-blowing-type of woman. That modesty is not to be confused with a lack of passion. She is one of those artists who knows exactly what she wants: every adventure and international sojourns inspires her creative mind whilst she is, as she states, an optimistic feminist who is pretty loud when she laughs!
If that does not intrigue you to delve further – she has a cat called Cat Stevens and loves her old jeans – then listening to the music will surely captivate the heart (more on that soon). Maggie Rogers is someone freest when she is writing and creating; she wants to make music forever and is by no means perfect.
She is, or can be, "messy", "flawed" and human: that fallibility compels her to be more open and honest – Rogers wants to be, with its irony, flaws and bad days, more "human".
You read interviews she's conducted and you get a real sense of a musician that is full of love and dedication for her passion – whereas a lot of her peers are filled with bulls*** and ego. To be fair, these are quite early days for Rogers and there is not a lot of interview material out there. What is available should be preserved for it shows a loveable and eager young talent who has come a long way. In an interview (in March) with THRDCOAST, Rogers explained how she'd been recording music since the eighth grade. Obsessed with Classical composers from a young age, by the time she reached high school; that love and concentration for music really solidified. Her high school has no Internet or modern technological hindrance: students would listen to Bob Dylan and musical greats – providing few needless distractions and pure education of world-class music.
PHOTO CREDIT: Fraser Jones
Rogers released her record Blood Ballet, as she puts it: "…
"…at the end of my sophomore year. That record was a lot more closure for me than anything. I released it because I felt a responsibility to the songs and wanted them to be out, but I didn't necessarily put it out as an artistic statement. I played one show when the record came out and that was it. And then I had to take a break from music for a bit for multiple reasons, which has me super excited about now because I feel like myself again".
The interview goes on to reveal her true musical prodigy (a mutli-instrumentalist who has a fond interest in multiple genres of music) and a young woman who wants to "wear crazy eyeshadow and dance". It is that blend of girlishness and liberation – together with a strong head and huge intelligence – that makes Rogers a dream for interviewers. I would encourage people to look at the interviews she has conducted and get a taste of a unique and fascinating musician. Not only has she been tipped by BBC but has appeared on other polls – she seems to be an artist not only a critical favourite but popular with fans and fellow musicians alike.
[youtube https://www.youtube.com/watch?v=PNWsW6c6t8g&w=560&h=315]
It is the track Alaska that has attracted the most attention and been approved by the aforementioned Pharrell. The song was inspired by a trip/walk and its lyrics see the heroine "walking through icy streams" that took her breath away. Moving over "glacial plains" it is a track you immerse yourself in; you are compelled to dive into streams and traverse vast landscapes; explore hidden recesses and succumb to the all-embracing beauty and tranquillity of nature. Despite being based in one of the most crowded and loudest cities on the planet: Alaska is the sound of Rogers enraptured by the 49th state: all its contrasts, cold and immense beauty comes through. In actuality, the song acts more like a metaphor for nature and a way of life: there are emotional suggests and an obliqueness that makes it a song for everyone. Overriding any lyrical interpretations it the strength and intensity of the vocal; the stunning arrangements and feeling one gets when hearing the song – like nothing you will hear this year. If that song defined and kick-started Rogers' rise to critical prominence then Dog Years (her latest song) will ensure that momentum continues fierce as we get comfortable in 2017.
[youtube https://www.youtube.com/watch?v=NgWC5oEuyjU&w=560&h=315]
It will be compelling seeing what Rogers produces this year and just how far her career will go. Whether she wins BBC's 'Sounds of…' poll is irrelevant: the fact she is on there is a huge step and has brought her to the attention of stations around the country. Our journalists and music websites are turning onto her music and the tour demands are there. In fact, once she has completed a mini-tour of the U.S. – dates the southern states lies ahead before she edges further east – she will pop across to Europe and perform right across the continent. Aside from dates in Holland and Germany (among many others) she will be in the U.K. and takes in London's Omeara on 27th and 28th of February. That will be a perfect opportunity for those here to catch her live and experience the music first-hand. After that (or in-between) there will be an album, one assumes, and more beautiful and entrancing work from the American wonder.
It is hard to say the bands and artists who will define this year but in Rogers you have someone who has the personality, passion and sheer talent to succeed.
If Alaska has shown anything it how a single song can not only define an artist but drop the jaws of musical titans – its video is pretty damn awesome too! Among the interviews and Facebook biography is a line that stands out for a very good reason: a declaration that one cannot refute or argue against. Maggie Rogers, in so much as she wants the music to be heard and inspire, want to live up to her potential. As she says herself: "I won't let you down". After hearing her music…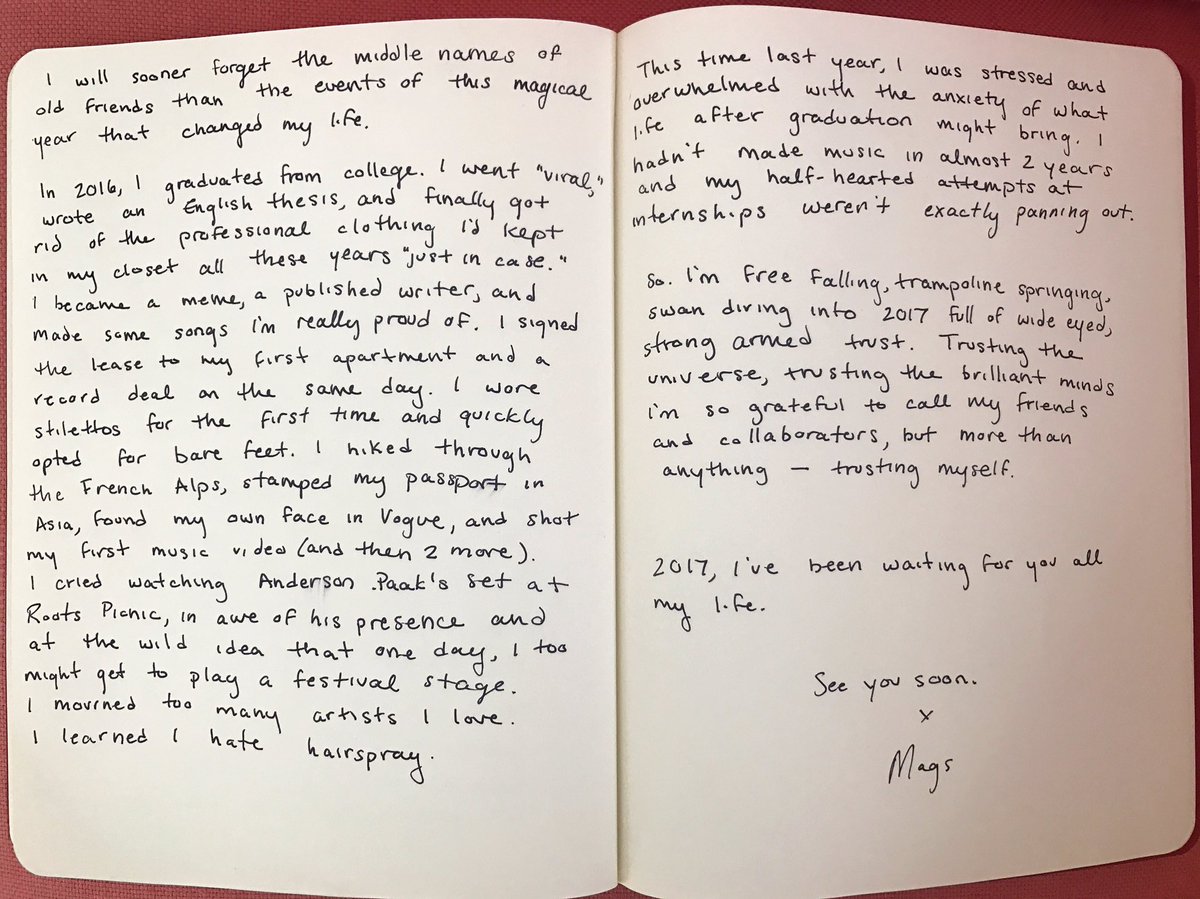 YOU know she speaks the truth.
____________________
Follow Maggie Rogers
Official:
Facebook:
https://www.facebook.com/MaggieRogers/
Twitter:
https://twitter.com/maggierogers
Instagram:
https://www.instagram.com/maggierogers/
YouTube:
https://www.youtube.com/user/MaggieRogersMusic
SoundCloud: