FEATURE:
Artists to Watch This Year:
PHOTO CREDIT: Tommy Francis
Jorja Smith
______________________
THE run-down of BBC's shortlisted 'artists to watch' this year…
has concluded and boasts a serious amount of British talent. Not refined and confined to certain genres: the list is the most diverse and Urban-influenced in recent years. Whereas fellow nominee (and eventual winner) RAY BLK is a bit more street-wise and Hip-Hop-influenced; nineteen-year-old Jorja Smith was fourth-placed - and rightfully so. Her music has sensuality and incredible primal power but sources from rather unexpected places. Blue Lights brought samples/spark from Dizzee Rascal's Sirens; Smith, for another track, took inspiration from a rather unexpected source: seventeen-century composer Henry Purcell. You cannot draw a line through those artists: there is no shared D.N.A. or any common traits. In other musicians' hands, there might be some pretentiousness and insincerity bringing together a Bow Grime legend and Classical composer but Smith is as pure and free-from-any-ego as they come. Comparisons have been made with Amy Winehouse by many: you detect similar Blues/Jazz oeuvres and that gutsy, heart-aching potency - a mix of tragedy and seductiveness Winehouse was famed for.
Smith has no plans to rush into a record deal and is free and unobstructed to make the music she wants to – without the demands and control of executives. Because of this, tracks like Where Do I Go Now? – the video was filmed on her aunt's stairs, no less – is the sound of a young woman discovering who she is and making her way in music.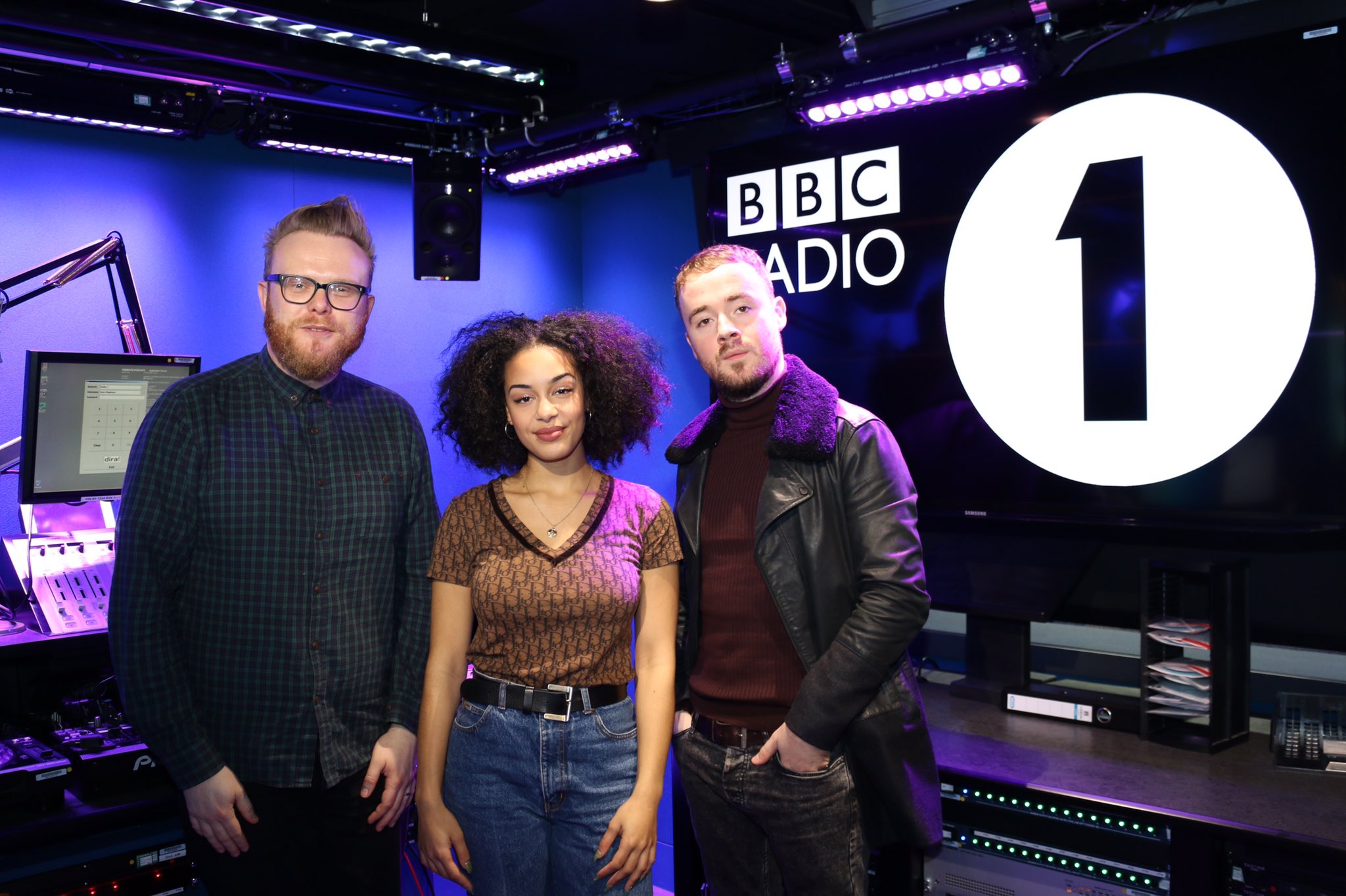 There are no agendas and clichés: just an assured and multi-talented singer-songwriter who is going to be around for the long haul. Before arriving at her current plans and tour dates, I have been looking at some interviews she conducted: a chance to learn about the Walsall-born artist and what motivates her. Speaking with BBC regarding her 'Sound of…' nomination, Smith mentioned her musical icons (Winehouse was mentioned alongside Damien Marley, Mos Def and FKA twigs). Family is an important drive and support for her. In fact, Smith's dad helped her songwriting and chipped in the final line for the song, So Lonely:
"At home I'd come downstairs with an idea and say, "What do you think of this?" He'd be like, "I can't hear the chorus, maybe change that". It was all constructive criticism...Originally the line was, "So lonely now my friend". My dad was like, "How about you change it to, 'So lonely has become my friend?'". I was like, "Oh that sounds really good." I told him I was going to shout him out at the first show I did".
Smith went on to explain the origins of her song, Blue Lights ("I used to catch the number four bus and I have two friends, and I based it on them because they are stereotypically what I'm talking about in the song. They were the type of boys who would be like, "Ah, police, the feds are coming") and got a message from Dizzee himself – who vibed to the song and gave it a hearty thumbs-up. There is something modern and vintage about Jorja Smith and the music she makes. Previous BBC nominees and tipped artists have been too Pop-based and very predictable. This year, there are acts heralded who write the most obvious and uninspired songs you'll hear. Smith, by contrast, is a real songwriter whose degree of truthfulness is hard to find – she is very much in 2017 and aware of her surroundings.
[youtube https://www.youtube.com/watch?v=i59Klb0S1Uw&w=560&h=315]
Love plays a big role in her music but there is heartbreak (although Smith claims she has never been dumped and is in a happy, first relationship). She puts herself in other people's shoes and gets ideas from what is around her, where she lives and literature (Beautiful Little Fools is based on a quote from The Great Gatsby; a text she studied at school). Friends, family and those close to her help with her artwork (her boyfriend shot the cover for Project 11) and there is that D.I.Y., low-budget charm that keeps Smith grounded and accessible to young artists coming through. Smith was asked whether her songs have a clear message and if positivity is an important consideration (when writing tracks):
"Yes. I'm trying to give a message to people - be real to yourself. The only person you need to please is yourself. From a young age you do stuff… even me at school. I wasn't the best looking girl at school. I always fancied loads of boys and I'd always get rejected and no-one would go out with me and I'd always be trying really hard to make people look at me. But I realised you don't need to do that".
PHOTO CREDIT: Tommy Francis
Like a lot of upcoming, ambitious artists, home is not often the perfect place to get exposure. Coming from Walsall; Smith moved to London and is permanently settled here – when in education, she would come down to London during half-term and holidays. Previous tracks such as Blue Lights were homemade but the new London life will surely provide fresh opportunities and exposure. I can see Smith performing around Camden (Amy Winehouse's home and stomping ground) at venues like Koko and Ronnie Scott's Jazz Club. Earlier this year (in June), Smith spoke with Hunger and explained her writing process in detail:
"If I'm in the studio and someone's playing chords or patterns I'll start singing a melody and certain words will just start to stick – I might just keep repeating a word – and that's what I'll tailor the song to. Blue Lights started with 'don't you run'. I used to write things down in a little book and now usually it's with a voice note on my phone but I like free styling when I'm singing".
Although she recognises the shallowness of social media (in the interview Smith recognised how a pouting 'selfie' would get more attention than a song) the fact people can share the music and express their thoughts via Twitter is pleasing to her. Whether London life, all its rush and distraction, will change Jorja Smith has yet to be seen. The D.I.Y. route will still be important but one feels record deals will be coming her way pretty soon. I am pleased she is not someone lured by money and singing on someone else's terms: the music is queen and creating it in her own way is vital. She has a great team around her and is taking the time to develop and learn. She stated, in the interview, how there is a "lot of growing up to do" but she is happy who and where she is right now – a refreshing and pleasing thing to hear from an artist making her way into the mainstream.
[youtube https://www.youtube.com/watch?v=gyXldKB9mn0&w=560&h=315]
Interestingly, it is a combination of Dizzee Rascal, Amy Winehouse and Rihanna that enters the mind when describing Smith's dynamics and delivery. She addresses hard and tough subjects (like Dizzee) but has that Winehouse-esque songwriting sound and vocal that floats and bonds with tough notes – creating a strange and beautiful combination of graceful and dangerous. Like Rihanna, there is a sexuality and openness to her singing but never lurid, lewd or too naked – well, emotionally nude rather than literally. Many of Jorja Smith's peers – of the same age – will be talking about love and relations in a basic and unenhanced way. Smith, when studying, learned how to sing and deliver notes in a variety of languages – including French, Italian and Latin. This has provided her voice and writing with different emotions and a more cultured, unexpected flavour. When you hear her sing; the inflexion, delivery and sensation blend cultures and languages; you have the romance and flair of Italy with something classical and old-world; the smoothness and silk of France. Smith has a busy and exciting year ahead but, before getting to that, I have been glancing an interview Jorja Smith conducted with Complex in August of last year. The interview was quite frank (Smith had a lot of people thinking she was a bitch because of the way she looked in photos) and talked about how, in such a short space of time, her music has catapulted:
"It's really strange, and I still find it a bit mad how it went like that. But people want to hear good music, they don't want to hear rubbish, so once something good comes along, it's going to keep on growing".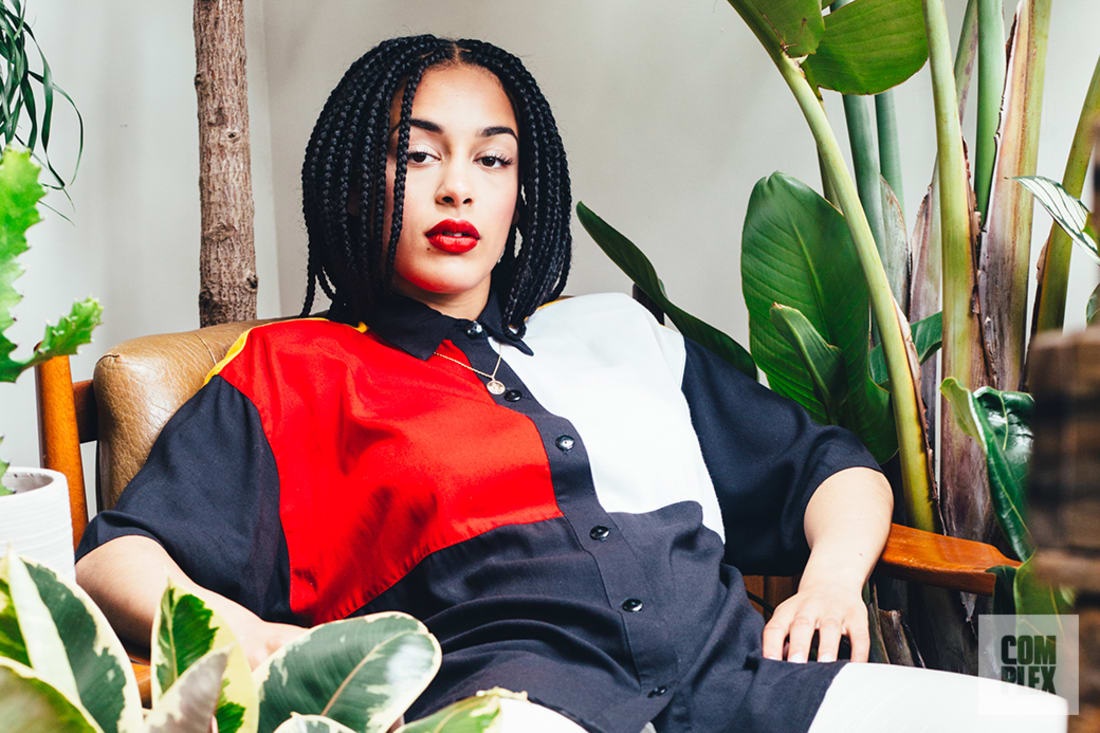 PHOTO CREDIT: Ashley Verse
Family, and Smith's dad, came back into her thoughts and how vital they/he is to the songwriting. Smith has no ego or attitude about her: in fact, she is annoyingly everyday and modest. You try, with futility, to crack the enigma: how she became so talented and where that voice/music comes from. Of course, her dad is a constant rock and someone who is keen to encourage his daughter's work:
"But whenever I do write something, I send it to my dad straight away [giggles]. We wrote out a spreadsheet of all of the songs I've done and because he knows how this works, he's written down "Mezza" —that's what he calls himself—right next to certain songs, so it's like: "Oh! You helped me write that, did you?"
Smith's father, being a musician and a former band member, knows the trade and has passed on wisdom and lessons to his girl. That is a good grounding and (that knowledge) will give her an edge as we mature into the year. Gaining a fourth-place spot on BBC's hunt for year-defining music is a huge honorific and will provide huge confidence to the teenage sensation. Tour dates are coming and Smith, like the other acts I have mentioned in my feature, will want to take her music abroad. Songs like Blue Lights have connected with U.S. ears, its universal themes and ever-relevant messages of caution and need for thought, and has provided Smith the chance to play in America. She starts a mini-tour of the country at New York's SOB's on 22nd before hitting-up The Echo (Los Angeles) two days later – hanging in California to gig at POPSCENE on 27th.
Shooting from the east of America to California's West Coast might seem like a daunting prospect for a young British artist but Smith is pumped and ready to go. The gig experience she has amassed - regular spots on BBC Radio 1 and gigs across the capital – has prepared her for the task at hand.
Whether you hear embers of Prince and Lauryn Hill; Winehouse and Rihanna; the overriding takeaway is a very real and original British artist who takes various U.S. influence into her music but keeps her heart and mind firmly planted in Britain. After she returns from America, there are likely to be a rafter of home dates and fresh horizons. Many bands will top the festival bills this year but there is a chance for the new breed of solo artists to get themselves on stage and make waves at dates like Reading and Leeds (Festival). I know Jorja Smith will balance touring commitments with new material: whether an album arrives before the summer remains to be seen. She has the fire, talent and impetus but will want to, given the recent BBC accolade, get on the road and introduce herself to new faces. Nobody can begrudge her that and I, for one, am excited to see how she blossoms in the next few months. There are few out there like Jorja Smith and there are likely to be few that rival her talent and sound in the coming years. I hope that homemade, rooted ethic remains and Smith takes time if/when considering a record deal. Even at a tender age, she has full control of her music and image; she will not be dictated to – a breath of fresh air in the industry! What form her debut album takes is down to her but when it arrives it is sure to be…
AMONG this year's most-anticipated.
_____________________
Follow Jorja Smith
Twitter:
https://twitter.com/JorjaSmith
Facebook:
https://www.facebook.com/jorjasmithmusic/
Instagram:
https://www.instagram.com/jorjasmith_
SoundCloud:
https://soundcloud.com/jorjasmith
YouTube: