TRACK REVIEW:
Red Gazelle
Burning Desire
9.4/10
Burning Desire is available at:
https://redgazelle.bandcamp.com/track/burning-desire
GENRES:
Rock; Grunge
ORIGIN:
Sydney, Australia
The E.P., Red Gazelle, is available at:
https://redgazelle.bandcamp.com/album/red-gazelle
TRACKLISTING:
Carousel
Time Won't Heal
Burning Desire
Aside
Damascus
Imperfect System
Pretty Little Lies
RELEASE DATE:
4th December, 2016
Produced, engineered and mixed by Dan Antix @ Def Wolf and Lockup Studios - assisted by Mark Matula
Vocal production by Jade Vowels 
Mastered by Andrew Edgson @ 301
Artwork by Mel Touw
_____________________
IF the Fire Rooster is the symbolic embodiment and guide of...
the Chinese New Year then, in music terms, it is the Year of the Bull. If that sounds like a cock and bull story (I'll dispense with attempts at jokes) then there is some truth in it. Idioms aside, but you just know 2017 is going to be a lot harder and hotter than the one just passed. That said, the 'biggest' and 'best' albums of the past year have been defined by a certain energy and spirit. If you are one who gravitates to Beyoncé's Lemonade or Solange's A Seat at the Table – as the best album of 2016 – you cannot deny there was a need (last year) to celebrate music with a zing and pizzazz – of course, deeper messages and thought-provoking songs too. Before I come to my featured act, I will look at some of the trends/possibilities for the opening quarter of this year; bands and musicians of Sydney (tipped for success this year) and good, 'proper' Rock – bands/acts that play in this arena and throw in great live performances and humour into the mix. We are merely a few days into this year but there have been a lot of new albums scheduled and rumoured. This will be – I shall do my best anyway – the last time I'll bring Royal Blood into the conversation. It is not said when the duo is releasing a new album but there is suggestion new music, in some form, will arrive very soon. If you check out their cover photo on Facebook (their official account) you see a black-and-white shot of the guys clinking glasses and toasting, what you'd assume, is the completion of their second album. If that is true, and it looks like it is, then they will inject a serious amount of swagger and growl into 2017.
I have said before there was a lack of genuine Rock bands making impressions last year which meant solo artists were getting most of the attention. This is to be commended but I, like so many, yearn for a proper-good band to come along and add that venom and swagger into the agenda. The Amazons are a great British band tipped for success and crafted a true gem in Little Something. That song contains energy, electricity and charge: enough to get you on the floor and losing yourself in its sheer force and bluster. I hope the band continue to record this year and release an album. Looking to the rest of the year and there are suggestions the likes of Arctic Monkeys and Queens of the Stone Age are planning fresh assaults; there are one or two whispers around. It seems like, in the mainstream at least, there is the promise of Rock and Alternative grandeur but that might not arrive for a few months more. At the moment, artists like Elbow, Run the Jewels and The xx have records out (now or soon); so too does Sundara Karma and You Me at Six. Some fine artists in there but nothing that kicks you in the nuts the way you'd like. Let's call it a more considered and melodic brand of music – things will change by the middle of the year. It is interesting to see how the mainstream will evolve and sound between now and April but I feel more bands will come to prominence and a celebration of music with intelligence, compositional depth and colour. Whether that turns out to be true I am not sure but am fairly confident. In the underground, bands are wasting no time in getting out the guitars and amps and cranking things up to eleven. Red Gazelle like to frolic and leap; they evade the hunting lion whilst dancing gracefully. In fact – when it comes to the savannah paradigm and hunter-versus-the-prey parable – Red Gazelle are the predators and feared ones – at least that is what their music suggests.
It has been a while since I've been in Australia: one of my favourite musical nations and one that always provides surprises. Over the past few years, I have looked at female solo Pop from Brisbane and wonderful, modern Christian-Rock; awesome bands from Melbourne and glistening, street-wise Rap/Soul from Sydney. Whilst Melbourne remains that Mecca for me – somewhere I have never been but feel would be perfectly suited to me – Sydney is that centre of excellence that keeps on giving superb music. Whilst Melbourne lies at the southern tip of Australia (in Victoria and directly north of the island state/region of Tasmania); Sydney is on the south-east coast in New South Wales. The two cities are not too far from one another but have very different scenes. I always associate Melbourne more with solo artists and a certain brand of music – more Pop, Electro. and Soul sounds. Sydney provokes images of Rock, Alternative and Indie bands. That might be a generalisation and simplification but Red Gazelle seem to define the wave of new talent emerging in the city. Local duo MEZKO consist Kat Harley and Laura Bailey and have been tipped for success this year. Their debut E.P. is due to drop early this year and they are a force to be reckoned with. Last year, Sydney-based artists like Sampa the Great, Jess Kent and Ngaiire made impressions and progressed in their careers.
They are artists to watch closely (information from http://music.theaureview.com/features/10-female-artists-you-should-be-listening-to-in-2016/) and will be growing ever-stronger throughout this year. The tastemakers have been a bit slow when it comes to collating their 'Ones to Watch' this year. Sydney does not really need to prove itself when it comes to awesome bands. AC/DC, Midnight Oil and The Vines hail from here; INXS are another (great band from there). If the female artists I listed play a mix of sensual and forceful: the bands are a lot more straight-ahead Rock. What I mean is there seems to be a split. The bands are, by and large, Rock-based and edgy whilst the solo artists are more cross-pollinating and 'softer'. There is that huge variation is Sydney and it remains a market that is relatively untapped and underrated. I feel Australia gets overlooked a lot in favour of British and American music. Established, current acts like Tame Impala and King Gizzard & the Lizzard Wizzard (Flying Microtonal Banana is out soon) are among the finest artists in the mainstream – the terrific Royal Headache created one of my favourite albums of 2015 with the majestic High. It is hard to get a grip of all that is happening in Sydney, let alone Australia. Sydney continues to impress and inspire: Red Gazelle seem to fit into the city very well and carry on the tradition/sounds of forefathers like AC/DC and The Vines. I know the boys are influenced by British acts like Royal Blood and you get a bit of that in their sound. My abiding point, in this segment, is to pay closer attention to Sydney-based music and the variation of artists playing across the city.
It is encouraging seeing Red Gazelle prosper and campaign. Their eponymous E.P. was released at the tail-end of last year and is a taut and dynamic set of songs that do what you'd expect: get the body activated and lodge themselves in the brain without foreplay or warning. Their live performances have been lauded – mixing humour and personality alongside sweat-inducing jams – whilst they have a clear ambition to remain and succeed. I started by looking at 'proper' Rock artists and those that take in very little Indie/Pop sounds. Over the past few years, we have seen those bands that claim to be 'Rock' artists but have been a bit weedy and Foster's-esque – watered-down and a bit weak (sorry!). If you are going to make such bold claims then you need to back it up with some genuine, unfiltered grit and passion. Inspired by the critically-acclaimed Indie acts (naming no names); there has been a lot of bands emerging that awkwardly straddle Pop and Rock without really embracing either genre. That is the case in the mainstream yet underground/new musicians seem to be doing it right. Red Gazelle is not the only band out there intent on keep Rock's torch burning and bright. In previous features, I have asked whether genuine Rock is existent or seriously endangered. There have been fewer 'traditional' Rock bands come through as the trend for more Alternative-cum-Indie-via –Pop sounds has been embraced. Maybe it is a sign of the times or just the way music is changing: the passionate music listener always yearns for a decent, old-fashioned Rock act who throw away the synths. and whistles and gives us a proper, unashamed blast of sound. Red Gazelle is one such act but have plenty of long-term appeal and detail in their music. One of the problems with Rock, as we have always perceived it, is the music can be rather unsophisticated and raw – which gives you a definite hit but does not yield repeatability and long-lasting memories. Maybe that is why many new acts are putting in other genres (alongside Rock) but it is an interesting point. I sense there is a hankering (among the masses) for bands that reinstate that established Rock format and shove their hands down your underwear. I have fondness and love for most genres but worry Rock is dispensing with the cigarettes, Jack Daniels and stubble and picking up a red leather jacket (from a blink-and-you'll-miss-it shop in Brighton) and quaffing on a caramel latte. Not to suggest the genre is becoming gentrified and sanitised but there is a definite change afoot. With mainstream acts like Royal Blood planning an assault very soon: new artists such as Red Gazelle are providing me with a lot of hope – that like-minded bands are out there and unwilling to see Rock abandon its roots.
The Sydney boys are not new to music and have recorded material since 2015. They provided a cover of Red Hot Chili Peppers' Parallel Universe (January 2015) and gave it their own inimitable spin. The vocals, to me, had that essence of Chris Cornell if anything. A more gravelled and masculine take on the song: that sexiness and funk are there but the guys transformed it into something tighter and transformed. Perhaps a little darker and heavier than the original; it was a stunning cover and brought new life from the track. In terms of original material, the eponymous E.P. is their first real work. I say 'E.P.' but it is a seven-track record that could be classed more a 'mini-album'. It shows a lot of confidence and strength; the full extent of their arsenal. It is a leap in confidence and strength and boasts strong and consistent songwriting. The tracks all have a different flair but rooted by incredible band performances. In terms of where they are going from here; it would be great to hear more material this year – the boys might be touring and getting this material on the road. I know they have a core local following and demands across the city. The material on Red Gazelle is comprised of older material (from 2015) and some newer cuts. They have been collating songs since their inception and are excited it is out there. The reaction their debut E.P. has garnered is pleasing and encouraging. The boys will take this and look set to keep the momentum and fascination high. I am not sure how this will manifest itself in 2017 but maybe a single (or two) will come from their E.P. After that, and heading more into the middle of the year, they will be thinking ahead and where they can play. Their music has that utilitarianism that means no nation will be immune to its immensities. Red Gazelle is the sound of a young band finding their feet but already sounding cemented and assured – not copycatting others or showing any weaknesses.
I wanted to focus on Burning Desire because, not only is it the strongest song on the E.P. (in my opinion), but shows the true strengths of Julian Cartwright on vocals; Cameron Revell on guitars; David Schneider's drumming and Simon Skipper's bass work. Unlike many of the song on the album, it starts quite considered and slow. The strings twinkle and tease but it only takes a few songs for the band to kick that into touch. It is an introduction that wrong-foots the listener and assumes you're bedding in for a romantic ballad of some sorts. To be fair, the song is one of the most considered and rounded on the E.P. – it is not as snarling and attacking as others and has a sense of cool and consideration. In the opening stages, the boys come together to provide a mule's kick of spice and booze: notching the song into overdrive and furiously shifting through the gears. When our hero comes to the microphone, his voice is aching but comes with some caution; there's a heavy heart and a lot on his mind. Burning desire and fears are there: a hero/heroine burns bright and there is a sense of longing and lust. In terms of the production, it is one of the most lo-fi and bare tracks across Red Gazelle. The entire E.P. is quite raw and under-processed but here there is a real vulnerability and live sound. That is pleasing as the words and notes are clearer and have an unwashed, impure quality to them. Whilst our lead sings of having the strength of a hundred men – an image that shows how strong his heart is beating – you can imagine those words coming from a small venue whilst being chanted to the crowd. It was interesting hearing words that profess of superhuman strength and desire.
It is easy, in these early moments, looking at the song as a call to a girl. Maybe the heroine has that zest for life and alluring beauty that is causing all manner of contortions in the hero's soul. Yearning for that sacred touch and coming together; you sense an anxiety and strain that runs right through the track. He, as professed, is galvanised and intent but maybe lacks that bravery or the right words. It is an intriguing segment that gets you thinking about love and a flirtation. Of course, one can also apply the words to a wider sense and looking at ambitions and achievements. Burning Desire is a song that could be linked to one's need for success and achievement: getting out there and making dreams a reality; doing what has seemed impossible in the past. As the song evolves, you start to turn away from romantic interpretation and look more at the hero. He is a phoenix emerging from the flames and trying to rebuild to an extent. Wanting to purge mistakes and start life afresh: that emphatic and determined vision keeps sparking and igniting in every note. Maybe there have been errors and poor choices made before; there is a degree of foolishness and naivety but that is not going to be the case here. One can apply these words to music – that need to succeed and accomplish great things that may erase problems of the past – or a sense of fulfillment – whether that be romantic or spirutal. Few can deny the power and unity of the band and the incredible composition. With the bass gliding, guiding and spitting venom: at once melodic and smooth, the next vengeful and muscle-flexing. The percussion, a strong asset in every song of the band, is as ripe and primed as ever. Cracking, potent beats and multi-armed ferocity provide ample majesty to the most powerful moments: when the song is more refined and eased, the percussion matches with a sense of compassion and empathy. Guitar notes squall, squall and explode: intense and sharp at once before mutating into something more explosive and stormy.
"It's all inside" is this burning desire. The chorus is among the band's most striking and instant. A powerhouse of melody, technicality and musical ability: one that will be sung and shouted by audiences all around Australia (and the world, should the band make it overseas). In so much as Burning Desire looks at the hero and making his way on; you cannot ignore the underlying suggestions of love and separation. A previous bond is mentioned – now the two have been given a second chance – so maybe an old relationship is being dusted off and investigated. It is hard to say just what was in the mind of Red Gazelle which makes the song that much more interesting. Whist you are propelled and fascinated by the lyrics, the merits of the compositions are not lost. The guys are at their most focused and ready (on the song) and project one of their strongest performances yet. By the latter stages, the song yields new allure and you are still piecing together bits of the jigsaw. All our man wanted was to bring something to life and let it breathe. That desire inside him is still caged and bottled but in need of release and freedom. The vocals keep strong and determined to the last and there is no rest to be found. Whether the hero obtained satisfaction and resolution is not made clear but you are invested every step of the way. A full-on stomper from the band and the prime cut from Red Gazelle. I have suggested nods to Soundgarden and you get a bit of their majesty and sound in the song. To be honest, it is a starting point for the band who do not try to replicate anyone at all – they are their own band; that individuality shines through bright. Burning Desire is the sound of a group who are determined to remain in music for a long while. On the show of things, that does not seem so far-fetched.
If you have not heard the Sydney band's self-titled E.P. then I would suggest you get on it. It a focused and economical work that does not outstay its welcome nor burn too quickly. In fact, many of the songs will flash into your mind after it has been heard - little snippets here and there come to the mind. When that happens, you hanker for the music and dive right back in. Opener Carousel is comprised discordant strings and hard-racing percussion. I mentioned Soundgarden and Chris Conrell earlier and one gets a sense of that. The vocal has that whiskey-soaked, animalism and power whilst the compositions have a bit of Grunge to them. Carousel sees its hero looking down on people and seeing them as "nothing" in his eyes. Whether this is a friend or sweetheart; a human that has scorned them or a general commentary on politics and the wider world – a song that fascinates and grips with its imagery. It is a compelling performance from the band that ensures the composition does not retreat into the background. Time Won't Heal is one of the most attacking and bellicose offerings on the E.P. Its introduction is swaggering and intense: sounding the alarms and unleashing the hounds. The world's never-ending turning will not stop the burning of the hero – a message and image that compels thoughts. You do wonder who is being assessed and what is being ascribed. The powerful, tight-knit performance gives the song the necessary grit and authority to get straight into the brain. It is a full-on crowd-uniter and one that will go down well live. Time Won't Heal has already been released as a single (September 2015) and rightfully so: one of the strongest songs on the E.P. and a definite fan favourite. Another song that has already been exposed to daylight is the towering beast, Damascus. Shredding, pummeling and block-rocking energies fire the song into the stratosphere. Our man is in self-reflective mood and assessing his choices: a deep and quasi-philosophical track that overflows with fireworks and sweat. It is another E.P. highlight and shows influences of '90s Grunge/Rock but has that distinct and incomparable Red Gazelle sound. The entire E.P. is compelling and focused; comprised of epic, planet-straddling songs that motivate listeners to immerse themselves and get lost. Red Gazelle is an E.P. that will put the band on the map and shows their peers exactly how it should be done!
I have looked at Rock as a genre and just how investible and secure it is. Whilst there is no longer the busy and diverse (Rock) scene we had years ago – that is not to say Rock is a spent force and struggling to find its feet. I remember there was a real transatlantic surge around the time The Strokes and The Libertines lined-up against one another. The leather-clad cool of the New York gang put The Strokes on the map. Essential, era-defining records like Is This It blended Garage-Rock revival sounds with Post-Punk and Indie-Rock. The Libertines had that same scuzzy, youthful vigour but differed their subject matter and possessed a different dynamic – that brotherly bond of Carl Barat and Pete Doherty seemed more vulnerable and majestic than that of The Strokes' members. It was not quite the rivalry we saw during the Britpop days – Blur and Oasis slugging it out – but great to hear two wonderful bands showing what the best of New York could do; what the best of London could provide. That, in turn, led to a lot of like-minded acts setting up and trying to invoke that same spirit and genius. Whilst few bands came up to their mark; it was great seeing a genuinely competitive and active Rock scene unfold. Of course, The Strokes and The Libertines brought genres like Punk and Indie into their work. Few Rock-based bands keep to a single genre – always splicing another sounds and eras. Since those days (2002/2003-ish) there hasn't been the same consistency and quality but we cannot suggest Rock is dying or on its last legs. The likes of Red Gazelle have that turn-of-the-century sound but (the band is) distinctly Sydneysiders. They draw in elements of their local (music) community and do not try to emulate any other act.
It has been a long time since I've had the chance to review an Australian acts and, therefore, is wonderful to proffer Red Gazelle. Of the back of this review, I am compelled to pen a piece about the Australian music scene: the differences (in terms of scene) between Sydney and Melbourne; the underrated areas like Brisbane and Perth – the former has always be among the finest musical areas of Australia but gets little international attention compared with Melbourne and Sydney. I know I lust after Melbourne and all its beauty – the beaches and bodies; the music scene and café culture; the history and clement weather – but have a place in my heart for Sydney. Depending on where you live; you become swamped by the choice of homemade musicians and have little time and attention to dedicate to international acts. There are people (like me) who keep their eyes on other nations but it is really difficult spending a sufficient amount of time away from home. Not all nations have a full and interesting music scene but Australia is a nation that is among the world's finest – alongside Sweden in terms of innovative artists and jam-packed scenes. It is not just Sydney-based bands we should be alerted to but the fantastic solo artists in the city. One of the reasons I am keen to promote Australian artists is for a number of reasons. Not only can Britain engage in a cultural exchange – get Australian acts playing in the U.K.; open doors for our musicians to play over there – but encourage wider thinking; make British music more international and less homogenised (in terms of nationalities). I know Red Gazelle will be keen to come over to Britain and play but are probably having too much fun in Sydney.
It is summer over there and simply scorching – 25 degrees today; 38 degrees yesterday. The city is chockers with natives, tourists and beach-yearning humans. The boys will probably be keener pulling out a slab (a twenty-four-pack of beer) and watch a grommet (young surfer) ride the waves – fair dinkums, I'll stop the attempts at Australian slang! To be fair, the weather is crap compared with Sydney (currently cold and wet: when is it ever not?!) but we have a lot of great venues the guys could warm up seriously quick. Away from London, there are lots of great northern towns and cities set-up for the band; London itself could keep them occupied for a while. Whether a jaunt over here is possible – Visa applications and work permits might be an issue as would cost and accommodation – I am not certain but they could come over here in the summer. By then, one hopes, it will be warmer and London will be a good first-stop for them to rock; then up the country to take in some of the finer spots we have to offer – if they could take me back on the plane to Sydney I would be most appreciative! The only way we are going to combat compartmentalisation in music is promote international acts alongside our own. The mainstream media does as do blogs but there are a lot of bands/artists struggling for focus. Whether the likes of The Sydney Morning Tribune and Daily Telegraph feature lesser-known acts; Triple M 104.9 open the airwaves to such acts; Today has the likes of Red Gazelle on their sofas? Australia has a lot of great music magazines – Acclaim, Frankie and Hysteria Magazine; Oyster and Happy Mag among the finest in the nation – but how many column inches can they dedicate to underground artists?! I guess social media is the most effective tool to get the smaller bands/artists attention but we here (Britain) could do our bit.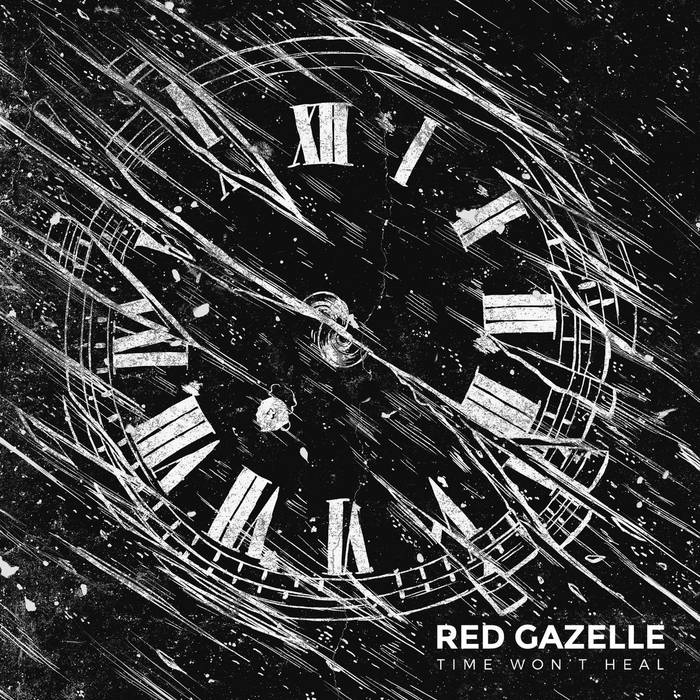 We drink their beer and eat their food; we mangle their dialects and enjoy their daytime soaps – one of those sofa-zombies that happily encapsulates myself in the beauty and endless misfortune of Home and Away; the predictability and gloss of Neighbours – so why do we not herald their music more?! I guess it is down to British journalists to provide more articles and time promoting the Australian music scene. We, as a people/population, have quite short attention spans and will not often go exploring off our own backs – we need to be spoon-fed to an extent. There are some great venues in Sydney (The Metro Theatre and Allphones Arena in the city/outskirts; Oxford Art Factory in Darlinghurst; The Basement in Circular Quay) that takes in Bondi Beach's The Beach Road Hotel, Millers Point's The Hero of Waterloo and he Vic (over in Marrickville). I hope Red Gazelle can come and play some of the pubs and venues in the U.K. and help create awareness of their local scene and Australian music in general. In order to experience music at its fullest and finest there needs to be tribalism: organize ourselves in the media (and social media) and ensure there is widespread, fair promotion. Until such time there is a for-one-and-all website – one of my most recurrent ambitions and ideas – that houses music from all around the world in a convenient domain name then we are a little stuck at the moment. Red Gazelle are a band that deserve a lot of respect and affection: this is the year they will get that. Their latest E.P. is a brash and fascinating proclamation that warrants a wide, worldwide audience. It is only a matter of time before the band are an intercontinental proposition. This year they will be flat out like a lizard drinking (sorry!) and are no pikers (last one, I promise). The boys want to come to the party and make time for everyone. They are busy now promoting their E.P. – sizzling in the Australian summer – and rocking out. I am not sure what their tour schedule looks like but let's hope they pay us a visit this way so we can all…
SEE the Red Gazelle buck and bronco like bonzer drongos.
[bandcamp width=350 height=470 album=1245547314 size=large bgcol=ffffff linkcol=0687f5 tracklist=false track=3736591100]
_________________
Follow Red Gazelle
Facebook:
https://www.facebook.com/redgazelleband
Twitter:
https://twitter.com/redgazelleband
Instagram:
https://www.instagram.com/redgazelleband/
YouTube:
https://www.youtube.com/user/RedGazelleBand
SoundCloud