FEATURE:
 
 The Nine Albums That Mean the Most to Me
______________________
I have been seeing a lot of people sharing their views on the…
nine albums that they could not be without. In the spirit of sharing/self-indulgence, it got me thinking about those records that have made the biggest impact in my life. It is hard narrowing it down to a mere nine but some obvious ones sprung to mind. It is great thinking about records and why they are important to us: how they change us as humans and make us think more deeply about the world around us. It would be good to hear other people's suggestions and lists: those that deserve to be on the list and warrant deeper study.
Paul Simon – Graceland (1986)
Released in 1986, this is one of the first albums I remember hearing as a child. Its themes and political messages took many years to settle in but those textures, musical variations and exquisite performances were instant and unforgettable. Under African Skies remains my favourite because of the duel vocals of Paul Simon and Linda Ronstadt. The unbeatable opening one-two of The Boy in the Bubble and Graceland are Simon at his very peak. There are no filler songs or anything that comes close to being indispensable and world-class. Graceland was, at the time, the benchmark of experimentation and the standard other artists were inspired to equal – although nobody has ever reached that degree of genius and innovation.
[youtube https://www.youtube.com/watch?v=0ptBc9v5a2U&w=560&h=315]
Soundgarden – Superunknown (1991)
Among the Grunge overlords of the 1990s, Soundgarden always held a special place for me. Perhaps Nirvana were better and more influential but Soundgarden were dirtier, harder and more eclectic. Songs might have, with most bands of that genre, looked at suicide, depression and nihilism but the songs across Superunknown do not weight you down. Black Hole Sun is the band's signature song and a powerhouse display of emotional dynamics; the guys' tight performances and connection. Chris Cornell's lion's roar of a voice dominates proceedings. Whilst not as scintillating as Jesus Chris Pose and Slaves & Bulldozers (which appeared on the band's previous album, Badmotofinger) tracks like Fell on Black Days and Limo Wreck contain enough emotion and anger; Spoonman is the U.S. band in funky, hip-swiveling mode; 4th of July a grungy, fireworks-finale song. It is hard to define and label the album because of its breadth and depth. Nearly twenty-three years after its release: Superunknown remains one of my favourite records.
[youtube https://www.youtube.com/watch?v=3mbBbFH9fAg&w=560&h=315]
Kate Bush – The Kick Inside (1978)
The Kick Inside remains one of my earliest (and fondest) musical memories. Wuthering Heights was one of the first songs that lingered in the mind. The captivating and beguiling voice of Kate Bush was, at the time, like other I have heard – all these years down the line it is as unique and unbeatable as they come. So much character comes through. Audaciously wide-ranging and expressive; divine, bird-like and balletic. The Man with the Child in His Eyes is astonishing songwriting from the then-teenager. Them Heavy People remains my favourite song from the album – in spite of the fact many critics wrote it off as 'Reggae-lite' or filler. Whilst not Bush's most-celebrated album (Hounds of Love is the boss) it is her first and, in my view, her most important. It showed what she was capable of and the full extent of her talents. Breathy, sensual and pure one moment; skipping, child-like and innocent the next. It is an album of contrasts and emotional contradictions but what remains is an incredible talent taking her first steps and ending the '70s with a phenomenal album.
[youtube https://www.youtube.com/watch?v=NAj8suae3WY&w=560&h=315]
Radiohead – The Bends (1995)
Like Kate Bush's The Kick Inside; The Bends is often overlooked in favour of OK Computer and Kid A. The Bends was Radiohead proving a point. Following their somewhat patchy debut, Pablo Honey, the Oxford boys had no right creating something as audacious as The Bends. It is an album full of highs. From the immense, swaggering title track to hard-out Rock tracks My Iron Lung, Just and Bones. Tender, soul-touching tracks Street Spirit (Fade Out), (Nice Dream) and Fake Plastic Trees prove how diverse the band was – able to sound completely untouchable when turning the amps up or taking the lights down low. The album is so special to me not only because it emanates from my favourite band but because of the sonic endeavour and consistently strong songwriting throughout. It is the one album I would choose above all others.
[youtube https://www.youtube.com/watch?v=LCJblaUkkfc&w=560&h=315]
Carole King – Tapestry (1971)
This album, like Kate Bush's debut masterpiece, is a really early one for me. The 1970s saw a lot of wonderful female songwriters emerge: few were quite as divine and talented as Carole King. An album that goes beyond mere personal-intimacy and revelation – a trope that defines a lot of singer-songwriters – it transcends time and place and brings you into the record. You cannot listen to songs like You've Got a Friend and It's Too Late and not be buckled and awed. Will You Love Me Tomorrow? was co-written with Gerry Goffin and is the standout from the album. Heart-melting and emotionally bare: one of those songs that define an album and an era. Carole King remains one of music's true originals and has inspired legions of modern songwriters. I love Tapestry because of its intimacy and honesty; its musicality and that commanding voice of Carole King.
[youtube https://www.youtube.com/watch?v=m8KlYc0xG80&w=560&h=315]
Jeff Buckley – Grace
Getting pretty close to The Bends (in terms of my all-time favourite albums) there is a special place in my heart for Jeff Buckley's hymnal hurricane, Grace. Never have I been so affected by a voice and a musician. I have long-studied Buckley and his interviews; adored his music and what went into the songs. It is a tragedy Grace is his only studio album – having sadly died in 1997 – but that one record alone has influenced countless musicians. It is hard to define just what Buckley brought to music but there is undeniable beauty and expressionism in his voice. Able to go from whispered to orgasmic in the space of a few seconds: a man who performed through feel and intuition as opposed to notation and learning. Hallelujah is that one song we all associate with Jeff Buckley. Written by the late, great Leonard Cohen; it is owned by Buckley. Across Grace, there is so much to adore and admire. Few singers, since or before Buckley, have had that same ability and magic. You only have to listen to a few notes of Last Goodbye or Lilac Wine to know his reputation and legacy extends far beyond the one song.
[youtube https://www.youtube.com/watch?v=y8AWFf7EAc4&w=560&h=315]
Michael Jackson – Bad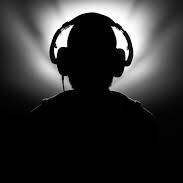 It is impossible to have a list of classic albums and not include a Michael Jackson classic. Bad was, at one point, the soundtrack to my childhood and the sound blaring from many cassette players (yes, I'm THAT old!). Back in the late-1980s there were some exceptional albums being laid down but few quite as immediate and enduring as Bad. Whilst many would place Thriller or Dangerous above Bad; to me, it defines a time and place. Sure, there are some filler tracks (Just Good Friends for one) but even the critics' maligned inclusions – Liberian Girl, Speed Demon and Dirty Diana – are far stronger than the lesser efforts of Thriller. There is not quite the same one-two-three as Thriller, Billie Jean and Beat It; the gritty and edgy Jackson gems such as Jam and In the Closet but that is not a problem. Bad, to me, stands out because it was Jackson experimenting and trying to prove he could follow Thriller with something worthy. Bad has some rough edges and too-polished production but what comes through is Jackson's authority and wondrous vocal talent.
[youtube https://www.youtube.com/watch?v=crbFmpezO4A&w=560&h=315]
The Beatles – Rubber Soul
Again, could you have a list of your favourite albums without one from The Beatles? I go for, as is clear with Kate Bush, Radiohead; Michael Jackson and Bjork, the L.P.s that do not necessarily define an artist but have that underdog spirit. With Rubber Soul, it is the Pop brilliance and the sound of Lennon and McCartney hitting their stride. It is one of the first (The) Beatles records where the songs are original – the guys released Help! the same year but that contained covers. That legendary songwriting unit was solidifying and growing in confidence. That comes through right from the introduction to Drive My Car. The haunting visions of Nowhere Man are balanced by the Gallic romance of Michelle; the sumptuous three-part harmonies of You Won't See Me and The Word take the breath; Girl and In My Life are, conversely, utterly romantic and completely heartbreaking. If John Lennon claimed (album closer) Run for Your Life was his least-favourite song (I presume from The Beatles rather than ever) that is, perhaps, the only weakness of Rubber Soul. Revolver would follow a year later but Rubber Soul started the earthquake. It has been more than fifty years since that album came out (insane to think about!) but it remains timeless and nuanced all this time on – revealing gifts and secrets in 2017.
https://play.spotify.com/track/02wfEb4PyvM4XvsqDNtqVm
Björk – Debut
I have already mentioned Kate Bush as a truly iconic and one-of-a-kind-voice. Whilst that is the case with Bush: many have tried to replicate her and come close. Nobody would dare and try to reach the eccentric heights of Björk. Debut is, as you can detect, the first album from the Icelandic treasure and, to me, her finest effort. Many have noted how Nellee Hooper's production employs too many electronic effects and random noises. To be honest, that futuristic approach introduced Electronic music into the mainstream and is (Debut) regarded as one of the greatest records of the 1990s. Human Behaviour is that hair-raising, extraordinary opener that shows how adaptable and flexible Bjork's voice is – from a pixie-like tease to chest-opening roar. Music has not encountered anyone like Björk at that time so the eccentricities and vocal stylisations must have seemed rather odd and hard-to-love. Venus as a Boy is the highlight and one of the finest tracks Björk has ever recorded. Big Time Sensuality is explosive, colourful and celebratory whilst Violently Happy – with its contradictory title and images – is a pure pleasure-ride from start to finish. Fantastical and magical; an album that employs so many styles and musical adventures – it is such an intoxicating creation from a true musical maverick.
[youtube https://www.youtube.com/watch?v=6E5-4GdzXWw&w=560&h=315]