FEATURE:
 Mine's a Double!
  
The Greatest Double Albums of All Time
_______________
THE reason for writing this feature is because I am discovering…
fewer and fewer new artists releasing a double album. To be fair, the 'art form' is not a common one but there is a reason for the surfeit: the sheer risk and cost associated with releasing a double album. You have to be VERY sure the material is worthy and people are going to sit through it. There have been some awful attempts at a double L.P. – I shall not name those culpable – but some wonderful examples.  I look at the artists who have damned the odds and produced a double album that has stood the test of time and amazed fans – going down in history and showing it is (sometimes) worth taking a gamble.
______________
Outkast - Speakerboxxx/The Love Below (2003)
The fifth album from the U.S. Hip-Hop duo spanned over two hours but is seen as a truly revolutionary and year-defining record. We all know Outkast are capable of producing a world-class album but eyebrows were raised when Speakerboxxx/The Love Below was announced – could they sustain their magic and brilliance thirty-nine tracks? As double albums go: that amount of tracks is almost unprecedented. Each member of the duo took one side of the album. Big Boi's Southern Hip-Hop Speakerboxxx was influenced by P-Funk whilst André 3000's The Love Below joined Pop, Funk and Jazz together in an eclectic, one-sip-and-you're-pissed concoction. Critics hailed it as imaginative, visionary and ambitious. It was mentioned in the same breathe as Sign o' the Times and The Beatles because of its scope and influence: Outkast creating the Hip-Hop equivalent.
[youtube https://www.youtube.com/watch?v=EAgfrE28gpc&w=560&h=315]
Prince - Sign o' the Times (1987)
The aforementioned Sign o' the Times was Prince's ninth album and followed up Parade – a record that was brilliant but not acclaimed as widely as one would think. His rejoinder was the first album following the disbandment of his backing band, the Revolution. Recording sessions were so fruitful, Prince decided his next album would be a triple-disc release. That was culled to a double after negotiations with the record label. Unlike some albums, there is little indulgence and fewer filler numbers – in fact, there are no filler tracks at all. Prince's one-man band abilities and sheer confidence reigned throughout. Maybe Prince would create tighter and more focused records but he would never make something as wonderful. Sign o' the Times was, if you think about it, the perfect template for Prince. An artist as cross-pollinating and far-reaching, at the best of times, was constricted by the limitations of a single album. Sign o' the Times stands as a true masterpiece and the finest thing the late Prince ever lent his name to.
[youtube https://www.youtube.com/watch?v=W7dJXvUJtuY&w=560&h=315]
Sonic Youth - Daydream Nation (1988)
The Alternative-Rock band's fifth album was recorded in New York and released by Enigma Records. It was their last recording before they signed to a major label and received huge praise from critics. Considered to be the pinnacle of the band's career: it fulfilled the band's fullbore aesthetic and indulged their variegated and broad emotional palette. Few albums of the 1980s were as spectacular, influential and profound. The song's compositions were varied and textured whilst the lyrics switched between mature reflectiveness and emotionally-charged. It's radical, political edge stunned critics at the time. It is hard to say how important the album is – and how many bands were compelled to record music because of Daydream Nation – but Sonic Youth laid down an astonishing album. Many would have liked it stretched to a triple album but that might have been excessive. It only has twelve tracks but longer numbers – The Sprawl and Total Trash – exceed seven minutes whilst the finale, Trilogy, is nearly fifteen minutes in length. An essential album for those who appreciate genius music – not just reserved for Sonic Youth fans.
[youtube https://www.youtube.com/watch?v=p4z62VrXAlM&w=560&h=315]
The Rolling Stones - Exile on Main St. (1972)
Later, I will include a classic double album by a legendary British group: there is a lot of debate whether Exile on Main St. equals that particular album. Released back in 1972, it was The Rolling Stones' tenth album and blended Blues, Soul; Country, Gospel and Rock elements. Initially subject to mixed reviews – critics at the time not sure what to make of it – it gained enormous retrospective affection. It has gone on to be considered one of the greatest albums of all time; even if there was a feeling (in 1972) there was inconsistency in to be found. A lot of the songs have a black mood but there are some truly extraordinary, energised moments. From Rip This Joint to Tumbling Dice: Exile on Main St. is a visionary work from a band who, by many, were questioned. Some wondered whether The Rolling Stones could truly ROCK. Jagger's voice is at is cynical, cocksure best (filled with ennui and nuance) whilst Richards' riffs are at tight, funky and electric best.
[youtube https://www.youtube.com/watch?v=NehZl_X3hjQ&w=560&h=315]
Bob Dylan - Blonde on Blonde (1966)
Talk about legendary artists as you have to think of Bob Dylan. His seventh album started under auspicious circumstances. Recording began in New York (in 1965) and continued until the following January – the result of that was only one of the album's tracks (One of Us Must Know (Sooner or Later) was recorded. Relocating to Nashville, together with some top session musicians, the remaining tracks were laid down. Blonde on Blonde concluded a remarkable trilogy for Dylan: Bringing It All Back Home and Highway 61 Revisited the other two, peerless masterpieces. Blonde on Blonde's lyrics mixed the colloquial and visionary; emotional and romantically sweeping in places. Not only was Blonde on Blonde one of Rock's first double albums but it is, in many people's minds, the best. Dylan was pleased with the results as it contained that bright gold and metallic sound. The fourteen months between Bringing It All Back Home and Blonde on Blonde is unparalleled in terms of quality and scope – unequalled by any other artist since then.
https://open.spotify.com/track/7tJQ4Ekp2vN3NlI3vJJW3v
The Clash - London Calling (1979)
The Punk-Rock legends' third album was released in 1979 by CBS Records. Like so many albums included on this list: genres switch and there is an ambitious mix of sounds and musical ideas. London Calling addresses social displacement, unemployment and racial conflict – drug use and responsibility was also touched upon. From Lover's Rock's messages of safe sex to the anthemic rally of the title track; it is an album that has defined the decade and continues to influence bands. It has sold over five-million copies and is thought of as one of the defining records of the Punk era. London Calling captured The Clash's energy and primal urges; their loud and vital voice and social consciousness. If previous albums (from the band) focused on British sounds and ideas: London Calling incorporated more American sounds and suggestions. Rebellious, romantic and exhilarating: a true one-of-a-kind treasure from one of Britain's greatest bands of all time.
[youtube https://www.youtube.com/watch?v=wqcizZebcaU&w=560&h=315]
LCD Soundsystem – LCD Soundsystem (2005)
This is the first inclusion that comes with a caveat: the standard release of LCD Soundsystem's debut is a single-disc release; the double-disc version is the one that I am looking at. For a debut album, released a two-disc version might be risky and cocky. James Murphy's extraordinary songwriting defined an album that was applauded by most critics. Some felt there were weak moments and unfocused asides but many, who listened closely, recognised LCD Soundsystem as underground hipsters and classic hit-makers. The first disc contains James Murphy-only material whilst the second disc featured singles released since 2002. It was a history of the band: their past and present mixed together in a wonderfully intriguing record. It has gone down as a modern classic and is constantly featured in magazines' list of greatest albums of the decade (2000s). With LCD Soundsystem teasing new material this year; their incredible debut is a benchmark they will struggle to equal.
[youtube https://www.youtube.com/watch?v=j_n1xvMgsUc&w=560&h=315]
Bruce Springsteen - The River (1980)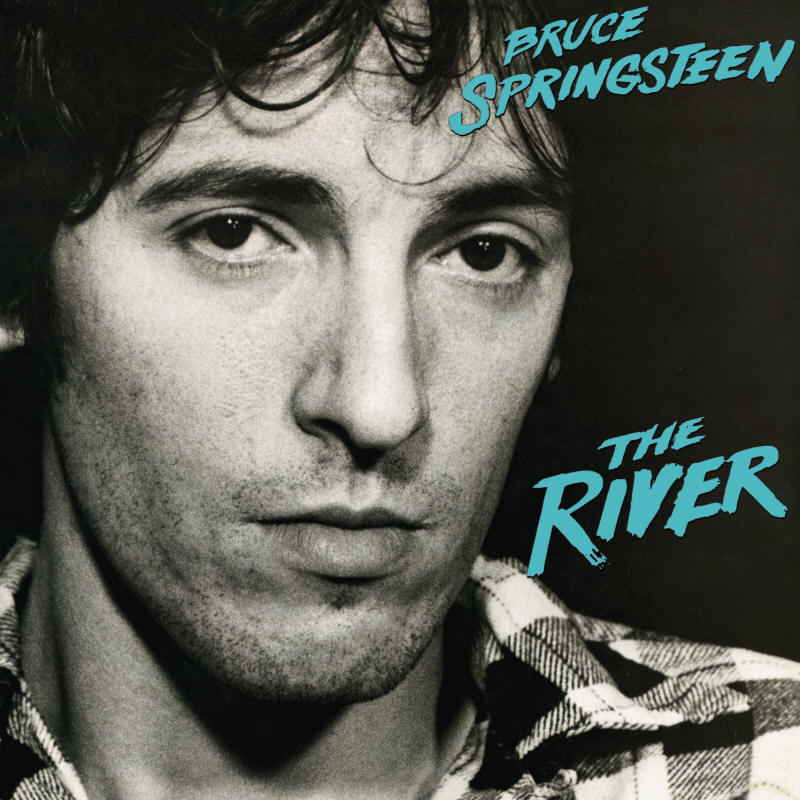 There are few better ways to start the decade than a double album from The Boss. It is his only double release but with confidence high, and Jon Landau as producer, it was always destined to go to number one – hitting the top spot on the Billboard 200. Upon its release, critics vacillated and struggled to convey their feelings into words. The River is a sojourn through Rock's history and, as Melody Maker saw it, like "taking a trip through the rock 'n' roll heartland as you've never experienced it. It's a walk down all the streets, all the places, all the people and all the souls that rock has ever visited, excited, cried for and loved." Songs like Independence Day and Ramrod were leftovers from his previous album - Darkness on the Edge of Town - but there were plenty of new songs to be discovered. The fact tracks such as Point Blank sound essential and irreplaceable is testament to Springsteen's assurance and songwriting talent. The warmhearted and astute intelligence of its author runs through an album that takes us through America's heartland and through its darkened back streets Critics have referred to it as a milestone and unbeatable work and they are quite right. Springsteen continues to record to this day but has never sounded as meaningful and mesmeric than he did here.
[youtube https://www.youtube.com/watch?v=nAB4vOkL6cE&w=560&h=315]
Jimi Hendrix - Electric Ladyland (1968)
The third album from U.S.-U.K. Rock band the Jimi Hendrix Experience was produced by Hendrix and met, upon its release, with muted acclaim. Electric Ladyland spent two weeks at the top of the American charts and spent six weeks on the British charts. Synonymous with hits hellfire, revelatory cover of Bob Dylan's All Along the Watchtower; you will find few greatest-album lists that do not include Electric Ladyland. Some reviewers felt the album was too dense and lacked any real structure. Some tracks were singled as being muddled and forgettable – it did not receive the contemporary praise it warrants. It is another one of those albums that has gained a legacy retrospectively. Certain albums that are strange and against the grain of the time – Beastie Boys' Paul's Boutique springs to mind – take years (or decades) to make their mark. Electric Ladyland showcases the full extent of Hendrix's powers and beguiling talent. A groundbreaking work of brilliance from a band of brothers uncompromising and titanic.
[youtube https://www.youtube.com/watch?v=IZBlqcbpmxY&w=560&h=315]
The Smashing Pumpkins - Mellon Collie and the Infinite Sadness (1995)
Produced by frontman Billy Corgan; The Smashing Pumpkins' third album is a twenty-eight-track opus of incredible scope and wonderment. Led by single Bullet with Butterfly Wings, the album shot to the top of the Billboard charts and spawned a number of singles. It has sold over ten-million units and considered one of the finest albums from the 1990s. Many would question the audacity of a group including twenty-eight tracks on an album. The fact there are no weak moments is backed by a record which sees the U.S. band present their most engaging and ambitious work yet. Billy Corgan's unique and exceptional songwriting is given room to breathe and explore. Mellon Collie' helped reshape the face of Alternative-Rock, almost single-handedly. It is always a risk releasing a double album – regardless of how good you are – but The Smashing Pumpkins had no fear.
[youtube https://www.youtube.com/watch?v=8-r-V0uK4u0&w=560&h=315]
Led Zeppelin - Physical Graffiti (1975)
If The Smashing Pumpkin's created one of the mid-'90s' best albums then Led Zeppelin surely did the same for the mid-'70s. Physical Graffiti is one of those albums impossible to ignore or dislike. The band recorded eight new songs for the album at Headley Grange but stretched the album by including unreleased tracks from earlier recording sessions: one outtake from Led Zeppelin III and three from Led Zeppelin IV – three from Houses of the Holy. Released whilst Led Zeppelin were undertaking their tenth concert tours of North America; the band were hardly in the mood to slow down. Physical Graffiti proved to be one of Led Zeppelin's biggest releases and reached number one in the U.S. Their double album brings together the pastoral Folk of Led Zeppelin III together with the straight Rock of Led Zeppelin II and IV. Kashmir is the standout track: a biblical sandstorm made epic by John Paul Jones' stunning string arrangement.
[youtube https://www.youtube.com/watch?v=ZDwotNLyz10&w=560&h=315]
Stevie Wonder - Songs in the Key of Life (1976)
Songs in the Key of Life has influenced so many musicians. Elton John is one of those that has taken from the album and incorporated elements into his work. Prince called it the best album ever recoded whilst overs have lined up to heap similar praise at its door. The album was the culmination of Wonder's so-called 'classic period' – quite a way to sign-off. No doubting Songs in the Key of Life's ambitions and aims: Wonder wanted to create something truly timeless and immense. He did that it is no surprise the album was his most successful commercial release – reaching the top spot of many critics' polls. Critics noted (how the album) looked at periods of Wonder's life and feelings of the artist. In 1977, Wonder was nominated for seven Grammy Awards – including Album of the Year. As was covered by George Michael and Mary J. Blige whilst Coolio 'reworked' Pastime Paradise into the epic Gangster's Paradise.
[youtube https://www.youtube.com/watch?v=KWhMyOs0pCQ&w=560&h=315]
Miles Davis - Bitches Brew (1970)
When Bob Dylan went electric people freaked out: when Miles Davis turned to electronic instruments, there was less of a protest. He dabbles with electric during In a Silent Way and used electronic piano and guitar on that release. Eager to change his sound and evolve; Davis rejected traditional Jazz templates and utilised a looser, improvisational style commonly found in Rock. Bitches Brew was Davis' first gold record and is seen as a progenitor of the Jazz-Rock genre. Bitches Brew won Grammy Award for Best Large Jazz Ensemble Album in 1971 and changed the face of Jazz. Davis changed the rhythm section for the album and used two bass players (one on bass guitar; the other double bass) and two to three drummers. The rhythmic section was in the centre and responsible for the subtlety, beauty and drama critics picked up on. The imaginative and cinematic scores crossed boundaries and helped bring, up until that point, Jazz deniers access into the genre. Those who find traditional Jazz rather boring and stuffy were drawn by Davis' magnificent work throughout Bitches Brew.
[youtube https://www.youtube.com/watch?v=ibanLlREjTk&w=560&h=315]
Jeff Buckley - Live at Sin-é (Legacy Edition) (2003)
Before I get down to the finest double album ever I want to look at my favourite: Jeff Buckley's New York-based gem, Live at Sin-é. In 1993, Columbia Records – who signed Jeff before he made Grace – released a four-track E.P. that showcased Buckley's interpretative talents and singular talent. The label decided to release a two-disc version of two separate recordings at the coffeehouse – taped over two afternoons in 1993. It is not just the cover versions that struck a chord. Included in the covers were versions of tracks by Billie Holiday (Strange Fruit) and Bob Dylan (If You See Her, Say Hello and Just Like a Woman). In the intimate surroundings, the young Buckley was at his most comfortable and natural. Limos were lining up the block to see the young master – record executives fighting to get that wet signature on their contracts. Live at Sin-é finds Buckley interacting with the small crowd – ad-libbing and cracking jokes and shooting the breeze- armed only with his trusty Telecaster. Soon-to-be-released songs like Grace and Last Goodbye (titled Unforgiven (Last Goodbye) on the live album) were taking shape: a snapshot of someone still finding their true voice but perfectly capable of seducing when portraying someone else's. As live albums go, it has to be right up there – indispensable for every much fan out there.
[youtube https://www.youtube.com/watch?v=__uu9kNBDS0&w=560&h=315]
The Beatles - The Beatles (1968)
The Beatles' eponymous ninth studio album was revolutionary for so many reasons. Aside from its all-white cover – mimicked and copied by many artists since – its sprawling, scattershot collection of songs was unheard of by bands as popular at The Beatles. Most of the songs were written during a Transcendental Meditation course in Rishikesh, India between March and April 1968. If there was harmony during the retreat to India; relations had soured to irreconcilable levels by the time the lads got into the studio. The constant presence of Yoko Ono caused umbrage among the other members – who were concerned she was trying to break up the group. The paranoia of McCartney, Starr and Harrison went into Lennon's inclusion, Everybody's Got Something to Hide Except Me and My Monkey. Starr left the band in 1970 (but returned) and disputes between long-time producer and the band carried into the recording of Let It Be – the penultimate record but final release from The Fab Four. The lack of creative focus was the album's raison d'être – a definition that divided many critics who bemoaned the kaleidoscopic and unedited final result. Despite the inter-group tensions, McCartney and Lennon showed why they were the world's greatest songwriters. Lennon's contributions – Glass Onion, Happiness Is a Warm Gun and Julia the finest – and McCartney's songs – Back in the U.S.S.R., Blackbird and Helter Skleter the standouts – were supported by one Ringo Starr song (Don't Pass Me By) and several George Harrison songs –none that matched Abbey Road's defining statement, Something. What remains is an album that divided critics at the time but (has since) seen The Beatles declared one of the greatest recordings in music history.
https://open.spotify.com/track/0fDmdWRuV1mWwfn1NaoE67