TRACK REVIEW:
Rose Betts
Orange Trees
9.6/10
Orange Trees is available at:
https://soundcloud.com/rosebetts/orange-tree-ep-master
GENRES:
Folk; Singer-Songwriter
ORIGIN:
London, U.K.
RELEASED:
23rd September, 2016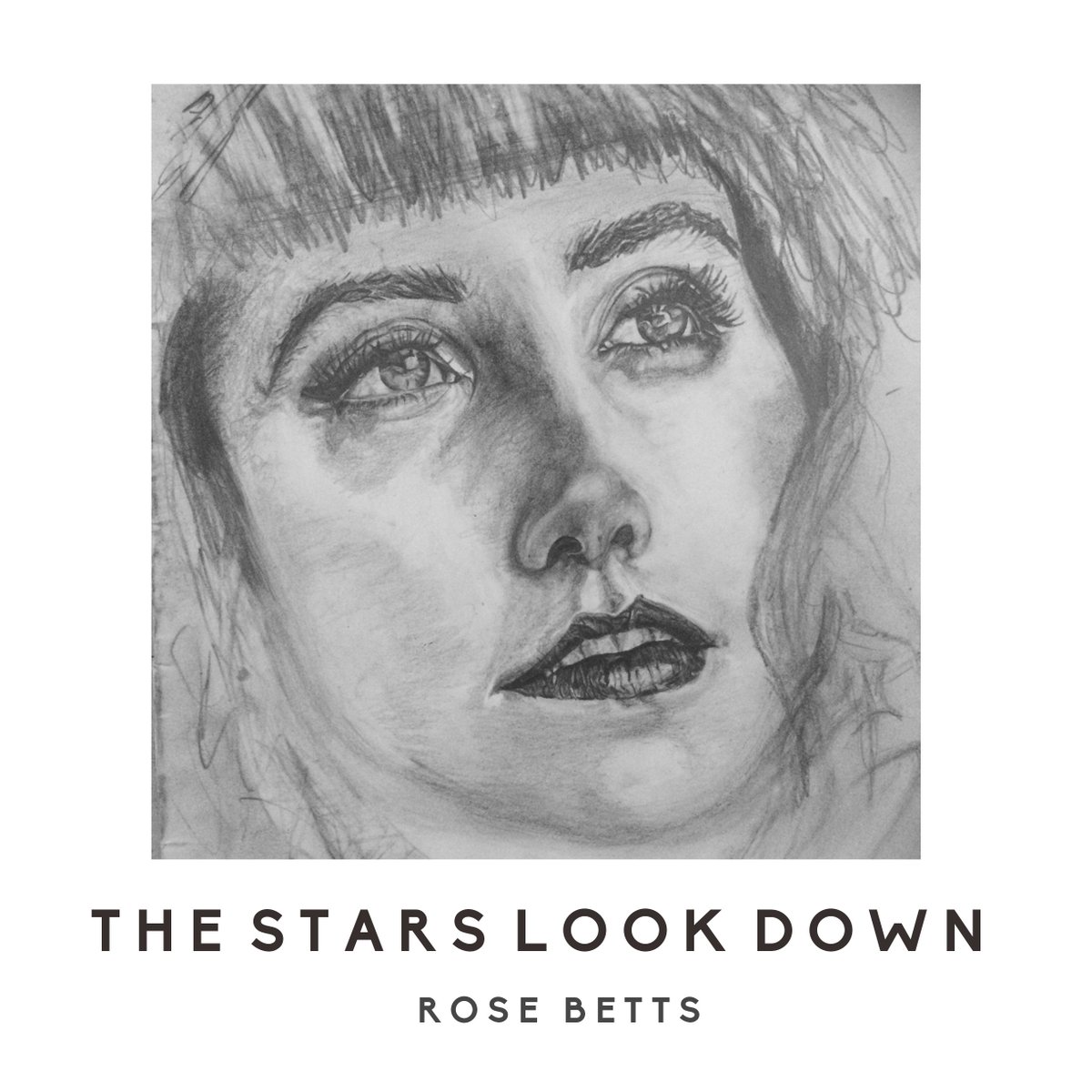 The E.P., The Stars Look Down, is available at:
https://itunes.apple.com/gb/album/the-stars-look-down-ep/id1147993391
______________
YOU might think, with another female singer-songwriter presented to me…
I would have very little in the way to talk about – original points at least. I will come to look at south London as an area for great music – where my featured artist is based – and the understated aspect of knee-buckling vocals; have a look at those components that leads to a successful career with a little bit about the type of singer-songwriter I am tipping for success. I always follow London artists and am interested how different parts of the capital make music. In terms of the East, you have some great Electro.-Pop and more variation than other parts. I guess music reflects the culture and population of a particular area. There are differences between what you hear in northern parts compared to that in the west. I know plenty of bands that are based out of south London and seem to vibe from its cosmopolitanism people and wonderful landscape. I highlight this part of London because it is, to me, the most varied and consistent. I tend to find (artists here) have that extra level of quality and more diversity in their music. Maybe it is where they are geographically and the counties that neighbour them; perhaps the wonderful venues that are there or something else. Take it back to London as a whole and it is clear the city is really stepping up and producing some world-class new musicians. I know other areas of the U.K. are strong and impressive but none quite like London. Again, maybe sheer size and population numbers mean that is always going to be the way but I think not. Most of the U.K.'s music labels and media down here and the population in the city seem to inspire something in musicians. Recently, I have reviewed artists away from the capital but it is good to be back.
Considering Rose Betts; she seems to be someone who is perfectly suited to London and its demands. She released her E.P., The Stars Look Down, last year – the fact I arrive so late is because of a busy diary – and is primed to take full advantage of London. Here, we have some incredible places to perform and a real sense of community. Down in south London, there are wonderful little bars and cafes that would be suited to her music. In addition, you could see her playing at larger spaces like Windmill Brixton in years to come. I love London and all it has to offer but it can be difficult seeing which artists have genuine potential and those that are merely promising. Last year, I tipped upcoming names like Billie Marten for success because of a number of reasons. Riding high in the mix is that insanely beautiful voice of hers – that makes every note sound completely entrancing and hypnotic. Rose Betts has a similar ability and it is a talent reserved for a limited few. We look back at music history and see those artists blessed with a spellbinding voice and take it for granted somewhat. Maybe I am biased but that is the quality I look for when reviewing a new artist. The voice is that thing that is rather subjective but you always know when you have discovered a brilliant one. So-called 'talent shows' are producing artists with overrated voices and muddying the musical water. Those proper musicians that do things honestly, and have a genuinely special voice, are the ones we should be proffering. Betts has a mix of classic singers and contemporary stars but is very much her own woman. I know Betts has been working in music for a while but no amount of training and practice can produce a voice like hers – it is something inexplicable and divine. Critics have highlighted it and used all types of words to explain it. I mention the relevance of the voice because it can make seemingly ordinary music extra-terrestrial and world-class. Betts, fortunately, does not make average music: her latest E.P., The Stars Look Down, ranks as one of 2016's most impressive E.P.s by a new artist. I will be focusing on one song (Orange Trees) but have been blown away by the entire work. Before I continue my point, and raise a new one, let me introduce Rose Betts to you:
"Currently residing in South London with her band she's been tirelessly refining her skills and taking SOFAR Sounds by storm. Far more than stunning vocal delivery, Rose is a multi-instrumentalist whose fingers dance across piano keys like rays of dappled light on water. No wonder – she's been playing since she was 6, an innate ability that once unlocked began to rapidly flow. The eldest of 4 – including her twin – she grew up in an unusual musical household where singing at the dinner table, sleeping on the floor of Proms and being chucked out of Cathedrals' for unauthorised singing were the norm… Now in her early twenties with no formal training to speak of, Rose's many artistic talents came naturally. Where many of her peers are plugged into tech, Rose is plugged into the physical world. Taking inspiration from the rain running in SW12 gutters, the moon rising over Camberwell and winter in a bustling city. There's an unshakable, wholesome quality about Rose that makes her music, her sound and her presence feel and sound so wonderful. She writes alone, but when she plays to an audience she brings them together with soaring melodies and beautifully crafted lyrics that not only capture the imagination but connect with the soul. This girl and her piano defiantly blur genres, demand attention and for a minute, make you forget the mania of modern life. For Rose and her band, the future is wide open. 2016 will see her first official EP release sometime in the summer".
There are so many things to recommend about Rose Betts as a human. From a purely non-musical standpoint, she is one of the most striking and beautiful women in music and marries that beauty to her music. In terms of star quality, she can take to the stage and seduce any crowds ably. In terms of personality – that which matters most – she is eager to connect with her fans and has a down-to-earth nature that you fall in love with. Her social media pages are constantly updated and she is always keeping fans abreast of what's going on. At the moment, her E.P. is being promoted and Betts is looking back at the wonderful gigs she performed at last year. Among them was her time at Union Chapel (supporting The Milk) and you know she is going to go all the way. The singer-songwriter market is one of the busiest around and that is true for its female artists. Betts' band comprises Mel Underwood ad Pete Morrisby. She has already wowed large sectors of London but is not going to rest there. What I love about Rose Betts is she is organised and completely committed to music. You hear so many musicians that expend little effort on their social media outlay and provide thread-bare insight. Betts gives us a full and frank biography and all her social media links. I know many musicians that come into music with some great songs and plenty of energy. Soon enough, they start to tire and cannot keep up with the demands and fast-paced nature of the industry. It is sad to see but one should be aware of the hazards and strains music provides. Rose Betts has that wide-natured social media portfolio and a really impressive and eye-catching official website. In addition, you have regular updates and plenty of great photos – quite the reviewer's dream! That is what really stands Betts out to me: she makes her music and personality accessible but leaves enough room for the individual to interpret and speculate.
Before coming to Rose Betts' music, I will look ahead at this year and see what is going to shape the landscape. I mentioned how I've tipped singer-songwriters like Billie Marten and feel her, and mainstream artists who sound like her will do the best work this year. Rose Betts can be included in that comparison and is an artist who will be creating big steps through this year. In terms of the mainstream, I have already suggested Laura Marling's forthcoming album (Semper Femina) will be this year's best. Perhaps a bold and foolhardy but consider this: she has been away for a couple of years and has never dropped a step. There are other big albums out this year - Queens of the Stone Age rumoured to be back – but I can see nobody challenging Marling for that album of the year honour. I feel the world in 2017 will focus on artists that provide a bit of comfort and beauty – against a wider world that is wracked by uncertainty and conflict. I know Trump and Brexit are still big talking points so music must respond to these crises. Last year, fantastic artists such as Beyoncé created some spectacular work. There was an emphasis, in 2016, on music that addressed vital points and challenged political corruption. Her album, Lemonade, looked at love and infidelity but took the time to talk about racial issues and things happening in the U.S. I feel 2017 will have a different demographic and demand: primed at Acoustic/Folk music and a certain sense of grace. This is where Rose Betts comes in. She is one of the leading names in the underground and I feel she can ascend to the mainstream in years to come. You just feel Betts has all the components and attributes to make changes in music and put her stamp on it. The earliest steps are positive and if she continues this way I predict some really special things.
The Stars Look Down is the latest work from Betts but not her only creation. She is adept when covering other artists and shows what an interpretive talent she is.  A few weeks ago, Betts covered Jimmy Eat World's Hear You Me. Putting her own spin on it; it's a fantastic version and shows just how comfortable Betts is when tackling other people's songs. She can pretty much take on any genre or artist and provide her unique stamp on it. That is a hard talent to hone and one that should not be understated. Betts' constant work and live performances at SOFAR Sounds has helped and meant she is a more confident and assured performer than she was at the very start of her career. Saying that, I Can Never Give My Heart has thumping, pulsating chorus notes and that smooth, raw vocal. It is the contrasts in Betts' voice that makes that song so essential and nuanced. There is a raspiness and soulfulness to the performance. You get blindsided by the percussion which is bellicose and proud. The beats thud as Betts' voice rides high. It is a fantastic song and one that could have fitted in an E.P. Maybe it did not fit the tone of The Stars Look Down but is a fantastically professional and confident song. Demo cuts like Recovery and Row sound complete but, as Betts would confess, perhaps not fully formed enough to appear on an E.P. Nevertheless, these songs are the girl at her piano and singing her heart out.
They are more stripped and intimate than I Can Never Give My Heart and would benefit from a studio work-up. I would like to see Row and Recovery appear alongside one another if only as a single/double A-side. Maybe that will be a consideration but it shows just what range Betts has. She is a songwriter able to create wonder in a number of different circumstances. Whether looking at love or the wider world, she is captivating. Changing Days is another highlight from her new E.P. – a song that had a music video filmed last year. It is a skipping and fast-moving song that has plenty of hooks and a catchy chorus. Betts' voice is proud and reflective as she looks at the changing skies – not sure whether it is light and dark – and the changeable nature of the outside world. It has a stop-start quality that takes the listener by surprise. The chorus is flowing and river-like whereas the verses more considered and paced. Across the E.P., you get a sense of what Betts is inspired by and the kind of topics key in her mind.
Orange Trees gives shivers right from the off. The vocal has a little hint of Amy Winehouse in the duskiness and smoky side. I mention Winehouse with no exaggeration: she is someone hard to top and few artists can naturally replicate the late, great Soul artist. Not that Betts is trying to copy Winehouse but has that similar power and whiskey-soaked tone. If Winehouse got that rasp through hard living; it is the struggles and pains of life that influence Betts. The leaves are falling from the orange trees; there is smoke in the air and a weight of sadness. The vocals never begin too burdened or affected but have a distinct burden they are carrying. "Put on your shoes/In the dead of night" the heroine asks and it gets the imagination working. After the natural world impressions of the first couple of lines, it is to domestic urgency and mobility that one turns. The twist and storyline turn takes the mind from one interpretation to another. I was thinking about – after hearing the first words – a rumination on nature and times passing as a metaphor for life and how it is ever-changing. Now, I look elsewhere and think about love and discovery. "Wait for me" it is said by Betts. When delivering those words, there is elongated magic and spine-tingling beauty. You feel the words rush from her heart and through the veins. The moon shines and the heroine is looking across the land. Maybe she is calling to a man or someone who is distant from her. Whether it is a long-distance relation or something else every listener will start to draw their own conclusion. The leaves have fallen but the heroine wants her subject to meet her there tonight. It is a romantic and yearning passage that continues that stretched, evocative vocal delivery. With little more than the vocal (at this point) you are mesmerised by the gorgeous sound. Betts' voice has power and purity with a heavy dose of vulnerability and uncertainty.
Maybe there is a history between the two: at once, you are hooked by the story and keen to follow it on its path. All manner of declarations and imagery is represented as the song progresses. The birds will fly and the ground will keep feet planted; our heroine's heart is on her sleeve and she is keen to meet her suitor. Lesser artists would have employed cliché lines and some rather uninspiring sentiments. That is not the case with Betts whose poetic pen and unique approach makes the story and song so deep and rich. You swim in the vocals and let them take you along but are keen to unpick the words and what they represent. The heroine is holding back words and has things she needs to say. You can hear the weight of her voice work through the composition and strike with intention. Few singers have the same prowess and potency as Rose Betts. Throughout the song, you are awed by the ability of her vocal and the incredible melodies. Betts' band members provide support and help convey the emotions of Orange Trees. It may have been one night – referring to the romance or the effect her sweetheart had – but has been a transformative experience. That night "caught in my heart" and has been life-changing. The chorus is the most affecting and startling aspect of the song and something that never grows tiring. With each utterance of the chorus, you hear new things and its relevance grows. I have grown a bit sceptical of a lot of love songs and how intent and meaningful they are. I hear too many plodding lines and songs that are not delivered from the heart. It is easy to be jaded but my reticence stems from a very real place – artists not really creating anything new or delivering music that stays in the mind. It is impossible not to be buckled and floored by Betts' vocal delivery and the pictures she paints. As the song ends its dying moments, there is no let-up in the force and brilliance of Betts' vocal.
Here is someone who has worked hard on her voice and always bringing something new into it. Other songs across the E.P. elicit different reactions. Orange Trees touches you deep and gets into the soul. It is an intriguing track that reveals new things every time I heard it. At first, I was taking it all in and stunned by the incredible voice. The next time I listened to it, the lyrics came more to the fore. That is the marker of a great song: one that unfurls over time and never sounds the same. It is a hard feat to pull off by one Betts does with ease. By the end, you wonder whether things worked out and that orange tree meeting ever took place. The leaves have fallen and time marches on: the seasons are growing cold but there is something burning in the heroine's heart. As I type this, having completed listening to Orange Trees, I am listening to Fleetwood Mac's Dreams – after writing a piece about the album yesterday. There are familiarities between the songs: certainly in the expressions and dreaminess. Nicks' song has an optimistic current but looked at disconnected love and some turbulence. It is her voice that manages to transcend the song from mere brilliance to something otherworldly. The percussion and guitars elevate the song and are the perfect accompaniment to a divine song. Rose Betts' Orange Trees has a fast-beating heart and firm resolve. By the end of Orange Trees you come to your own conclusions and hope things worked out well. In any case, it is a fantastic song from an E.P. full of beautiful moments. Rose Betts is a fantastic talent who cannot be easily compared with anyone else and shows just what a force she is.
Orange Trees is, to me, the defining moment of The Stars Look Down but is not the only jewel. In fact, every song from the E.P. resonates and creates reaction. You view the E.P. as a whole but can well isolate the song and see different positives in each. There are few songwriters that have that beautiful voice and all the colours it possesses. It might be a little pretentious unwrapped and decomposing a voice but (the voice) is much more complex and deep than anyone would imagine. Her E.P. is a wonderfully solid and compelling collection of songs that sees it creator very proud. She should be very proud as people are responding to it and really getting involved. I have seen reviews for The Stars Look Down and there is that consensus:  a gifted singer and someone who can write striking and immediate melodies. That is something I missed out on at the top of this review: the way Betts writes songs and the type of music she creates. In terms of subject matter, she takes influence from the rain pattering in SW12 – the manor and Muse – and some key truths. Betts writes about love and her own life but is much more imaginative and poetic than the majority of songwriters out there. You get, with her music, a real tangibility and physical nature. One immerses themselves in the songs and is powerless to resist the velvety vocals and detailed songwriting. Penning lyrics that are relatable and complex is a hard task but something Rose Betts seems a dab hand at. Sol songwriters have that inherited loneliness and have to entertain themselves a lot. Sure, Betts has her band and support of musicians but when it comes to creating those songs, there is no other voice in the mix. Perhaps that is why so many promising songwriters are falling by the wayside: the solitude and struggle creating solo causes them to rethink and buckle. Conversely, there are those who feel too many other people spoils a song – a case of too many cooks as it were. That seems to be the case for Betts who has free reign to create her own world and tell her story. She lives in a bustling and startling city that will never, ever be boring. There is always inspiration and events happening: you get a real sense of London's pace and personality in her music.
I mentioned how last year was a productive and memorable one for the young heroine. She performed at some gorgeous venues across London and that is something I envy. As a 'failed' songwriter – much more comfortable as a journalist – I was always eyeing those intimate and close-quarters venues. That might not be the right word but you know what I mean. Places like Union Chapel – where Betts played last year – are immaculate, evocative and truly wonderful. I do not envy artists that place big stadiums and festivals because they lack the character and intimacy that can enthral a crowd and ingrain fond memories in the mind. Betts will get a chance to play like-minded dates throughout this year. I do not know whether she has played at St. Pancras Old Church or Ronnie Scott's' but those are spaces I would love to see her play. In fact, she does not really need my guidance as last year saw Betts sell-out the Courtyard Theatre and launch a video at The Ivy! Orange Trees, which she performed at Courtyard Theatre, was picked up by Edith Bowman and championed by BBC Radio 2. Not bad going for an artist so young and still making their way into music. Refining her skills, Betts has owned and stunned SOFAR Sounds and has covered much ground in London. As we are in this fresh year, it might be worth looking at where Betts is headed. Sure, she will be busy in London as there are plenty more spots she needs to visit. Being in the south of the city, there are some great places and she has tonnes of wonderful little venues on her doorstep. Brixton is a key territory and Clapham is vital too. I would expect more attention from national radio and demands from up and down the nation.
There is something about Rose Betts' music that seems perfect for the modern world: it eradicates and mutes the mania and takes you somewhere safer and better. The strains and stresses of love are dissipated and, like a soothing balm, you feel better and less harrowed. There are few musicians that have that ability and do we need it these days! Betts has an incredible voice and soaring melodies; there are those incredible songs and a general aura of calm and beauty. I mentioned how 2017 will be defined by artists who help nullify the terror and volume of the modern world. We are in a rare position where there is less certainty and more division than any other time in living memory. Music is not responsible for solving the world's problems or making them seem irrelevant. What is does is provide a universal space for safety and purity. There are no ills and agendas; politicians laying down their will or any bad blood. Music is going to be more and more important through this year so artists are stepping up and responding to that trend. Rose Betts released her E.P. back in autumn but has plans for this year. I would expect new music to come: if that is another E.P. or L.P. I cannot be certain. There is so much support in her camp so you feel something will arrive before the year is through. Big radio stations are supporting her and some of the most prestigious and finest venues in London have already welcomed her in. I can see Betts taking her music further north. Manchester is a city many new musicians are putting on their agenda and for good reason. Not only is there an incredible music community there but some brilliant venues. Whether Betts has considered Manchester or not; she would find many fans waiting there. Likewise, thinking internationally would be sage. Her music is utilitarian and capable of enticing and amazing audiences around the world.
America would be a great country for her to play – better get there quick before Trump bans people from every nation entering the U.S.! I can imagine Rose Betts doing a mini-tour of America and finding some hungry support there. Whatever is afoot for Betts, you know she will have a golden future and continue to plug. I shall return to my earlier points and wrap things up. I talked about London and how it varies between boroughs and that is evident in the type of musicians coming through. In East London, I tend to find more Electro.-Pop acts and artists at their most cosmopolitan and variegated. That side of the capital has a reputation for being overly-gentrified and priggish: quite hipster-ish and ultra-trendy. As such, the music you get from there – a lot of it but not all – reflects the looks and D.N.A. of East London. North London is a bit grittier and 'real' but has that slightly highbrow side to it. I have seen a lot of bands come from there that marry Rock and Alternative but take little bits from their neighbours in the east (of London). Over in the western quarter, there is, I would say, the majority of new music. In terms of my reviews, I am seeing a lot of fantastic artists come from west London. Sound-wise, there are more bands than solo artists (I would say) but perhaps less variety than, say, East London. That might be a generalisation but I see contrasts and differences with every area of London. It is interesting to see how music changes as you travel. Cover only a few miles of London and the musical backdrop does vary. South London is my favourite area of the capital as there is that real boiling pot. There is edgy and captivating Urban music – the best Grime and Hip-Hop stems from the south – and some truly fantastic Pop. Folk/Acoustic artists like Rose Betts are less rare but you have a range of styles and genres that is surely inspiring her. She seems happy in south London and exploring the city through her music.
That music will only get stronger as the months progress. The Stars Look Down is a stunning E.P. that has been praised by critics and created huge reactions in everyone who hears it. I urge you all the check it out and discover the fantastic talent and gorgeous voice of Rose Betts. She will take her band around London and get her music out to the people of the U.K. I am excited to see where she can go and just how far she can reach. Her website and social media is full and updated: ensuring fans are connected and informed when they need to be. It might seem like a small point but one a lot of new artists overlook. It is vital you have information about yourself and your social media links together so the new hunter is more likely to stick around and investigate. If you have a Facebook page with no biography and very little information then why would you take a big interest? With Rose Betts there is a determination to get as many people into her camp as possible. She will not fail in her mission. Orange Trees is a song I could not resist reviewing as it has already been highlighted by BBC Radio 2 and many others. Get onboard a singer-songwriter with a big future ahead. Rose Betts is not your average songwriter and is someone I see hitting rarified heights very soon. The Stars Look Down prove she is no mere mortal, which, in a fraught and fractious world, is demanded. Beautiful, seductive music that takes your troubles away is…
WHAT our world needs right now.
[soundcloud url="https://api.soundcloud.com/tracks/279853525" params="auto_play=false&hide_related=false&show_comments=true&show_user=true&show_reposts=false&visual=true" width="100%" height="450" iframe="true" /]
__________________
Follow Rose Betts
Official:
Facebook:
https://www.facebook.com/rosebettsmusic
Twitter:
https://twitter.com/rosebettsmusic
Instagram:
https://www.instagram.com/rosebettsmusic/?hl=en
SoundCloud:
https://soundcloud.com/rosebetts
YouTube: