TRACK REVIEW:
Bree Taylor
 
Perfect
9.5/10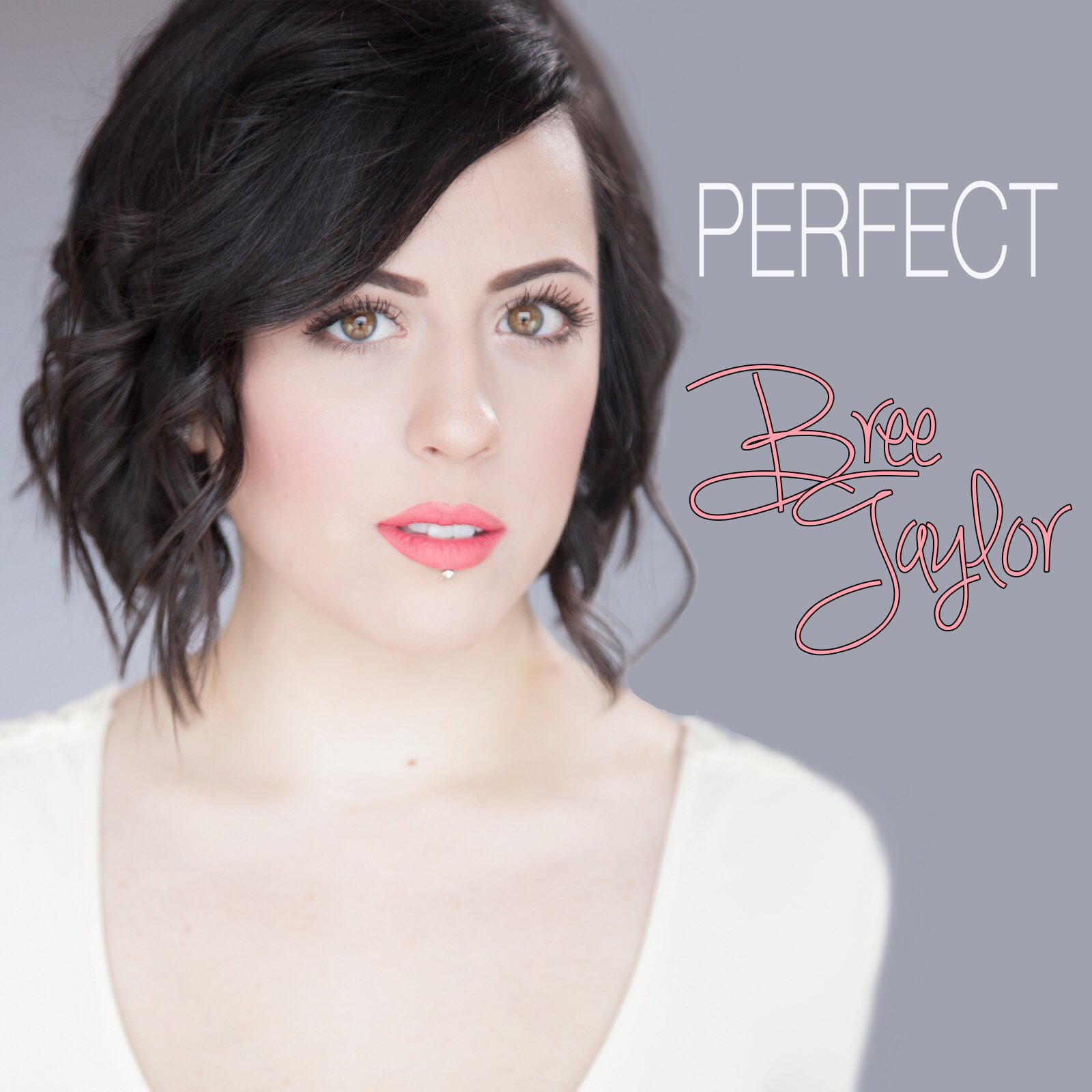 Perfect is available at:
https://soundcloud.com/bree-taylor-4/perfect
GENRE:
Pop
ORIGIN:
Toronto, Canada
RELEASE DATE:
3rd February, 2017
______________
LAST year provided me with very few artists that started their life…
in Canada (or performing there still). This year, I have already reviewed two Canadian artists – Bree Taylor is someone I am very familiar with. Before I look at her biography and background, I want to look at Toronto as a vital centre for music and the type of artists being tipped for success this year. Starting off with Toronto – where Taylor hails from – has been pretty busy when it comes to providing awesome music. Broken Social Scene and Fuck** Off can be added to the list; Austra and Crystal Castles too – in fact, a whole banquet of very cool and stunning artists. It seems like the Canadian city has been overlooked by the international press a lot. I have interviewed Canadian artists and there is that consensus: not only are cities like Toronto providing some of the world's best music but it is hard to get attention from outside Canada. The U.S. has, in a lot of respects, always had a derogatory and unfriendly attitude to Canada – rather joking and defamatory towards its people and reputation. For a nation who has just elected a bloated tyrant to their White House have a nerve criticising or disparaging anyone. If the U.S. has few constructive things to say about Canada as a nation they cannot ignore the phenomenal music arriving right now. I am a bit pissed with the U.S. people in general but shall overlook that as an irrelevance. As neighbours, their media should be a lot more caring with regards music and the awesome sounds from the nation. In Britain, I see some publications promoting Canadian artists but they are few and far between. It is the Canadian press themselves waging a war for recognition. Before I come to Taylor – who is recording in the U.S. but originates from Canada – I want to talk about a few Toronto-based artists who will be rising through 2017 – ensuring minds and eyes turn to the nation.
The Savilles are a band I have had my eye on for a while and have been making stonking music the past few years. The radical rockers have Meg Fasulo's striking tones providing them a fragile and tormented edge with plenty of Punk-inspired spit. A solid and intuitive percussive arsenal means the music is instilled that primordial urge and steel toe-capped kick. In terms of that Rock core, you have Flamingo Báy producing enough meat and passion to keep ears tuned to their camp. They have been playing since 2012 and boast the epic guitar stylings of Dillon Henningson. They made some big moves in 2016 but one feels the best days are still ahead of them. Steak and Eggs, their previous album, saw the trio create a Classic-Rock epic: expect more from their guys as we head through the year. In terms of established acts that will be growing and developing this year; Rochelle Jordan – thanks to The Culture Trip for the guidance - is well worth following. She draws influence from 1990s'-influenced Hip-Hop/R&B. Collaborating with the likes of Childish Gambino and Adult Swim, her debut album, 1021, has captured hearts and made critics stand to attention. This year will be an important one for her as she expands her horizons and looks to bring their music around the world. There are a lot of other Toronto-based artists one should seek out to get an idea of what the city's about. BlogTO have given us a list of the bands they are watching out for this year. I have been listening and have a lot of love for LUKA. The minimal group, consisting nylon-stringed guitar, drummer and female backup singers have been making their mark and creating quite a storm. Following their lead – and juxtaposing the Rock-based bands I have already mentioned – is a band I am familiar with: the mighty Crooked House Road. There is a sense of traditional Folk/Pop with stunning, evocative vocals.
They are sort of a female-like Fleet Foxes: luscious and dreamy with plenty of keen musicianship and nuanced songs. In terms of the scope (of Toronto music), it is a city you cannot predict or define. There are plenty of weird and wonderful musicians stepping outside convention and delivering something unique and truly unexpected. Electronic artist Castle If (Jess Forrest) gets a kick from weird: Sci-Fi concept record, Sector 03, with the fabulous and odd Plant Material have singled her out as somewhere to keep an ear out for. Like any great musical city: there is such a breadth of sound and intention coming from Toronto. It does not matter the national press has a fight on their hand because their artists are stepping up and making their job very easy. Another act that is likely to turn heads this year is Luge. They are experimental and left-field but not in an offensive or unlovable way. Their 2015 debut, Sex Cop, certainly pricked ears and put the band in the public consciousness. They look set to follow this (this) year with new live dates and (perhaps) a new album. Conga Radio continue Toronto's varied and proud Electronic legacy with something new and striking. Gaining applause (from behind the decks), D.J./producer Roberto collaborates superbly with Torontonian Jex Opolis. Their Balearic-Disco duo has been growing since inception and gaining a solid fanbase since then. Hip-Hop's John River has a couple of great mixtapes to his name – The Calm (2012) and The Storm (2015) – and is primed for a summer release in the summer. Recording in L.A., the accomplished poet/songwriter is taking his time to craft something truly special. It is appropriate I finish with River, who is taking advantage of the opportunities and clemency L.A. provides. Bree Taylor, like many of her Canadian cohorts, has come to the U.S. to record and finding the communities and busy music scene conducive to inspiring songs and fresh impetus. Of course, Toronto is a vital base and wonderful place for music: Los Angeles provides more scope and support for the ambitious musician. I shall touch more on that, but for now, let me introduce you to my featured artist:
"Canadian Pop singer-songwriter Bree Taylor is a force to be reckoned with. She is known for powerful, honest lyrics and dynamic melodies that express a range of emotions that everyone can relate to.
Writing and creating music has always been Bree's way of expressing herself and is her way of baring her soul to the world. Bree has been writing and recording her debut EP in Los Angeles, California and is excited to release her first single "Broken Dreams" this Fall 2016.
Bree was born to sing and entertain. Having been brought into this world to music in the delivery room, her love of music began making it inevitable that she follow this dream. She was always an outgoing and creative child and was writing poems, stories and lyrics and participated in school choir's from the age of 6. Instructor's describe Bree as an emotional and gifted singer with a powerful and unique voice. Bree has shown an ear for music and she is known to pick up instruments quickly such as piano, flute and guitar.
Bree has made a name for herself on YouTube as a beauty creator where she shares her passion for makeup, skincare and beauty products and continues to post videos for her viewers. Her popular book review series, "Books with Bree" has become increasingly popular as well and is an outlet for her to share her passion for reading and literature which was another part of her life growing up, having always had her head in books. She has gained a great following of people from all over the world who support her YouTube channel and her music".
I'll come back to Canada/Toronto and L.A. – a U.S.-Canada combination that is flowering and brotherly – but, at this moment, I want to look at the ideals of perfection and battling depression. Bree Taylor's latest single looks at these issues and how we view ourselves: the value we put on so-called 'perfection' and the hardships of anxiety. I have looked at songs that address such concerns and wish there were more. I feel artists are not taking risks and focusing on subjects that should be talked about. From mainstream acts like Beyoncé and Kendrick Lamar to the underground acts making a stand: there are musicians who concentrate on issues of politics, mental health and togetherness. Most music overly-concerned with love and relationships. To be fair, Taylor has written about love and its mystery but has come up with something very honest and brave. She, like so many different musicians, has suffered (and does) mental health problems. I myself know the sting and feel there are not many speaking out and representing MY struggle. In terms of music, there are so many artists who have to endure physiological ills. It is one of the main reasons creative types come into music: a way of expressing their struggle and (creatively) helping others. I find so many musicians are self-centred in what they write about. Too concerned with their own heartbreak and romantic struggle; there are few that take the spotlight away from themselves and cast it wider. In truth, Taylor is talking about her own struggles (on Perfect) but hoping to assist others and de-stigmatise mental illness. The song is a message to everyone and a chance for sufferers to find something that represents them. This is an impressive and applause-worthy approach that should see Perfect picked up and adored. It is, as I shall show you, now a song that weighs you down and is too dark. There is light and hope but a very direct approach to something very talk about. I was pleased to review the song for a number of reasons: not only because of the issues explored but it is another Bree Taylor song.
She is somebody on my radar and primed for worldwide exposure very soon. The actress-musician has that inherent performance talent and is one of the most expressive and multi-talented songwriters around (let alone the U.S./Canada). She is not a typical upcoming musician: someone too focused on themselves and too concerned with their own mind and clichéd ideas. What impresses me about Bree Taylor is her range of songwriting ideas. Perfect does not just look at depression and anxiety but so much more. You hear about a woman's idea of perfection: how we can judge ourselves and compare our own situation against a societal conception of 'perfect'. The song is a message to everyone: a boost of positivity that lets everyone knows they ARE good enough. We get swamped with media messages and their vision of what we should be. From advertising evils – that concept of a 'beach body' and physical definitions – to the perception we should all be happy and content. They do nothing to remove pollution from society: instilling the consumer with false representations and unrealistic expectations. Taylor wants it to be known we are all good enough and not to judge ourselves harshly. We all need that kind of positivity and realism. We all get inundated with propaganda and preconceived ideals of the 'perfect person'. Everybody is different - which is something Taylor is keen to campaign. She electioneers and stands out front: we are all fine and should not let media cloud our minds and make us feel like we need to be better. Her song is not sloganeering or riddled with cliché. Instead, it comes from the heart and is a very personal testament from a woman who has struggled but is where she is down to perseverance and self-belief. It is easy to be dubious and self-admonishing in life but there is hope and support out there. When you find a musician who understands that, it makes things a lot easier. I don't know what it is but you feel less alone; like there is another person out there like you. Were the music pretty average – but the message pure and courageous – you might be half-invested. As it is, Bree Taylor is a stunning singer and writer who know what you are going through and backs it with incredible music and undeniable commitment. She is a passionate and kind-hearted performer who is determined to remain for many years to come.
Before I arrive at Taylor's latest single (and take a gander at her past) I want to look at one last side of her: the female singer-songwriter dynamic. This is a genre – if one can call it that – growing and burgeoning. I have stated how I feel female singer-songwriters will be defining 2017. That may be me showing bias and false confidence but there is evidential proof out there. You consider last year and the mainstream artists who created the finest albums. It is no coincidence there was a proliferation and appreciation of great female songwriters. Sure, the boys did well but I was left stunned and awed by the incredible female-made music of 2016. This year, I know that will continue without fail. A lot more bands are going to emerge – and some great male artists create big work – but it is the women of music I am looking forward to promoting. Bree Taylor, in essence, is part of one of the proudest and more prosperous markets in music. By the same token, it is very busy and crowded but that should not deter her. Why are the female of music, in my view, so much stronger than their male counterparts? Well, I feel their natural warmth and caring personalities define their music. I am not saying there is an inherent maternal instinct but female musicians seem to reveal more of their soul in music; they are more willing to embrace 'difficult' talking points and provide inspiring, thought-provoking music. Were we experiencing political and worldwide stability; I would say gender and music would not be such a big issue. The fact we are undergoing one of the most unsteady and frightening times in the world means female musicians are going to be hotly in-demand. We need a warm and caring embrace but the sort of truth and wisdom only they can provide.
Call it reverse-sexism or something else: I feel there is going to be a big call for female-made music this year; artists will respond in kind and create songs that talk about what we are all feeling and how we must band together. Screw those who focus solely on love and their own lives: the consumer needs music to step up to the plate and look at the world we are all living in. For that reason, Bree Taylor excites me greatly. She has always had a knack for focusing on the bigger picture and putting an original slant on love and romantic entanglement. As we grow into 2017, her music seems to be ass relevant and important as any out there. Not only does perfect talk about notions of perfectionism but has a political and socio-economic dynamic. It is so nuanced you can extrapolate many different angles and insights from the song. The broad, but personal, conversations of betterment and self-acceptance are not reserved just for certain people. Everyone can understand the song and take something very meaningful from it. It is impossible to predict just how the year will unfold but I am fairly confident in my view. Bree Taylor will be among the most exciting and eager female songwriters around and building on the strength and impressions Perfect has already made. It is a song that has already connected with many new fans and impressed reviewers and exciting supporters. I am not saying a male songwriter couldn't write a song like it – I have seen plenty of male musicians capable of such a feat – but there is something comforting and inspiring about Taylor. She is part of a new generation of female songwriters showing she has the capacity and endurance to build a huge and varied career. I will follow it and support her every way I can.
These are early days for Bree Taylor so comparing her recent single with songs past is quite challenging. That said, we can easily see a difference between previous single Broken Dreams and Perfect. Broken Dreams, and its video certainly, had its mind in romantic/relationship areas. The single leaves its impressions and was a song I was addicted to. I interviewed Taylor around the time the song came out and she explained how proud she was of it – and how excited she was releasing music. You get a sense of a musician keen to explore as much territory as she possibly can. Perfect is the most serious-minded, for-the-people song she has created. It has the same sort of vocal/composition sound as Broken Dreams but its lyrics look at other areas. Perfect's investigation of expectations and fitting into moulds – the way people are made to feel less and worthless by the media – is a subject more musicians should be covering. I love the way Taylor does not just focus on relationships and love. Broken Dreams had suggestions of broken hearts and longing; there was lust and passion but nothing was projected in a predictable way. Even from the offset; she showed what an original and personal writer she is. Tackling rather 'hard' or untraditional areas of songwriting, in terms of subject matter, can be quite a risky move for new artists. There is that tendency, sadly, for consumers to list for the familiar and tested. Covering weighty and difficult topics has paid off for Bree Taylor who shows she is a songwriter of impressive depth and ability. I would love to see this exploited throughout the year. I have not heard whispers of an E.P. but one assumes there will be something arriving. I know Broken Dreams and Perfect would fit perfectly onto a release and shows two sides to the Canadian songwriter. How her songwriting progresses through the years will be exciting to watch. I know relations and domestic concerns will be a staple but so too will more universal and lesser-heard ideas. Whether the nature of anxiety and depression is explored more is going to be interesting.  There are so many different avenues Taylor can explore: I will watch closely and see how she progresses.
I have found when some artists attempt to write inspiration and avoiding society's expectations; their songs can appear like a Le Théâtre du Grand-Guignol. Fortunately, as is proven in the opening seconds of Perfect: Bree Taylor has crafted a song one instantly bonds with. With a sense of comfort and kismet, one settles down. Tense, tight percussion clashes and strides and bonds with a sweet-natured piano sound. It is an unusual and original start to such a song: normally, one would hear something quite mournful and stately. Here, you get a blend of pure and rushing: there is plenty of energy and meaning but plenty of depth and promise. A girl, aged twenty as it is said, is the song's (first) heroine and subject. You feel, given the song's background and meaning, this could be a look at Taylor herself – I have not asked her age but it would fit one thinks. She has big dreams and is looking out at the world. There is an air of Lady Gaga's theatrical and graceful mannerisms: the way she can take a pure and gorgeous voice inside something personal and revealing and deliver a big chorus. There are screams inside the head – again, maybe Taylor as the heroine or a friend of hers – that are blotting out the rays of sunshine. Taylor's voice mixes U.S. idols and what I expect from her. There is definite power and command but you can detect vulnerability and caution underneath. A slight Country twang underlines her delivery and gives the song several different directions. Pop-natured and radio-friendly; mixed with an evocative and raw blend of Country and Alternative. You get sweetness and compassion but the sound of a young woman pouring out her heart. By the time the chorus arrives, the narrative and debate – whether it is first or third-person – is settled. Taylor is not perfect, although she is expected to be, and happy with who she is. Despite some inner-doubts and tormented moments she lives with reality and pushes away society's model of what it is to be 'perfect'.
Perfection, as a construct, does not exist and is a very subjective and shallow ideology – certainly with regards tabloids' view and opinions on the matter. That is what is at the nub of the song: an attack on the twisted logic we see in the media; taking umbrage at the screwed and skewed logic that sees many women trying to alter their bodies and health chasing some damaging and unrealistic idea. Many sacrifice their safety and mental health being thinner or happy: celebrity culture and body-perfect snapshots (in magazines) help fuel something poisonous and fake. Bree Taylor is one of those women who is subjected to that and – one would assume at some point in her life – wondered whether she is as healthy and happy as she should be. That cynicism and questioning has not come from a healthy place – it silences and converses with the Devil-on-the-shoulder evil of the media. Perfect's chorus is a big and explosive Pop moment but not one shallow, plastic and for the dancefloors. A lot of Pop songs deliver singalong choruses that are quite inane and designed for mass chorusing. That is not the case with Perfect: it is a very meaningful and thought-provoking centre that is designed to get the listener looking at the wider world and things that need to be changed. Of course, Taylor is someone who has been questioning herself and exposed to cutting and unkind voices. Whether referring to a boyfriend or society in general: in the past, she has been saddened by expectations put on her shoulder and the savageness of words. I was torn as to whether the song was addressing the media alone or there was some personal relevance – maybe a friend or figure from her past (or present) is not being as helpful and human as they should be. One of the great things about Perfect is how engrossed you become so soon – fascinated by the lyrical slant and interpreting the true derivation of the words; also grabbed and pulled by the relentless energy and fizzing composition.
Perfect is unmistakable laden with hook and addictiveness. The chorus' memorability and uplift has one ear on radio stations and bleeding into the mainstream market but surpasses a majority of the competition out there. I have mentioned artists like Lady Gaga but never as an easy comparison or detraction. She, as her name is in the news big at the moment, is a Pop artist who has inspired so many and created some of the finest modern Pop songs. Bree Taylor brings her music idols and favourites into her voice but is distinctly fresh and original. You get some familiar strands but always awed by that central sound: filled with determination, soul and panache. Taylor is an incredible performer who can easily convert fans of other genres into her camp – an instantly loveable artist who is not designed for a record label; she hopes to bring in as many people as possible. Perfect never loses it traction and momentum. It keeps growing and delivering key messages and phrasing. Our heroine has been trapped and forced down before but is fighting strong. I keep guessing whether all the lyrics pertain to Taylor or are a general conglomeration of archetypes and demographics. We all know the kind of people who are pressured into looking and feeling a certain way. Naturally, not everything is aimed at body image and looks. Perfect talks of depression and anxiety and the burden we place on ourselves. Most of us have unrealistic standards of ourselves and find short-comings hard to deal with. I, myself, have all these ambitions and goals and can feel inferior when they are not instantly realised. Maybe the media and outside world is to blame or it is an inherent flaw in us all. Not only did I relate to the song but fell for its genderless, for-all-the-people heart. Bree Taylor is not just writing about her demons and challenges but is representing everyone out there. Now, she runs a beauty blog and has a lot of inspiring words, but naturally, there are human doubts and issues she fights – still dealing with the capricious nature of depression and anxiety.
If you think a positive, rallying mantra was formulaic and predictable then you expectations are subverted. Perfect finds the heroine realising her own self-worth ("I am beautiful") is a positive realisation and pivotal moment) and showing fortitude. There is never a sense of submission or demure: a young woman standing tall against and negative influence and cruel humans. Not only are the words stirring, mind. Bree Taylor's vocal delivery is consistently alive and passionate. She fills her words with so many different emotions it means few listeners will fail to bond with the song. Likewise, the production is clean and crisp but never subject to cheap studio trickery and infused with too much gloss (and near-robotic tones). The composition keeps the beat strong and persistent and weaves in lighter piano-like sounds. So many artists talk about being as good as they can and never accepting flaws and reality. We all hear songs that paint idealistic pictures and unrealistic ideas. Taylor knows she is not perfect and does not care. In her own skin she is beautiful and the woman she should be. As I mentioned, there is never a case of over-personalisation or ignorance – the song talks about Taylor, those like her and anyone going through tough times. If you are wrestling with any doubts and niggling then Perfect is the song for you. It might take a few listens to convert all listeners but there is no reason it cannot. I, as someone who does not normally bond with U.S.-scented Pop, found a lot to love and recommend. It is a song I keep coming back to. That big and bright chorus packs a punch but has a very serious and mature side to it. That dichotomy of wise and grown-up and teenage – a restless energy and bounce mean it will resonate with many age groups – is a hard trick to pull off. By the end, you feel nourished and uplifted by the song but take something away with you. Not many tracks offer that so Bree Taylor is to be commended. Another confident and exceptional track from an artist worth watching closely throughout 2017.
I have said everything I can about Perfect – at least I hope I have! I hope it is the start of something wonderful for Bree Taylor. The song has been a lifetime in the making. She has suffered from depression and anxiety for many years and has been keeping a lot inside. It is hard confessing to mental illness at the best of times but especially hard for a musician. It is with bravery and courage she launches the song and many are thankful it is out there. Taylor has not written a track that casts out her demons and wallows: it is something intended to inspire others and give guidance. That is one side of the song, mind. The other looks at the way we all have to measure-up to a media-enforced viewpoint of perfection and idealism. If you feel doubtful of your own worth and whether you are as good as you can be – this is a song that offers assurance and a kind reassurance. Not only do the messages and heartfelt lyrics resonate: there is so much more to recommend and cherish. The vocal performance is one of Taylor's most stirring and soulful whilst the composition mixes in Pop popularity with old-skool Soul. She is an artist who wants to make music ready for the mainstream but never too commercial or overly-familiar. As such, Perfect has that solid and relatable Pop core but ample personality and original perspective. I have said enough about the track so I will come back to Bree Taylor and where she is heading – finishing by looking back at the original points I made and how it relates to Taylor. For a start, the Canadian songwriter is regretting being positioned in Canada. Not in a bad way you understand: it is a cold country whose winters are legendary in their harshness and Arctic chill. There are few people who can appreciate just how cutting and draining the weather is there now. Conversely, California rarely experiences cold: their summer is equivalent to most nations' summer – I long to go there and experience that all-year-round clemency. If Taylor is California-dreaming she may not have to dream for too much longer. She has performed and recorded there and is likely to see a lot of demand in California. Toronto, as I shall explore in the closing paragraphs of this review, is a hugely influential and vibrant city for music. Canada, as a whole, is a stunningly diverse and impressive musical climate and one that has to struggle.
I mentioned how the U.S. has had this long-running lack of respect for Canada. It might not extend into the music community but you see it in T.V. shows and 'comedies' – those digs and disrespectful asides about the fine nation. In terms of music, journalists around the U.S. owe need to do more to promote Canadian music. Get over the inter-nation rivalry and appreciate just how many stunning musicians there are right next to you. Canada is a much more sensible and warm nation than the U.S. (certainly true since Trump came to leads the country) and should be given the respect it deserves. I know Bree Taylor will play across Canada but you feel she should have the door opened in the U.S. California is somewhere she dreams of (we all do) and I envisage her playing across the state throughout 2017. Likewise, there is a huge market on the East Coast and states like New York. Such a world of American possibilities for Bree Taylor – she deserves all of them. I am not sure whether she has a U.S. tour planned but Europe would love to see her. London and the U.K. will open their doors – no Trumps-tyle immigration rules here! – we love to hear amazing international musicians perform on our shores. I could name half-dozen venues that would put her up. Maybe costs and time squander such wide ambitions but she should consider coming here for the summer – we do have one or two days when the sun comes out and the temperature is high. I talked about the great band of female songwriters creating big movements and helping (re)shape music. Taylor is among them and one of the most impressive I have heard. Her inspirational messages and social media support is reaching a lot of people and making them feel less alone. It is rare finding a musician who things of others and keen to lend them their heart – Taylor, for that reason, should be on everybody's playlist.
I'll end things by circling back to Canadian music and those acts coming out of Toronto. I talked about some of the great Hip-Hop artists adding vigour and street-grooves to the city (thanks to NOW Toronto for their tips). The Sorority are, as their name applies, a band of women – with a sisterly bond – that hit hard with their debut single, Undun. They first formed as part of Team Backpack's first all-female Canadian cypher for International Women's Day and realised they had that deep and profound bond. Following their debut single, they found that spirit and affection was long-lasting so are continuing to make and plan music. I suggest you keep a look out for the girls and what they are about this year. This year, Mustafa the Poet is going to unleash an E.P. that has, as rumour has it, Kanye West as a producer. He is a fast-rising Regent Park-raised young man who has impressed many. He released a Spoken Word album back in 2014 but is now committed to Hip-Hop. Step away from that genre and you can see what a spectrum of sounds is shining from Toronto. Pick a Piper is an act I am excited about and sure will continue to thrive this year. On 24th of this month they release their second album, Distance. Caribou drummer Brad Weber, with bandmates Angus Fraser and Dan Roberts finds globe-hopping sounds and sage collaborations (Geographically Opposed brings New Zealand's Bevan Smith (of Ruby Sans) lending vocals) mean it will be a fantastic L.P. That is just the tip of (a ginormous) iceberg that shows just how impressive and world-class Toronto music is. Bree Taylor is one of the acts we should all familarise ourselves with and follow. Her latest single is an anthem for everyone – not just those who doubt their worth and struggle with physiological problems. It is, as we need from 2017, a gorgeous song that promises more to come. When it comes to Bree Taylor's latest statement, it is…
AS near-perfect as you can get.
[soundcloud url="https://api.soundcloud.com/tracks/306006104" params="auto_play=false&hide_related=false&show_comments=true&show_user=true&show_reposts=false&visual=true" width="100%" height="450" iframe="true" /]
_______________
Follow Bree Taylor
Official:
Facebook:
https://www.facebook.com/BreeTaylorOfficial/
Twitter:
https://twitter.com/thebreetaylor
Instagram:
https://www.instagram.com/breetaylorofficial/
YouTube:
https://www.youtube.com/user/MisfitMassacreMakeup
SoundCloud: