INTERVIEW:
PHOTO CREDIT: William J. Pope
Lots Holloway
__________
THAT all-crucial debut single must be one of the…
most nerve-racking and mind-altering proposition for any artist. I have seen few go into music with an enormous amount of confidence. There are those nerves; almost like the first day at middle school: the awkward introductions and getting a lay of the land whilst you stand solemn and nervous in the lunch queue. There are musicians that approach that hurdle with an enormous amount of resolve and fortitude. World's on Fire is the opening salvo from the mercurial, striking and one-of-a-kind, Lots Holloway. Her song reacts to the atrocities and insanity of 2016 – the bloodshed in Syria and Orlando's Pulse nightclub; Brexit and Trump together with all the violence and division we saw – and is as powerful and affecting as one would imagine. I wanted to ask her about the song and why she was compelled to write it. In addition, she talks about the experience of recording at Bryan Ferry's studio; the albums and artists that inspired her growing up and the main differences between Cornwall (where she was born) and London (where she lives now).
.__________
Hi Lots. How are you? How has your week been?
Hey Music Musings'; my week has been pretty sweet, thank you.
For those new to your music; can you introduce yourself, please?
I am Lots Holloway. I am a singer, songwriter and instrumentalist - I write music because it's the only way I feel I can properly communicate and translate my thoughts and feelings. I describe my music as Alt.-Pop: Popular music with aAlternatives twists.
World's on Fire seems like a song that reacts to the world around us and appropriate for the times. What inspired the song's creation and can you tell us a bit about it?
The song was written last summer (2016).
I was overwhelmed by the world surrounding us and I felt I needed to talk about it. There was a daisy-chain of events that fed me the inspiration for the song but it was the impact of them happening altogether that was the real catalyst.
Attacks in Brussels, Istanbul; Nice, Orlando; Syria, the U.S. presidential battle, Brexit; the refugee crisis - it was almost as if the world had had a momentary lapse of conduct leading to devastating and confusing realities.
I guess the song reacts to all of the 2016 atrocities. Looking back at last year: does it all seem like a strange blur or is still raw and real to you?
I was hoping that 2016 would be the nightmare and that 2017 would be the waking-up but it doesn't seem that way at all. As much as the events seem like a blur; the effects of these events are not, and for all the people who were directly affected, they will never be a blur.
We are living in delicate and unpredictable times, so yes, there is rawness and realness.
Do you think musicians have a duty to react to world events and concentrate on more important themes like this (rather than love and romance)?
There will always be room for love and romance: the world needs light and it needs hope, and although I don't think artists have a responsibility to reflect the times, I cannot understand why, as an artist, you wouldn't want to or be compelled to. Music is empowering: it is a universal language that speaks to people and I feel that it is times like these when people need to be spoken to the most. Our current world situation is not a problem for one person, or one group of people; or one country… it is a global, human problem - if the world is on fire, we will all burn.
World's on Fire has a great Pop sensibility but is deep and lyrically intelligent. Which artists inspire you most and who were the musicians you grew up listening to?
Growing up I listened to my parents' music: '60s and '70s stuff mostly. David Bowie, Fleetwood Mac; Pink Floyd, Talking Heads; The Beatles, Queen and The Kinks. I am inspired by artists who are creative without fear. I am also addicted to melody and harmony so that would've come from my love for ABBA and The Beach Boys.
[youtube https://www.youtube.com/watch?v=nke8B3NNmCY&w=560&h=315]
The video is very striking and moving. Whose concept was it and what was it like shooting it?
The video and its concept was a collaborative effort. I worked with a wicked girl called Kat Kemsley and her team. We were on the same page from the very beginning: we wanted the video to have a chaotic atmosphere that would hopefully leave a strong, sombre taste in the mouth. The shooting was fun. It was very cold, as you can see by my breath in the shots, but it was worth it for sure.
The song was recorded in Bryan Ferry's personal studio. You used some instruments and equipment Brian Eno owns. How did you come to connect with Ferry and what was the recording experience like for you?
The producer I decided to work with was Mike Hedges (Manic Street Preachers, The Cure and U2). He had a personal connection with the team at Ferry's place so I was very fortunate that they liked my music enough to let me record there. I believe one of the one other artists to record there was Prince. The experience was incomparable to any other studio time I've had: to be inside someone's personal studio is not like recording in a commercial studio; it's almost like you step into someone else's mind, someone else's psyche - and you can't help but be influenced by that. As for Brian Eno, I have always been a huge fan of his work so to use and play with his instruments was surreal.
Can we expect a Lots Holloway E.P. or album this year?
Oh, for sure. I am heading back into the studio in March so it's all going to be with you this year.
You were born in Cornwall but moved to London in 2011. Moving to the capital seems like a natural migration for artists. What attracted you to the city and what is it like for a young musician in London?
London is the hub of art. London is the only place in the U.K. you can be whoever you want and not be judged. The true music scene only really exists in London. For me, it wasn't a choice: I had to find it. Being a young musician in London is hard, so hard - so hard but so exciting. Being a young musician in London and facing the daily disappointments of the music industry is like your initiation: it will either break you or make you. I loved it.
In addition to guitar, you play piano, bass and drums. What is it about various instruments that attract you and are you learning any more at the moment?
I am obsessed with sound. I couldn't get enough of learning how to play instruments. I taught myself mostly but I would sit for hours and hours until I'd mastered a chord or a beat or a riff. Each instrument has its own personality and its own limits - I think songwriting is why I chose to play a lot of instruments; the kind of song you'll compose using a piano is totally different to a song you might compose using a guitar or a bass riff. I am currently annoying my neighbours by learning to play the harmonica, so that's cool.
Last year was pretty eventful. In terms of politics and society; do you think 2017 will be brighter and what are the lessons we have learned from 2016?
2016 taught me that division is fatal. If we want our world to change we have to be united. People need to be reminded that their lives and opinions are valued. I hope that 2017 will surprise us all and bring about some brighter things, though.
If you had to select three albums that have meant the most to you which would they be and why?
Pink Floyd - The Wall. This was the first album I ever listened to as an album: from start to finish as a complete work of art. It solidified my passion for music.
David Bowie - The Rise and Fall of Ziggy Stardust. I love Bowie's talent for lyricism; it's unmatched - but that's the same on every album. What I like the most about this album is the story and the dramatic, theatrical storytelling through the vast choice of sounds; the melodies and the use of vocals as instruments. This album made me feel like I could be the artist I wanted to be.
Kate Bush - The Whole Story. I know, I know: it's a compilation album… but I don't care.
This was the first vinyl I ever bought: purchased in a secondhand shop for £3 and still might be my favourite record I own. Kate is wonderful; she understands music in such a different way - I could listen to this record all day.
Are there any musicians, international or local, you recommend we check out?
None that you wouldn't already know but the album I can't stop listening to is Chaleur Humaine by Christine and the Queens.
What advice would you provide any upcoming artists?
Don't rush anything. Take your time to make sure you are happy with everything you're doing because if you are good enough; no time will stop you from being who you want to be - enjoy each moment.
Finally, and for being a good sport, you can select any song you like (not yours as I'll include that) and I'll play it here.
This song has been in my head all week so let's pay homage; because I'd also "like to see America" (and the "girls in California")...Supertramp -
Supertramp - Breakfast in America.
https://open.spotify.com/track/4hEk1CHls2JEDbKIKy8JxV
______________
Follow Lots Holloway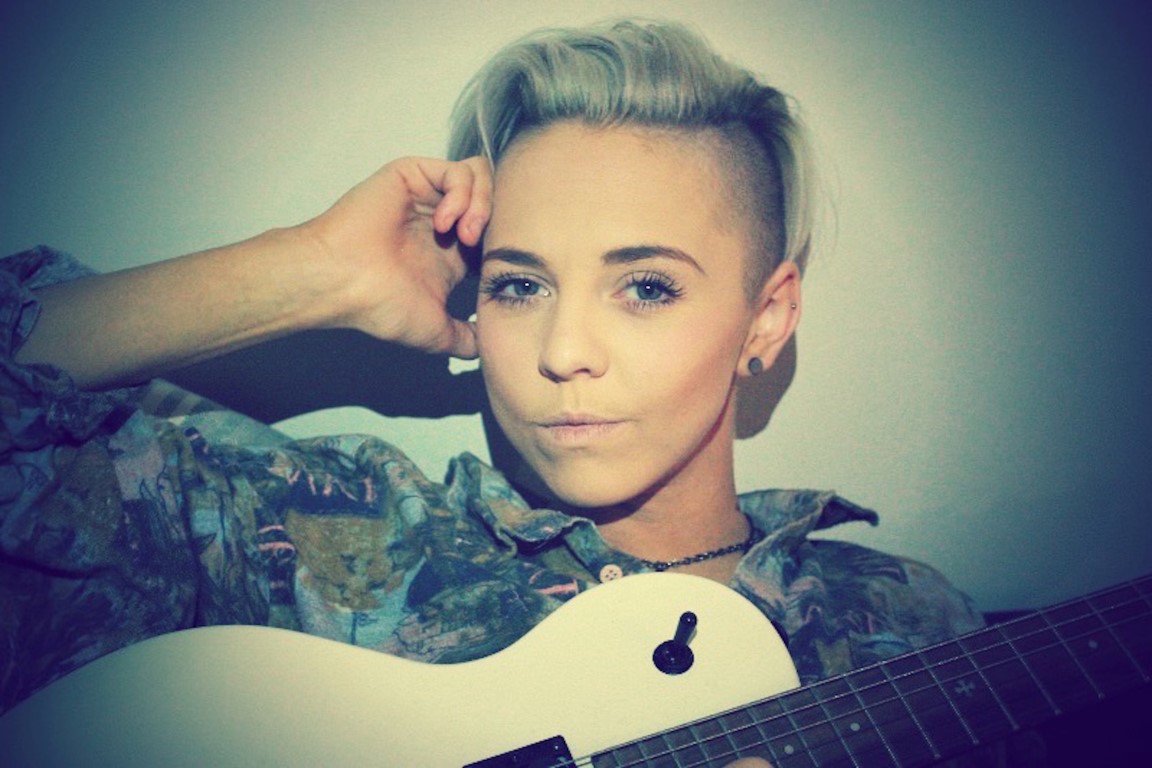 Official:
Facebook:
https://www.facebook.com/lotshollowayofficial/
Twitter:
https://twitter.com/lotsholloway
Instagram:
https://www.instagram.com/lotsholloway/
YouTube: