TRACK REVIEW:
ALA.NI
Darkness at Noon
9.7/10
Darkness at Noon is available at:
https://www.youtube.com/watch?v=DEoOg-WHKxw&feature=youtu.be
RELEASED: 12th April, 2016
GENRES: Alternative/Pop
ORIGIN:
London, U.K.
____________________________________
IT has been a shaky 'personal' week for me that has been mitigated…
by some musical comfort. After the mystique and hullaballoo that shrouded Radiohead's latest release: people were wondering just what the Oxford band were up to. Having taken themselves offline- a new musician does that and they get forgotten about- they unleashed their new single, Burn the Witch. Sounding like a cut that could fit on Amnesiac or Hail to the Thief (lyrics to Burn the Witch were scrawled in Hail to the Thief's album booklet): it shows the boys are back in force; signs and signals to suggest Thom Yokre is embracing his voice- rather than burying it in the machine. If that wasn't enough for us: there is word Radiohead's ninth album will be released tomorrow. No idea what it is called: The King of Limb's follow-up is the most hotly-anticipated release of the year. Running concurrently: James Blake has unveiled his third album, The Colour in Everything. Threatening to be one of this year's most astonishing releases: picking off where Overgrown left off; a symphony of emotions, vocal layers and perfect wall-to-wall gems. I have doubted the credentials of mainstream music, lately. With the likes of Radiohead and James Blake creating wonderful music: my considerations have to be redrafted and reframed; my cynicism recalculated and repositioned- or does it? Whilst this year is seeing some of music's finest ensure they stay firmly in the critical mindset: how many other artists are making such an impression? The most fascinating, diverse and impactful artists- in my mind, anyway- are emanating from underground: those who may not have a record deal; musicians that are looking for that recognition. Big-time releases like The Colour in Everything and Burn the Witch are driving under-the-surface musicians to push hard and keep their sights set high. ALA.NI is one of those singers- before she has even opened her mouth- you just KNOW is going to go a long way.
Together with striking looks- ALA.NI has Grenada-born parents- the stunning, London-based musician is one of the most talented and busy we have in our midst. Before I go on: let me introduce ALA.NI to you:
"West London artist ALA.NI has confirmed release details for her debut album You & I, due on June 3 through No Format. With all songs written & produced byALA.NI, the album was recorded between Damon Albarn's Studio 13 & Andrew Hale's (Sade) Owl Studios in London. The announcement follows ALA.NI's startling emergence last year on Later……With Jools Holland, which came amidst the arrival of her 4-strong EP cycle Spring, Summer, Autumn and Winter, charting the seasons & weathers of a failed relationship (accruing over 2.5 million streams since). The release of You & I will come ahead of an intimate album release tour - having previously played alongside Ibeyi - including a London headline at The Forge on June 15.
ALA.NI stopped many people dead in their tracks when she appeared on Jools late last year, performing 'Cherry Blossom' – lifted from her ParadYse-released EP, Spring - with a MGM-gone-noir vocal, as compulsively anachronistic as the Classic sensibility of the track itself. ALA.NI arrived with a voice that seems to take in the cadences of musical history, and an idiosyncratic creative approach to conveying her music, including spooky, self-directed & self-produced Super 8 videos (one of which has recently been nominated for this year's London Independent Film Festival), and alternative release formats that include wax cylinder recordings and even a miniature music box.
Raised in Shepherds Bush by Grenada-born parents – a reggae-calypso bassist father, and a couture seamstress mother – ALA.NI followed an older cousin into attendance at the Sylvia Young School, though as she clarifies with a laugh, 'not a conventional, sing-for-mummy-darling sort-of tale'. After leaving school,ALA.NI sang behind or alongside people with huge talent on tours, like Mary J Blige and Blur. She was successful, but didn't carve out a space for her own art until four years ago, when something happened creatively that had never occurred before: a song, I'll Remember, arrived out of her mouth, all in one piece, one morning at 3am.
Then it happened again, whilst on holiday with her grandparents in Grenada, when Cherry Blossom subsequently emerged, fully formed, in the middle of the night. This music sounded like a series of woozy yet crepuscular David Lynch-ian miniatures, rushing between the glow of innocence and the pang of experience. The resulting 4 strong EP cycle – entitled Spring, Summer, Autumn and Winter – and the album which now draws that material together for the first time, trace an arc through the duration of a particularly tumultuous relationship- one ALA.NI hoped would win out, but quickly became one she couldn't have. As such, ALA.NI's outlook is now tempered by wisdom and an acceptance of change, felt keenly as You & I plays, with ALA.NI's hushed, grainy vocals (sung into her faithful 1930s ribbon mic) gauzily fleshed out with steel pan, Hohner guitaret & a '66 Gibson 345".
Few artists- that are unsigned, anyway- have been able to cover so much ground. Recording at Damon Albarn's Studio 13: the youngster has provided back-up vocals for Blur and Mary J. Blige; performed on Jools Holland's show; You & I (her new album) is out next month. It is a busy and prosperous time for ALA.NI. I know how hard and challenging it is for new musicians to make their names heard. Many of them- quite a few I have reviewed- have started passionately before finding the rigours and realities too tough. Social media can hinder musical evolution: there is so much choice; it is difficult rising above the pack.
ALA.NI has produced a four-strong E.P. cycle and will delight the public with You & I. Seemingly growing stronger and more astonishing as time elapses: that intimate and Heaven-sent voice is attracting serious acclaim and admiration. There is a lot of emphasis put into the voice, in the current climate. So many singers are heralded as 'The Next…', but in truth: few of them actually linger in the imagination. I feel like some of our once-prodigious names have slightly lost their edge. Adele seems intent on producing the same sort of song: without changing her dynamic and themes; she is starting to create weariness; that initial stun is less pronounced and unique. Alicia Keys- whose latest single, In Common, I reviewed for The Metropolist- is way past her best- that soulful voice is buried underneath cheap and nasty electronics; in a song that sounds like a Rhianna offcut. With so many mainstream goddesses losing their panache, perhaps: where do we find the next generation of idols and leaders? ALA.NI is someone who has the potential to be a mainstream star; influence plenty along the way. She is not a committee-assembled, producer-led artist who stands behind a microphone and puts in little emotion and personality. With every song, you sense a young woman that puts her soul, heart and inner-self into every note. Her delicious, confessional voice sounds like it could have emanated from the Jazz greats of the '40s and '50s: there is something vintage and classical about her. The songs have a universality and familiarity to them. Laying bad love and heartbroken words onto the page: in old topics; we find new light and nuance. Darkness at Noon is a typically bold and mesmeric effort from one of our most assured and original musicians. If you have not discovered ALA.NI and all she has to offer: rectify this and keep her close to your heart.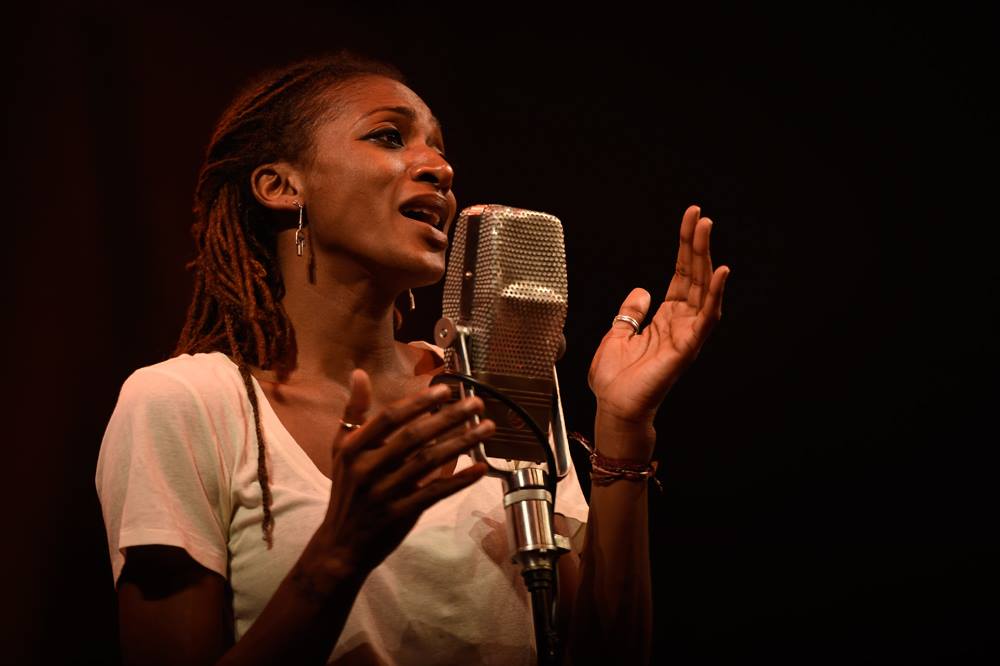 You & I is ALA.NI's new album: those who are unfamiliar with her work will want to travel back and see where she came from. Her four-E.P. cycle- Spring, Summer, Autumn and Winter- was released last year and proved what a work-rate ALA.NI had. Spring was released in March and came equipt with a striking, floral cover. Cherry Blossom is a song that has already captured quite a large amount of attention. Having been performed across T.V. - and released in Japan- and is one of the songs (alongside the other E.P. tracks that will make their way onto You & I). Woo Woo and Ol Fashion Kiss are a trio of songs that blend meadow-side serenity and tender passions: some positive and sunshine among the introspection and longing. Come to Me, Suddenly and One Heart formed the Summer E.P. All of the seasonal E.P.s were prefixed with You & I: followed by the season and 'E.P.'. That gave you an insight into future direction: all these songs will meet and mingle on the new album. The summer unveiling (released in June) showed more desire and lust: something sweatier and more impulsive; a deep longing that manifested itself in an unforgettable trio of songs. By the time 'Autumn' arrived: some more haunted and darker shades started to come in.
The leaves have fallen and the nights shortened: ALA.NI created something more reflective and saddens; whilst retaining that redemptiveness and hope. Darkness at Noon completed the three-song E.P. and finished it with a huge statement. Winter had I'll Remember, To the River and Circle: a collection of songs that fused heartbroken laments with some profound and emotional stories. What I love about the four E.P.s- which I have incorrectly and lazily titled throughout- were the shifts of moods and beautiful cover art. The artistic and visual thinker will love the colours and designs of the E.P.s: collector items that are beautiful and eye-catching. The music is tight and focused: every song has a unique beauty and fits into the season represented. If anything; the E.P.s act as Classical suites: modern updates of the symphonies and Classical music cycles that we are all familiar with. You & I brings all these E.P.s together and adds something extra. Not only do we have a chance to find each season together- providing a fluid and transitional album- but there are extra tracks and remixes. In each quarter you get different shades and moods: you see a young woman develop and change; it is a concept album that explores a relationship that could have lasted- sadly, it did not survive the test of time. Such intimacy and personal hurt might seem like a gamble: the way it is executed and tied-together means You & I will be a huge crowd-pleaser and critical favourite. I will get the album and it will be in rotation for a long time. Few artists showcase so much originality and depth when exploring something as perfunctory and everyday as love. For that reason- and many others too- we should all pay attention to a rising star with a lot more to say.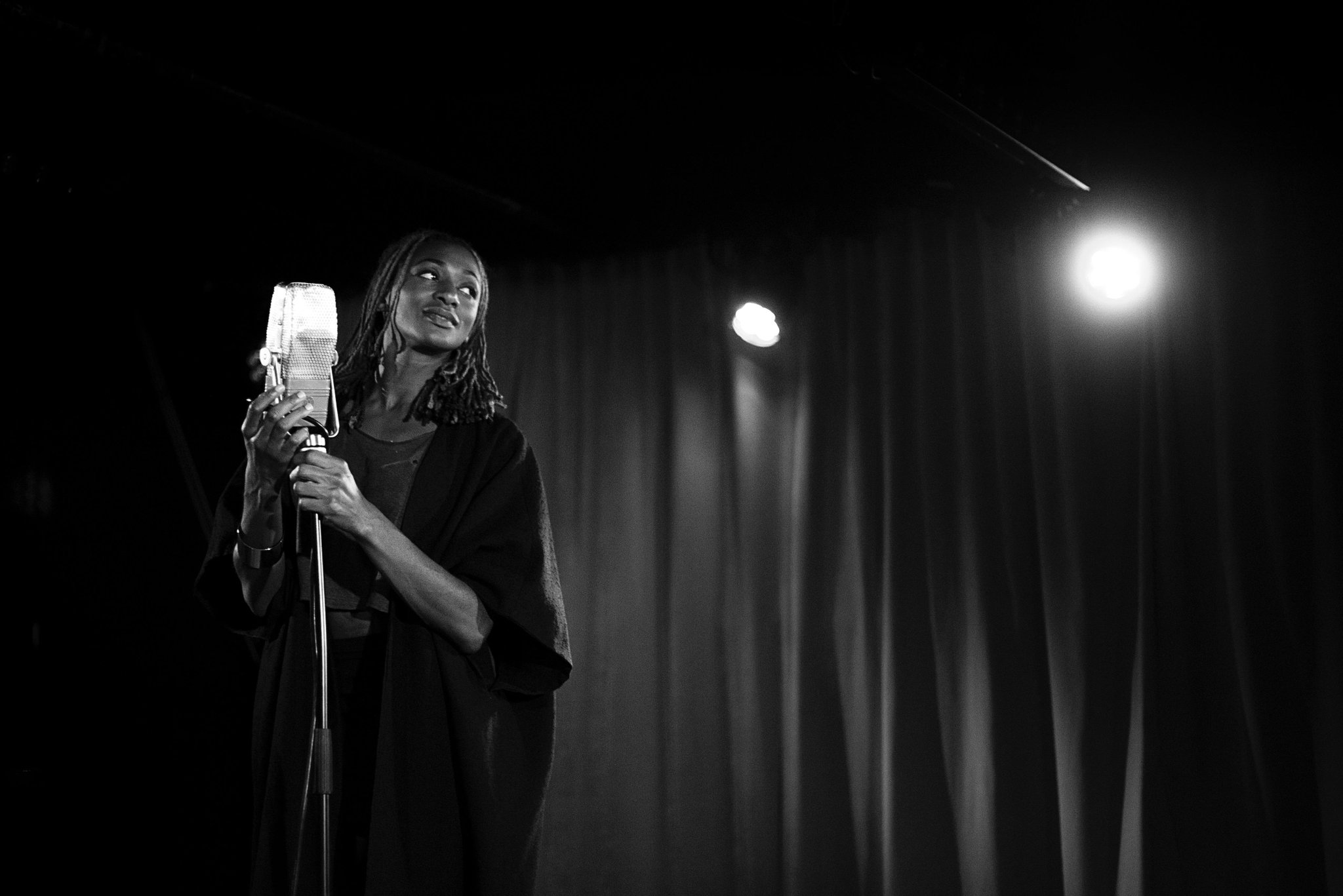 Having premiered on the You & I/Autumn E.P. back in September: many might be familiar with the song. Darkness at Noon's video was released last month and is the perfect backing to a haunting and beautiful song. Words like 'crepuscular' and 'Lynch-esque' (pertaining to director David Lynch) have been applied to the lexicon of ALA.NI. They are appropriate terms to describe music that has cinematic shiver and drama to it. A dark and twilight arpeggio opens Darkness at Noon. Mixing Nancy Sinatra's Bang Bang (My Baby Shot Me Down) with shades of Lana Del Rey: at once, you are transported to a time and place. In my mind, I was picturing L.A. hills in the 1950s- each listener will have their own interpretation and visions. Bringing a '66 Gibson 345 together with a 1930s ribbon microphone: the vocals sound raw and naked; everything has a bareness and vintage quality to it. In an age where studio gloss and polish can make a song seem overly-medicated and fake: here, we have purity, stripped-back production values and something direct and intense. The opening words see our heroine regret past decisions. Finding herself in the midst of an affair: the feeling is it should have ended; ties should have been cut and parties should go their own way. Maybe in too deep: you sense there are arguments and discombobulations bubbling beneath the surface. Our heroine needs to be set free: erase words from her lover and wipe clean the slate. Keeping truth and full confession suppressed- the truth and nature behind this realisation- you are sucked into a wonderfully rich and sensuous vocal.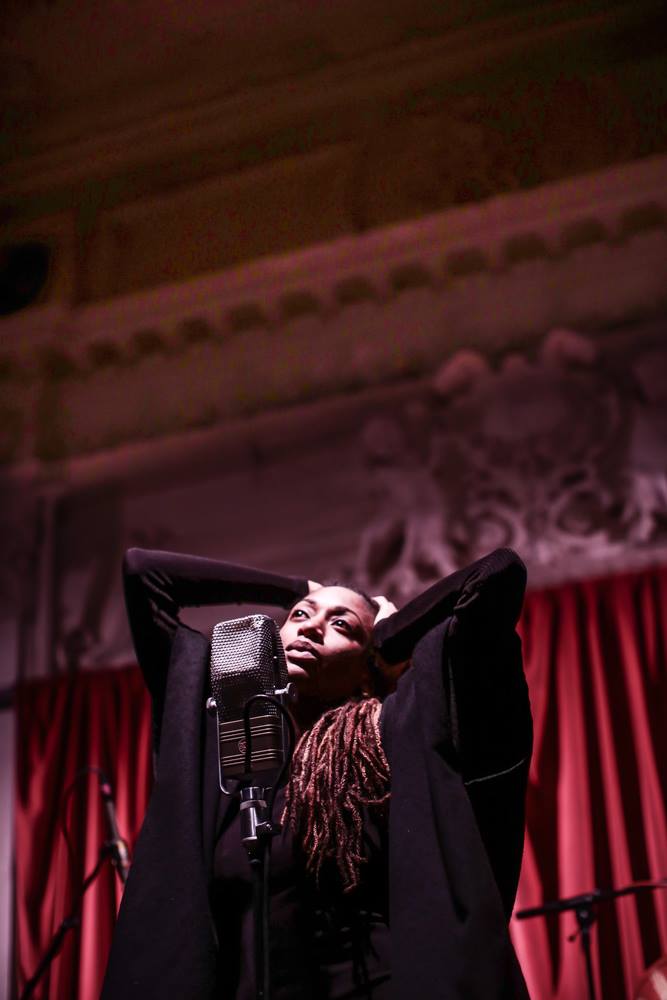 Regrets are swirling in the mind- ALA.NI was cold-hearted, it seems- the duo wanted to part in harmony. Although there seems to be a sense of détente and mutual indemnification: maybe there are regrets and feelings that cannot be eradicated so swiftly. It is not clear who has compelled the break-up: the scars are deep and the die cast. Every line is delivered with a very considered and elongated manner: it ensures every word gets inside the head and maximum emotion is uncovered. You cannot hear the song without picturing the likes of Billie Holiday. The older-day microphone- which gives the song a '30s sound- and stillness of Darkness at Noon could have been cut from Lady Sings the Blues (Holiday's 1956 release). Finding inspiration and spirit from the departed heroines of Soul, Jazz and Blues: ALA.NI channels the ghosts of these idols and blends it with her own, distinct tones. The effect is spellbinding and spine-tingling. As our heroine employs a maieutic way of investigation- a series of questions and answers to obtain deeper understanding- you know there will be no happy outcomes. Our heroine is scarred by wants to discover why the bond has ended. Professing a desire and longing- declaring her heart shines brightly for the boy- you get the most beautiful and touching section of the song. Rising into a shivering and unearthly high: you close your eyes and immerse yourself in the song. Every second of Darkness at Noon gets the listener invested and involved. You cannot casually listen to the song or have it in the background somewhere. You need to dedicate your full self to ALA.NI's gorgeous sermon: allow every note to seep into your soul. With slight and dimmed-down percussion- a slight crack in the background- the emphasis is on the voice-and-guitar combination. The lovers agreed never to meet again: loving me (our heroine) would be a mistake; they need to part ways. Although they have arrived at a solution; it is not one that is beneficial to ALA.NI. She rises like the sun yet feels empty and alone: without that love in her heart; life seems harder and more callous. Maybe I am misreading but it seems ALA.NI is wrestling with her consciousness and decisions: hopeful that she can rekindle that flame and regain better days.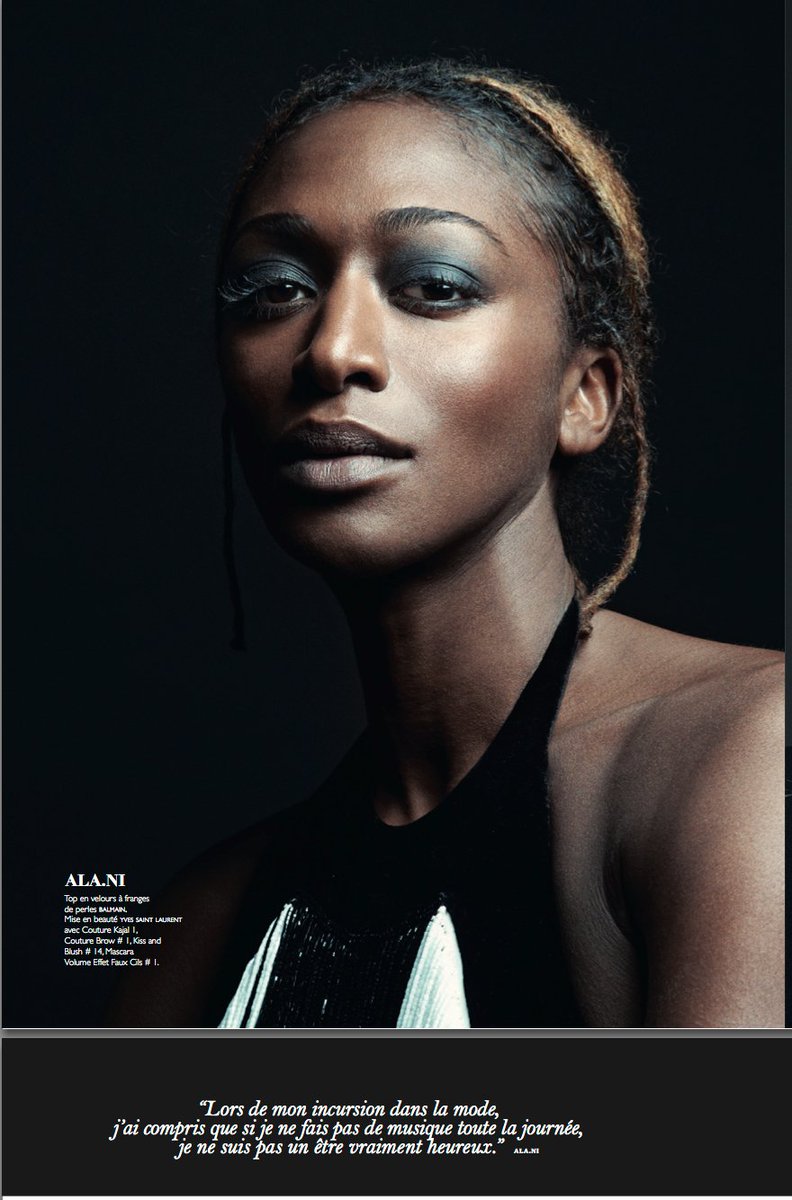 However you approach the song- pragmatically or romantically- you will be touched and affected by it. One of the most arresting and memorable vocals I have heard this year: Darkness at Noon mixes simple honesty with an astonishing, hairs-up-on-their-end performance. Rob Updegraff provides the shivering, Sinatra-esque guitar coda. Ensuring the words have a perfect backdrop: it is a wonderfully assured and emotive performance. He never encroaches on the song: instead, you get swathes of darkness and moonlight; emotions conspire and tear-drop coldness. Able to resonate and ring so much emotion from a few notes: commendation must be directed his way. Joao Caetano's tender percussion adds heartbeat and punch to the song. Perfectly blending with ALA.NI and Updegraff: a wonderful trio that has created one of this year's most immediate and stunning songs. Darkness at Noon will be featured in You & I's second half- track nine, I believe- and end the autumnal section. From there, the album will be in the home stretch and winter will be upon us. On its own basis- or in the context of the album- few listeners can deny how seductive and timeless Darkness at Noon is. Although it is harrowed and personal: every listener can relate to the song; empathise with the heroine and give their heart to her. That Billie Holiday-inspired voice is only part of the song. ALA.NI manages to evoke the sensation of Jazz greats whilst putting plenty of herself into the mix. Granada heritage and a rich musical upbringing feed into a vocal that has so much depth, flavor and sides. You get grainy and raw nudity: lustful and sonorous velvet: dark and unsettled undercurrents. At the heart, we have one of the U.K.'s most stunning artists. I know ALA.NI is in Paris right now: when she performs in London (on June 15th) that will be a gig you will not want to miss.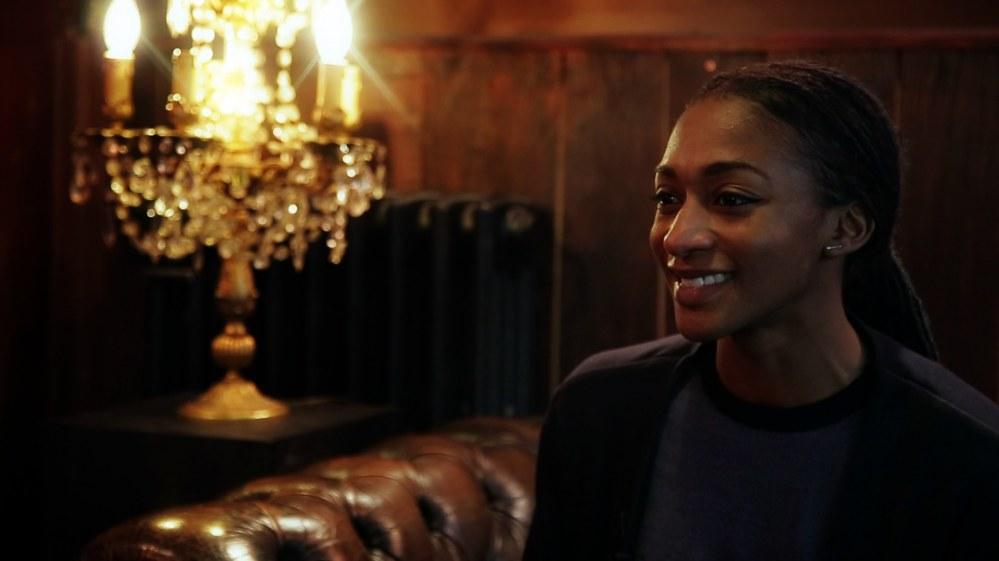 You & I is released on June 3rd and will be accompanied by a live performance at The Forge on the 15th. A chance to get back to London- ALA.NI is sojourned in Paris- home fans will get a chance to see the album explored and exposed in the live arena. The Shepherds Bush-raised artist will come back to the U.K. and ensure her latest L.P. is not forgotten and overlooked. That would be impossible: ALA.NI is one of the most unique and special artists we have right now. Whilst mainstream heroes James Blake and Radiohead are igniting and exciting critics this week: we should not ignore the mass of tremendous musicians we have working to get a deal; gain exposure and build a foundation. ALA.NI is at ease in front of the camera: she oozes charm, beauty and photogenic allure. Behind the microphone is when you get the biggest shivers and reactions. Alternatively described as golden-voiced (The Quietus) and spectre-like (The Guardian): some of Britain's most-influential publications are turned-onto the magic and wonder of ALA.NI. Those reviews are hardly filled with hyperbole and unwarranted praise. Having investigated every ounce of Darkness at Noon. The spooky (self-directed) video will be hard to forget: the stunning vocal turn WILL be impossible to forget. After a successful E.P. run- Spring, Summer, Autumn and Winter- it seems like influence and motivation have not alluded ALA.NI. I cannot wait to see her perform- I shall try and get to London next month- and this only marks the beginning of things. Previous E.P.s have looked at relationships and their effect. Employing seasons as backdrops and metaphors: a unique and effective way to document the various climates and scenes of heartache and transition. You & I looks at relations and their break-up: it goes further and digs more into our heroine's soul. I urge everyone to pick up You & I in a few weeks: it is an album that is sure to seduce and allure; rank among the finest of 2016.
There are so few genuinely stand-out solo artists you just know will go the whole way. Many seem promising at first: they start to falter before dissipating in time. It is hard- in a world where disposability and quick turnaround are commonplace- to stand by someone who can overcome all the obstacles. Working with the likes of Blur and Mary J. Blige not only shows how talented ALA.NI is: it has given her the confidence to keep making music of the highest order; push her passions and achieve something wonderful. If you are like me- and did not know her until recently- you will want to go back and study her previous E.P.s and songs. The progression and development is clear to see. She was always impressive but has hit a rich vein of form this year: a true artist whose best days are still ahead. With the sun out and spring finally here- for a few days at least- Darkness at Noon might seem like a peculiar seasonal juxtaposition. You might be yearning for something uplifted, buzzing and sun-seeking. For those who want to discover music that gets inside the body and elicits something truly wonderful- here is the musician for you. You & I is a 12-track album that mixes old-fashioned romance with raw and modern-day themes. At every turn, there is something wonderfully and charmingly classical about ALA.NI. Whilst her body is in the year 2016: it seems like her imagination, musicality and soul belong to another time- every song takes you to a different time period. You & I will contain some bonus tracks- 7 tracks that will include some remixes- and give the listener a chance to fully explore a staggering talent. If Radiohead and James Blake are stealing focus in current music: I have been more fascinated and attracted to the work of ALA.NI. A future star if ever there was one! Do yourself a favour and discover someone…
WHO will be a face we will all be familiar with soon enough.
[youtube https://www.youtube.com/watch?v=DEoOg-WHKxw&w=560&h=315]
_______________________________________
Follow ALA.NI
Official:
Facebook:
https://www.facebook.com/alaniofficial/
Twitter:
https://twitter.com/alaniofficial
Instagram:
https://www.instagram.com/hialani/
___________________________________
Music
https://soundcloud.com/alaniofficial