FEATURE:

10 Essential Albums from the 1980s
______________________
ONE of the things that angers me most about musical debate…
is how overlooked and ridiculed the 1980s are. Seen as a 'joke decade' with nothing more than hair bands, New Romantic tosh and power ballads – it is only a minor player in a huge, wonderful time for music. You just have to look at the albums and artists that came out of the '80s to realise how special it was. Few of the 1990s' best would have existed were it not for what came before. In fact, modern music as we know it owes so much to the 1980s. It will never get the credit it truly deserved but music lovers who truly know their stuff know better – just how crucial and sensational the '80s was. In honour of that spirit and defiance: I have been looking at the albums that emerged from the decade; trying to decide the most important records from the time. There are some omissions but, to me, the 10 albums here are the very best from a truly astonishing decade.
_______________________
Beastie Boys - Paul's Boutique
Many do not realise what state of affairs Beastie Boys were in during Paul's Boutique and its creative inception. The group was away from their native New York and embarking on a rather challenging sophomore album – one that would keep them fresh and relevant but differs from their debut album. When Paul's Boutique was released, it was received with a sense of tepidness and confusion among critics. Essentially a samples album; there is none of the teenage-themed rebellion, filth-riffs and Punk attitude of their debut. The boys were at a loss how to present and launch themselves. Step up legendary producers Dust Brothers who not only gave Beastie Boys a new direction and inspiration – they are the uncredited heroes of Paul's Boutique. Critics in 1989 didn't know how to handle the album but that is their folly. Filled with stunning samples, imagination and astonishing ambitious songs: it stands as one of the most colossus albums of the '80s and reinvented and pushed forward Hip-Hop. Sampling, being tricky, costly and reserved for the brave, was not a huge fixture of the late-'80s. Beastie Boys inspired the likes of Beck (whose album, Odelay seems like a '90s Paul's Boutique) and set a president for every other Hip-Hop act out there. Paul's Boutique is full of contradictions and variation. Some songs, such as 5-Piece Chicken Dinner and Ask for Janice, last mere seconds: B-Boy Bouillabaisse is the 12-and-a-bit-minute finale and one of the most awe-inspiring, head-melting pieces from Beastie Boys. Packed with humour, bravado, and fiery raps: a marvellously compelling and astonishing recording that could take on any album from any decade – the critics of the '80s weren't the smartest!
[youtube https://www.youtube.com/watch?v=hcy-MmpTkek&w=420&h=315]
Pixies - Doolittle
It is fair to say Pixies are, if not the most, then second-most influential Indie band that have ever lived. Without them there would be Nirvana: without them, there would be no Grunge and, well… music as we know it would be a very different place. 1988's Surfer Rosa was fed to frenzied critics who found their sleazy, lugubrious riffs inventive and savage; the band interplay exhilarating and defiant – the songs anthemic and wondrous. They weren't wrong: Doolittle would build on Surfer Rosa's incredible foundations and be instantly celebrated as one of the '80s' finest records. The 15-track album was not hotly regarded by all critics. Some found the production a little theatric and not fitting of the album's intentions. Those who were willing to truly listen were blown out their skins and overwhelmed by the explosions they discovered. Short, sharp attacks like Tame – one of the most berserk Black Francis vocals so far - set the tone. Tensions between Francis and bassist Kim Deal were palpable during recordings – placing strains on the rest of the band and delaying the process. This tension and hostility filter into the album which is fraught with tussle, fight, and venom. If the band's leader and most influential musician were at loggerheads: the same could not be said of the music of Doolittle. Consistent, focused and accessible: it is a far-reaching and ambitious album in terms of lyrics. Black Francis explores environmentalism and crazy ex-roommates; eyeball-slicing and driving cars into the ocean – balking against the tried-and-tested-and-boring clichés of broken hearts and doe-eyed romantics. Musically, the band reacted to Francis' lyrical dexterity and gave each song its own style and sub-genre. From Western-influenced sounds to dead-eyed psychosis: Doolittle laid the groundwork for '90s bands and (Doolittle) stands as one of the most important Alternative-Rock albums in musical history. It is a testament to the importance of Pixies that they are still recording today – about to release their latest album, Head Carrier.
[youtube https://www.youtube.com/watch?v=XycBLF6kWuY&w=420&h=315]
The Smiths - The Queen Is Dead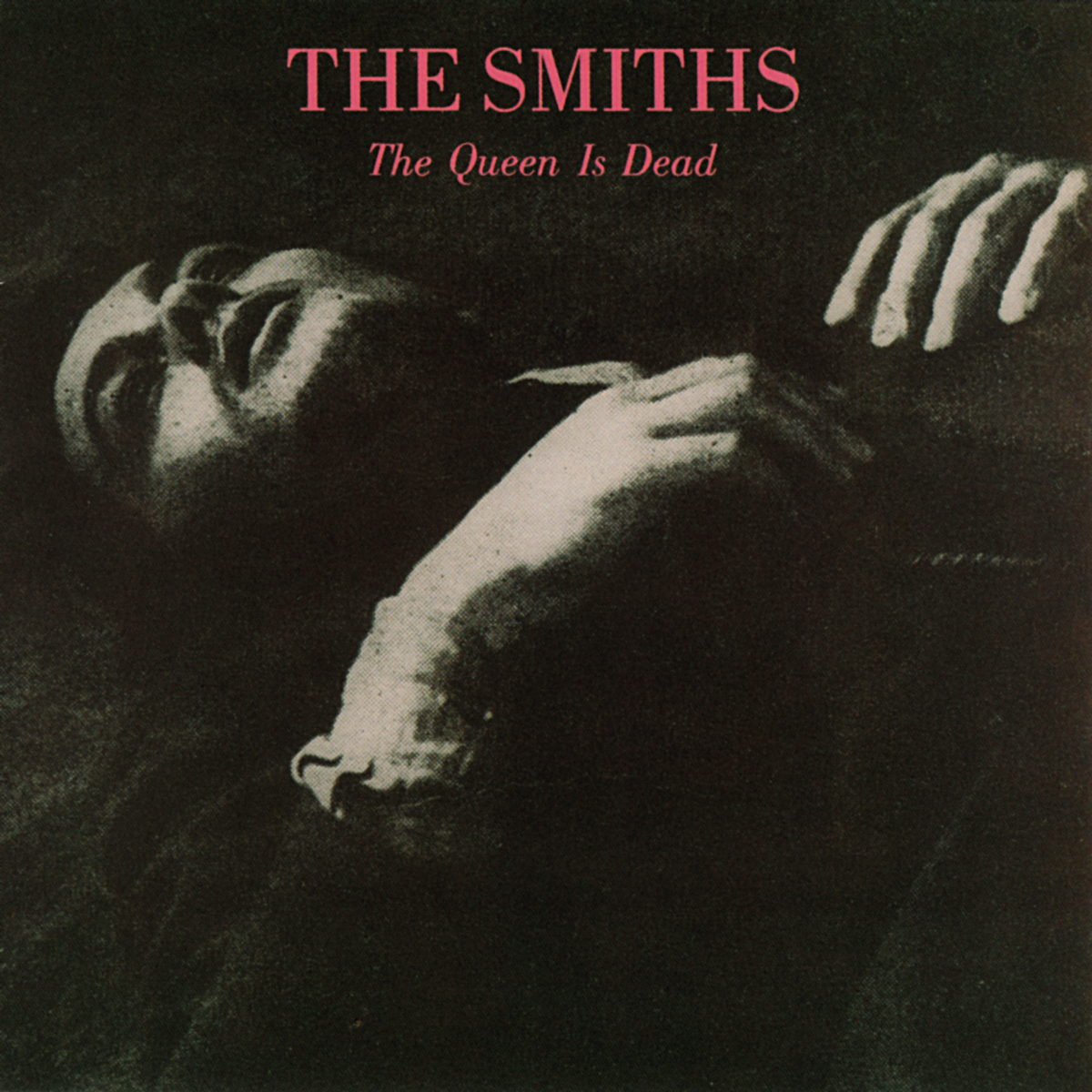 You can tussle and argue all you like when it comes to deciding The Smiths' second-finest album: there can be little debate about the top spot. The Queen Is Dead was the moment the band cemented their legacy and proved they were worth the hype. To be fair; they didn't need to prove anything to anyone but The Queen Is Dead was a quantum leap from their earlier work. No filler or weak tracks: Johnny Marr's compositions and Morrissey's lyrics were at their very apex. Morrissey especially was lauded because of his witty, intelligent and astonishing lyrics. Seemingly a romantic anti-hero who seemed happier being killed by a double-decker than sandwiched in a threesome: the doom-laden fatalism of his songs was a world away from his peers. His performances and vocals swooned and swayed; that voice managing to register so much emotion and effectiveness whatever he was singing. Marr's always-mesmeric compositions created mini-worlds and straddled genres – marking himself as one of the greatest guitarists of his time. The Boy with the Thorn in His Side and There Is a Light That Never Goes Out stands the test of time and are considered among the greatest songs of all time. Morrissey's lyrics subvert expectations that he was a depressive, misery guts with no alter ego. The Queen Is Dead's songs provide tenderness, social commentary and gorgeous poetry – coupled with humour, devastation, and heart. There are not many modern guitar bands that can, if they were honest with themselves, omit The Smiths from their list of influences. Johnny Marr and Morrissey both state Strangeways, Here We Come was their favourite album (not true with the critics): they never made a more celebrated and solid album as this.
[youtube https://www.youtube.com/watch?v=n-cD4oLk_D0&w=420&h=315]
Public Enemy - It Takes a Nation of Millions to Hold Us Back
In the same way Paul's Boutique threw away the Hip-Hop rulebook: Public Enemy's career-defining sophomore release threw down the gauntlet and was revered as a genius work of social commentary and force. Against the backdrop of Ronald Reagan's America: Public Enemy had plenty of fuel to stoke the fire. The noble army of The Bomb Squad, Professor Griff; B-Boy and Flavor Flav were joined by renegade mouthpiece Chuck D. His super-smart, pistol-whipping rhymes were given impetus, haulage, and artillery by The Bomb Squad heavy and intense soundscapes. With Flavor Flav adding huge clocks and humour: Public Enemy were a unique force that was much-needed in an America that was falling apart. Black voices felt ignored and subjugated: not represented by politicians and very much a silent minority. Public Enemy saw the chaos around them and funneled this anger and disgust inside an album that brought the nation's forgotten armies right into the spotlight. The quintessential general and mercurial commentator: Chuck D.'s astonishing lyrics not only documented the reality and truth of life for the urban underclasses – he would inspire a generation of Hip-Hop and Rap acolytes that needed that common hero and guidance. Unlike some of their lesser-minded peers: Public Enemy's primal and hard-striking lyrics were not sound-tracked by knuckle-dragging, one-dimensional sounds. Jazz, Rock, and Musique Concrète were fused together to bring about something truly astonishing and original. It is hard to think of a Hip-Hop album that has surpassed It Takes a Nation of Millions to Hold Us Back. It was a staggering revelation and creation back in 1988: its influence, timeliness, and power have not waned in the proceedings 28 years.
[youtube https://www.youtube.com/watch?v=n5AYMiAdqhQ&w=560&h=315]
Paul Simon – Graceland
Leading up to Graceland's creation: Paul Simon's life went through a lot of change and turmoil. Briefly reuniting with Art Garfunkel: the two performed a couple of reunion concerts but nothing past it materialized. Solo album Hearts and Bones arrived in 1983 but was not well-received by critics. That failure led to a period of depression for Simon who retreated to an extent. Finding pleasure in South African township music: that sparked the fuse for Graceland's conception and recording. The landmark album brought together Zydeco Isicathamiya, Pop, and Rock together with themes of social discontent, apartheid, and political upheaval. The album proved controversial due to the South African musicians that appeared on it – there was a cultural boycott at the time which prohibited such things. Against the impositions, rules and hatred arrived one the 1980s' best albums. Graceland not only bridged cultures and pushed African music to the public consciousness: it stands, in its own right, as a masterpiece. Zydeco and Conjunto elements fused with traditional western music to give the songs a distinctly unique sensation. Simon moved away from a more straight-ahead narrative to focus on more poetic, character-filled songs. Satiric, cutting and abstract at varying points: it provided Simon a new lease of life and put him back in the critics' good books. A stark and bold departure from Hearts and Bones: Graceland was a phenomenal leap forward and became one of the most successful albums of the decade. Over 16 million copies of the album have been sold and it continues to beguile and influence modern musicians. At a time when cultures and races (in South Africa especially) were balkanised, divided and fearful: Graceland were a unifying, glorious work that was all-inclusive and celebratory. Graceland is an album you can get lost in and transcends time, origin and location.
[youtube https://www.youtube.com/watch?v=zRPfyH72Eeo&w=420&h=315]
R.E.M. – Murmur
I guess it is easy to overlook R.E.M. when compiling a list of the 1980s' best albums. In 1983, when it was released, R.E.M. were a new commodity and some did not know what to make of them. A record that did sort of go unnoticed among many: it registered with critics and scooped enormous acclaim. Deep, moving and enigmatic. Luscious, black-and-white; completely beguiling. Sometimes front-man Michael Stipe hardly sounded like he was singing: slurring his words and lost in the power and potency of the music around him. Talk About the Passion was a hunger song that addressed famine and poverty. Not as successful and celebrated as it should have been: its lyrics suffered from a lack of decipherability and it only gained full acclaim many years after its release. Radio Free Europe is the standout and most memorable song. Other bands, peers of R.E.M., may have played harder and faster than guitarist Peter Buck but few bands could ever hope to achieve what Murmur did. Stipe's lyrics, often cryptic and unintelligible, defined the album and sparred muscular and feminine sides; plenty of anger and social awareness – the band arrived from nowhere and instantly made a mark. Future R.E.M. albums would have more jangle, joy and energy (especially Out of Time) but Murmur remains a strange and singular album. Some would argue R.E.M. topped their creative efforts with Automatic for the People but nothing ever quite matched Murmur's sense of entrance and stripped-down genius.
[youtube https://www.youtube.com/watch?v=XXUkddrnsXQ&w=560&h=315]
Michael Jackson - Thriller
If you dislike Michael Jackson as an artist (why would you do that?!) then you cannot argue against Thriller and how important it is. Still the best-selling album of all time: it finally broke Jackson to the world and truly established him as The King of Pop. Up until that time, black artists were not often (if at all) seen on MTV. Thriller's promotional videos, with Jackson annoyed at the lack of representation, turned into huge events and ensured his face was seen by millions. Released at the end of 1982: Thriller, in its peak period, sold over one million copies per week. It seems baffling and intangible in a time where digital downloads seem to have replaced physical purchasing. Jackson, irritated and angered at Off the Wall's lack of Grammy wins and acknowledgment, dispensed the boy-like falsetto to bring a tougher and meaner persona to Thriller. This was a young man primed and hungry for success and adulation. As such, Thriller's songs smash, slam and groove. True enough, there are fillers and weaker moments that could have been left on the cutting room floor – Baby Be Mine is often singled as an especially poor choice. Opener Wanna Be Startin' Something is sizzling, raw and frenzied. Thriller, Beat It and Billie Jean are the three we all associate with Thriller. Iconic, timeless and utterly irrepressible: the sound of Michael Jackson without equal or peers; creating songs that have endured for decades – and will continue to do so for many more. So much can be traced back to Thriller and its influence. Changing modern music and resonating with artists like R. Kelly and Justin Timberlake; ensuring there was greater equality on music T.V. – the list goes on. For an album that does contain a bit of filler: it is amazing that it remains as popular and addictive as it does. That is the power of Michael Jackson and the sheer confidence and songwriting talent that shone through. He would create more consistent albums but none as unstoppable and important as this.
[youtube https://www.youtube.com/watch?v=Zi_XLOBDo_Y&w=420&h=315]
Prince and the Revolution - Purple Rain
The Purple One may (sadly) no longer be with us but his legacy burns bright. By 1984, Prince was one of the hottest and most exposed musicians on the planet. Purple Rain was his masterpiece (others followed) and his music was everywhere. It is understandable why the album registered as such and struck a nerve. The most emotional and dramatic album of his career: every song possesses huge passion and wonderful delivery. Whether seduced by the catchiness and heartbreak of When Doves Cry; the dance, joy and Rock grit of Let's Go Crazy – there was a song for everyone. Prince went on to win two Grammys in 1985 for the album (Best Rock Vocal by a Duo or Group; Best Album of Original Score Written for a Motion Picture of TV Special) and elevated Prince to new heights. His songwriting talent, guitar brilliance, and vocal dexterity were never in doubt: everything came together and was at his peak here. Selling 13 million copies in the U.S. alone: Purple Rain has sold over 20 million copies worldwide. Prince aimed at superstardom with Purple Rain: he designed and executed the album with that outcome very much in mind. Superbly crafted and brilliantly executed: the nine-track album did just that; made him a peerless, household icon. So many genres, ideas and colours are thrown together with authority and discipline. If you are not hooked by the majestic, sweeping title track that you probably need your pulse taking. Given the ambition and cross-pollination involved: it would be a risky venture in lesser hands. Prince's sheer talent and drive turned Purple Rain into an almost religious experience – one whose potency helped turn it into one of the finest albums ever laid down.
[youtube https://www.youtube.com/watch?v=gD4F2n9pKiw&w=420&h=315]
Talking Heads - Remain in Light
After the astonishing Fear of Music in 1979: Talking Heads entered the '80s with expectation on their shoulders. That album was hugely celebrated and the apex of their career, to that point. Having to not only top themselves but more with the changing demands in music – the band found themselves looking around. Punk was starting to die and change: it was an awkward time for the genre and it was feeling a little tired and predictable. Pop was perhaps too broad for the band so they ensconced themselves in Compass Point Studios, Nassau with a certain Brian Eno in tow. What the band created was an album that integrated African influences and music with heavy percussion leaning and tonnes of rhythm, quirkiness, and idiosyncrasies. Less conventional than their peers: Remain in Light was awash with sparkling, effect-driven strings and bellicose, tribal percussions – all delivered by David Byrne who was in peak creative form. His lyrics were at their weird and wonderful best. Never a literal, predictable songwriter: depth and emotion sit alongside eye-catching characters and surrealism. Once in a Lifetime highlights life's crossroads and contemplation and hard realisations we all must face; Crosseyed and Painless about a paranoid, urban figure stressed by his surroundings. Byrne wrote a lot of the lyrics in a stream-of-consciousness way; employing free-association. Although the album is the most lyric-heavy and wordy the band has ever created: it is the music and exceptional compositions that stay in the mind the longest. Talking Heads would take three years to follow up Remain in Light: 1983's Speaking In Tongues would see them embark on a new route and enter a new phase. Remain in Light is not an album reserved for intelligentsia and die-hard Talking Heads fans. It is a ubiquitous, accessible record that has so many nuances it is impossible to ignore or forget it. Decades after its release, the lyrics and themes sound as pertinent and vital as the day they were recorded. Songs that alternately put a smile on your face and see you entrenched in deep thought and reflection: an extraordinary achievement from a truly unique band.
[youtube https://www.youtube.com/watch?v=I1wg1DNHbNU&w=420&h=315]
Madonna – True Blue
You cannot do any feature on the 1980s without recognising the Queen of Pop, Madonna. In 1984, Madonna released Like a Virgin and it was an album that turned her into a global mega-brand. After the assured but shaky-in-places debut: her sophomore record was a genuine hit and its two most notable songs, Like a Virgin and Material Girl, were on the airwaves for months. Madonna not only inspired girls and young women everywhere but came with a certain air of controversy – the title track was seen as especially risqué and impressionable. True Blue came along in 1984 and contained familiarity and evolution. Topics of fidelity and love were there but True Blue seemed a more mature and conscientious record. Looking at real-world concerns and deeper issues: the girl Madonna was turning into a woman. Plenty of fun remained as did red-bloodied sexuality and a definite playfulness. Madonna herself was hitting her peak as a songwriter, performer, and icon. True Blue showed she was more than a one-hit wonder and that spoke to young women coming through society. Rivaling Michael Jackson and Prince as one of the biggest stars of the '80s. Of course, the album was not without its share of condemnation and disapproval. Papa Don't Preach addressed a girl keeping a baby to spite her father's brow-beating. What shone through brightest was the cohesiveness and variation throughout. Not confined to pure Pop and one-note songs: Madonna laced Latin rhythms (La Isla Bonita) and Dance (Open Your Heart) with stunning balladry (Live to Tell). Maybe a little committee-designed and aimed for the masses: that cannot dampen or disquiet the sheer audacity, brilliance, and achievements throughout True Blue. Madonna would never hit the dizzying heights of True Blue: the moment she became the biggest and most influential female Pop star in the land.
[youtube https://www.youtube.com/watch?v=G333Is7VPOg&w=420&h=315]
___________________________
It is hard thinking about the '80s and not smile. It was the decade I was born and remains pivotal for me. I can see some of the downsides and criticisms: there was a lot of terrible music and the appalling fashions hardly did much to give credibility to the decade. If you dispense with that and go further, you do not have to dig much to discover just how much wonder and brilliance was created during the 1980s. Make sure you remind yourself (listening to the albums above) at what quality there was – go further and properly investigate a wonderful time for music. So much of today's music and the best sounds from the '80s-present owes a debt to the 1980s. We should give thanks and be truly appreciative.