FEATURE:
After the Heartache and Uncertainty of 2016:
 
 The Hope and Promise of the New Year
___________________
I am keeping especially busy today because I am excited about...
what is already coming through this year. I will spend some time, in this piece, looking at a couple of the artists that have made the BBC shortlist of their ones to watch. I promise I don't work for the corporation – although another piece later today will revolve around another of their recommended acts – but there is some incredible talent worth exploring. Until then, I want to look at some of the albums that are coming out in the coming weeks; those just finished (with no release date) and a couple that is merely in the 'rumour stage'. I will begin by looking at the loveable scamps of Elbow: the Bury band have always been one of my favourite and continue to produce albums of the highest quality. I love the mature and witty songwriting and the way Guy Garvey and his boys never sound idealess and uninspired. The Seldom Seen Kid, in addition to scooping a Mercury Prize, was not only one of the finest albums of 2008 but the greatest the band every produced. That is not to say Little Fictions (scheduled for 3rd February) will be weak and irrelevant. In fact, lead-off single Magnificent (She Say) is a typically assured slice of gold from Elbow. That has been quickly followed by new song, All Disco. Whereas the first single continued from The Take Off and Landing of Everything (the band's 2014 album); All Disco traverses new ground and, if anything, recalls some of their earlier work. The song was sparked from a recalled conversation Garvey had with Pixies frontman, Black Francis.
[youtube https://www.youtube.com/watch?v=MUOsztgBE-I&w=560&h=315]
The duo sat down for a radio station interview ten years ago in Tennessee: Garvey quizzed Francis about his various personas – whether 'Black Francis' or 'Frank Black' or anything else – and, as Garvey half-remembers it, Francis stated: "You have Rock, you have Blues; you have Soul – it's all Disco". It may seem like a flippant comment but has a lot of wisdom and truth to it. The springboard for Elbow's latest song is a fascinating one: the song itself is another solid and compelling example of how the band are always evolving and staying relevant. Little Fictions arrives in a few weeks and ensures 2017 begins with ample quality and comfort. I have been listening to Run the Jewels' Run the Jewels 3 and it has been met with huge critical acclaim and fervor. Seen as revolutionary, essential and profound: it is clear the supergroup of El-P and Killer Mike have created a masterpiece at the right time. Music needs artists that address the state of the world and provide songs that are universal and challenging at the same time. In a review of the album, NME distilled it perfectly:
"'RTJ3' is purpose-built to inspire and soundtrack insurrection over the coming months and years – as El-P scowls on 'Thieves! (Screamed The Ghost)', "Fear's been the law for so long rage feels like therapy". Not that you're ever at risk of enduring a worthy, hectoring lecture. There's tonnes of fun to be had from absorbing the duo's fury, and El-P's sci-fi beats are as thrillingly big 'n' bad as ever. But if 2017's nightmarish status quo has you feeling powerless, anxious or alone, 'RTJ3' is the therapeutic rallying cry you need right now".
[youtube https://www.youtube.com/watch?v=eaJmgMuYNjc&w=560&h=315]
I urge people to follow Run the Jewels and grab a copy of their third album. They are as crucial and indispensable as you get and among the most innovative and exciting acts in modern music. Before I get down to a duo (and other artists) I feel will be making huge statements this year: a look at the returning force of London Grammar. Hannah Reid, Dan Rothman and Dominic 'Dot' Major arrived in 2013 with their album, If You Wait (following from their lauded E.P., Metal & Dust). The E.P.'s title track was a focal point of the album but supported by new songs like Wasting My Young Years, Nightcall and Strong. In fact, the album contained few fillers and is still talked about my many people I know. Whether you were seduced and entranced by the musicianship and production skills f Rothman and Major or beguiled by the force and bewitching beauty of Hannah Reid's powerhouse voice: that will all come back to the fore on their forthcoming album. Well, one assumes there is an album but there has been no set date given. Rooting for You is the latest track from London Grammar and very much business-as-usual. Again, you have the same sparse but emotive textures from the boys and the mesmeric vocal from Reid; a passionate song that sees the heroine pour her heart and soul onto the page. I am excited to see the Nottingham-formed trio back but one is forced to ask: "Where the hell did you guys get to?!". Their debut album was released nearly three years ago: that is an eternity if you are a new musician. As another artist has feared, I shall come to them soon, if you leave it too long between releases you fear being forgotten about and ignored.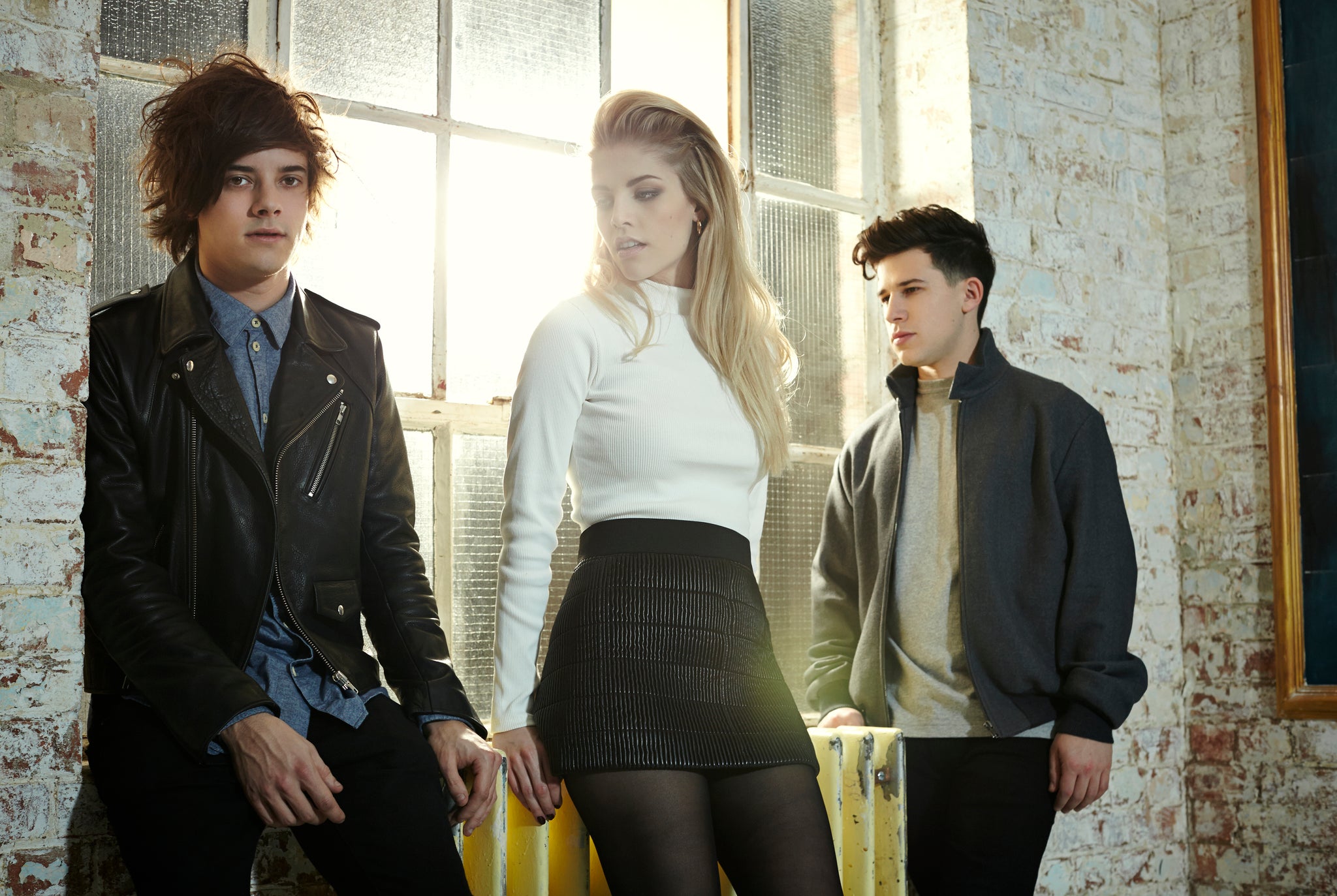 If You Wait was championed and approved upon its release and boasted a natural authority and confidence from a trio that formed at university – and were relatively saplings to the music scene when that came out. Time ticked on and many wondered where the guys had gone to. They were busy touring but in terms of new material, it was all a bit mysterious and quiet. It is a relief to see the trio back and present one of their strongest and most instant tracks yet. Let's hope there is an album and we do not have to wait too long because London Grammar provide a blend of calm, escapism and immaculate beauty that we not only need but demand. I am excited by the prospect of some London Grammar goodness and hope the traction – by circumstance of the three-year gap – has not been taken from the wheels; that crirics and fans still have a lot of love and energy to expend. I am sure they will and I will be keeping my eyes closely on the shores of London Grammar. Rooting for You is a taster of what's to come and a glimpse into what the guys have on their mind. Perhaps a more hopeful and optimistic album; one that concentrates on passion and togetherness – less anxiety and fears than on their debut?
[youtube https://www.youtube.com/watch?v=jqhgXAGP4Ho&w=560&h=315]
I will come to look at a couple of exciting upstarts and some rumoured albums, but before then, let us consider the March-due album, Semper Femina. Its creator, Laura Marling, is, to my mind, one of the finest songwriters in the world. Since her debut – 2008's Alas, I Cannot Swim – she has shown incredible depth, maturity and consistency across her five studio albums. After briefly moving to the U.S. – an effort to detach from home and find a new way of life – she is in Britain and busy planning her future. 2015's Short Movie come from a period of dissatisfaction: the first drafts and attempts were not up to Marling's expectations and got away from music for six months; exploring the spiritual sides of L.A. The inspiration she got from L.A. went into a rejuvenated album – the first where Marling picked up an electric guitar. If Short Movie is the Folk goddess turning electric; mystical and spiritual: Semper Femina is the embrace of womanhood and championed rights; less electric and more, well… jazzy. Soothing's funky, alluring bass twang and sensual themes – the heroine needing relief and bringing back to life – signals Marling entering a new phase. To start, Marling was writing songs under the guise of a character: she scrapped that idea and decided to focus more on something personal and universal. Having produced and helmed the podcast series, Reversal of the Muse (where she talked to fellow female musicians about gender issues), one feels some of those discussions and conclusions will be fleshed-out in the album.
[youtube https://www.youtube.com/watch?v=eCS4OTgaHeM&w=560&h=315]
It is hard to say what the remaining tracks will contain but we can see how inspired and hungry Marling is. If America and the landscape (Marling claimed the country to be more poetic than Britain) inspired the last album then people and equality are themes likely to appear on Semper Femina. I am, rather confidently, claiming the album will be one of this year's finest: that is no foolish bet for Laura Marling has not put a foot wrong and always produced music unlikely anything else out there. Her intelligent, immaculate songwriting is only matched by her subtle yet evocative performances that bring the words to life in incredible, heart-melting ways. In the next few weeks, there will be records from Bonobo (Migration), Run the Jewels (physical release) and The xx – I See You is the band's first album in five years and is released in a week. Until 10th March, when Semper Femina is released, there are are going to be some great albums and some surprise releases. I feel Marling's album, like Elbow's Little Fiction, will be one of the most-notable releases of 2017 – certainly the first-quarter in any case. Marling's nine-track opus – Soothing, The Valley, Wild Fire; Don't Pass Me By, Always This Way, Wild Once; Next Time, Nouel and Nothing, Not Nearly – is another one of those L.P.s we really need. It is a shot of quality, beauty and nourishment that helps balm the wounds of the past year. I am hard on 2016 – there was some phenomenal music – and hope this one is a lot less tragedy-laden and unhappy. The arrival of a new Laura Marling album is something to get excited about but not the only treasure coming out.
[youtube https://www.youtube.com/watch?v=jhgVu2lsi_k&w=560&h=315]
There are other rumoured albums but you wonder how much of it will actually come to pass. I hear whispers Queens of the Stone Age are gearing for another album. Given the success of …Like Clockwise in 2013, plenty of people will be eager for the kind of desert-crawl and intensity Josh Homme's crew provide without batting an eyelid. Gorrilaz are rumoured and Bruce Springsteen and The National all have material arriving in 2017 (or so it is suggested). That is enough to get the most passive of music fans primed and excited. I shall end things by taking a glimpse at a couple of young artists who are new to the scene but are going to do big things throughout the year. Before I do, I want to look at a duo, like London Grammar, I have been querying as to their existence. The search parties were out for Royal Blood and, as it turns out, they hadn't exploded but were busy touring and recording new material. Aside from providing little tease videos on their Facebook page: a recent photo (see the top of this piece) found the Brighton twosome clinking glasses rather civilised and pleased. That suggests one of two things: they are retiring and enjoying a life of fine spirits and chastity or commemorating the completion of their second album. If the former is true then it is cruel to say the least. I'd like to think, like thousands have, that a new record is forthcoming. The duo's debut, Royal Blood, released their self-titled debut in 2014. They have not left a gap like London Grammar, who at least have a new song, but there was much more expectation and pressure on them. After that heavy, critic-pleasing record; many assumed a follow-up would come a year later – maybe two at the most.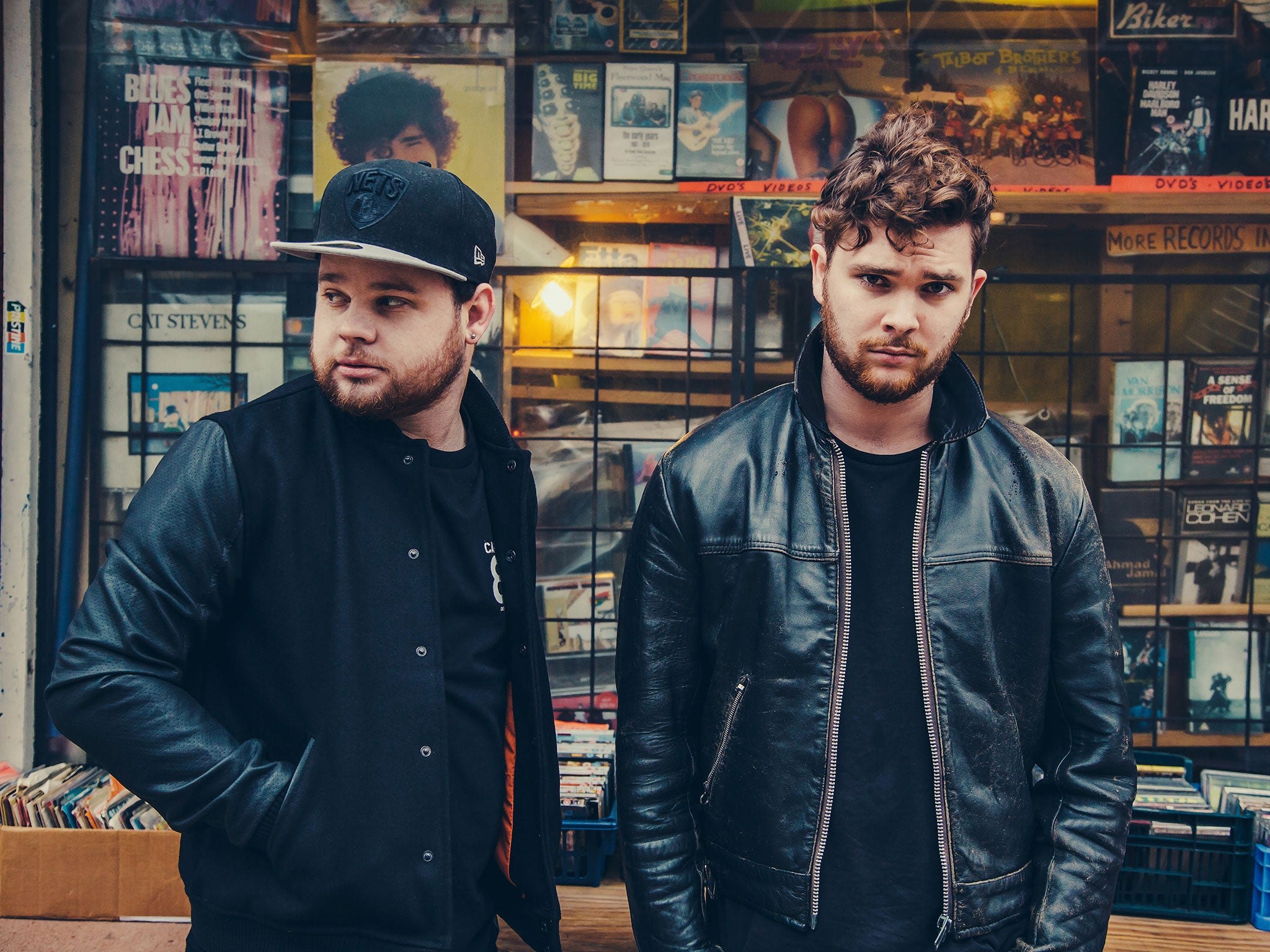 I was not the biggest fan of Royal Blood when their debut came out. I felt a lot of the songs were indebted to other acts (The White Stripes most obviously) and there was too much of an attempt to distil and reproduce Jack White's work without providing original spin. The songs were solid and hook-y but that was about it. There wasn't much nuanced and the record seems suited to particular times and places. I have found, in the years following, just how utilitarian and all-conquering the album is. It is releasing the full range of its arsenal and keeps coming back to mind. I am watching Royal Blood's videos and seeing songs in new light; rediscovering things I forgot about and unearthing gems I missed first time around. Whether it is the sheer attack or expert, deft songwriting – word perhaps not applied to that record – I am not sure but a simpler explanation comes to mind: nobody like them has arrived in the meantime. I was worried Royal Blood would be usurped as Britain's premier Rock gods but it seems like their crown and throne are still there – a bit dusty but waiting for fresh butt imprints. I am pumped the guys are back and it sounds like they might top their debut album. What themes and inspiration they take in – addressing the larger world or sticking to affairs of the heart – I am not sure but am excited to see it all go down. I am not sure when the album is due but it will be one of the hottest albums of 2017. The sheer mass of fans restlessly waiting for new material is palpable. Watch this space to see what comes…
I have mentioned a few artists that will define this year in music but one must not ignore the new crop emerging. BBC's 'Sound of…' shortlist saw RAY BLK crowned champion. I am excited watching her come through and approve of many of the shortlist's choice. I wrote a piece about Jorja Smith, as one of my acts to watch, as she will be another artist worth a lot of attention. Whether Ray BLK has an album out this year – or a couple of songs – is not confirmed but she is still reeling from the victory announcement.  When talking to the BBC about her honorific, she stated:
"I just want to become a better artist. I've used this year to find my feet, and now I want to amplify that and give people more music, better music".
She is a streetwise artist but one who draws the listener in and is one of the most loveable and charming young artists emerging. It will be a hard and challenging year (for RAY BLK) but in a good way. New gigs and opportunities but fresh faces and a whole new world. The runner-up is one Rag 'n' Bone Man. The heavyset, heavyweight artist is exciting and narrowly missed out on the top spot. If you see similarities with last year's (BBC) winner Jack Garratt then you are not seeing things. Both have similar deep and commanding voices and the beard combinations – a cuddly demeanour and incredible songwriting chops. Both are raw and real artists yet Rag 'n' Bone Man seems to have that potential for longevity.
[youtube https://www.youtube.com/watch?v=dN_RMUoDxxE&w=560&h=315]
There is something about him that Jack Garratt lacks/not yet found. You only have to wait until 10th February to hear the debut album. It will be called Human and its title track has already been doing the rounds. Speaking to the BBC he explained how he got his name ("I used to go round to my granddad's house on a Saturday morning, and we'd sit and eat our porridge and watch re-runs of Steptoe and Son on BBC Two. I thought it was hilarious - and Rag 'N' Bone Man sounded like a blues name to me") and explained his musical upbringing – no formal training; he got into Jungle music as a teen. When asked where the inspiration for Human came from; it was distilled thus:
"A friend asked me a question I didn't really feel qualified to answer, and I was like, "Why are you asking me?" That's what prompted the line, "I'm no prophet or messiah". Like, go and ask someone else. I don't have the answers for you!
It's funny, because I spoke to other people and they think it's about humanity. Maybe it is… but that's what's good about music - people can interpret the song for themselves".
Rag 'n' Bone Man will be one of the first new acts to lay down an album this year and show what he is made of. Whether his fellow shortlisted colleagues are releasing material it has not been mentioned but I am sure they will be following suit. 2017 is, in only the first few weeks, looking like it will not disappoint with regards quality and variety. Get on board and prime yourself for some magnificent works from…
SOME of music's best and brightest.