FEATURE
IN THIS PHOTO: Sleater-Kinney
The Best Albums of 1997
____________
AFTER posting a piece on Blur's eponymous fifth album…
IN THIS PHOTO: Missy Elliott
yesterday; I have been thinking about the albums of 1997 and whether Blur was a bit of a fluke – or whether music itself was on a natural high. I shall omit the aforementioned album – it has had quite enough attention for one weekend – but will put together a list of the albums, I feel, defined an incredible year for music. I know I go on a lot about the 1990s, but for good reason: three of is years were practically unmatched in terms of quality and genius: 1993, 1994 and 1997. In fact, 1995 was pretty damn special – it is an incredible decade no matter what anyone says. Today, it is the turn of 1997. Tony Blair was coming into power and there was a 'hopeful' – looking pretty silly in retrospect – mood in the air. I am going to start with an album that looks at a new political order, and a new world unfolding, and presented their beautiful, often stark, interpretation of it…
______________
Radiohead – OK Computer (21st May)
Following their at-that-time-career-best (I think it still is) album, The Bends; Radiohead were very much on a roll. Kid A would come, but in the middle, the incredible OK Computer sits. It will take you ages to go through the Wikipedia entry for the album but let's drill it down to the nub: it is a record that defined the year and remains one of the finest albums in history. OK Computer's abstract lyrics and compositional inventions were a move against the guitar-driven sounds and personal lyrics of The Bends. Such risks might damage a band but Radiohead were confident: singles like Karma Police, Paranoid Android and No Surprises rank as some of Radiohead's finest songs. It will be incredible seeing them back at Glastonbury this year: twenty years after their legendary headline set, the band could well produce a performance even more memorable. As that is mere months away, take a listen to an album that cemented Radiohead's reputation as one of the world's greatest bands.
[youtube https://www.youtube.com/watch?v=tEsgUiF2jGk&w=560&h=315]
The Prodigy - The Fat of the Land (30th June)
Perhaps not quite as inventive and momentous as their previous album, Music for the Jilted Generation: The Fat of the Land is packed with '90s bangers and wonderful work from producer Liam Howlett. His doom-heavy, body-exorcising beats and psychotropic compositions were met with Keith Flint's demonic, iconic voice. Breathe and Firestarter are the two big hits from the album – they sound quite alike in many ways – yet lesser-heard tracks Diesel Power and Minefields show the same sort of spirit and quality as heard on Music for the Jilted Generation. Not that The Fat of the Land is commercial or lacking in wonder. In fact, it has often been voted one of the greatest albums of the decade. Quite right, because one listen to the incredible album transports you back to another time: one where Dance Music was undergoing changes and providing some of the world's best music. Take a listen to The Fat of the Land and a time when The Prodigy were at the top of their game.
[youtube https://www.youtube.com/watch?v=zkbV_c86YTI&w=560&h=315]
Erykah Badu – Baduizm (11th February)
Janet Jackson gave the world The Velvet Rope in 1997. There was some fantastic female-led music that year: chief among them was Erykah Badu's groundbreaking album, Baduizm. It reached number two on the Billboard charts with critics drooling – often comparing Badu to Blues legend Billie Holiday. Few albums, up until that point, had transposed Hip-Hop beats over soulful, organic music. Badu's conversational vocals and Billie Holliday-esque cadence resonated with many. There is sophistication and gold-member class throughout but that does not come at the expense of frivolity and risks. Baduizm is one of those albums that straddles genres and dares to be different. Since its release, the album has inspired legions of female songwriters and lead the Neo-Soul revolution. It is impossible to say just how important and influential the album is. Take a listen to it and you realise just how different and intoxicating it is. A singular, visionary album from a musician about to change the course of music.
[youtube https://www.youtube.com/watch?v=-CPCs7vVz6s&w=560&h=315]
The Chemical Brothers – Dig Your Own Hole (7th April)
Recorded between 1995 and 1997 – with Beth Orton and Noel Gallagher on guest vocals – Block Rockin' Beats, for me, was one of the anthems of my school-years. Lists and polls place it alongside the best albums of the 1990s (let alone 1997) and note its progressions and evolutions. More forward-thinking and amazing than Exit Planet Dust, it is a contemporary treasure that packed so much in. Songs like Setting Sun, homages to Tomorrow Never Knows and Noel Gallagher at his hypnotic best, and Block Rockin' Beats seem worlds apart but distinctly the work of The Chemical Brothers. With the likes of The Prodigy producing some of the grittiest and phatest breakbeats around; The Chemical Brothers were creating their own Dance world – one more exhilarating, cross-pollinating and explosive than most of the music out there. The Chemical Brothers blasted boundaries and follower Exit Planet Dust with an emphatic, world-conquering statement. 1997 was a year of diversity and stunning quality: few albums made as big an impression as the immense Dig Your Own Hole.
[youtube https://www.youtube.com/watch?v=MaU5qkQJ1e4&w=560&h=315]
Missy "Misdemeanor" Elliott -  Supa Dupa Fly (15th July)
Missy Elliott's debut album was celebrated for a number of reasons. Timbaland's unique and revolutionary production backed taut and tight digital grooves, incredible Hip-Hop stagger and angular, left-field arrangements. Elliott's commanding rapping and empowering voice meant her and Timbaland were a match made in musical Heaven. One of the first albums that predicted the rise of black Pop: Supa Dupa Fly inspired a whole generation of female singer-songwriters. Elliott's switch between romance and tenderness to aggression and anger: addressing material concerns and matters of the heart without losing a step or sounding too scattershot. The most influential album released by a female Hip-Hop artist of that time: like Baduizm; it is an album that shattered boundaries and provoked something incredible in music. In many polls of 1997, Missy Elliott's debut gets overlooked in favour of other works. That is unfair because, even in 2017, the album sounds as fresh and daring as it did back then.
[youtube https://www.youtube.com/watch?v=RzqakZnhNFQ&w=560&h=315]
The Verve – Urban Hymns (29th September)
The third album from the Alternative-Rock band remains their finest moment. It became The Verve's biggest-selling album and, as of 2015, is the eighteenth best-selling album in U.K. chart history – over ten-million copies have been sold worldwide. At the 1998 Brit Awards, Urban Hymns won the Best British Album award; Richard Ashcroft won an Ivor Novello Award for Songwriter of the Year (1998) whilst the album was constantly voted one of the best of 1997. The pathos, humour and swagger were perfectly mixed – never too arrogant or formulaic – whereas the songs were the strongest the band had ever put together. Toppling every other guitar-made album of the year – except OK Computer - there is no telling just how important Urban Hymns is. The deft melodies and sweeping orchestrations (Bitter Sweet Symphony); the world-weariness and cynicism; the romance and beauty of everything – all coming together in a lush and astonishingly ambitious record.
[youtube https://www.youtube.com/watch?v=1lyu1KKwC74&w=560&h=315]
Cornershop - When I Was Born for the 7th Time (8th September)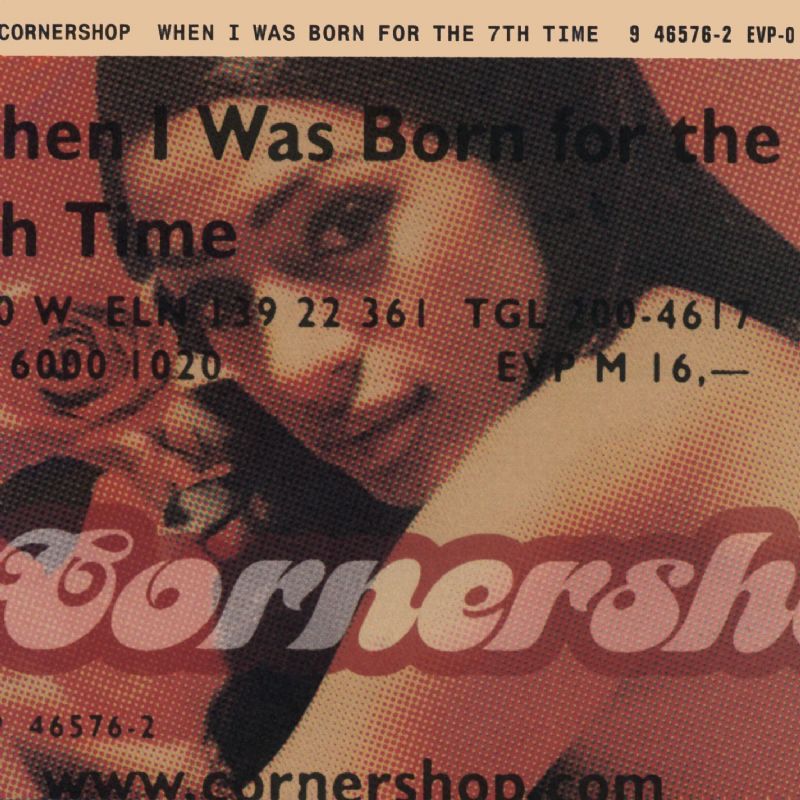 Yep, that's right: it is the album with Brimful of Asha on it! Not the version many of us will be familiar: the Norman Cook remix that added more bark, bounce and lunacy to the song. Sampling, cut-and-paste music was nothing new but, at this point, few British bands had managed to master it. By 1996, Beck was mastering fusing Hip-Hop, Country – and every other genre out there! – and making it sound completely crazy but essential. Tjinder Singh was similarly ambitious. Maybe When I Was Born for the 7th Time did not shift the units that it deserved but it remains one hell of a record. Singh's anti-racism lyrics are no less essential today than they were in 1997. It is the mesh of simple and complex that makes the album so charming. Homemade, cheap drums and samples were put together: it is very much the pared-down, budget-version equivalent of Odelay. That simplicity often hides the fact Cornershop produced an album of intricate, complex compositions that exude new possibilities with every listen. An underrated masterpiece.
[youtube https://www.youtube.com/watch?v=StWfWc0qzOM&w=560&h=315]
Portishead - Portishead (29th September)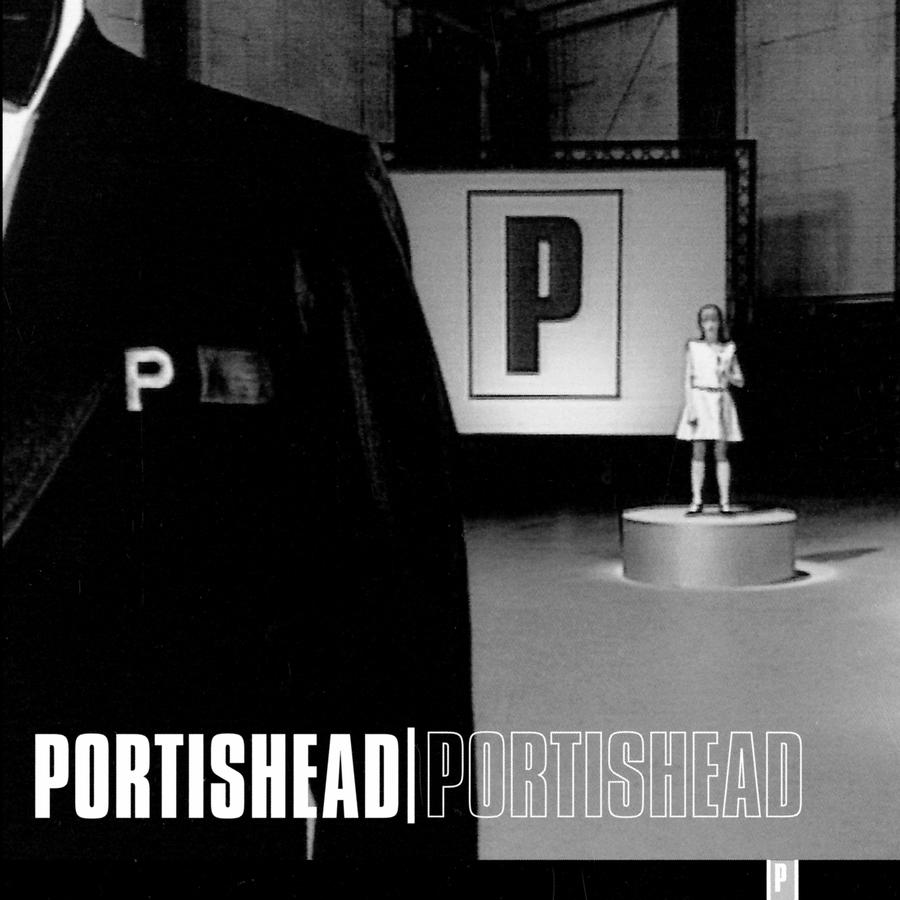 Its film noir creep and he-behind-the-door voyeuristic perversity holds you in its spell and drags you into a drugged and strange world of B-movie scares; strange anti-hero anthems and chilling scores. Almost like Alfred Hitchcock let loose on a bucket-load of hooks, samples and technology: it is a superbly crafted record that is relentlessly dark and shadowy. That is not to say it is unforgiving and unrepentant. The trippy stuttering codas are perfect for Beth Gibbon's dramatic, unstoppable juggernaut of a voice. The band took three years to follow (debut) Dummy; the effort was worth the wait. Geoff Barrow and Adrian Utley recorded original music and then sampled it as background music - making it a more adventurous album that its predecessor. The songs are incredible throughout. Cowboys, the standout to me, is frightening and repetitive whilst All Mine takes the senses somewhere unexpected and terrifying. That sense of pervading fear never relents but you are happy to feel that way. By the end of the album, you emerge a better, more rounded human.
[youtube https://www.youtube.com/watch?v=0pw6ZOXaHm4&w=560&h=315]
Sleater-Kinney - Dig Me Out (8th April)
In 1997, The Chemical Brothers asked us to dig our own hole: Sleater-Kinney were pleading for us to dig them out. To be fair, the two titles have different intentions and derivations whilst the music on both cannot be more different. The band's third album was produced by John Goodmanson and saw the debut of Janet Weiss: she became the band's longest-serving, and current, drummer. The album's music was inspired by traditional Rock 'n' Roll and the lyrics look at traditional heartbreak and the desire to survive. The band rock hard and hot the mark but it is the chimes and trinkets – handclaps and girl-group chorusing – that adds an extra layer of charm and delight. 1997 saw, in reality, few hard-rocking albums. Aside from Radiohead's OK Computer and Pavement's Brighten the Corners; it added a much-needed dose of balls and spit into music.
[youtube https://www.youtube.com/watch?v=3VoWc3yypHs&w=560&h=315]
In It for the Money – Supergrass (21st April)
The band's second album, following I Should Coco, is even more juvenile, spirited and uplifting than their debut. NME famously called it "more fun than watching a wombat in a washing machine" and you cannot argue against that disturbing, but rather impressive, alliteration. It is another album that constantly makes it was onto 'best of' lists and with good cause. Although recording was often disturbed by drummer Danny Goffey going to London to record with his and Pearl Lowe's band, Lodger; that is not to say the album is disjointed and undisciplined. Well, Goffey and Gaz Coombes having to explain to the press the meaning behind Going Out – a shot at the press or a general statement rallying against tabloidisation – did put some cracks in the armour. Regardless, In It for the Money is overflowing with hits and classic tunes. Richard III rushes out the gates like a bull with its testicles around it feet (cannot resist the temptation to go "woo!" alongside Coombes in the introduction); Late in the Day is one of the most gorgeous songs the band have created; Going Out, in spite of the controversy, is an emphatic slice of Beatle-esque Pop magic.
[youtube https://www.youtube.com/watch?v=LDBwwWgl700&w=560&h=315]
Pavement – Brighten the Corners (11th February)
If their previous album, Wowee Zowee was a bit messy and unformed: Brighten the Corners is focused, laid-back and authoritative. Maybe there isn't the all-out blare and noise of previous albums like Crooked Rain, Crooked Rain. What you do get is a more mature – but in a smart-ass way – album that is among the most nuanced of the year. It is complex and rash; it is melodic and inscrutable at times. You keep coming back and are rewarded your dedication and affection. Twenty years after its release; it remains one of the most important and celebrated albums of the 1990s from a band who, at that juncture, has not put a foot wrong. Every track was written by singer Stephen Malkmus – aside from Scott Kannberg's Date with Ikea and Passat Dream – while the title is a reference, in all likelihood, to Ella Fitzgerald's 1967 album, Brighten the Corner.
[youtube https://www.youtube.com/watch?v=oqi4l__r0Hs&w=560&h=315]
Björk – Homogenic (September 22nd)
The third album from Björk saw her on production duties alongside Mark Bell, Guy Sigsworth; Howie B and Mark Dravs. A new venture for the singer that found her experimenting with similar-sounding music that combined electronic beats and string arrangements – paying tribute to her native country, Iceland. The album was earmarked for recording at Björk's London home but was moved to Spain. Björk wanted the record to be a paen to Iceland and its landscape. She wanted it to, as Markus Dravs recalls, to sound like "rough volcanoes with soft moss growing over it". That is what you get really. There are volcanic, bellicose eruptions and soothing, otherworldly strings. Iceland has that evocative scenery but is very hi-tech and modern – elements that were presented throughout the album. Björk's skewed-world views turn potentially unengaging subjects/songs into something utterly engrossing and beguiling. Homogenic has groove and charge; it has passion and chilling emotions. Deeper and more profound than any other work in Björk's cannon: a bewitching, strange creation that, twenty years down the line, is yet to reveal all its mysteries and dark avenues. You listen to the album and let it take you away – overwhelmed by its power-beauty contrasts and immense scope.
[youtube https://www.youtube.com/watch?v=Th7QmZiz6Lc&w=560&h=315]
Spiritualized – Ladies and Gentlemen We Are Floating in Space (16th June)
The album was recorded after the break-up of Spiritualized's Jason Pierce and Kate Radley - after Radley secretly married Richard Ashcroft. Whilst Pierce maintains most of the songs were written pre-breakup; one cannot help but interpret the album in the context of the fall-out. Most bands in similar circumstances would crumble and create a poor album. Instead, Pierce used his extensive knowledge of music and influenced to produce something perspective fusing (as Melody Maker stated) that makes everyday emotions and squabbles – most artists write about – seem redundant and insignificant. Ladies' is more complex and instrumentally elaborate than previous work and expands on their previous work. In a year where shoegazers were at their saddest and most resigned: here was an album that offered hope, sunshine and joy. There is some guitar drone but that is balanced by plenty of colours and textures from the band.
[youtube https://www.youtube.com/watch?v=lE0lBbBNR1Q&w=560&h=315]