TRACK REVIEW:
This Modern Hope
 
Kingdom
9.5/10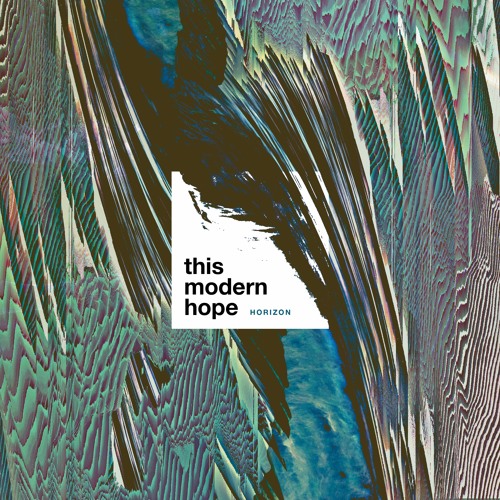 Kingdom is taken from the forthcoming album, Horizon.
GENRE:
Alternative-Rock
ORIGIN:
London, U.K.
______________
UNLIKE yesterday's review subject - who was someone new…
to me - today, I am approached with a musician I have known for a little while now. This might be my last review of This Modern Hope for a little bit – will find it hard to say new things about the same act time again – but I was excited to hear the album, Horizon. It has been a long time in the making which brings me to the subject of that elusive album and artists offering something both abstract and direct; taking a look at London make solo artists and the understated importance of elegance and grace in music. If that all sounds like a fluffy bunch of wank – if you'll pardon the technical terms – it is far from it. Whilst the track I am reviewing is not yet available for download: previously-released tracks from the record are over at This Modern Hope's SoundCloud account. They give you an indication as to what is contained and the direction of the album. If you are unfamiliar with This Modern Hope then do not fear: I shall gently lead you in. I wanted to, first, take a look at the album format and the sheer work that goes into it. From recent Facebook posts, I know This Modern Hope's Rob Payne has been busy pressing a vinyl/cover of the record ready for release. Decompartmentalising an L.P. can be a fun thing – to me anyway – seeing how it all goes together and the process involved. In the past, I have reviewed artists releasing their debut single; some on their n-th album – others sort of in the middle of new and experienced. With This Modern Hope, I have been able to follow an artist from the very start to the album stage. Previous singles have shown real character and personality: together on an album, none of that is lost at all. In fact, Horizon is as solid an effort as I've heard from any new artist in a long time. The tracks have similar skin and sound but never sound alike. The songs fuse and flow into one another and each expresses new emotions and tells different stories.
Like influences (of This Modern Hope) Elbow and Doves: you get raw emotion and honesty but lashings of cinema and strings. That is one thing I love about the record: whatever mood you are in, it caters for that. I wanted to bring up the album creation as it is something a lot of artists never get to experience. In a time where long-term success is unlikely and appropriate appreciation is merely alliteration: musicians are struggling to put an album together and get to that stage at all. With Payne, you have a man who has been in music for a while – previous part of The Bedroom Hour – and knows what it takes to succeed. He does not rush in with singles nor does he leave enormous gaps between releases. I will not go into every track on the album – rule number one of my blog: I do not do album reviews anymore – but I was honoured to hear Horizon and what it contained. Some of the singles I have already heard/reviewed but there was more new material to hear – I shall touch upon in the conclusion. The title track struck me because it is, as I see it, the standout on the album and leads proceedings. Rob Payne has taken a lot of time to release a few singles but ensures they are assembled within the album at perfect intervals. Not only that, but the record itself is a traditional and not-too-crowded ten-track; it has short and economical titles (whose mere name provokes intrigue) and its cover art, as I know will be the case, is going to be gripping and immersive. Payne has done everything by the book and shown how an album should be done. Keeping his follows abreast across social media – the vinyl's ten tracks are uploading and nearly ready for release.
Payne created thirty tracks for the album but narrowed them to ten. Horizon is almost upon us and everything is starting to click into place. I have gone into the attributes and merits of Payne's debut album but have not really touched on the difficulty of putting one together and the importance of making one. As I said up-top: not many musicians get to the stage of making an album. With This Modern Hope, the debut album is scary but well-deserved. It is a very competitive market and many artists fail to recognise the pace and demands of the industry. You do not have to be King Gizzard and the Lizard Wizard (an album a year it seems) or Royal Blood (their second SHOULD be out this year) – or Elbow for that matter (seven albums in twenty-five years I think). What I mean is you have to be smart about consistency and effort. If you are new to the scene, you need to put singles out as soon as you can – a taster of what you're about; keep people interested and invested. With regards that album, do not be too hasty or hesitant. It has to be released when it is ready but cannot simply but just like everything else in music. That is the main reason for this point and explanation behind the survival rate in new music: too many young artists are replicating others and, no surprise, finding few people willing to embrace something overly-familiar. An album is a privilege and not a right so making one should be handled with the right amount of respect and attention. That is about that on this particular line of enquiry but I wanted to send that to any musicians out there: we need fantastic albums but one must be realistic about what it takes to make an album and what the public expects. Neatly leading onto my next point; This Modern Hope are gearing up to unveil that all-exciting debut record. Before I carry on; let me introduce Rob Payne's project to you:
"This Modern Hope, the new solo project from West London musician and producer Rob Payne, is ready for takeoff and poised for success. Drawing on influences such as Death Cab For Cutie, Doves and his brother's record collection, This Modern Hope's sound is classic yet fresh, switching seamlessly from up-tempo, driving rock to stirring ballads, Rob's soulful voice floating effortlessly over the melodies as the beats flow. Lyrically deep and with a heady vocal intricacy, the songs come straight from the heart and leave a lasting impression that words can't describe. With a strong musical pedigree, masses of talent and a little help from some friends, This Modern Hope's tunes are ready to be heard".
This is the same biography I mention every time I review This Modern Hope but the recipe is solid and unchanged. What I love about Horizon, and the tracks on it is the fact there is that blend of subtle grace and direct emotion. It is a hard combination to get right but This Modern Hope does. Previous songs – and album inclusions – like Ship on the Ocean and The Abyss – have dealt with stealthy and hard subjects but wrapped them in a cocoon of comfort and elegance. Rob Payne, as a former member of The Bedroom Hour, dealt with similar concoctions but never as overtly as he does here. This Modern Hope sees him more-or-less alone – other musicians going into the mix – but taking a different approach to the way he makes music. Horizon has hopefulness and optimism but has a more introverted side: investigating struggles and demons we all face; love's cruelty and the way it can sucker us in. That seems like a cheap assessment whereas the reality is much grander and more sophisticated. I am not a musicologist or master of the Classical domain but know stunning compositions when I hear them. I mentioned bands like Elbow and Doves for good reason. The former has just released Little Fictions to huge acclaim. The Hallé Orchestra joined the northern band and helped provide their amazing music plenty of atmospheres, romance and stir. It is not a surprise Guy Garvey's men have been so lauded: their mood is more optimistic and hopeful – compared with their usual realistic/dour countenance – and that orchestration really pushes it over the edge. A lot of musicians incorporate strings cheaply and needlessly. Payne does not whitewash the album with strings but picks his moments. In fact, there is electronic parable and all sorts of sounds that create that symphonic, orchestral power. In a music world that still seems obsessed with direct and energetic music – in chart terms at least – it is rewarding finding an act more mature and subtle. Those are qualities that run right through This Modern Hope's album. For those needing a dose of honesty and emotion (in lyrical terms); you get that but there are oblique lines and a sense of fiction and mystery. From the music, you're offered stinging sounds and spirited percussion with a contrast of soft soothe and demure elements. The overall effect is one that is hard to describe: it is intoxicating and dizzying but comforting at the same time. I'll move on from this point but wanted to congratulate This Modern Hope on an album that ticks all the boxes and compels a lot of repeated listens.
I'll get down to the music itself pretty soon but wanted to look at male artists in London and who is out there. I maintain the fact female artists will define this year and we'll see a lot more foreign influences come into British music. With the Brexit palaver and what is happening in the U.S., many are keen to ignore the 'majority' and welcome their international cousins. This will extend to America so expect to see a lot of U.S. artists being celebrated over here. Similarly, there will be less dominance from London and a more open and diverse British scene. In terms of the capital, I know it will be keeping busy and not missing a beat. Last year, we saw some great talent emanate from the city. With the BBC announcing their tips for this year; Walsall-based Jorja Smith and RAY BLK show the best of London music and that outside the capital. London will always exude influence and remain in the critical mindset. What I am seeing – with regards London music – is a move away from bands and male dominance; we are seeing more females come through and a wide range of genres present themselves. Once was the case, not that many years ago, where London was defined by Rock bands and male musicians – there was not the range and Eclecticism we are seeing today. Also, there was a time when fewer Urban/black artists were getting attention and praise. In 2017, I expect to see a city full of life and quality. I feel the bands of London are quieter than past years: solo artists are coming more to the fore; male artists not quite as prevalent as once were. This Modern Hope might not be Rob Payne alone but he is the central figure and creator. What separates him out, and leads me to believe he will be among the male artists of London making huge waves this year, is his set of abilities and professionalism; the effort he expends and the way he markets himself. That epic, commanding voice has opera qualities and tenderness and, as I keep mentioning him, reminds me of Guy Garvey. You get that same potency and power in every song. Payne has experience and has been gigging for years so has had the chance to hone his voice and experiment. It is, as the album will prove, at its peak and more nuanced and strong than ever. The music sounds like it stems from an artist with decades of experience whilst the production is rich and lush. With each moment, whether single or album, Payne puts his all into it. I predict Horizon will be one of the biggest underground albums of 2017 and already getting a lot of demand and speculation from blogs and fans. Make sure you keep your eyes peeled and wait for the album to come – it will be immense, for sure.
What I love about This Modern Hope, and want to bring up before I come to look at the music itself, is the importance of grace and quality this year. We have just crawled through a year as hard and challenging as any we have faced – in terms of tragedies and political issues. Music is here to help make 2017 a lot more secure and uplifting year than the one just passed. For that reason, musicians have to step up their game and provide the public something wonderful and new. Rob Payne's This Modern Hope have their influences but cannot be readily compared with anyone else. Sure, you get the orchestral/experimental vibes of Doves and Elbow and a bit of Death Cab for Cutie; a little bit of him and her, as it were. Essentially, This Modern Hope is a fresh and original proposition whose name is rather apt considering the year just gone. I always look for musicians that can convey honesty and themselves without cliché and insincerity. Also, I like those who mix compositions with some Rock and Indie and throw in something more Classical-based and shimmering. Why am I so hooked on this side of things? Well, I mentioned how there was a lack of originality in music – if I didn't then I meant to! – and that does not apply to everyone. I am finding too many artists sounding the same and trying to fit into a chart mould- what they think is commercial and will sell. Whilst that is a prudent way of getting fans in and instant success; it is a poor way of ensuring longevity and a viable career. Those who succeed and remain are those who mix the familiar with unexpected. That is what This Modern Hope do with aplomb. Of course, it is Payne's brainchild but his band of musicians help give the music that evocative edge and huge scale. This runs riot throughout the debut album and something I will return to.
In this section, I normally look at an artist's past and how they have progressed on their current release. With This Modern Hope, you have an album that contains previous singles. In essence, it is a record that combines the old and new. If you loved The Storm and The Abyss you will not be disappointed. Previous songs are in there but the majority of Horizon's songs are brand-new. I love how the older and new sit together: there are no gaps or weak moments; it all sits together naturally and perfectly. That is a hard thing to do. Sometimes, when you have the singles released; the album can seem weak by comparison – all the best songs have already been shown. In the case of This Modern Hope's album; you have songs that hit you straight away whereas others spread their wings a bit further down the tracks. The entire album is solid and nuanced and contains so many great moments. Knowing Payne, I know he will be excited to see what others think and how critics will react. I feel Horizon will be taken to heart by many and urge This Modern Hope to record more albums down the line. That will be exciting to see. I hope there are more E.P.s and albums in mind as, with the group/Payne, you have talent in abundance. The songwriting is impressive and consistent while the performances are solid throughout. Keep your mind focused on This Modern Hope for 2017 and just what is coming next. I predict big things and a move from unsigned heroes to near-the-mainstream-kings. There is that opportunity to get songs played on radio and gain more exposure – I hope This Modern Hope take full advantage.
Despite the fact it is one of the shortest tracks on the album: I was keen to look at Kingdom and the way in which it kicks the album off. It is the lead-off and first thing one will hear so has a lot of pressure on its shoulders. The song starts off waking to the warmth of the dawn. There are a few seconds of silence before light and breezy strings come through. The guitar has energy and intention but is never too forceful or overwrought. A keen and agile melody presents itself and perfectly opens the album. Before long, the track opens up and sees racing, hissing drums comes in. The guitars start with an arpeggio that has romance and tenderness but some mystery underneath. You start to imagine all sorts of scenes and possibilities: immersed in the movement and dance of the guitars; it is engaging and entwined; it draws you in and implores the listener to imagine and dream. Percussion comes to give the track kick and spirit. It takes your mind in another direction. Without a word being sung, the song starts to stretch its arms and awaken. I mentioned a morning/dawn idea because that is the impression one gets from the composition. With a name like Kingdom, you either think of this nation (United Kingdom) or surveying the landscape. As the composition continues and those beats remain tense and mobile; you are helpless and feel yourself swimming inside the song. With previous This Modern Hope songs, I have stated how the composition creates all manner of ideas and visions. Songs you can get lost in are a rare breed so should be promoted. Kingdom ensures Horizon begins with a huge amount of quality but does not throw everything into the mix too soon. In terms of genres, you get a mix of Alternative-Rock, Indie and Hip-Hop. In fact, there are shades of Trip-Hop when you consider the beats. Other tracks across Horizon have their heart in the 1990s and other decades, but here, there is a blend of modern Indie/Rock and Massive Attack-like vibes. Despite the fact it is largely instrumental, I wanted to review the track as it is one of the most atmospheric and promising I have heard from This Modern Hope.
I would have understood the temptation to open the album with a previous track but it is brave opening with something new. Kingdom promises so many different ideas and that is the beauty: every listener gets their own interpretation and projects their own film. As the song continues to unfold and move, the sense of beauty and widescreen potential does not abate. "This is my kingdom" Payne exclaims as the music threatens to swallow everything. The album itself contains a mix of composition-heavy songs where the voice is in the background and others where the voice is at the forefront. Here, you hear this ghostly spirit in the mix trying to get his words out. Payne voice is always huge, impressive and commanding and that is the case here. There is a sense of vulnerability but you wonder what the emotions are being expressed. The writing is on the wall it is said, and our hero sends out that declaration – this is his life and kingdom. Whether we are looking at a young man sending out a message and stating his intentions in music – being heralded and not being overlooked – or someone who is taking a stand in life I am not so sure. What you do get is an incredibly evocative and unusual vocal that brilliant opens the album. It gets the listener invested and intrigued as to what is coming next. By the closing stages, your mind is working overdrive and the myriad possibilities and images race together. I know Payne has Doves as an influence and you can hear a bit of the band here. Their album, The Last Broadcast, was released in 2002 and stands as one of their finest. Similarly, you can hear little bits of that record and the same positive points. Like Doves; This Modern Hope have created a spectacular soundscape that gets into the imagination and will motivate everyone to have their own views. The lyrics intrigue me and I was caught up in the possibilities.
Maybe it is a man who needs to make changes and has had enough or somebody confident in their abilities and sending a message to the world. I was engrossed from first to last and impressed by every element of the song. The lyrics are simple – other songs much fuller and expansive – but the emphasis is on the composition and effect. That is what makes Kingdom so appealing: it is not just reliant on the words or vocal performance: every asset and side get equal attention. Horizon has a mixture of traditional songs (more lyrics and straight vocals) and these more eerie and unusual moments. It is testament to Payne, as a writer, he manages to keep so fresh and changeable. Being familiar with the tracks he has already released, I was a bit nervous what was to come and how it would sound. My fears were allayed within seconds and a song that warrants a lot of attention. Kingdom is an excellent start and one of the highlights – in my view it is the most fascinating. Other songs on the album will get big focus but the lead-off song is hard to top. It is emotional and confident; it is bold and vulnerable and that is just the lyrics. When you dive into the composition, you are awed and need a few listens before everything sinks in. Payne's voice is dependably epic and strong and contains its unusual mixture of emotional and strident. He is one of the most underrated vocalists in modern music and proves how strong he is here. Kingdom is a perfect way to open Horizon and an exceptional song from This Modern Hope.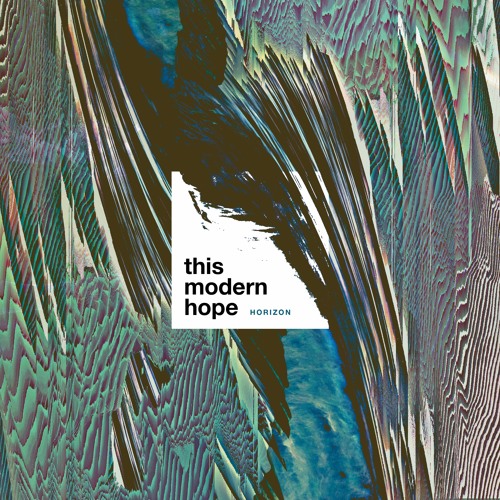 I have extolled the virtues of Horizon and where I think This Modern Hope will head. I know Rob Payne and the passion he has for music. Before returning to my previous points, I wanted to see where his music is heading and just how far it can go. There is excitement in camp about the tracks and getting them out to the public. I am lucky enough to be the first/one of the first to hear the full album and just what is contained. Whilst I have not gone into the detail it warrants – the word count would be never-ending – I have loved hearing it and all the different themes and colours explored. Being based in and around London, there is a perfect opportunity for This Modern Hope to mop up the gigs. There are a lot of great venues, small and large, that would see crowds pack into. I am not sure what Payne is planning in terms of itinerary, but there are places I could direct him to. Essentially, there is a big demand for the kind of the music he is writing that has already captured a large amount of hearts. I know there are a lot of bands out there – I can technically call T.M.H. that – but a great amount of competition. I feel there will be some gig demands for Horizon around the country. Secondly, the popularity and focus it will see on social media should send it to some important hands. I always mention BBC Radio 6 Music as that grail every worthy musician should aim for. It is, in my humble view, the best station in the U.K. and has built its reputation on a basis of exceptional, diverse music and knowledgeable, passionate D.J.s. The station does not play music from new artists to fill a gap: they recognise the quality and have faith that artist is going to go a long way. I am not sure whether This Modern Hope have been played on the station but the music seems ready-made for D.J.s like Radcliffe and Maconie and Sean Keaveny. I am not sure how one gets their music on the station but something for Payne to think about. I know This Modern Hope have a core of dedicated fans but here is a chance to get the music across national radio and to the masses. Horizon warrants a lot of praise and spotlight from the country's most prominent stations and reviewers.
I'll wrap this up by (briefly) returning to my earlier points and just what to expect from the album. Run Away has some incredible guitar lines and a real sense of occasion and one of the most stirring vocal performances on the set. In a way, the song reminds me of Oasis and their (What's the Story?) Morning Glory period. Ship on the Ocean is one of the clearest and most direct vocals – a song many will be familiar with. The hero is floating his heart on the waves and looking for a connection. It is a more direct song in every term compared with Run Away. A busier track with more elements and layers at its disposal – showing how This Modern Hope can shift in the space of a song. Run Away is that lush and dreamy thing that perfectly follows the opening track. Perhaps less conventional than Ship on the Ocean: Payne demonstrates his full range of talents (as a singer) on both. Flow of the River has that water theme but is a different beast compared with Ship on the Ocean. It is a shorter track but no less potent and memorable. Brothers & Sisters, again, puts me in mind of Oasis and some of their most celebratory music. It has a feel of the 1990s and boasts one of Payne's most strident and proud performances. "We got high" is a sentiment and deceleration that could have been plucked from the songbook of the best bands of that era – it seems to evoke a better time when there was a hopefulness and togetherness. The track also features incredible guitar work throughout. So many different ideas and notes combined to create a composition with hiden depths and punch. Tear Me Down is more emotional and introspective but has the same sort of energy of Brothers & Sisters. The Storm is one of the standouts from the record and a song that has already gained acclaim and applause. It is as turbulent and energised as its title suggests and showcases the full strength of Payne and the musicians on the album. Farwell is a perfect ending. It mixes the elegance and grace of some tracks but has plenty of nervy and emotional guitar lines. The vocal hovers in the background at times and creates something spectral and detached. A perfect way to end an incredible album from This Modern Hope.
I have touched on the album tracks and general impressions but it is a record that deserves more time and investigation. This Modern Hope will be announcing the release very soon but the final stages are coming together. It is almost at a time where it can be put online but I'll make no promises. If you want a taste of the album, I suggest you look on SoundCloud and the previous singles that give you a taste of what to expect. I am excited by the music coming out of London and the range of sounds one can find. I have mentioned This Modern Hope as both the project of Rob Payne and a band but, depending in what context you see them, you have some incredible musicians ensuring there will be eyes trained their way. I also stated how there will be a move towards female-made music and what they are producing. This Modern Hope are one of those acts that have a feel of the past but are very much in the present. I am not sure how the rest of the year will pan out – with regards the genres and artists who will reign – but I am keen to follow music here and everything it offers. What I love about This Modern Hope is that range of sounds and all the compositional strands that seem to weave together seamlessly. You have the beauty and tenderness on some songs; there is a huge amount of drama and force in others. It is the orchestral, tender sides of the palette that really get to me. Few artists take time to infuse their music with something elegant, sophisticated and complex. Horizon is full of treats and superb musicianship throughout. The songs look at love and dislocation but provide hopeful messages and uplift when needed. If one contrasts Brothers & Sisters and The Abyss, one would assume it was two different acts. The music is not that different but the central messages are. Many bands and artists either squander the chance to make an album or create one that is rather underwhelming. I speculated why this is the case and the importance of getting an album out. For This Modern Hope, it was crucial getting the album out. Singles and previous numbers were received with love but only showed a glimpse of what we get in Horizon. Everything comes together and, when you listen to the entire album, you get a full sense of what the band is all about. I shall leave it there but urge, as I do at this stage of a review, to get the album when it is out as it promises to be one of the most impressive of the year so far. Rob Payne is keeping his followers updated and excited by what is to come. That excitement will be translated into affection and appreciation – many will take Horizon to heart. It is one of those records that…
SPEAKS for us all.
_______________
Follow This Modern Hope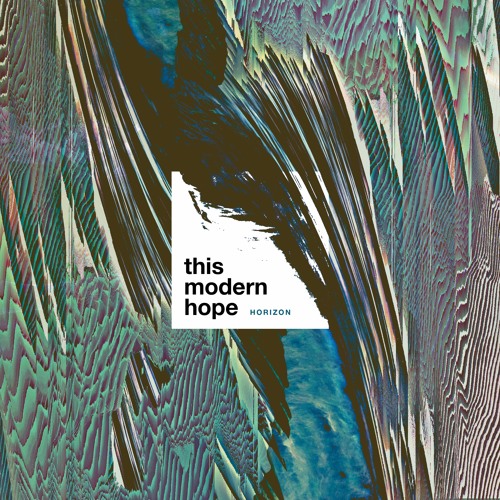 Official:
http://www.thismodernhope.com/
Facebook:
https://www.facebook.com/ThisModernHopeMusic
Twitter:
https://twitter.com/thismodernhope
YouTube:
https://www.youtube.com/channel/UCoezfwi011FeoW9kzzAqDaA
Instagram:
https://www.instagram.com/thismodernhope/
SoundCloud: